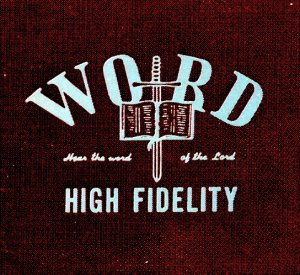 Word Records Story
By Mike Callahan, David Edwards, & Patrice Eyries
Last update: March 27, 2001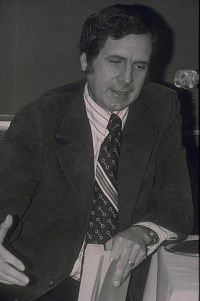 Word Records has been a giant in the field of Christian music for decades. It was founded in 1951 in Waco, Texas, by Jarrell F. McCracken. It is astonishing how many Christian labels are either assocated with Word or have been distributed by Word over the years. Starting with traditional hymns and "sacred" music, as it was called in the early 1950s, Word established subsidiary labels for Southern Gospel (Canaan, in the 1960s), traditional Black Gospel (Rejoice, in the 1980s) and Contemporary Christian Music (Myrrh and DaySpring in the 1970s). For most of the 1960s through 1980s, Word was the distributor of choice to Christian bookstores, and distributed at various times such later giants as Light, Star Song, and Reunion, as well as dozens of smaller labels like NewPax, Good News, Seed, Solid Rock, and others. In late 1984, Word negotiated a major deal with A&M to distribute Word products in the secular market on an unprecidented scale.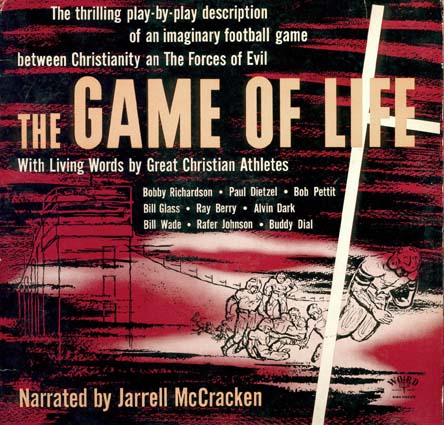 McCracken was a 23 year-old sportscaster for Waco, Texas, radio station KWTX in 1950. A graduate of the Baptist Baylor University located in Waco, he was well-known locally and was asked to speak at a local Baptist church. While pondering what to say, he decided to make up a football game between Christianity and the forces of evil, calling it "The Game of Life." The teams were coached by Jesus and Satan. It was partly inspired by an article by Jimmy Allen called "The Great Game of Life" that he had read. It was so enthusiastically received that he was asked to repeat the sermon. Finally, the next spring (1951), McCracken and two fellow graduates of Baylor founded Word Records in Waco. "The Game of Life" was recorded on 78 rpm to start the label. It was reissued in 1954 on an LP, then again in the early 1960s, this time with commentary from members of the Fellowship of Christian Athletes.

In the 1960s, McCracken opened a publishing arm, Word Books, and signed Christian luminaries such as Billy Graham. The book side of the business was as successful as the music side, making Word the dominant force in Christian communication by the end of the 1960s.

McCracken and his remaining partner, Marvin Norcross, sold Word to American Broadcasting Company in August, 1974, but McCracken remained heading up operations at the label. ABC, the television company, paid for Word with about 300,000 shares of stock, which at the time was selling for about $23 a share (total price, around $7 million).

Always on the lookout for ways to bring the Christian music to the secular market, McCracken engineered a ground-breaking agreement with A&M in late 1984 whereby A&M would distribute Word products to secular markets. The bargaining lever McCracken had for this deal was Amy Grant, a young singer who was immensely popular in the new Contemporary Christian Music field. A&M wanted to promote her as a secular pop star, and when the deal was closed, A&M immediately reissued all her albums on the A&M label in the regular pop series. After this agreement, most Christian labels found secular distributors to link up with for secular distribution. When the A&M contract expired in 1990, Word switched to Epic (Sony Music) for their secular distribution. Most of their 1990s CD releases have been issued on both Word/Myrrh/Dayspring and Word/Epic, with different catalog numbers. Word's numbering system used the SPCN system for distribution to Christian bookstores from 1983 to 1997.

In 1986, American Broadcasting Companies merged with Capital Cities Communications, Inc., to form Capital Cities/ABC, Inc., a new parent company for the Word music and books divisions. In 1992, Capital Cities/ABC sold Word to Nashville-based Thomas Nelson Publishing. Word had relocated from Waco to the Dallas area in the 1980s, and with the purchase by Nelson, moved to Nashville. In 1997, Nelson sold Word Records, the music division, for $120 million to conglomerate Gaylord Entertainment (who also owns the Grand Ole Opry, WSM Radio, Acuff-Rose Music Publishing, Country Music Television, and others). By this time, McCracken had retired from the record business.

In July, 2000, the Evangelical Christian Publisher's Association named McCracken their winner of the 2000 Gold Medallion Lifetime Achievement Award.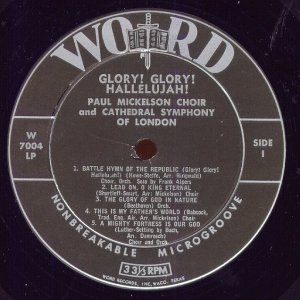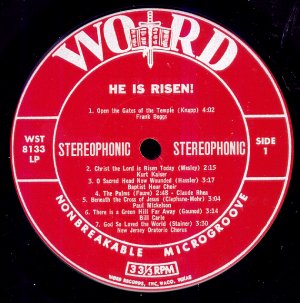 Early Word labels were black with silver print, with the Word logo on top (an open Bible with a sword behind it). When stereo came in in 1958/59, the first stereo labels used the same graphics but were red with silver print, with "STEREOPHONIC" on each side of the center hole.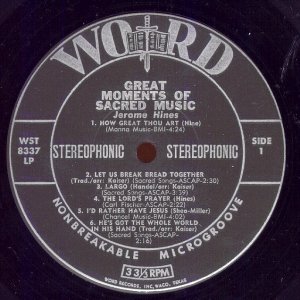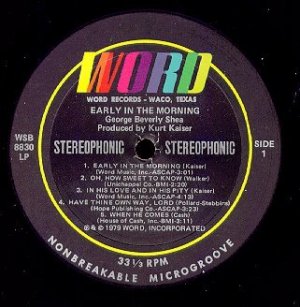 Later, the stereo labels were changed to black, like the mono labels. By the early 1970s, the label was redesigned with a block italic "WORD" logo in full color, and a yellow circle around the label, which was black with silver print.



We would appreciate any additions or corrections to this discography. Just send them to us via e-mail. Both Sides Now Publications is an information web page. We are not a catalog, nor can we provide the records listed below. We have no association with Word Records. Should you be interested in acquiring albums listed in this discography (which are all out of print), we suggest you see our Frequently Asked Questions page and follow the instructions found there. This story and discography are copyright 2001 by Mike Callahan.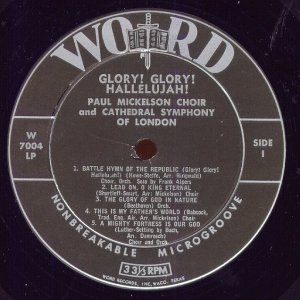 On to the Word Album Discography, Part 1 Early Years (1952-1955)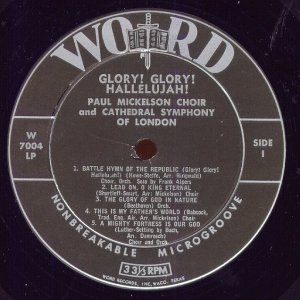 On to the Word Album Discography, Part 2 W-3000 to W-3099 (1955-1960)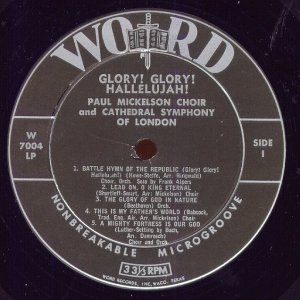 On to the Word Album Discography, Part 3 W-3100 to W-3199 (1960-1962)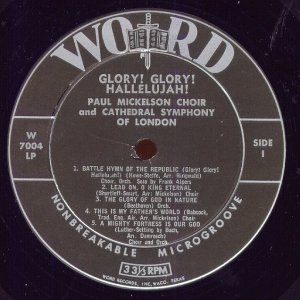 On to the Word Album Discography, Part 4 W-3200 to W-3299 (1962-1965)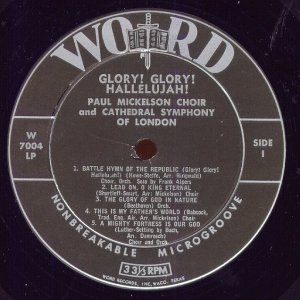 On to the Word Album Discography, Part 5 W/WST-3300/8300 to W/WST-3399/8399 (1965-1968)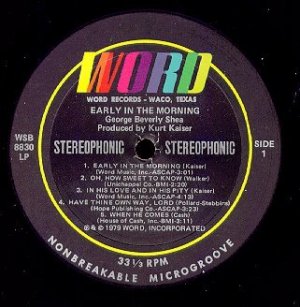 On to the Word Album Discography, Part 6 WST-8400 to WST-8499 (1968-1970)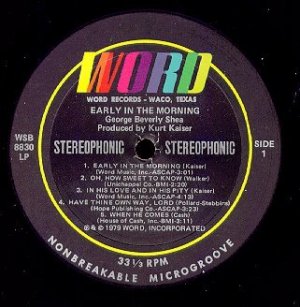 On to the Word Album Discography, Part 7 WST-8500 to WST-8599 (1970-1973)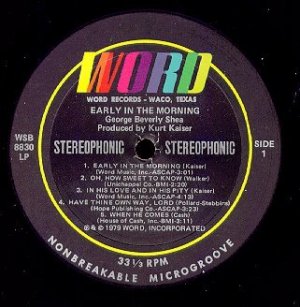 On to the Word Album Discography, Part 8 WST-8600 to WST-8699 (1973-1976)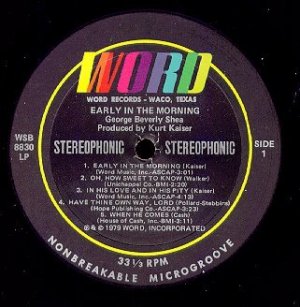 On to the Word Album Discography, Part 9 WST-8700 to WSB-8799 (1976-1978)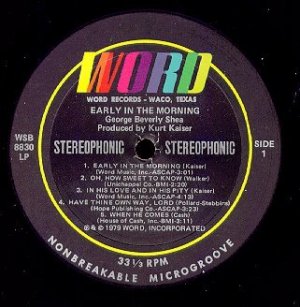 On to the Word Album Discography, Part 10 WSB-8800 to WSB-8878 (1978-1983)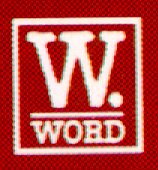 On to the Word Album Discography, Part 11 SPCN Series (1983- )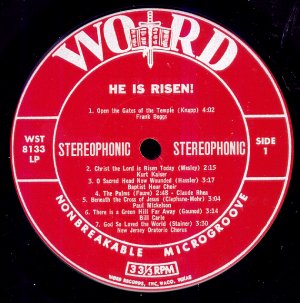 On to the Word Album Discography, Part 12 Early Stereo WST-8000 Series (1959-1965)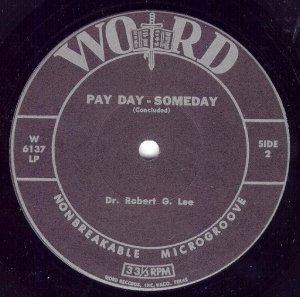 On to the Word Album Discography, Part 13 Special Series




SUBSIDIARY LABELS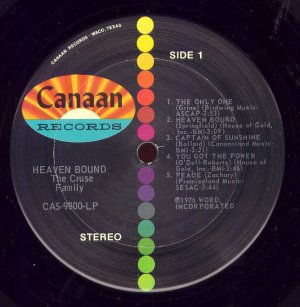 On to the Canaan Album Discography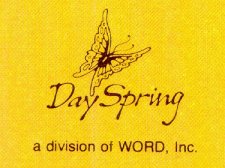 On to the DaySpring Album Discography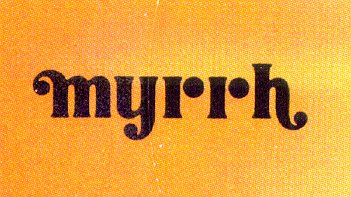 On to the Myrrh Album Discography




DISTRIBUTED OR RELATED LABELS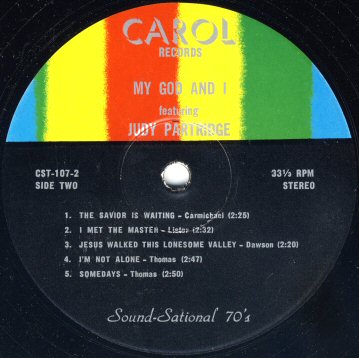 On to the Carol Album Discography




On to the Good News Album Discography




On to the Home Sweet Home Album Discography (under construction)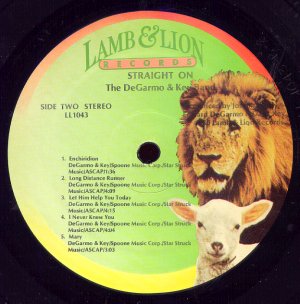 On to the Lamb & Lion Album Discography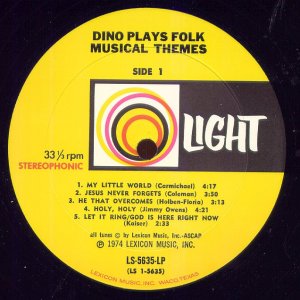 On to the Light Album Discography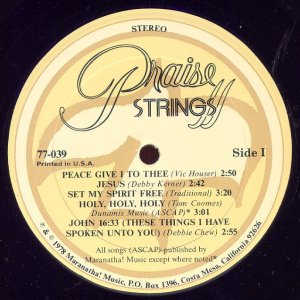 On to the Maranatha Album Discography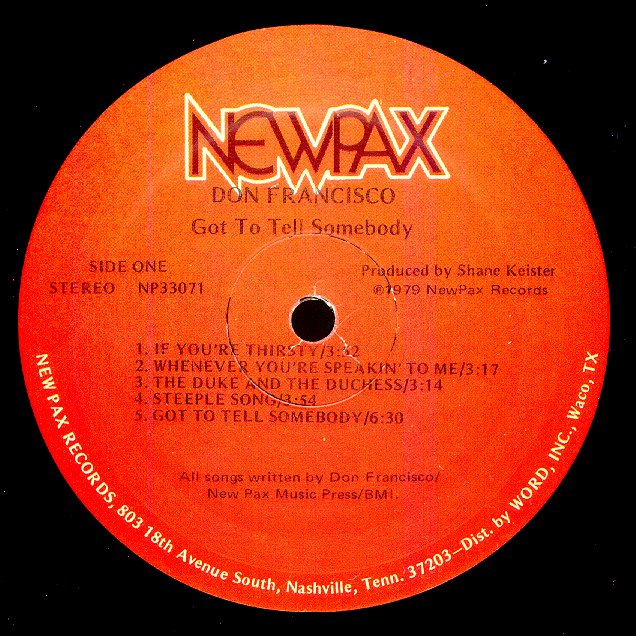 On to the NewPax Album Discography





On to the New Song Album Discography





On to the Reunion Label Story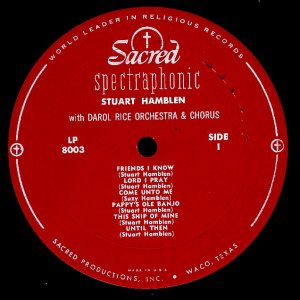 On to the Sacred Album Discography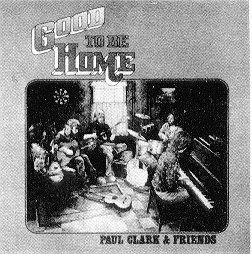 On to the Seed Album Discography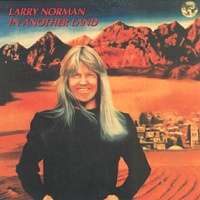 On to the Solid Rock Album Discography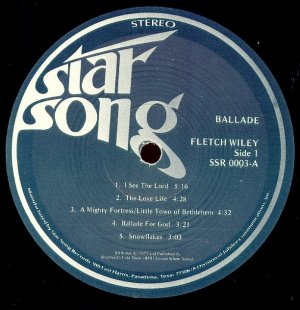 On to the Star Song Album Discography




On to the Sword Album Discography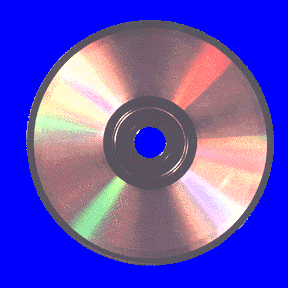 Back to the Discography Listings Page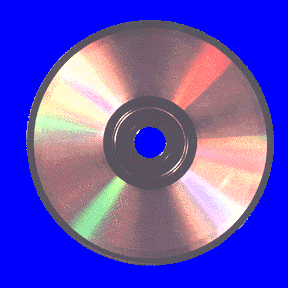 Back to the Both Sides Now Home Page