Time-Life Music Story
By Mike Callahan, David Edwards, and Patrice Eyries
Last update: February 22, 2008






Time-Life Books, Inc. was founded in 1961 in Chicago, as a division of Time, Inc. Its headquarters was the Time-Life Building in Northwest Chicago. Time-Life Books was to be the book division for Time, Inc., who published both Time Magazine and Life Magazine. Books published by Time-Life tended toward the arts and other "highbrow" pursuits, aimed mostly at the parents in average families and sold through television, radio, and magazine advertisements.

By 1966, Time-Life Books combined its book offerings with recorded music and released these mixed- media offerings through a new Division called Time-Life Records. Typically, these were offered as two-to-five record sets with a book (and typically, in full color) giving the history of the music or composer, all packaged as a sturdy box set. Taking a page from the successful record clubs of the times, Time-Life offered a series of these box sets to be sent to the subscriber periodically (typically, every six weeks or so). Like the Time-Life book subscriptions, these were sent "on approval," meaning the buyer could listen for a short time, and if they didn't like the particular volume, they could send it back, no questions asked. (In a way, it was a more innocent time before taping became widely popular and led to scams of various sorts, getting and taping records and sending them back. Needless to say, though, too many returns and Time-Life removed your name from the active list.)

These sets were strictly targeted for adult listeners, the same people who were the target audience of Time and Life magazines. The series stressed what in the 1950s had been referred to as "good music", meaning classical, opera, or orchestral music, occasionally easy listening pop or a soundtrack, but guaranteed to be free from rock 'n' roll or anything resembling it.

The first major series, The Story of Great Music/Concerts of Great Music, was released over the 1966-68 period, and was strictly a collection of the classics. Each volume had four or five discs and a book included in the box set, along with a "Listener's Guide" to the music. These records were pressed by Angel Records, Capitol's classical arm.

In the early 1970s, again appealing to the adults, was a series of recreations of music from the 1930s and 1940s called The Swing Era. This series was also pressed by Capitol Records, and many of the recreations were done by Billy May or other Capitol bandleaders. Although one may cavil that the music on this series was not the original versions, by 1972 most people had become accustomed to high quality music. The originals, mostly recorded with direct-to-disc technology and fidelity limitations, would have been inconsistent with the expectations of the public. Since the originals were mainly orchestral arrangements, they could be reproduced fairly well, especially for people who hadn't heard the originals for almost 30 years. Judging by the plethora of volumes of this series that can now be found in used book stores, the series sold quite well. Each set came with a hardcover book telling about the music and the era.

In the mid-1970s, Time-Life reverted to classical composers with The Great Men of Music Series, followed in 1977 by a huge collection of box sets by Arthur Fiedler (of Boston Pops Orchestra fame) - 23 three-disc box sets, a total of 69 records. They also released series on Mozart and Wagner during the 1970s.

By 1979, Time-Life branched out somewhat with a new series called Giants of Jazz, then followed in the early 1980s with two series featuring country music (Country Music, a series of single-disc offerings with a skimpy nine songs each, and Country Music Classics, a series of three-LP box sets). These were followed in 1985 by a selection of easy-listening artists in a series called Legendary Singers, again in boxed sets. Since the average adults of the early 1980s had never heard swing records, country, jazz, and easy listening were keeping with Time-Life's vision of selling to the adult families. By this time, the practice of including hardback books with the sets had long since proved uneconomical. Most of these box sets came with a paperback booklet.

In 1986, Time-Life started a series of 2-LP boxes (this time with a one-sheet folded pamphlet instead of a booklet) called The Rock 'n' Roll Era. It was to prove to be a massive seller, with some 50+ volumes before it was through. Although the series started in 1986 as vinyl box sets, by 1987 they were also available as single-CDs. As radical as it was for Time-Life to jump into rock & roll music reissues, by 1986 most of the adults had been raised on rock and roll anyway, so it was still within the vision and goals of Time-Life's selling to adults.

In the next few years, Time-Life launched many new series, including Classic Rock (devoted to late 1960s rock and psychedelia), Your Hit Parade (covering pop music from 1940-1959), Country U.S.A. (offering country music from the early 1950s to the early 1970s), Rhythm & Blues (featuring R&B from the roots to the 1970s), Contemporary Country (with country music from the 1970s and more recent), and many others. In addition, they offered many non-series multiple- CD sets of various sorts.

In 1989, Time-Life, Inc. merged with Warner Communications to become Time-Warner, Inc. When the industry gave up on vinyl in 1990, the Time-Life series were also switched to CD (and cassette) only. Calling the Time-Life toll-free telephone number usually resulted in talking to a pleasant sales person, who informed you that, yes, you could buy any of the volumes of the various series, you didn't have to subscribe. The 1990s brought many new series to the Time-Life catalog, and many of these are featured in this discography.

On December 31, 2003, Time-Warner sold off Time-Life to a group of private investors. By this time, Time-Life had long since stopped selling books in favor of the more profitable music. Time-Warner, ailing badly since a $183 billion merger with America On-Line in 2000, was busy selling off pieces of the company to try to stay in stockholders good graces (the stock value of the company had plummeted over 50% since the merger). Time-Life, once a book company but recently a music company, landed with a group of music industry veterans, so their future looks bright.

We would appreciate any additions or corrections to this discography. Just send them to us via e-mail. Both Sides Now Publications is an information web page. We are not a catalog, nor can we provide the records listed below. We have no association with Time-Life or Warner Bros. Records. Should you be interested in acquiring albums listed in this discography (all of which are out of print), we suggest you see our Frequently Asked Questions page and follow the instructions found there. This story and discography are copyright 2004, 2008 by Mike Callahan.








On to the Time-Life Discography, Part 1 Miscellaneous Early Issues (1961-1969)





On to the Time-Life Discography, Part 2 The Story of Great Music/Concerts of Great Music (1966)





On to the Time-Life Discography, Part 3 As You Remember Them: Great Instrumentals (1972)





On to the Time-Life Discography, Part 4 The Swing Era (1973)





On to the Time-Life Discography, Part 5 Great Men of Music (1974)





On to the Time-Life Discography, Part 6 Arthur Fiedler and the Boston Pops Orchestra (1977)





On to the Time-Life Discography, Part 7 Giants of Jazz (1978)





On to the Time-Life Discography, Part 8 American Musicals (1980)





On to the Time-Life Discography, Part 9 The Mozart Collection (1980)





On to the Time-Life Discography, Part 10 Great Opera (1981)





On to the Time-Life Discography, Part 11 Great Performers (1981)/Legendary Performances (1996)





On to the Time-Life Discography, Part 12 Country Music (1981)





On to the Time-Life Discography, Part 13 Country & Western Classics (1982)





On to the Time-Life Discography, Part 14 Big Bands (1983)





On to the Time-Life Discography, Part 15 Great Ages of Music (1984)





On to the Time-Life Discography, Part 16 Legendary Singers (1985)





On to the Time-Life Discography, Part 17 The Rock'n'Roll Era (1986)





On to the Time-Life Discography, Part 18 Classic Rock (1987)





On to the Time-Life Discography, Part 19 Your Hit Parade (1988)





On to the Time-Life Discography, Part 20 Country U.S.A. (1988)





On to the Time-Life Discography, Part 21 Sounds of the Seventies (1989)/'70s Dance Party/Ultimate Seventies





On to the Time-Life Discography, Part 22 Super Hits (1990)/AM Gold (plus TV Themes)





On to the Time-Life Discography, Part 23 Rhythm & Blues (1990)/Solid Gold Soul





On to the Time-Life Discography, Part 24 Contemporary Country (1991)





On to the Time-Life Discography, Part 25 Time-Life's History of Rock'n'Roll (1992)





On to the Time-Life Discography, Part 26 Guitar Rock (1993)





On to the Time-Life Discography, Part 27 The Many Moods of Romance (1994)





On to the Time-Life Discography, Part 28 Instrumental Favorites (1994)





On to the Time-Life Discography, Part 29 Sounds of the Eighties (1994)/Rolling Stone issues





On to the Time-Life Discography, Part 30 Grooves (1994)





On to the Time-Life Discography, Part 31 Living the Blues (1995)





On to the Time-Life Discography, Part 32 Legendary Country Singers (1995)





On to the Time-Life Discography, Part 33 The Heart of Rock'n'Roll (1995)





On to the Time-Life Discography, Part 34 Body Talk (1996)





On to the Time-Life Discography, Part 35 The Elvis Presley Collection (1997)





On to the Time-Life Discography, Part 36 Classic Country (1998)





On to the Time-Life Discography, Part 37 Modern Rock (1999)





On to the Time-Life Discography, Part 38 Glory Days of Rock'n'Roll (1999)





On to the Time-Life Discography, Part 39 The Singers and Songwriters Collection (2000)





On to the Time-Life Discography, Part 40 The Fabulous Fifties (1999)





On to the Time-Life Discography, Part 41 Classic Rhythm & Blues (2000)





On to the Time-Life Discography, Part 49 Miscellaneous CD Issues





On to the Time-Life Discography, Part 50 Miscellaneous U.K. CD Issues





Back to the Warner Brothers Records Story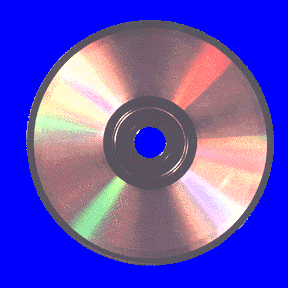 Back to the Discography Listings Page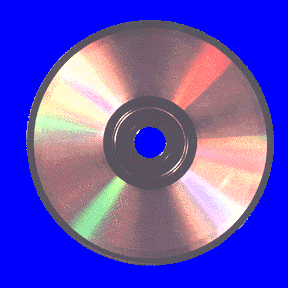 Back to the Both Sides Now Home Page