The Bethlehem Records Story
By Mike Callahan and David Edwards
Last update: April 20, 2014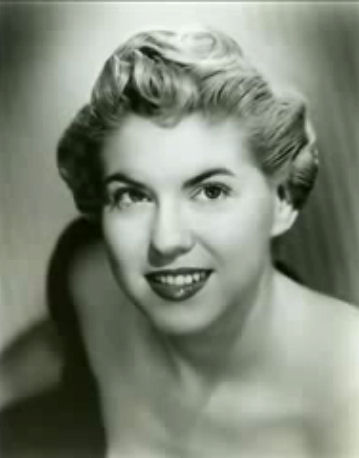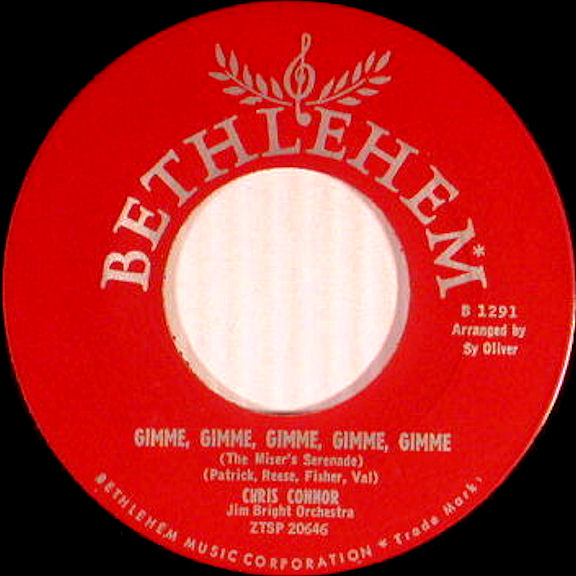 Bethlehem was formed in 1953 in New York City by Gus Wildi. Wildi, a Swiss immigrant, had been in the country for about two years and wanted to create something. In a 2003 note to writer Tyler Alpern, Wildi noted, "My lawyer suggested that I come up with at least three name choices for the corporation to be formed. I would have long forgotten the other two names, were it not for something, associated with one of them, that even today makes me chuckle a bit. That name was 'Focus,' to which my savvy counselor quickly said: 'Are you sure, your future distributors are going to pronounce it correctly?'" According to the announcement concerning Bethlehem's establishment, found in Billboard on February 27, 1954 (p26), Bethlehem Records was initially structured with Gus Wildi as President of the label, with Murray Singer the General Manager & National Sales Manager, Jim Bright as the A&R (Artists & Repertoire) Manager, and Elaine Bergman handling promotion.

The first signing was singer Chris Connor, who had signed a two-year deal in December, 1953, for at least 24 songs. A look at the sessions files shows the first session took place in New York City on December 17-18, 1953, with Connor backed by "The Jim Bright Orchestra," with Sy Oliver as conductor and arranger. The orchestra, which included Kai Winding on trombone and Sam "The Man" Taylor on tenor sax, appears to be session musicians. The following songs were recorded at that session: "Blue Silhouette"/"Miser's Serenade (Gimme, Gimme, Gimme, Gimme, Gimme)" [released as the first single on Bethlehem, B1291], "Ask Me"/"Chiquita From Chi-Wah-Wah" [Bethlehem B1293], and "Ev'rything I Love," and "Indian Summer" [the latter two released on LP as part of Bethlehem BCP-56].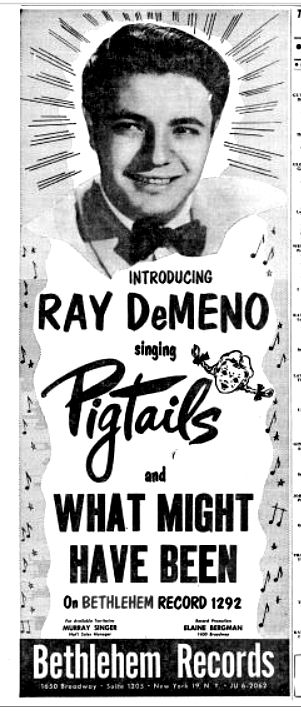 For the first six months or so, Wildi focused on trying to sell pop records, none of which hit. None of the early pop musicians other than Chris Connor made their way onto early Bethlehem albums, and have been largely lost in the sands of time. Connor had singles B1291 (released the last week of February, 1954) and B1293 (released about the first of June, 1954). The single in the middle, B1292, was "Pigtails"/"What Might Have Been" by Ray DeMeno, released in May, 1954 (see ad at left from Billboard, 5-8-54, p24). In June and early July, 1954, Bethlehem also released "One Sided Heart"/"I Was Burned in Carolina" by Bert Bryson [Bethlehem B1294], "Honky Tonk"/"Moderner Liebestraum" by Jim Bright [Bethlehem B1295], "Don't Steal My Heart"/"Hip Shaking Mama" by Beulah Swan [Bethlehem B1296], and "Broken Hearted Waltz"/"Echoing Mailbox" by the Simmons Twins [Bethlehem B1297]. So by the end of July, 1954, Bethlehem had released seven singles with Sy Oliver as musical director. As is not uncommon with new labels, sales of these singles were, to put it bluntly, dismal. The funds that had been set aside to start the company were running out.

But about that time, a little bit of luck turned the company around. An associate of Gus Wildi's had been a drummer at Duke University, and while there had met a trumpeter named Creed Taylor. Taylor had been a psychology major, and after his third year at Duke, was drafted into the marines in September, 1951. After a year as an instructor at Parris Island, he was shipped to Korea and spent his time there as a forward observer on the front lines. In September, 1953, he was discharged and went back to his home in Virginia. Still in his early twenties, it wasn't too long until he told his parents that he didn't want to become a doctor (as they wanted), or even a psychologist, but he wanted to go to New York and play in a jazz band. Actually, even more than that, he wanted to produce jazz records. He loved jazz, but cringed at the "endless bass or drum solos" that were making the music unlistenable to the majority of people. He had definite ideas about how jazz should be recorded. He looked up his drummer friend from Duke, who was by then working near Times Square in the record business, and told him he wanted to produce records. His friend introduced him to Gus Wildi.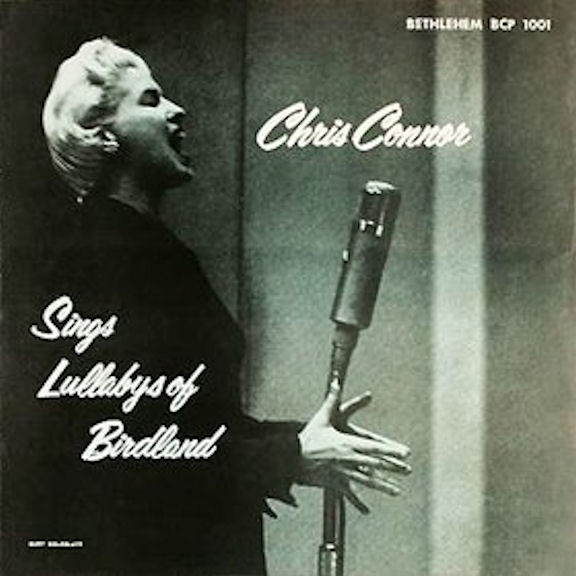 Wildi was impressed with the young Creed Taylor and liked his ideas. Taylor had heard Chris Connor's singles and thought she was a great singer. She had recorded for RCA, Decca and Capitol dating back to 1949, as a singer with Claude Thornhill's band, then later with Stan Kenton. In June, 1953, she quit the Stan Kenton band to pursue a solo career in New York. Gus Wildi heard her singing at a night club and offered her a contract on the spot. Creed Taylor believed that Bethlehem, in trying to fit her into a pop music mode, didn't really know how to use her talent. He talked with Connor and found she had a vast knowledge of songs, and had a number of jazz vocals she wanted to record. Taylor pressed Wildi to let him produce Connor for jazz on a 10-inch album release, which the company had yet to try. Wildi thought it over and agreed, figuring that trying to sell pop singles hadn't worked out and maybe jazz would be Bethlehem's niche.

Taylor, during his days when stationed in San Diego a couple of years earlier and in his short time in New York, had frequented the jazz clubs and had got to know – and established rapport with – many of the musicians. He arranged for a jazz trio led by pianist Ellis Larkin (with guitarist Everett Barksdale and bassist Beverly Peer) to back Chris Connor at sessions August 9th and 11th, 1954, at the Fulton Recording Studios at 80 West 40th Street. The engineer was Tom Dowd, who would go on to fame with Atlantic Records a few years later. Because he had discussed the songs beforehand with the musicians, Taylor just sat in the engineering booth with Dowd and let the artists do the songs the way they wanted. This would become a trademark of Bethlehem Records. Wildi told Tyler Alpern, "Bethlehem gave its artists total artistic freedom. There were, of course, certain necessary but quite liberal financial limits. I do not recall that these were ever reached."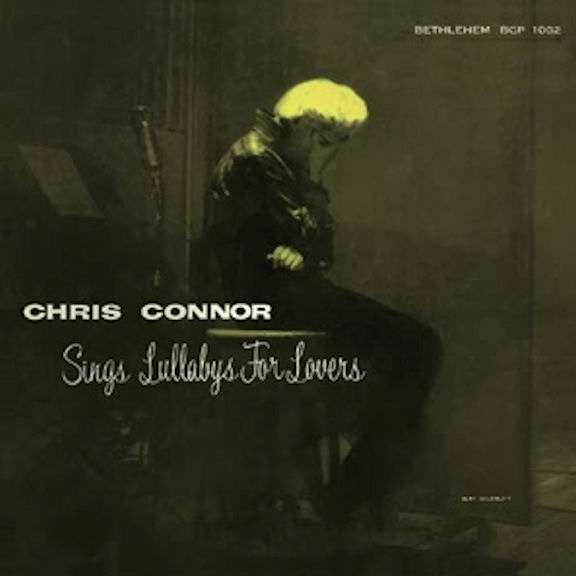 The songs from the August 9-11, 1954, sessions would become Bethlehem's first 10-inch album, Chris Connor Sings Lullabys of Birdland. Everyone liked the results so much that they recorded another session for a second 10-inch LP ten days later (August 21), this time using the Vinnie Burke Quartet to back Connor. That session resulted in the second album, Chris Connor Sings Lullabys for Lovers.

With the two remarkable sessions in the can, for his part, Gus Wildi had some very specific ideas about the packaging for them. Wildi told Tyler Alpern, "We recognized from our first 10-inch album release on, that the importance of the quality of the cover was underrated by the other companies. I believe that Bethlehem was the first company to create covers with some artistic merit as opposed to using them akin to soap or soup advertisements. The covers were heavily laminated, wrapped around, and minimal type was used, giving off a feeling of quality and substance. In this connection I vividly recall a conversation with an owner of another company, who half admiringly, half deprecatingly stated: 'Hey, Gus, what are you trying to do, create a picture line or something?'"

A picture line, indeed. While Wildi was negotiating with cover manufacturers, one of them suggested he talk to Burt Goldblatt, a well-known local photographer. Goldblatt came in for an interview and left as Bethlehem's main cover designer. The Burt Goldblatt photo of a dejected Connor sitting with her head in her hands fit perfectly with the opening track, "A Cottage for Sale," which was an amazing downer of lost love under Chris Connor's vocal treatment. Simple and elegant, Goldblatt's covers usually related well with the album content, just as he related well with the artists themselves.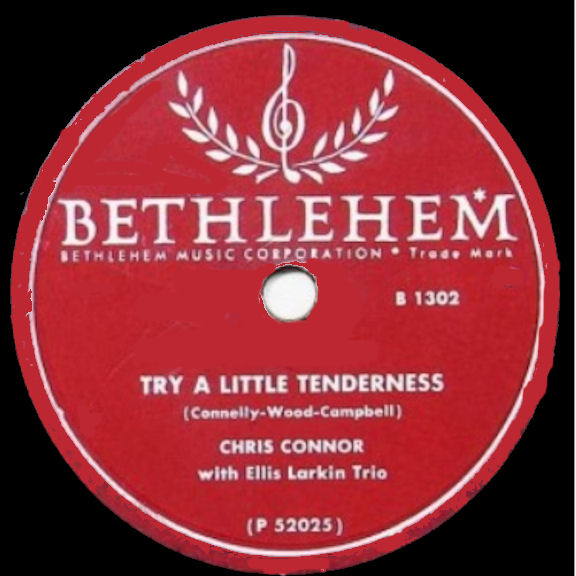 Meanwhile, Bethlehem, ever hopeful, released some more singles. In early September, 1954, they released the last of the pop singles in the can, "Johnny Was Absent from School"/"The Moment You Kissed Me" by Sally Sweetland and the Merrill Ostrus Chorus [Bethlehem B1298]. About a week later they released a single from the upcoming album, Chris Connor singing "Try a Little Tenderness"/"Lullaby of Birdland" [Bethlehem B1302]. All of the early Bethlehem singles were issued on both 78 rpm and 45 rpm.

Chris Connor Sings Lullabys of Birdland was released the last week of September, 1954, with Lullabys for Lovers right behind it in early October. The albums drew immediate interest and quickly became the best sellers Bethlehem had to that date. At that time, Billboard did not yet publish a chart for best-selling albums, and when they started in January, 1955, it was only the top-15, so there's not an easy way to gauge just how popular these albums were. But they were referred to as hits in the industry.

With the success of the Chris Connor albums, Creed Taylor got busy and recorded quite a few new artists during the rest of 1954. The Oscar Pettiford Modern Quintet [Bethlehem BCP-1003] and the Bobby Scott Trio [BCP-1004] were recorded in September, followed by the Ruby Braff Quartet [BCP- 1005], the Hank D'Amico Quartet [BCP-1006], Carmen McRae with Herbie Mann [BCP-1023], the Charlie Shavers Quintet [BCP-1007] in October. In November, Taylor recorded the Jack Teagarden Sextet [BCP-32], the Aaron Sachs Sextet [BCP-1008], the Bobby Scott Septet [BCP-1009], the Vinnie Burke Quartet [BCP-1010], the Pete Brown Sextet [BCP-1011], the Joe Puma Quintet [BCP-1012], and the Eddie Shu Quartet [BCP-1013].

Meanwhile, on the administrative side of the house, on November 6, Gus Wildi sent Murray Singer out to Hollywood to establish a west coast office, naming James "Red" Clyde as the Vice President in charge of the West Coast Operations (including sales, recording and manufacture). Within two weeks, Clyde was recording Conte Candoli and the Stan Levey Quartet [BCP-1016] in Los Angeles, followed by a second session December 6 [BCP-1017]. Interestingly, one of these albums was credited to Candoli with the other credited to Stan Levey, although both were on both records.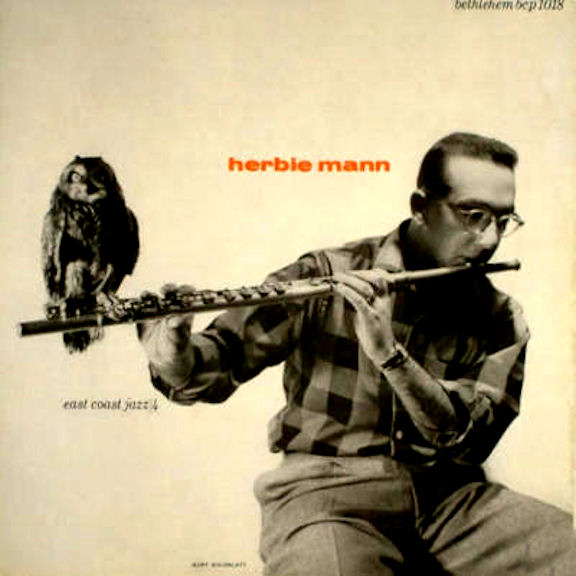 Back in New York, Taylor finished up 1954 in December by recording the Jonah Jones Sextet [BCP- 1014], the Herbie Mann Quartet [BCP-1018], the Oscar Pettiford Nonet [BCP-1019], Carmen McRae [BCP-1023], and the Ruby Braff Sextet [BCP-1034]. In early December, Creed Taylor anounced publicly that Bethlehem would be issuing 10 albums in a series called East Coast Jazz. [These are noted in the Discography; East Coast Jazz 4 is shown at left].

After releasing BCP-1003 and BCP-1004 in late 1954, Bethlehem waited for March, 1955, to start releasing the East Coast Jazz albums as part of a 10-album release splash. With a similar group released the next month, in April, 1955, Bethlehem also released their first 10-inch/12-inch LP pairing, with Milt Hinton's East Coast Jazz 5 [Bethlehem BCP-1020/BCP-10] released on both sizes (the 12-inch version having additional tracks). This started their first 12-inch LP series, which would eventually run from BCP-1 to BCP-92. In March, Taylor also announced they had signed a number of new artists, including trombonists Kai Winding & J.J. Johnson.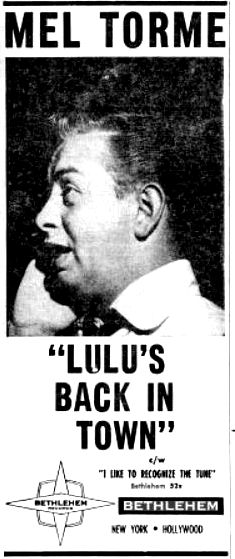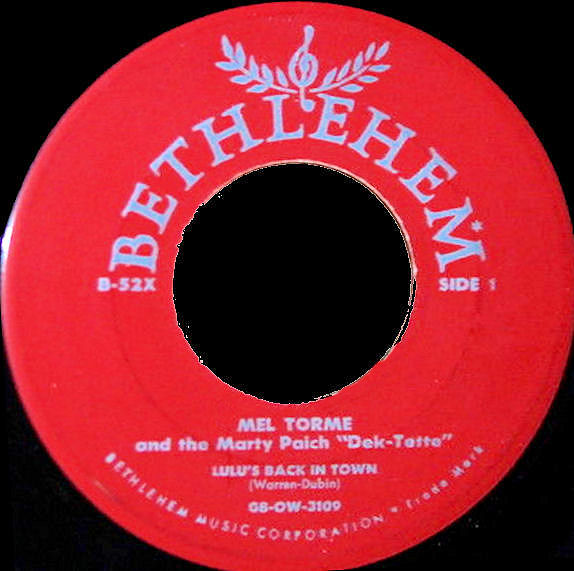 The next month, Taylor put Winding and Johnson to work together with Herbie Mann (flute, tenor sax), Ralph Sharon (piano), Joe Puma (guitar), Milt Hinton (bass) and drummer Osie Johnson as a back up band for Chris Connor's next recording session. This resulted in her next album, This Is Chris [Bethlehem BCP-20]. In an odd turn of events, about six weeks later, Bethlehem announced June 4 that they were suspending Connor's contract, allegedly because she had refused to record more than the minimum 24 tracks over two years as stated in her contract. Her manager denied she had refused to record, and the fact was she had already recorded more than the 24 song minimum. As it turned out, the "suspension," which may have been a publicity stunt, never came to anything. She didn't record for Bethlehem again, and she signed with Atlantic in January, 1956, after her Bethlehem contract expired.

In 1955, Red Clyde talked Mel Tormé into signing with Bethlehem when his contract ran out with Coral. The first recording session Red Clyde had with Tormé took place in Los Angeles in August, 1955, and resulted in the album It's a Blue World [Bethlehem BCP-34]. Tormé, known as "The Velvet Fog," made over a half-dozen albums for Bethlehem, and starred in their major opus Porgy and Bess in 1956. He also had the single referenced at right ("Lulu's Back in Town"/"I Like to Recognize the Tune"), which was announced in Billboard's March 17, 1956, issue (p48). It was taken from his second album, Lulu's Back in Town [Bethlehem BCP-52], recorded with Marty Paich's Dek-Tette. The single was numbered Bethlehem B52X from the album number, as the 1290 series of pop singles had long since been abandoned. It did have the same red "leaf cluster" label, though.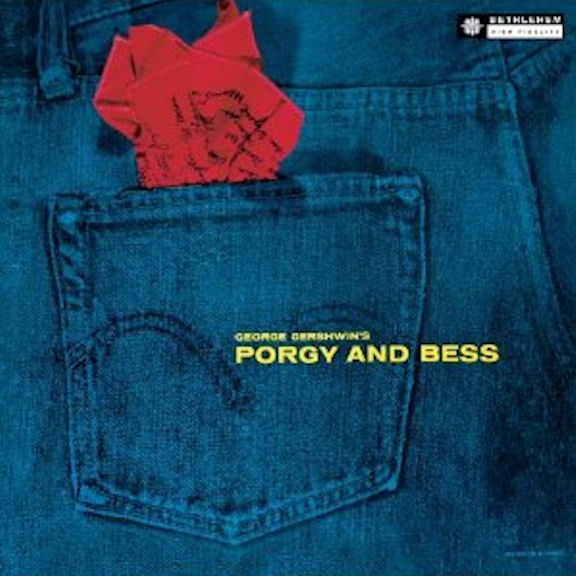 In 1956, Creed Taylor left Bethlehem to join ABC-Paramount. He eventually had a long career as a much respected mover and shaker in the jazz field, including forming several of his own record labels. His move left Red Clyde as the major A&R manager. In the spring, Clyde pitched an idea to Gus Wildi about doing a jazz version of "Porgy and Bess," the Gershwin Broadway show that had debuted in 1935. Essentially all the Bethlehem artists became involved with the project, and if no other project ever exceeded Gus Wildi's financial guidelines, this one did for sure. Tormé was paired with Frances Faye as Porgy and Bess, and the project was announced in the trade press in July. It was finally released in late September on a special 3-record set retailing for $14.98, a very expensive set in those days. The costly project didn't immediately pay for itself, although the record has sold well over the years, and in fact is still in print on CD today. But the hit left Bethlehem in a cash crunch that was to last for more than a year.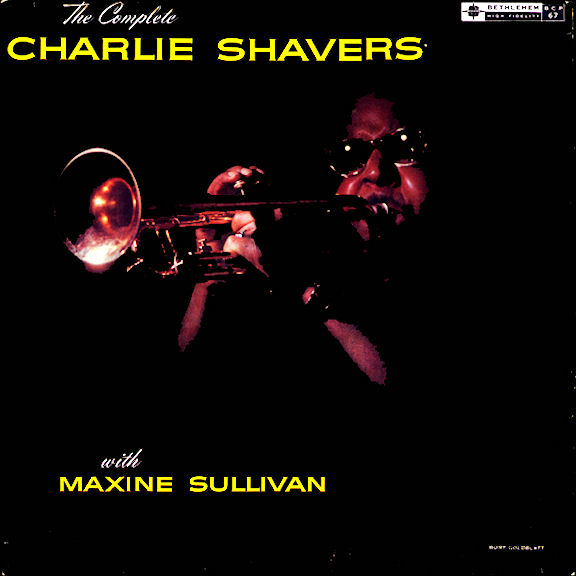 In October, 1956, Wildi purchased the jazz catalog of Bill Avar's Period Records, all recorded under the production of Leonard Feather. Included were albums by Jack Teagarden, Charlie Mingus (with Thad Jones), Osie Johnson, Ralph Burns, Charlie Shavers with Maxine Sullivan, and Al Haig. Bethlehem repackaged several of them for release starting in January, 1957; they became Bethlehem BCP-65 to 68. Wildi apparently also got their contracts, as they became Bethlehem artists.

In the June 24, 1957 issue of Billboard, it was announced that Red Clyde had resigned his position as Vice President with Bethlehem Records to become a partner in a new record company, Mode Records in Los Angeles, taking Joe Quinn from Bethlehem's New York office with him. By early July, Wildi announced that he had hired Carl LeBow as General Manager. LeBow had been A&R chief at King Records, and before that had been General Manager of Apollo Records. At one time, he had run Metrotone Records, his own label. Wildi at the same time took out an ad in Billboard thanking dealers, deejays, operators, and distributors for sticking by the label. He promised jukebox operators that they were about to come out with a new singles series "stylized for plenty of plays in the pop and jazz field, featuring name artists (Billboard, July 15, 1957, p60). But the new singles series, the 45-11000 series, would have to wait almost a year, until 1958, to start.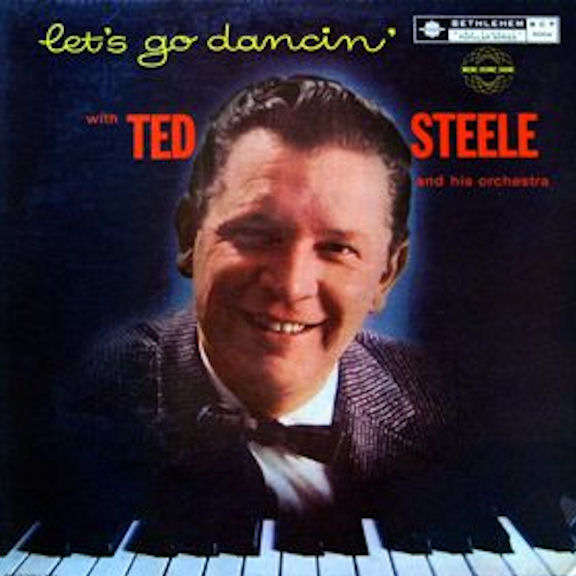 Carl LeBow almost immediately signed Ted Steele, a bandleader and disc jockey who brought with him several albums he had recorded over the past two years. Bethlehem started a new LP series, the BCP-5000 series, to accommodate this product. They also started dabbling in calypso jazz, starting a BCP-7000 series, which lasted one album.

Late in 1957, Gus Wildi was given a recording by one of his "talent scouts," Lee Kraft. It was a classical/jazz pianist and singer named Nina Simone, and Wildi liked what he heard. Kraft brought her to the Bethlehem office and Wildi signed her immediately. Wildi told her that as was the policy at Bethlehem, she could record whatever she wanted, and to set up a recording session. Simone asked her friend Jimmy Bond to play bass on the session, and told Bond to find a drummer. Bond brought in his friend Albert "Tootie" Heath, and the three became "The Nina Simone Trio". They recorded 14 songs in one 14-hour session at Beltone, with Beltone engineer Irv Greenbaum. Nina went home thinking that someday she might possibly be famous and her life would change, but nothing happened for a long time. In fact, Bethlehem was about to go under.

The cash shortage that started with the recording of Porgy and Bess was being compounded by the lack of hits, and little by little, the money was running out once again. By the end of 1957, Bethlehem could barely afford to release anything new, and after BCP-6024 and BCP-6025 were released in January, 1958, and BCP-81 in February, things kind of ground to a halt. In a last-ditch effort to raise some cash, Wildi reissued 15 of his best selling albums in a $1.98 budget line called REP Records. It didn't cure the financial problems, and thinks looked bleak.

From February until the summer, Wildi looked around for help. Carl LeBow and Ted Steele left to form Aamco Records. No sessions were being recorded, and no records were released. Finally, Wildi struck a deal with Syd Nathan of King Records in Cincinnati. Nathan agreed to manufacture the records and distribute them in return for half the company. Nathan could do that at a reasonable price for himself, since he did everything in-house, from recording to manufacturing and distribution from his King Records headquarters. Nathan was a wheeler-dealer right out of the old school, from the bluster to the cigar. For Syd Nathan, a 50-50 partnership meant something akin to George Orwell's "all are equal, but some are more equal than others." He immediately started treating Bethlehem as a subsidiary, considering all final decisions to be his. But Bethlehem was back in business.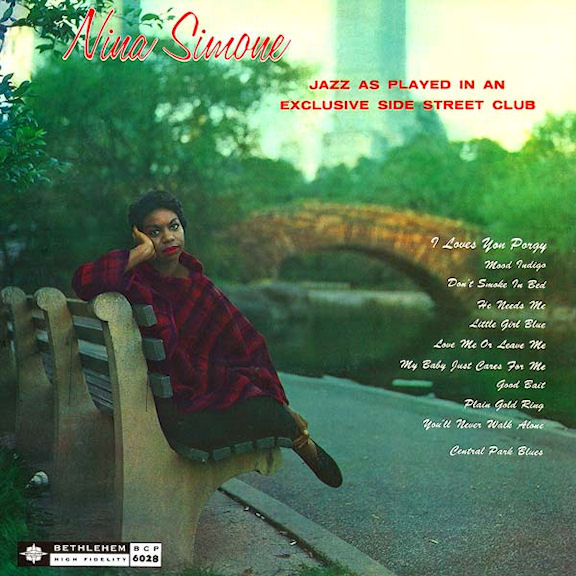 Wildi and Nathan didn't see eye-to-eye on much. Wildi selected eleven songs for Nina Simone's album and got Chuck Stewart, Dinah Washington's photographer, to shoot some photos in Central Park for the cover. The cover had her name, then in smaller letters, "Jazz as Played in an Exclusive Side Street Club." On the back slick and label was the actual title of the record, Little Girl Blue. He got Joseph Muranyi, a writer he had used for other albums, to write liner notes for the album. Simone's one-year contract was coming up for renewal late in the year 1958, and according to Nina, Syd Nathan appeared on her door in New York one day with a list of songs he wanted her to record. She basically told him to take a hike, and that her agreement with Gus Wildi was that she could record what she wanted. Nathan felt that nobody could talk to him like that. When Wildi approached him about renewing Nina Simone's contract, Nathan told him pointedly that they weren't going to renew her, and they didn't need her. Nathan stalled the release of the album from its scheduled September, 1958, release, to after her contract was up. When it was finally released in February, 1959, he arranged for minimal promotion for the album.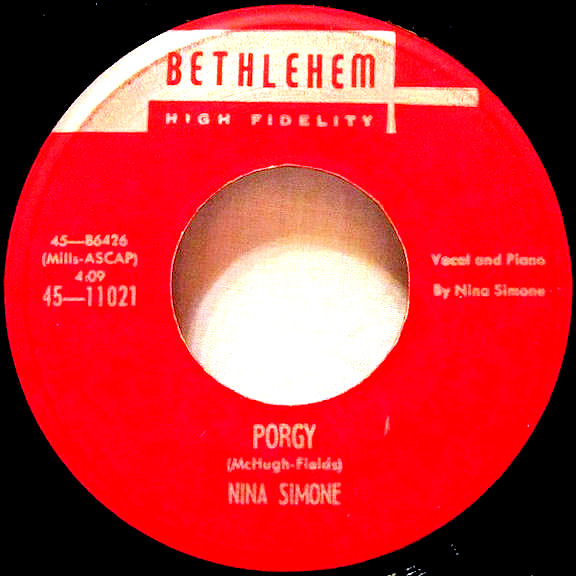 Promotion or not, a Philadelphia disc jockey named Sid Mark, who had met Nina and heard her play, bought a copy and loved it. He started playing the album on the radio, and was particularly taken by what was called "Porgy" on original album pressings (second pressings of both the album and original single were later corrected to "I Loves You, Porgy.") His listeners also loved the song, and started requesting it – a lot. He thought that surely if the song were released as a single, it would be a hit, so he called the offices of Bethlehem/King in Cincinnati. He was told to forget it, that it was just a local thing, and they had no intention of releasing it. Nina Simone herself called to talk to Syd Nathan several times, trying to tell him that the song was really popular in Philly. Nathan either hung up on her or made sure he was "unavailable." Meanwhile, Gus Wildi was traveling all over the Northeast with a stack of the Little Girl Blue albums under his arm, trying to get airplay.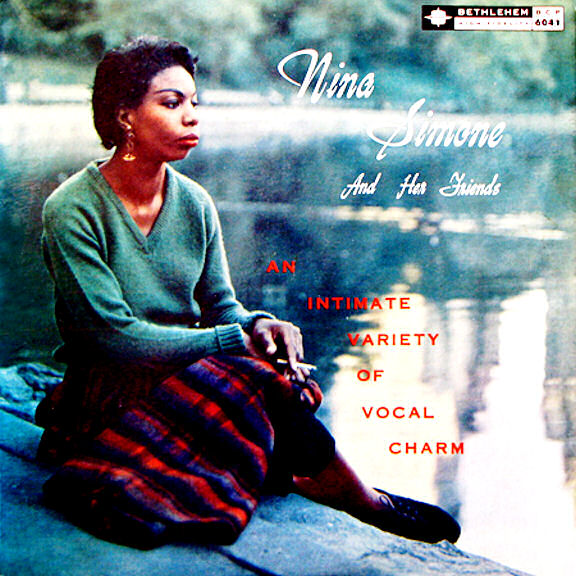 Finally, the song started catching on in New York City, and Nathan reluctantly released it as a single in June, 1959. By that time Nina had already signed with Colpix Records, and was preparing an album for them. Reviewed in Billboard's June 8, 1959, issue, "Porgy" was given a tepid review and two stars. But it entered Billboard's R&B charts the week of June 22, eventually reaching #2, and entered the Billboard Hot 100 pop charts in August, eventually reaching #18. It did even better on the pop charts of the other trades, making #15 in Cash Box and #11 in Record World. It was easily the biggest hit Bethlehem ever had.

Since Simone had only recorded one session with them, there was no followup album. So Bethlehem pieced together an album using "I Loves You Porgy" and the three unreleased tracks from the session, combining them with old tracks from Chris Connor and Carmen McRae, calling it Nina Simone and Her Friends: An Intimate Variety of Vocal Charm. For the cover, they used another of the pictures from Chuck Stewart's Central Park shoot. This was released just in time to compete with Nina's new Colpix album.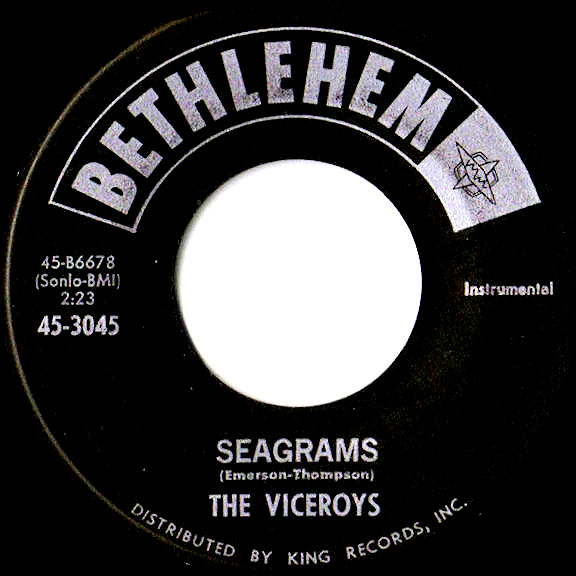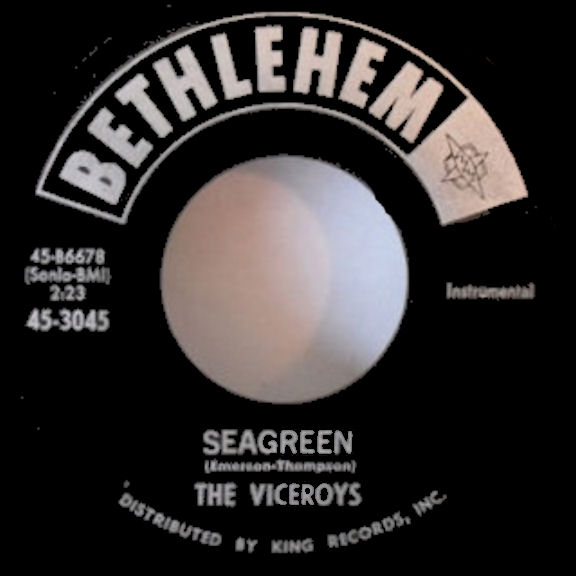 From the time King Records essentially took over, Bethlehem slowly wound down. Nathan incessantly mined the back catalog for various artists compilations, and fewer and fewer new recordings were done.

In 1960, an instrumental rock band called the Viceroys brought Bethlehem an instrumental master they called "Seagrams," apparently thinking the name of a hard liquor brand would be hip for teens. Bethlehem liked the tune and released it. Unfortunately, Seagrams Corporation didn't think it was funny and threatened to sue for trademark infringement, and some stations refused to play a song with the name of a commercial product without being paid for advertising time. A sheepish notice in Billboard on March 23, 1960, said, "We Goofed!" and explained that "Seagrams" was now changed to "Seagreen."

Bethlehem continued to fade, and in 1962, Gus Wildi sold the remaining 50% of the company to Syd Nathan. By 1965, Nathan had just let the label fade away. When Starday bought King after Nathan's death in 1968, they revived the label name for some new material, but it was sporatic and half-hearted. In 1975, after changing ownership twice more, King was finally sold to Moe Lytle, who started Gusto Records. Bethlehem, however, was bought by the Cayre Brothers, who owned the Salsoul label. Under their Caytronics Distribution company, they reissued the catalog extensively in the 1970s. Today a majority of the original Bethlehem catalog is being reissued on CD by Verse Music Group in the US (the Solid label in Japan), who leased the Bethlehem material.

We would appreciate any additions or corrections to this discography. Just send them to us via e-mail. Both Sides Now Publications is an information web page. We are not a catalog, nor can we provide the records listed below. We have no association with Bethlehem Records, which is currently still active. Should you want to contact Bethlehem, or should you be interested in acquiring albums listed in this discography (which are all out of print), we suggest you see our Frequently Asked Questions page and Follow the instructions found there. This story and discography are copyright 1998, 1999, 2014 by Mike Callahan.
Thanks to Gregg Akkerman, George Alevizos, Tyler Alpern, Gorgen Antonsson, Tom Baker, Mark Betcher, Mauro Boscarol, Gordon Briscoe, Jr., Brenda Bucci, Oscar F. Diaz, Larry Duncan, Alex Gram, David Jaffe, Robert Jennings, Matt Laube, Kevin McDonald, Tom Moulton, Ken Nelson, Stephen Platt, Steve Pritchard, Mark O'Keeffe, Merrill Reich, Bob Roberts, Michel Ruppli, Yury Shmyrkov and Chris Unger.

Back to the King/Federal/Deluxe Story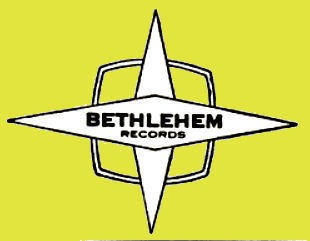 On to Bethlehem Album Discography, Part 1 BCP-1000 10-inch LP Series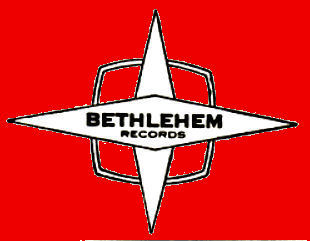 On to Bethlehem Album Discography, Part 2 BCP-1 12-inch LP Series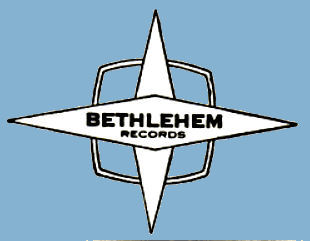 On to Bethlehem Album Discography, Part 3 BCP-6000 12-inch LP Series (Original & Reissues)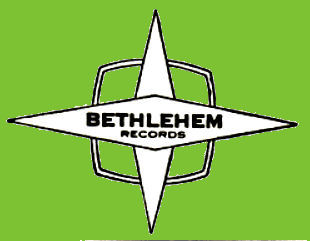 On to Bethlehem Album Discography, Part 4 Miscellaneous Series (4000, 5000, 7000, 10000, EXLP & REP Subsidiary)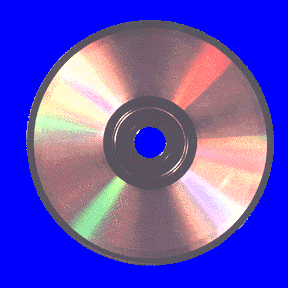 Back to the Discography Listings Page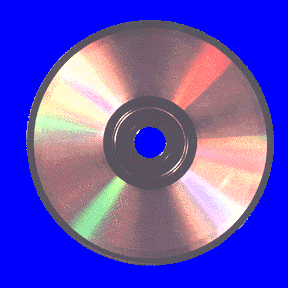 Back to the Both Sides Now Home Page