King/Federal/DeLuxe Story
by David Edwards and Mike Callahan
Last update: September 2, 2012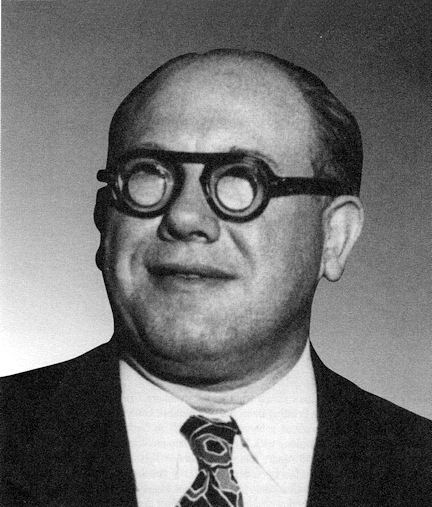 The King label was founded in 1943 by Sydney Nathan in Cincinnati, Ohio. The first two releases appeared on King in November of that year, but the King Record Company was not officially incorporated until August of 1944. Syd Nathan started the company to exploit a niche market that the major record companies were not filling. He provided country music recordings for the many Appalachians that had migrated north to work in the manufacturing plants in the Midwest, and for the first year the only releases on King were country and western recordings.

Syd Nathan located the offices of the King Record Company in a former ice storage building at 1540 Brewster Avenue in Cincinnati. King continued to operate there until the label was sold after Nathan's death in 1968.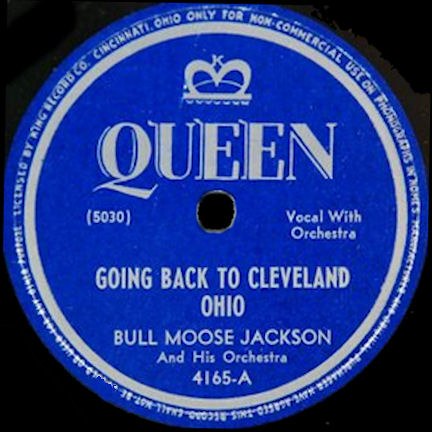 Nathan quickly saw that black music was another musical field that was not effectively covered by the major record companies, so in August, 1945, he formed a subsidiary label called Queen devoted to black artists. The first release on Queen was in September 1945. Initially, Nathan used purchased masters from other record companies, but soon started recording original sessions with artists such as Bull Moose Jackson and Slim Gaillard. He also recorded many black gospel groups for the Queen label. In 1947, Queen was discontinued and the rhythm and blues being recorded was released on a King Race series.

The DeLuxe Record Company was formed in 1944 by David and Jules Braun in Linden, New Jersey. The label recorded popular music, rhythm and blues, jazz, gospel and country & western. In 1947, Syd Nathan purchased a majority interest in the label, although it continued to be operated out of Linden by the Braun brothers until March, 1949, when the offices were moved to Cincinnati. The Brauns evidently left the company at that time to form the Regal label. Nathan officially acquired the Braun brothers' interest in the DeLuxe label in February, 1951. Many of the DeLuxe masters were issued on King singles and albums. In the early 1950s, Nathan revived the label with new releases.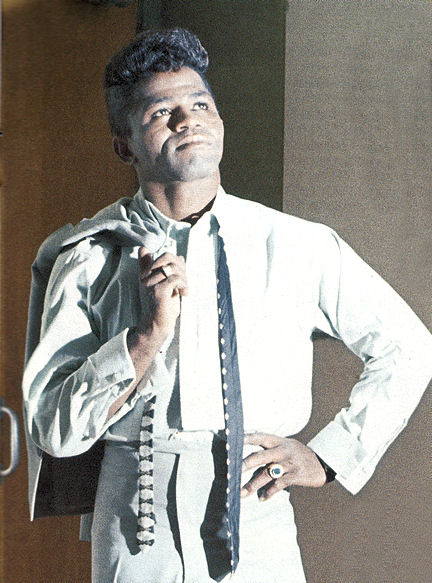 The Federal subsidiary was formed in late 1950. At first, the label was used for West Coast black artists, but soon it was used as a vehicle for Billy Ward and the Dominoes, Hank Ballard and the Midnighters, and James Brown and His Famous Flames. The label was operated until the early '60s. The producers for Federal were Johnny Otis and Ralph Bass.

The two main sources of King success were R&B and C&W, but Nathan also had extensive releases of jazz, gospel and popular music. Nathan was willing to record anything that he felt had a chance of commercial success, even international material. The King, Federal, and DeLuxe roster of talent was extensive, certainly as strong as any of the major record labels. In the R&B instrumental field they had Tiny Bradshaw, Lucky Millinder, Todd Rhodes, Bill Doggett, Big Jay McNeely, Sonny Thompson and Earl Bostic. Their vocal R&B lineup included Roy Brown, Ivory Joe Hunter, James Brown, Little Willie John, Wynonie Harris, Bullmoose Jackson, Little Willie Littlefield, Eddie Vinson, Jimmy Witherspoon, Little Esther (Phillips), Annie Laurie, and Lula Reed. In the C&W field they had Moon Mullican, Cowboy Copas, Grandpa Jones, the Delmore Brothers, Hawkshaw Hawkins, T. Texas Tyler, Ferlin Husky, Webb Pierce, Wayne Raney, Hank Penny, Jimmie Osborne, and Clyde Moody. Reno & Smiley, the Stanley Brothers, and The Brown's Ferry Four were early bluegrass groups. The groups on King included the Platters, Chanters, Checkers, Royals (Midnighters), Billy Ward and the Dominoes, Ink Spots, Five Keys, Swallows, Five Royales and Otis Williams and the Charms. The gospel/sacred roster included Spirit of Memphis Quartet, Wings Over Jordan Choir, Swan's Silvertone Singers, and the Four Internes. Jazz on King included Lorez Alexandria, Eddie "Lockjaw" Davis, Johnny Pate and Etta Jones. The blues singers/guitarists on the label included Lonnie Johnson, Albert King, Freddie King, Johnny "Guitar" Watson, Memphis Slim, Smokey Smothers, John Lee Hooker and Champion Jack DuPree. Although King had limited success in the rock and roll field, they did have some good artists, such as Mac Curtis, Hayden Thompson, Charlie Feathers, Bonnie Lou, and Boyd Bennett and the Rockets.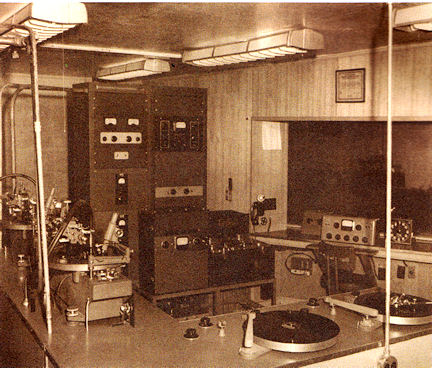 King Records had very low overhead, since everything was done at the Brewster location. The artists were recorded there, the masters were made there, the records were pressed at this location, the album covers were designed and printed there, and the records were warehoused and shipped from there. Because the records could be pressed economically in very small numbers, Nathan could press as few as 50, put them in the back of his car and start visiting radio stations. If a single or album did not generate any interest, no more would be pressed. This is why so many of the King records are extreme rarities.

King Records was unique among independent record companies to have equally strong R&B and C&W catalogs. Its location in Cincinnati allowed it to record both country and black performers that were on tour of the Midwest and South. Nathan encouraged cross pollination between the two musical types by having his black artists record country songs and vice versa.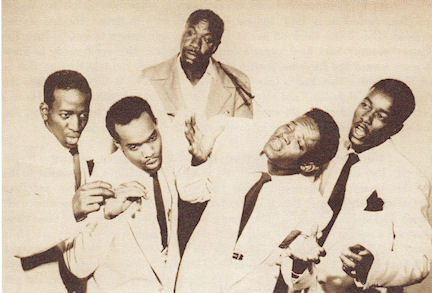 The ability of Nathan to get the R&B he was recording to cross over into the popular record charts was hampered by the lyrics, which were considered too risqué to be accepted by the general pop audience. Songs like the "Annie trilogy" by Hank Ballard and the Midnighters ("Work With Me Annie", "Annie Had a Baby" and "Annie's Aunt Fanny") were big sellers on the R&B charts, but never appeared on the popular charts. Back in 1951, "Sixty Minute Man" by the Dominoes, another song with risqué lyrics, had been such an enormous R&B smash (14 weeks at #1) that it scraped into the bottom of the pop top-20 (#17), but that was on the strength of R&B sales, as it generally wasn't played at all on the pop radio stations of the time. Nathan knew that financial success would be a lot easier if he could crack the pop charts and also their radio playlists.

Starting in 1954, Nathan recorded a series of songs aimed at the commercial market, using the group Otis Williams and the Charms on his DeLuxe label. Their material was not all original. "Hearts of Stone," for example, was a cover record of another black group (the Jewels), but sung in a lot smoother style designed to appeal to the rock & roll listeners. "Ivory Tower" was a straight pop song from Tin Pan Alley (songstress Cathy Carr's version was released simultaneously with the Charms' by Cincinnati-based Fraternity Records). Unlike the "Annie" material, these Charms songs did achieve some commercial success, but even so, most of the Charms' versions fared badly relative to "cover" versions by well-known white pop artists: "Hearts of Stone" by the Fontane Sisters, "Ivory Tower" by Gale Storm, "Two Hearts, Two Kisses" by Pat Boone and "Gum Drop" by the Crew Cuts.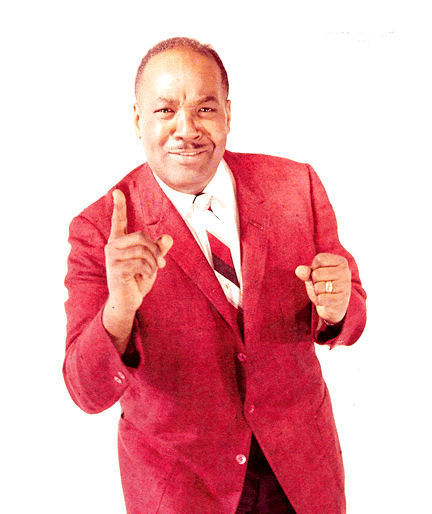 Oddly enough, in 1956, Nathan finally cracked the rock and roll market with an instrumental by Bill Doggett called "Honky Tonk" (which obviously didn't have "unacceptable" lyrics). Doggett was no teenager at the time; he was a veteran of 20 years or so of working in bands like Lucky Millinder's.

Meanwhile, Nathan was still looking around to pick up other labels. Glory Records of Miami Florida was purchased by King in August 1953; the label recorded mostly gospel music. Nathan's motivation for the purchase was probably to obtain the contracts of the artists on the label. There were three EPs issued by Nathan on Glory, featuring his longtime country artists doing sacred music, before Glory was discontinued and the artists started recording for King's DeLuxe subsidiary.

Bethlehem was formed in 1954 in New York City by Gus Wildi. Bethlehem was known primarily as a jazz record company and had a fine stable of jazz recording artists, including Nina Simone, Bobby Scott, Ruby Braff, Herbie Mann, Chris Connor, Carmen McRae, Errol Garner, Benny Carter, Roland Kirk and Bobby Troup. The Musical Director of the company was Sy Oliver and A&R was handled by Lee Kraft and Creed Taylor. The label was distributed by King Records and Syd Nathan purchased the label in 1960 and moved the company's office to Cincinnati.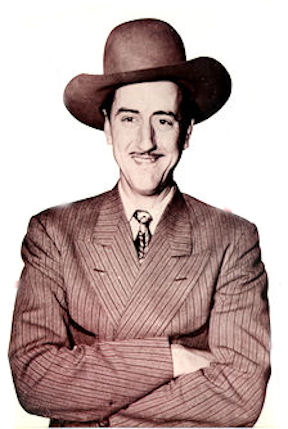 In late 1958, Syd Nathan formed a budget subsidiary label called Audio Lab and during a three year period released a lot of material that had never appeared in album form. These included rare albums by Bull Moose Jackson, Annie Laurie, April Stevens, Sticks McGhee, John Lee Hooker, Lattie Moore, Will Penny, the Light Crust Doughboys, and H-Bomb Ferguson. Also among the Audio Lab albums was the first album appearance of a song that would become very famous years later. Country artist Bob Newman had written and recorded a song in July, 1952, called "Pfft! You Were Gone" [King 1131]. The song eventually made it to a skit in the premier program of a television series called Hee Haw almost 20 years later, and it was such a popular skit that it ran for years with different guest stars participating in the song.

King also distributed the Beltone label which had a big hit and album by Bobby Lewis titled "Tossin' and Turnin" in 1961.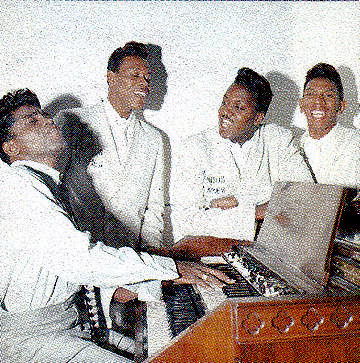 Ralph Bass served as head of A&R for King for many years. In early 1956, he received a demo from a young singer from Georgia named James Brown. The demo had been sent to both King Records and Chess Records of Chicago, and Bass was in a race with Leonard Chess to sign him. In a lucky break for King, a snowstorm prevented Leonard Chess from flying to Georgia, and Bass was able to sign Brown. He brought James Brown and His Famous Flames to Cincinnati on February 4, 1956, to record the song on the demo, "Please, Please, Please". Brown was performing the song, with Syd Nathan, Musical Director Gene Redd and Ralph Bass supervising, when halfway through the song, Syd Nathan jumped up. "What's that? What in hell are they doing? Stop the tape!" Ralph Bass told Syd that it was a good song, and to let them finish. Syd told Ralph, "It's a stupid song. It only has one word in it, 'please'". He did allow them to finish recording the song, but Nathan fired Ralph Bass and initially refused to release the record. Finally, Syd relented after several pleas by Brown and his manager. "Please, Please, Please" was released on March 3, 1956, but Nathan relegated it to the Federal subsidiary. It took off quickly, jumped on the R&B charts in early April, shot up to #5, and eventually sold over a million copies. Syd Nathan apologized to Ralph Bass and hired him back.


The above episode began the love/hate relationship between James Brown and Syd Nathan. James Brown continued to have occasional hits for Federal for the next few years, but his albums were never large sellers. He was on the road playing a different city every night. His stage show generated incredible audience reaction, and Brown wanted to record a live album that would capture the intensity of his performances. Syd Nathan was dead set against it, saying that nobody would buy an album containing songs that had already been released. James kept coming back to Nathan asking him to record a live album. They had many arguments, but finally Nathan said that Brown could record a live album if he (Brown) would pay for it. James Brown paid $5,700 to record his performance at the Apollo in New York City on October 24, 1962. The electrifying album The Apollo Theatre Presents the James Brown Show [King 826] became a smash hit, the most successful album King had ever had up to that point. Potential "told you so's" aside, the success of that album moved James Brown into the forefront of American rhythm and blues music, and into the mainstream of American pop music.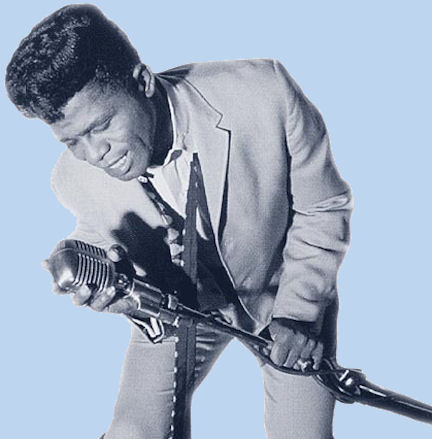 In 1963, James Brown signed a contract with Mercury's Smash Record subsidiary, claiming his contract with King only covered his vocal performances, and that he could produce other artists and do instrumental records for Smash. When Brown appeared on a Smash record doing a vocal, Nathan filed suit to keep Brown from recording on that label. The case wended its way though the courts, and eventually the ruling was in Syd Nathan's favor. James Brown then signed a new lucrative contract with King Records. Back at King in the summer of 1965, Brown recorded "Papa's Got a Brand New Bag." Nathan again hated the song, but released it, and it became Number 1 in the R&B charts and rose to Number 8 on the Hot 100.

By the mid 1960s, the massive success of James Brown and Syd Nathan's business savvy had built King Records into the sixth largest record company in the United States. But Nathan's health was failing, and on March 5, 1968, he died. In his autobiography, James Brown said of Syd Nathan, "We fought a lot, but it was like arguments between a stern father and a headstrong son. He was gruff on the outside but soft on the inside, and underneath it all, he believed in me almost before anybody else did. We squabbled over money and business and all kinds of things, but Syd Nathan gave this poor country boy from Georgia the vehicle to do everything he'd ever dreamed of doing."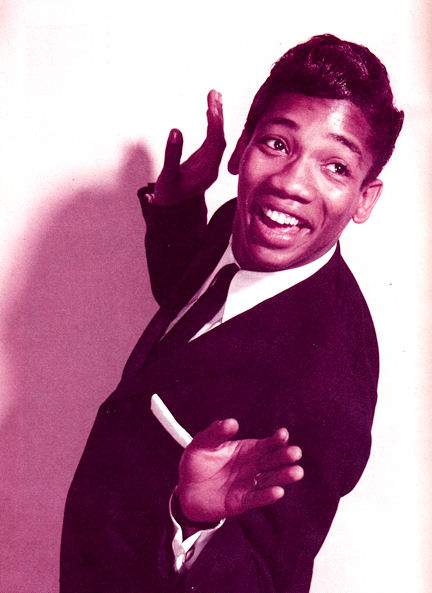 King Records was sold in October, 1968, to Starday Records. The Starday-King catalog was almost immediately sold to Lin Broadcasting in Nashville, who ran the company without changing much. In July, 1971, Lin sold James Brown's contract to Polydor, then sold the label to a company Lieber and Stoller had set up called Tennessee Recording and Publishing. From 1971 to 1974, not much happened at King except the designs of the labels changed. Very few albums were being released and even fewer hits emerged. In one move, the sale of James Brown's contract, the label went from a chart force to a shell of its former self.

In 1975, Tennessee Recording and Publishing, still running under the Starday-King name, sold the masters to another Nashville concern, GML, Inc., who operated the Gusto label. Gusto reissued much of the King catalog by the mid 1980s, and is still doing so today through licensing to other labels. TRP, meanwhile, kept the publishing rights to the whole Starday/King catalog, and quietly became rich. As one of the TRP executives noted, copyrights don't argue with you or demand new contracts — they just sit there and generate cash.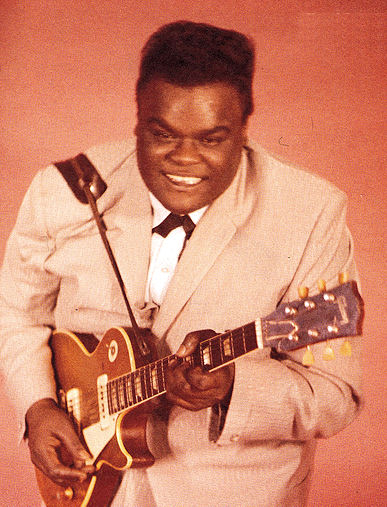 King entered into the album market early, releasing over 60 albums in the 10-inch format from 1952 into 1955. The initial King album numbering system is confusing. The first three numbers represent the list price of the album; for example King 295-1 had a list price of $2.95. The problem with this system was that when the list price changed, the album number changed. In the following discography, we've tried to list the initial number as released, although some of these albums had different numbers when the price changed. This system continued into the 12-inch 500 series, which had a 395 prefix (indicating a $3.95 list price). We believe that King 395-532 was the last album to have the price designation as part of the album number until, amazingly enough, TRP resurrected the practice in the mid 1970s.

When speaking of the chart success of King's albums, James Brown eventually WAS the label. By the late 1960s, Brown seemed to be putting out an album a month, often live performances, and almost all of them making the album charts. Because Brown recorded the same songs so many times, we have tried to indicate which version appeared on various albums. We have attempted to do this by assigning a "version number" chronologically as they were issued. Usually, version 1 is the same as appears on a single, but not always. Because some versions appeared only on 45s, or on Brown's Smash label albums, not every version number for a given song appears in the King album discography. We have also tried to list the playing time of the tracks on Brown's albums (as given on the records themselves), so collectors will have a better chance of identifying reissued versions on CD or other vinyl.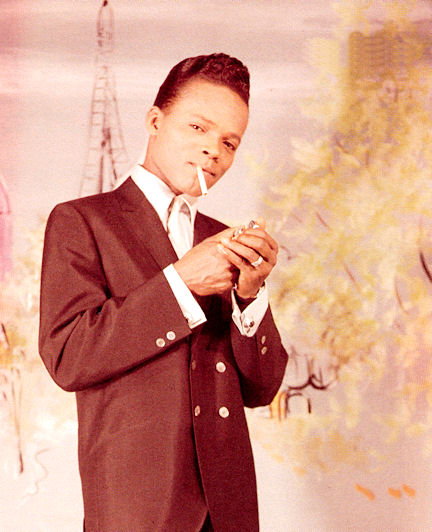 Because many of the King albums were pressed in such small quantities, King was able to make changes in the covers often. We have tried to document these changes where known, but we're sure that there were many that we didn't know about. We would appreciate additions and corrections in this area.

This discography was developed using our record collections, Schwann Catalogs from 1953 to 1980, a Phonolog from 1963, the American Record Label Directory and Dating Guide, 1940-1959 by Galen Gart, Sound of the City by Charlie Gillett, James Brown, the Godfather of Soul by James Brown with Bruce Tucker, and the Discography of King Records by Michael Ruppli (which was the source of artists and titles of unissued records).

We would appreciate any additions or corrections to this discography. Just send them to us via e-mail. Both Sides Now Publications is an information web page. We are not a catalog, nor can we provide the records listed below. We have no association with King Records, which is currently owned by Gusto. Should you want to contact Gusto, or should you be interested in acquiring albums listed in this discography (which are all out of print), we suggest you see our Frequently Asked Questions page and Follow the instructions found there. This story and discography are copyright 1998, 1999, 2012 by Mike Callahan.




Thanks to Fred Langner.
Photos are from The King R&B Box Set.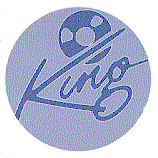 On to King Album Discography, Part 1 10" albums; 12" Classical Series





On to King Album Discography, Part 2 (1956-1958) 500-599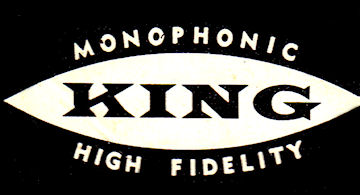 On to King Album Discography, Part 3 (1958-1960) 600-699





On to King Album Discography, Part 4 (1960-1962) 700-799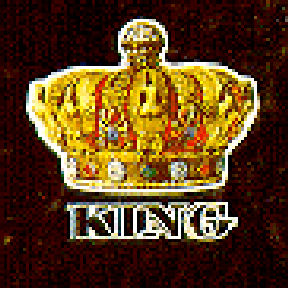 On to King Album Discography, Part 5 (1962-1964) 800-899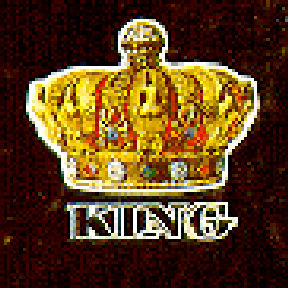 On to King Album Discography, Part 6 (1964-1966) 900-999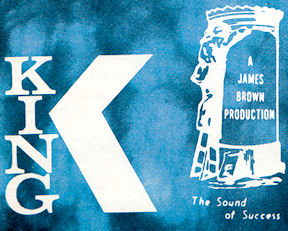 On to King Album Discography, Part 7 (1966-1970) 1000-1099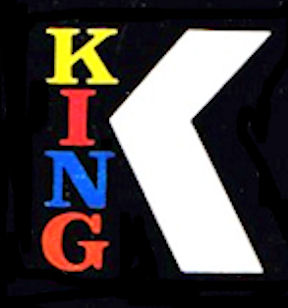 On to King Album Discography, Part 8 (1970-1973) 1100-1154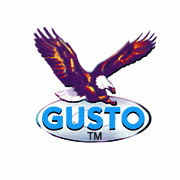 On to King Album Discography, Part 9 (1975-1982) Gusto Reissues





On to King Album Discography, Part 10 (1959-1964) Misc. Series: 2000 Int'l; 1600 Stereo; KC-1 Comedy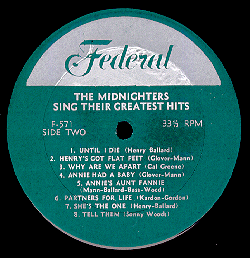 On to King Album Discography, Part 11 Related Albums





--------- Subsidiaries and Distributed Labels:





On to Audio Lab Album Discography (1959-1962)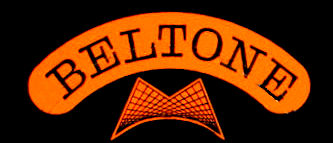 On to Beltone Album Discography (1961-1962)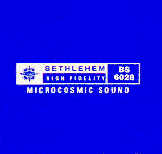 On to Bethlehem Album Discography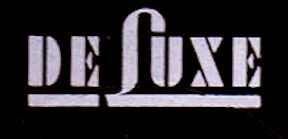 On to DeLuxe Album Discography (1953-1972)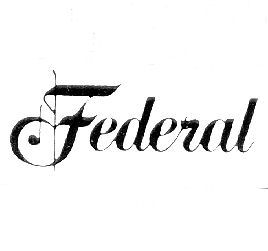 On to Federal Album Discography (1954-1971)





On to Festival Album Discography (1962)





On to Glory (Miami) EP Discography (1953)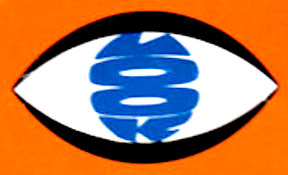 On to Look Album Discography (1969-1970)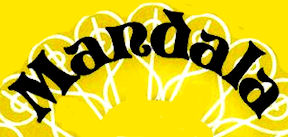 On to Mandala Album Discography (1972-1973)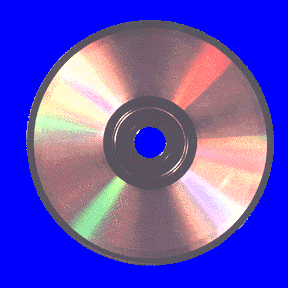 Back to the Discography Listings Page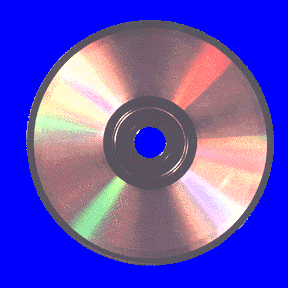 Back to the Both Sides Now Home Page