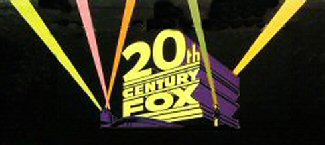 20th Century Fox Records
By Mike Callahan, David Edwards, and Patrice Eyries
Last update: February 7, 2006






The record division of 20th Century-Fox Film Corporation was at times known as 20th Fox, 20th Century Fox, or 20th Century Records. It was owned by the Film Corporation and began issuing records in 1958.

The 20th Century Fox Film Corporation was formed in 1935 through a merger of Darryl Zanuck's Twentieth Century Pictures and William Fox's Fox Studios, who produced the Movietone Newsreels. Zanuck took over running the new entity, and was a figure to be dealt with in the company until 1970. Fox Movietone had actually put out some 78s decades before the record label started, but these were not commercial singles.

The financial story of 20th Century Fox Films before the 1980s is not one of unending success, as several times between 1913, when William Fox started his company, and the 1980s the corporation was in dire financial straits (including 1935, when the merger with Zanuck took place). There were well noted financial crises in 1963 and 1970, also, and these had some effect on the record division. It was a fair statement, and one repeated over and over by artists, that the record side had less than stellar promotion for their product, probably due to the uneven money situation at the parent company. The story of the record side of the house is actually two stories, the first between 1958 and 1971, when they were known as 20th Fox Records then 20th Century Fox Records, and the second from 1972 to 1981, when they were known as 20th Century Records and then again 20th Century Fox Records.

1958-1971: 20th Fox Records/20th Century Fox Records: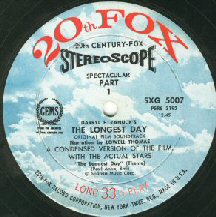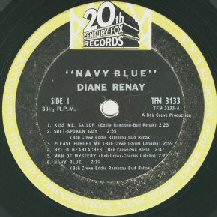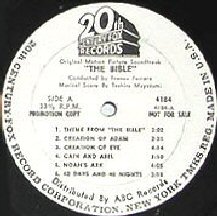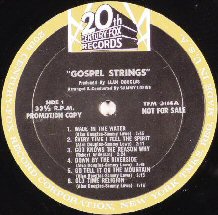 20th Century Fox Records started life as "20th Fox" for some unknown reason. Their label had a "blue sky with clouds" motif until 1963, when the label name changed to "20th Century Fox" along with a change in logo and label design to a black label with a gold band around the label edge. In this discography, we refer to the labels as the "blue sky" label and the "black label," respectively. Promotional labels corresponding to the "blue sky" label were a blank white background (no clouds, etc.) with "20th Fox" in large letters at the top. Promotional copies during the period when the black label was used were white with black print, with the same design as the black labels, or were black with "PROMOTION COPY NOT FOR SALE" overprinted on the normal label.

Although 20th Century Fox was hardly a "major" label in the sense that longtime players like Decca, Capitol, Columbia, RCA, or even relative newcomer Atlantic were, they were backed by a large corporation and should have been more successful than they turned out to be, especially in the 1960s. Warner Brothers Records started at the same time under somewhat similar circumstances, but by the 1980s there was no comparison: WB was a giant and 20th Century Fox Records was out of business.



It wasn't for lack of talent at 20th Fox, since in addition to having access to the movie soundtracks, 20th Fox/20th Century Fox before 1971 had at one time or another the following artists: Al Martino, Hugo Montenegro, Harry Simeone, Vince Martin, Rolf Harris, Frankie Sardo, Johnny Bond, Billie Jean Horton, Johnny Restivo, Kay Armen, Gogi Grant, Morty Jay, Larry Foster, Big Dee Irwin, Little Joe Cook, Gerry Granahan, Jim Lowe, the Impalas, Kitty Kallen, John Barry, Eddie Rabbitt(!), Diane Renay, Eddie Heywood, Dickie Goodman, Lena Horne, Eddie Rambeau, the Emotions, Betty Madigan, Frankie Ford, Don Cornell, Nelson Riddle, Johnny Desmond, Mary Wells, Jim Weatherly, Ron Goodwin, Sammy Turner, Nick Noble, the Cate Sisters, David & Jonathan, Johnny Dankworth, Hoyt Axton, Karl Hammel, Jr., and Andy Kim, all of whom at one time or another in their careers had chart hits. Very few of these, however, had chart hits for 20th Century Fox. Was it all chalked up to bad material? Weak production? Less than adequate promotion? All could probably take hits on this one.

Was it bad timing? It's almost mind-boggling to notice several Rolf Harris singles among the 20th Fox listings. For example, 20th Fox 207, from 1960, pairs "Tie Me Kangaroo Down" with "Nick Teen and Al K. Hall," both of which charted in 1963 (albeit re-recorded versions) for Epic Records.

Was it because they didn't have "record people" in the management? Maybe that could be part of it, but hiring Dickie Goodman to run the company in 1963 didn't seem to make much of a dent, either, chartwise. Actually, it doesn't take long to run down the top-50 chart hits - singles or LPs - that 20th Fox/20th Century Fox registered between 1958 and 1971. It's a short list.



On the singles side, the first hit of any kind for the company was "The Little Drummer Boy" [20th Fox 121], which reached #13 as a Christmas hit in 1958 and recharted periodically on the Christmas charts until 1970. In early 1964, Diane Renay reached #6 with "Navy Blue" [20th Century Fox 456], which graced the jukeboxes at naval bases around the world for decades thereafter. Renay followed up with "Kiss Me Sailor" [20th Century Fox 477], which made #29 that spring. And finally, Mary Wells reached #34 with "Use Your Head" [20th Century Fox 555] in early 1965. That's it. Four top-50 singles in 13 years out of over 700 singles released.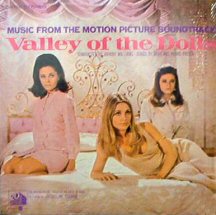 The albums fared a little better, but not much. Harry Simeone's perennial Christmas seller Sing We Now of Christmas [FOX 3002] retitled as The Little Drummer Boy [TCM 3100/TCS 4100] made it to #1 in 1963, and charted various other years every time Christmas rolled around. Four soundtrack albums made the top 50 over the years: Cleopatra [FXG/SXG 5008] made #2 in 1963, Zorba the Greek [TCM 3167/TCS 4167] made #26 in 1965, The Valley of the Dolls [TCM 3196/TCS 4196], with Dionne Warwick's huge hit, made #11 in 1968, and Hello Dolly [DTCS 5103], which was essentially a Barbra Streisand album, edged into the top 50 at #49 in late 1969.



The only other top-50 album was the documentary John Fitzgerald Kennedy: The Presidential Years [TCM 3127], which was put together hastily after the President's assassination and reached #8. This brings up a certain interesting side of the record business: putting out albums ("celebrating the life of the person!") upon the death of a celebrity. 20th Century Fox was in both the movie business and the newsreel business, so when a celebrity died, they usually had a wealth of material on them. The untimely deaths of Marilyn Monroe in 1962, John Kennedy in 1963, and the Reverend Martin Luther King, Jr. In 1968 all prompted memorial albums from 20th Century Fox. Whether the buying public viewed these with gratitude (all of them sold reasonably well) or were a bit more cynical about the motives behind these releases, is unknown.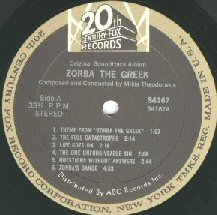 So in reviewing the album successes, we have four soundtracks, one documentary, and one Christmas record as top-50 success from 1958 to 1971. Six albums out of roughly 200 issued over that period. That list speaks for itself.

By 1966, Fox realized that they could not continue distributing their own product and stay in business, so the struck a deal with ABC Records for distribution. Record jackets added a small ABC logo under the 20th Century Fox logo, and labels added the words "Distributed by ABC Records, Inc." near the bottom.

It is little wonder that starting about 1967, the non-soundtrack-related singles and albums dwindled to a trickle. By 1970, with the parent 20th Century Fox in financial trouble (that eventually led to discontent that resulted in the ouster of Darryl Zanuck), the new output of the record company dropped to exactly zero. It wouldn't be until 1972 that 20th Century Fox Records was revived, with a new name, a new label, a new boss, and a new cast of artists. It would be truly a new and different record company.

1970-1972: Inactivity:

Between 1970 and 1972, not much happened at all at 20th Century Fox Records. Albums that had been selling were supplied to distributers, but no new product was forthcoming.

1972-1981: 20th Century Records/20th Century Fox Records: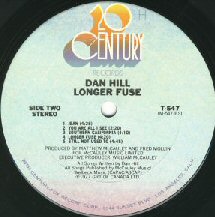 When 20th Century Fox decided to re-activate their record label in 1972, they decided the company needed a make-over. If nothing else, its image needed a make-over. So they changed the name to 20th Century Records and designed a smart new blue label with a new logo. They hired Russ Regan, a veteran "record man" away from his job as President of Uni Records, to head the new label, a move that increased their credibility in the business by a few orders of magnitude. Promotion seemed better, too, as the first two singles issued by the new incarnation both charted, including Brighter Shade of Darkness' "Love Jones" [20th Century 2002], which made #16.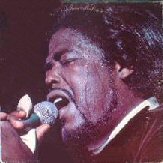 One of the real hidden coups that Russ Regan brought with him from Uni was a little-known producer named Barry White. White had been working with a female trio called Love Unlimited as their manager and producer. After coaching them since 1969, they were finally ready to recordin the early 1970s, and by 1972, had their first hit. Their version of "Walkin' in the Rain with the One You Love" [Uni 55319], with White's voice on the telephone at the end, made a very impressive #14 on the charts. When Regan went to 20th Century, White followed, bringing Love Unlimited with him (he later married Glodean James, one of the members of Love Unlimited). White put together an orchestra to back the girls and called it the Love Unlimited Orchestra (which at one time included a teenaged Kenny G). Regan also pushed White to record as a solo artist himself, something that White had not really planned, but White began writing romantic songs for his own deep voice.


As it turned out, each of Barry White's endeavors proved quite successful. Love Unlimited had three more chart hits by the end of 1974, and the Love Unlimited Orchestra hit #1 with "Love's Theme" [20th Century 2069] in early 1974. But it was Barry's solo work that really hit the jackpot. Between 1973 and 1978, when he left the label, he racked up 13 chart sides, including a #1 with "Can't Get Enough of Your Love, Babe" [20th Century 2120], a #2 with "You're My First, My Last, My Everything" [20th Century 2133], a #3 with "I'm Gonna Love You Just a Little More Baby" [20th Century 2018], a #4 with "It's Ecstacy When You Lay Down With Me" [20th Century 2350], a #7 with "Never, Never Gonna Give Ya Up" [20th Century 2058], and a #8 with "What Am I Gonna Do with You" [20th Century 2177].

Barry White's singles success, along with his production for other artists on the label, established him as the mainstay of the label, not to mention that his success attracted other artists to the label. White's solo work was also successful on album. He had ten albums on the charts between 1973 and 1978, including Can't Get Enough [20th Century 444], which made #1. Of the ten, four were RIAA certified gold records and three went platinum. Altogether, Barry White alone in six years was far more successful than the entire earlier incarnation of the label, including all the artists, in the 13 years they existed!

Even so, Barry White's success was not all the success that 20th Century Records enjoyed this time around. Their tenth single, "The Morning After" by Maureen McGovern [20th Century 2010], a movie theme from The Poseidon Adventure, reached #1 in the summer of 1973, followed by the teeny- bopper heart throbs, the DeFranco Family, making #3 in the fall of 1973 with "Heartbeat-It's a Lovebeat" [20th Century 2030]. Canadian singer Dan Hill reached #3 in 1977 with "Sometimes When We Touch" [20th Century 2355], along with several other top-20 hits by a number of different artists.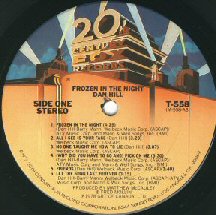 The beginning of the end for 20th Century Records was when Russ Regan left to form his own Millennium label in 1976. Barry White opined later that the record company seemed to forget about him as far as promotion after Regan left, and by 1978 when his contract ran out, White took his own Unlimited Gold label to CBS. About the time that Regan left, the label name reverted to "20th Century Fox Records," with a new label design featuring the movie company logo.

In the late 1970s, 20th Century Fox picked up Carl Davis' Chi-Sound label for distribution (it had been distributed by UA), and gave it a label that looked a lot like the new 20th Century Fox "movie logo label." Chi-Sound provided a number of hits through its artists which included Gene Chandler and the Chi-Lites.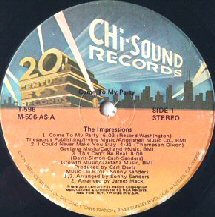 By 1978-1979, Fox and Chi-Sound were cranking out 12-inch singles for the disco craze and it looked like everything was going to be great forever. But in 1980, the disco music dominance of the late 1970s charts had burned out many of the record buyers, and they stopped buying records like they once did. This was true not only of disco records, but records of all genres, as the whole industry slipped into a major slump. Although 20th Century Fox Records limped along until 1981, they eventually ran out of resources and ideas, and Fox sold the record label to PolyGram in early 1982. PolyGram, a European conglomerate that was buying up US record labels as fast as they could make deals, immediately shut down the label, and transferred all the artists' contracts and reissues under the Casablanca imprint. Casablanca was another of their acquisitions of about the same time. For the next few years, mainly the Barry White back issue catalog was all that was left of 20th Century Fox Records, and that was switched over to Casablanca.

We would appreciate any additions or corrections to this discography. Just send them to us via e-mail. Both Sides Now Publications is an information web page. We are not a catalog, nor can we provide the records listed below. We have no association with 20th Century Fox Records. Should you be interested in acquiring albums listed in this discography (all of which are out of print), we suggest you see our Frequently Asked Questions page and follow the instructions found there. This story and discography are copyright 2006 by Mike Callahan.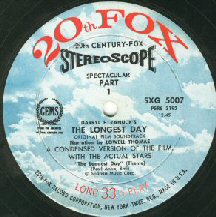 On to the 20th Century Fox Album Discography, Part 1 20th Fox FOX/SFX 3000 Main Series (1958-1963)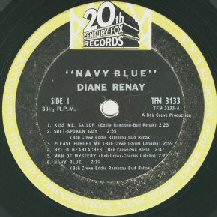 On to the 20th Century Fox Album Discography, Part 2 TCM 3100/TCS 4100 Main Series (1963-1970)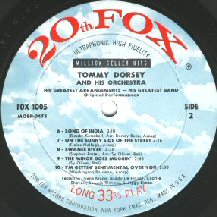 On to the 20th Century Fox Album Discography, Part 3 Miscellaneous Series: TCF-100, FOX1000, SFX2000, FOX/SFX4000, FOX5000, FXG/SXG5000, TCM/TCS5100, DTCS5100, Promos, CDs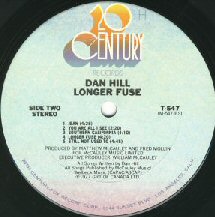 On to the 20th Century Fox Album Discography, Part 4 20th Century T 400 to T 499 (1972-1975)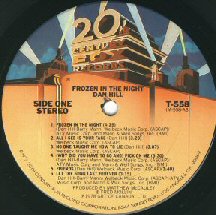 On to the 20th Century Fox Album Discography, Part 5 20th Century/20th Century Fox T 500 to T 599 (1975-1980)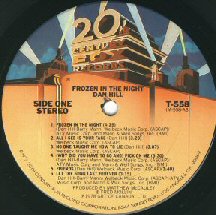 On to the 20th Century Fox Album Discography, Part 6 20th Century Fox T 600 to T 639 (1979-1981)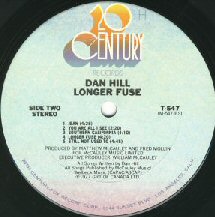 On to the 20th Century Fox Album Discography, Part 7 Miscellaneous Series: T700, T900, T1000, T1100, ST-100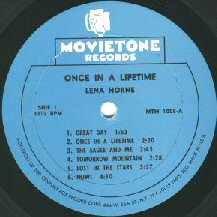 On to the Movietone Album Discography 20th Century Fox budget subsidiary





Distributed by Twentieth Century Fox: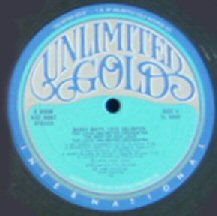 On to the Unlimited Gold Album Discography Barry White's label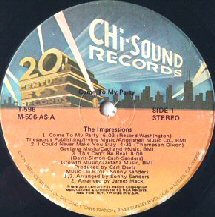 On to the Chi-Sound Album Discography Carl Davis' label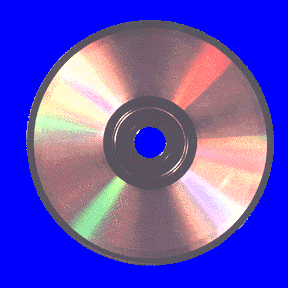 Back to the Discography Listings Page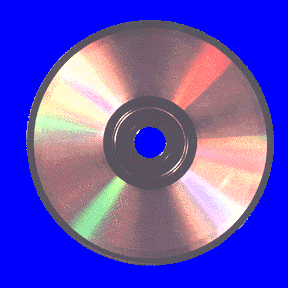 Back to the Both Sides Now Home Page