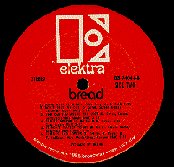 Elektra Album Discography, Part 3
EKL-4000/EKS-74000 Series (1966-1971)
By David Edwards, Patrice Eyries, and Mike Callahan
Last update: December 27, 2005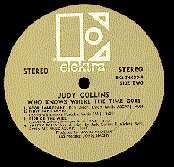 The first labels in this series were the same as the 100/7100 series tan/gold/silver-grey labels covered in part 2.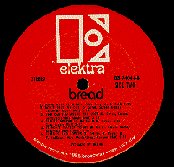 In the late summer of 1969, the Elektra label changed color to red with white print, but still used the same design as previously. The red label with the large "E" logo lasted until about late summer, 1970.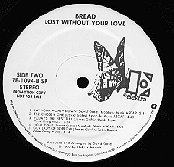 Around September, 1970, the label changed design altogether, to a multicolor label with a butterfly design. The butterfly was to the right of the center hole, apparently landing on the same "E" logo as was used previously. Promotional copies used the same design, but were white with black print.


We would appreciate any additions or corrections to this discography. Just send them to us via e-mail. Both Sides Now Publications is an information web page. We are not a catalog, nor can we provide the records listed below. We have no association with Elektra Records. Should you be interested in acquiring albums listed in this discography (which are all out of print), we suggest you see our Frequently Asked Questions page and follow the instructions found there. This story and discography are copyright 2000 by Mike Callahan.



ELEKTRA ALBUM DISCOGRAPHY, PART 3

Number - Title - Artist [Release Date] (Chart) Contents

EKL 4001/EKS 74001 - Love - Love [1966] (5-66, #57) First album of well-known L.A. psychedelic band led by singer-songwriter-guitarist Arthur Lee and including Bryan MacLean. My Little Red Book/Can't Explain/A Message To Pretty/My Flash On You/Softly To Me/No Matter What You Do/Emotions//You I'll Be Following/Gazing/Hey Joe/Signed D.C./Colored Balls Falling/Mushroom Clouds/And More

EKL 4002/EKS 74002 - What's Shakin' - Various Artists [1966] First recordings of the Lovin' Spoonful. Good Time Music - Lovin' Spoonful/Almost Grown - Lovin' Spoonful/Spoonful - Paul Butterfield Blues Band/Off The Wall - Paul Butterfield Blues Band/Can't Keep From Crying Sometimes - Al Kooper/I Want To Know - Eric Clapton And The Powerhouse/Cross Roads - Eric Clapton And The Powerhouse//Lovin' Cup - Paul Butterfield Blues Band/Good Morning Little Schoolgirl - Paul Butterfield Blues Band/Steppin' Out - Eric Clapton and The Powerhouse/I'm In Love Again - Tom Rush/Don't Bank On It Baby - Lovin' Spoonful/Searchin' - Lovin' Spoonful/One More Mile - Paul Butterfield Blues Band

EKL 4003/EKS 74003 - David Blue - David Blue [1966] David Blue also recorded as David Cohen.

EKL 4004/EKS 74004 - Tim Buckley - Tim Buckley [1966] Reissued as Elektra 7E-4004 in stereo only. I Can't See You/Wings/Song Of The Magician/Strange Street Affair Under Blue/Valentine Melody/Aren't You The Girl/Song Slowly Song/It Happens Every Time/Song For Jainie/Grief In My Soul/She Is/Understand Your Man

EKL 4005/EKS 74005 - Da Capo - Love [1967] (2-67, #80) Stephanie Knows Who/Orange Skies/Que Vida!/Seven And Seven Is/The Castle/She Comes In Colors//Revelation

EKL 4006/EKS 74006 - Beatle Country - Charles River Valley Boys [1966] I've Just Seen A Face/Baby's In Black/I Feel Fine/Yellow Submarine/Ticket To Ride/And Your Bird Can Sing//What Goes On/Norwegian Wood/Paperback Writer/She's A Woman/I Saw Her Standing There/Help!

EKL 4007/EKS 74007 - The Doors - Doors [1967] (3-67, #2) Break On Through (To The Other Side)/Soul Kitchen/The Crystal Ship/Twentieth Century Fox/Alabama Song (Whisky Bar)/Light My Fire//Back Door Man/I Looked At You/End Of The Night/Take It As It Comes/The End

EKL 4008/EKS 74008 - Sea Drift - Dusk 'Til Dawn Orchestra conducted by Mort Garson [1967] Sea Drift/Sand Castles/The Lonely Surfer/The Sea Of Love/Sea Cricket/Big Sur/Mediterranée/Our Secret Cove/Underwater Fantasy/Tropica/The Pink Seagull/Across The Sea And Far Away

EKL 4009/EKS 74009 - The Zodiac Cosmic Sounds - Mort Garson [1967] Composed. arranged and conducted by Mort Garson, words by Jacques Wilson. The voice on this album is Cyrus Faryar and the electronic instruments are played by Paul Beaver. Aries (The Fire-Fighter)/Taurus (The Voluptuary)/Gemini (The Cool Eye)/Cancer (The Moon Child)/Leo (The Lord of Lights)/Virgo (The Perpetual Perfectionist)//Libra (The Flower Child)/Scorpio (The Passionate Hero)/Sagittarius (The Versatile Daredevil)/Capricorn (The Uncapricious Climber)/Aquarius (The Lover of Life)/Pisces (The Peace Piper)

EKL 4010/EKS 74010 - The 5000 Spirits or the Layers of the Onion - Incredible String Band [1967] UK release on EUK 257. Chinese White/No Sleep Blues/Painting Box/The Eyes Of Fate/Little Cloud/The Mad Hatter's Song//Blues For The Muse/The Hedgehog's Song/The First Girl I Loved/You Know What You Could Be/My Name Is Death/Gently Tender/Way Back In The 1960's

EKL 4011/EKS 74011 - Clear Light - Clear Light [1967] (11-67, #126) Psychedelic band that included Cliff De Young (later an actor), Douglas Lubahn (later with Dreams, Riff Raff, also a session bass player/songwriter who played notably on three Doors albums), Dallas Taylor (drummer with Crosby, Stills, Nash & Young) and Ralph Schuckett (a very successfull studio musician/arranger and a keyboard player with Todd Rundgren's Utopia). We got a note from their manager, Bud Mathis: There was a 60s folk-rock band called Clear Light which I took to Billy James in the mid- 60s when he ran the Elektra west-coast office, located in the tall skinny skyscraper on the southeast corner of Sunset and Vine in Hollywood. I had discovered the band down in Hermosa Beach. They were then known as the Garnerfield Sanitarium. I took a song to them, "Black Roses", written by a kid from Europe, Wolfgang Dios. I had signed the song to my publishing company, Little Giant Music Publishing Co. The band liked the song and I liked their arrangement and performance of it, so I agreed to pay for studio time, and co- wrote another song, entitled "Me," with a bass-player I had living in the basement of an apartment building I managed at the time in Hollywood. The band liked the second song, too - and the bass player - so I agreed to record them on two songs. This was done at ElectroVox on Melrose Boulevard in Hollywood. When I took my demo to Billy James, he liked it and sent it to the New York office. Jac Holtzman liked it and I made a deal for the group and myself. Elektra assigned Paul Rothschild to produce the first album and "Black Roses" was the single [Elektra 45622]. It was quickly on the charts and climbing with a bullet [Note from BSN: This is not verifiable, since the single did not chart on Billboard's pop charts at all. The album did chart.] when, due to some major differences of opinion between the group and Elektra - and the wild lifestyle of the group - Holtzman abruptly stopped promotion of the group and dropped them from the label. Black Roses/Sand/A Child's Smile/The Street Singer/The Ballad Of Freddie And Larry/With All In Mind//Mr Blue/Think Again/They Who Have Nothing/How Many Days Have Passed/Night Sounds Loud

EKL 4012/EKS 74012 - Wildflowers - Judy Collins [1968] (1-68, #5) (Mastering date 1-17-68.) All arrangements but one were by Joshua Rifkin. Michael from Mountains/Since You Asked/Sisters of Mercy/Priests/A Ballata of Francesco Landini//Both Sides Now/La Chanson Des Vieux Amants (The Song Of Old Lovers)/Sky Fell/Albatross/Hey, That's No Way to Say Goodbye

EKL 4013/EKS 74013 - Forever Changes - Love [1967] (1-68, #154) Alone Again Or/A House is Not a Motel/Andmoreagain/The Daily Planet/Old Man!/The Red Telephone//Maybe The People Would Be The Times Or Between Clark And Hilldale/Live And Let Live/The Good Humor Man He Sees Everything Like This/Bummer In The Summer/You Set the Scene

EKL 4014/EKS 74014 - Strange Days - Doors [1967] (11-67, #3) Strange Days/You're Lost Little Girl/Love Me Two Times/Unhappy Girl/Horse Latitudes/Moonlight Drive//People Are Strange/My Eyes Have Seen You/I Can't See Your Face In My Mind/When The Music's Over

EKL 4015/EKS 74015 - The Resurrection of Pigboy Crabshaw - Paul Butterfield Blues Band [1967] (1-68, #52) Last album with Elvin Bishop. One More Heartache/Driftin' And Driftin' (Driftin' Blues)/I Pity The Fool/Born Under A Bad Sign//Run Out Of Time/Double Trouble/Drivin' Wheel/Droppin' Out/Tollin' Bells

EKS 74016 - Earth Opera - Earth Opera [1968] Issued in stereo only. Band included Peter Rowan (later of the Rowan Brothers) and David Grisman, well-known mandolin session player. The Red Sox Are Winning/As It Is Before/Dreamless/To Care At All/Home Of The Brave//The Child Bride/Close Your Eyes And Shut The Door/Time And Again/When You Were Full Of Wonder/Death By Fire

EKS 74017 - Steve Noonan - Steve Noonan [1968] Issued in stereo only. Leaning Back/Tide of Love/She's a Flying Thing/Back Alley Dream Street Song/All Your Flowers/Tumble Down/Street Singer/Painter/Shadow Dream Song/Buy For Me the Rain/Trusting Is a Harder Thing

EKL 4018/EKS 74018 - The Circle Game - Tom Rush [1968] (4-68, #68) Tin Angel/Something In The Way She Moves/Urge For Going/Sunshine, Sunshine/The Glory Of Love//Shadow Dream Song/The Circle Game/So Long/Rockport Sunday/No Regrets

EKL 4019/EKS 74019 - Morning Again - Tom Paxton [1968] Jennifer's Rabbit/Mr Blue/Victoria Dines Alone/The Hooker/So Much For Winning/Talking Vietnam Pot Luck Blues/Clarissa Jones/Morning Again/A Thousand Years/Now That I've Taken My Life

EKS 74020 - Ars Nova - Ars Nova [1968] Issued in stereo only. Pavan For My Lady/General Clover Ends a War/Entracte: Le Messe Notre Dame/And How Am I To Know/Entracte: Dancer/Album In Your Mind/Zarathustra//Fields of People/Entracte: Vita De L'Alma Mia/Automatic Love/Entracte: A Thought/I Wrapped Her in Ribbons (After Ibiza)/Entracte: Ada Wulff November 12, 1956/Song to the City/Entracte: Aquel Caballero/March of the Mad Duke's Circus

EKL 4021/EKS 74021 - The Hangman's Beautiful Daughter - Incredible String Band [1968] (7-68, #161) UK release on EUK 258.Koeeoaddi There/Monotaur's Song/Witches Hat/Very Cellular Song//Mercy I Cry City/Waltz of the New Moon/Water Song/3 Is a Green Crown/Swift As the Wind/Nightfall

EKS 74022 - David Ackles - David Ackles [1968] Issued in stereo only. The Road To Cairo/When Love Is Gone/Sonny Comes Home/Blue Ribbons/What A Happy Day//Down River/Laissez Faire/Lotus Man/His Name Is Andrew/Be My Friend

EKL 4023/EKS 74023 - Eclection - Eclection [1968] In Her Mind/Nevertheless/Violet Dew/Will Tomorrow Be the Same/Still I Can See In the Early Days//Another Time Another Place/Morning of Yesterday/Betty Brown/St. Georg and the Dragon (Up The Night)/Confusion

EKL 4024/EKS 74024 - Waiting for the Sun - Doors [1968] (8-68, #1) Hello, I Love You/Love Street/Not To Touch The Earth/Summer's Almost Gone/Wintertime Love/The Unknown Soldier//Spanish Caravan/My Wild Love/We Could Be So Good Together/Yes, The River Knows/Five to One

EKL 4025/EKS 74025 - In My Own Dream - Butterfield Blues Band [1968] (8-68, #79) Last Hope's Gone/Mine To Love/Get Yourself Together/Just To Be With You//Morning Blues/Drunk Again/In My Own Dream

EKS 74026 - The Moray Eels Eat the Holy Modal Rounders - Holy Modal Rounders [1968] Issued in stereo only. Bird Song/One Will Do For Now/Take-Off Artist Song/Werewolf/Interlude/Dame Fortune/Mobile Line/The Duji Song/My Mind Capsized/The S T P Song/Interlude Two/Half A Mind/The Pledge

EKS 74027 - In My Life - Judy Collins [1967] (1-67, #46) Issued in stereo only. Reissue of EKS 7320. Tom Thumb's Blues/Hard Lovin' Loser/Pirate Jenny/Suzanne/La Colombe//Marat-Sade/I Think It's Going to Rain Today/Sunny Goodge Street/Liverpool Lullaby/Dress Rehearsal Rag/In My Life

EKS 74028 - Goodbye and Hello - Tim Buckley [1967] (11-67, #171) Issued in stereo only. Reissue of EKS 7318. Some UK copies did not have the gatefold sleeve with lyrics. No Man Can Find The War/Carnival Song/Pleasant Street/Hallucinations/I Never Asked To Be Your Mountain//Once I Was/Phantasmagoria In Two/Knight-Errant/Goodbye And Hello/Morning Glory

EKS 74029 - The Marble Index - Nico [1968] Issued in stereo only. Prelude/Lawns Of Dawns/No One Is There/Ari's Song/Facing The Wind/Julius Caesar (Momento Hodié)/Frozen Warnings/Evening Of Light

EKS 74030 - Rhinoceros - Rhinoceros [1969] (12-68, #116) Issued in stereo only. Band included Danny Weiss (former guitar player with Iron Butterfly), Billy Mindi (formerly drummer with the Mothers of Invention) and Michael Fonfara (later with Tycoon and also a keyboard player with Lou Reed). When You Say You're Sorry/Same Old Way/Apricot Brandy/That Time Of The Year/You're My Girl (I Don't Want to Discuss it)//I Need Love/I've Been There/Belbuekus/Along Comes Tomorrow/I Will Serenade You

EKS 74031 - Early Morning Blues and Greens - Diane Hildebrand [1969] Issued in stereo only. Jan's Blues/Thumbin'/From Rea Who Died Last Summer/There's A Coming Together/And It Was Good/Gideon//Early Morning Blues And Greens/The Reincarnation Of Emmalina Stearns/You Wonder Why You're Lonely/Come Looking For Me/Given Time

EKL 4032/EKS 74032 - Have a Marijuana - David Peel & Lower East Side [1968] (5-69, #186) Mother Where Is My Father?/I Like Marijuana/Here Comes A Cop/I've Got Some Grass/Happy Mother's Day/Up Against The Wall//I Do My Bawling In The Bathroom/The Alphabet Song/Show Me The Way To Get Stoned/We Love You

EKL 4033/EKS 74033 - Who Knows Where the Time Goes - Judy Collins [1969] (12-68, #29) (Mastering date 11-2-68.) Hello, Hooray/Story Of Isaac/My Father/Someday Soon/Who Knows Where The Time Goes//Poor Immigrant/First Boy I Loved/Bird On The Wire/Pretty Polly

EKS 74034 - Transformer - David Stoughton [1968] Issued in stereo only. Sun Comes Up/Summer Had No Breeze/Anecodote of Horatio and Julie/Saving For a Rainy Day/Evening Song/I Don't Know If It's You

EKS 74035 - Wheatstraw Suite - Dillards [1968] Issued in stereo only. I'll Fly Away/Nobody Knows/Hey Boys/Biggest Whatever/Listen To The Sound/Little Pete/Reason To Believe//Single Saddle/I've Just Seen A Face/Lemon Chimes/Don't You Cry/Durding The Strings/She Sang Hymns Out Of Tune

EKL 4036/EKS 74036 - Wee Tam - Incredible String Band [1968] (3-69, #174) Wee Tam and The Big Huge were also available as a double with the number EKS 74036/7. Job's Tears/Puppies/Beyond The Sea/Yellow Snake/Log Cabin Home In The Sky//You Get Brighter/Half-Remarkable Question/Air/Ducks On A Pond

EKS 74037 - The Big Huge - Incredible String Band [1968] (3-69, #180) Issued in stereo only. Maya/Greatest Friend/Son Of Noah's Brother/Lordly Nightshade/Mountain Of God//Cousin Caterpillar/Iron Stone/Douglas Traherne Harding/Circle Is Unbroken

EKS 74038 - Great American Eagle Tragedy - Earth Opera [1969] (3-69, #181) Issued in stereo only. Home To You/Mad Lydia's Waltz/Alfie Finney/Sanctuary From The Law/All Winter Long//The Great American Eagle Tragedy/Roast Beef Love/Its Love

EKS 74039 - Accept No Substitute (The Original Delaney and Bonnie) - Delaney & Bonnie & Friends [1969] (7-69, #175) Issued in stereo only. Get Ourselves Together/Someday/The Ghetto/When The Battle Is Over/Dirty Old Man//Love Me A Little Bit Longer/I Can't Take It Much Longer/Do Right Woman - Do Right Man/Soldiers Of The Cross/The Gift Of Love

EKS 74040 - Glad I'm in the Band - Lonnie Mack [1969] Issued in stereo only. Why/Save Your Money/Old House/Too Much Trouble/In The Band/Let Them Talk//Memphis/Sweat And Tears/Roberta/Stay Away From My Baby/She Don't Come Here Anymore

EKS 74041 - Running, Jumping, Standing Still - "Spider" John Koerner & Willie Murphy [1967] Issued in stereo only. Red Palace/I Ain't Blue/Bill And Annie/Old Brown Dog/Running, Jumping, Standing Still/Sidestep/Magazine Lady/Friends And Lovers/Sometimes I Can't Help Myself/Good Night

EKS 74042 - Kick Out the Jams - MC5 [1969] (3-69, #30) Issued in stereo only. Detroit hard-rock quintet (name short for the "Motor City 5") including singer Rob Tyner, guitarists Wayne Kramer and Fred "Sonic" Smith (later married to Patti Smith), drummer Dennis Thompson and bassist Michael Davis, recorded live at Russ Gibb's Grande Ballroom, Detroit, Oct. 30-31/1968. This album was a point of contention during a national debate on decency in lyrics on records. Original intro to "Kick Out the Jams" has the unedited tape from the live show where it starts, "kick out the jams, m--f--ers," which was subsequently edited to "Kick out the jams, brothers and sisters" on later pressings. Original pressings have a gatefold cover with liner notes; later pressings have either a gatefold cover without liner notes, or a single pocket cover. Ramblin' Rose/Kick Out The Jams/Come Together/Rocket Reducer No 62 (Rama Lama Fa Fa Fa)//Borderline/Motor City Is Burning/I Want You Right Now/Starship

EKS 74043 - The Things I Notice Now - Tom Paxton [1969] (8-69, #155) Issued in stereo only. Bishop Cody's Last Request/Wish I Had A Troubadour/About The Children/I Give You The Morning/The Things I Notice Now//The Iron Man/All Night Long

EKS 74044 - Bread - Bread [1969] (10-69, #127) Issued in stereo only. First album by a very successful L.A. group that included singer-songwriter David Gates. The version of "It Don't Matter To Me" on this album is an early acoustic version, not the later hit, which was a different recording "sweetened" with strings and such. Dismal Day/London Bridge/Could I/Look At Me/The Last Time/Any Way You Want Me//Move Over/Don't Shut Me Out/You Can't Measure The Cost/Family Doctor/It Don't Matter To Me/Friends And Lovers

EKS 74045 - Happy Sad - Tim Buckley [1968] (4-69, #81) Issued in stereo only. Strange Feelin'/Buzzin' Fly/Love From Room 109 At The Islander (On Pacific Coast Highway)//Dream Letter/Gypsy Woman/Sing A Song For You

EKS 74046

EKS 74047 - The Best of Lord Buckley - Lord Buckley [1968] Issued in stereo only. Originally released on Vaya Records 1951 on two albums, also released as Crestview CRV 801 in 1963. The Nazz/Gettysburg Address/The Hip Gahn/Jonah And The Whale/Marc Antony's Funeral Oration/Nero

EKS 74048 - Bamboo - Bamboo [1968] Issued in stereo only. Band includes Dave Ray, drummer Sandy Konikoff (later with Delaney & Bonnie) and well-known pedal steel guitar player Orville "Red" Rhodes. Girl Of The Seasons/Treehouse/Blak Bari Chari Blooz/The Virgin Albatross/That's My Life/August Man//The Odyssey Of Thaddeus Baxter/30 Seconds To Nashville/Anything But Love/Sok Mi Toot Tru Love/Lonely Homes/Keep What Makes You Feel Nice

EKS 74049 - Four Sail - Love [1969] (9-69, #102) Issued in stereo only. August/Your Friend And Mine - Neil's Song/I'm With You/Good Times/Singing Cowboy//Dream/Robert Montgomery/Nothing/Talking In My Sleep/Always See Your Face

EKS 74050 - Whatever's Right - Lonnie Mack [1969] Issued in stereo only. Untouched By Human Love/I Found A Love/Share Your Love With Me/Teardrops On Your Letter/Baby What You Want Me To Do//Mt Healthy Blues/What Kind Of World Is This/My Babe/Things Have Gone To Pieces/Gotta Be An Answer

EKS 74051 - The Stooges - Stooges [1969] (8-69, #106) Issued in stereo only. Detroit hard-rock group featuring Iggy Pop who is credited as Iggy Stooge, produced by John Cale (of Velvet Underground fame). 1969/I Wanna Be Your Dog/We Will Fall//No Fun/Real Cool Time/Ann/Not Right/Little Doll

EKS 74052 - Matthew, Mark, Luke and John - Methuselah [1969] Issued in stereo only. This British band later changed their name to Amazing Blondel. Matthew/Mark/Luke/John/High in the Tower/Methuselah/My Poor Mary/Fireball/Woman/Fairy tale/Frere Jacques

EKS 74053 - Keep on Moving - Butterfield Blues Band [1969] (11-69, #102) Issued in stereo only. Love March/No Amount Of Loving/Morning Sunrise/Losing Hand/Walking By Myself/Except You//Love Disease/Where Did My Baby Go/All In A Day/So Far So Good/Buddy's Advice/Keep On Moving

EKS 74054 - Copperfields - Dillards [1970] Issued in stereo only. Rainmaker/In Our Time/Old Man/Touch Her/Woman Turn Around/Yesterday/Brother John//Copperfields/West Montana Hanna/Close the Door Lightly/Pictures/Ebo Walker/Sundown

EKS 74055 - Recollections - Judy Collins [1969] (9-69, #29) Issued in stereo only. Pack Up Your Sorrows/Tomorrow Is A Long Time/Early Morning Rain/Anathea/Turn! Turn! Turn! (To Everything There Is A Season)/Daddy You've Been On My Mind//Mr. Tambourine Man/Winter Sky/The Last Thing On My Mind/The Bells Of Rhymney/Farewell

EKS 74056 - Satin Chickens - Rhinoceros [1969] (9-69, #105) Issued in stereo only. Satin Doll/Monkee Man/Find My Hand/Top of the Ladder/Sugar Foot Rag/Don't Come Crying//Chicken/It's the Same Thing/In a Little Room/Funk Butt/Back

EKS 74057 - Changing Horses - Incredible String Band [1969] (12-69, #166) Issued in stereo only. Big Ted/White Bird/Dust Be Diamonds//Sleepers, Awake!/Mr. And Mrs./Creation

EKS 74058 - Love Revisited - Love [1970] Issued in stereo only. My Little Red Book/Softly To Me/Hey Joe/Signed D C/7 and 7 Is/Orange Skies/Your Mind And We Belong Together/She Comes In Colors//Alone Again Or/And More Again/Your Friend And Mine (Neil's Song)/You Set The Scene/Good Times

EKS 74059 - Partyin' - Wild Thing [1970] Issued in stereo only. Born to Be Wild/Hold On/Magic Carpet Ride/Midnight Hour/Good Lovin'/Mustang Sally/Revolution/In a Gadda-da-Vida/My Girl/Sooky-Sooky/Mercy, Mercy/Born on the Bayou/Knock on Wood/Wild Thing

EKS 74060 - Subway to the Country - David Ackles [1970] Issued in stereo only. Some copies also included a radio station promotion single with an interview. Main Line Saloon/That's No Reason To Cry/Candy Man/Out On The Road/Cabin On The Mountain//Woman River/Inmates Of The Institution/Subway To The Country

EKS 74061 - I Looked Up - Incredible String Band [1970] (7-70, #196) Issued in stereo only. Black Jack Davy/Letter/Pictures In A Mirror/This Moment/When You Find Out Who You Are/Fair As You

EKL 4062/EKS 74062 - Classic Rush - Tom Rush [1970] (3-71, #198) On The Road Again/The Cuckoo/Who Do You Love/Joshua Gone Barbados/Shadow Dream Song/Urge For Going//Galveston Flood/Love's Made A Fool Of You/No Regrets-Rockport Sunday/Something In The Way She Moves/The Circle Game

EKS 74063 - Roxy - Roxy [1969] Issued in stereo only. Not to be confused with Roxy Music, group included Bob Segarini and Randy Bishop, later of the Wackers. Love Love Love/Sing A Song/New York City/Somebody Told You/Love For A Long Time//Windy Day/You Got A Lot Of Style/I Got My Friends/Yesterday's Song/Rock And Roll Circus

EKS 74064 - Woodsmoke and Oranges - Paul Siebel [1970] Issued in stereo only. She Made Me Lose My Blues/Miss Cherry Lane/Nashville Again/The Ballad Of Honest Sam/Then Came The Children//Louise/Bride 1945/My Town/Any Day Woman/Long Afternoons

EKS 74065 - Relics of the Incredible String Band - Incredible String Band [1971] Issued in stereo only. UK release Single album release in the UK. The sleeve lists the UK String Band albums as EKS 7254, 7257 and 7258 rather than EUKS with the same numbers, which is an error as these numbers were sound effects discs. Way Back In The 1960's/Painting Box/First Girl I Loved/Everything's Fine Right Now/Koeeoaddi There/Chinese White/No Sleep Blues/The Minotaur's Song/October Song/My Name Is Death/A Very Cellular Song/Nightfall

*EKS 74065 - Disguised as a Normal Person - David Steinberg [1970] (1-71, #182) Issued in stereo only. Comedy album recorded live at the Bitter End in New York. Contact Lenses/Cute/Dating Game/Dr. Reuben/Jezebel/Joshua/Judy Disney/Lot/Lying/Moses/Phone Call/Sermon Introduction/The Coast

EKS 74066 - Tom Paxton 6 - Tom Paxton [1970] (6-70, #184) Issued in stereo only. Whose Garden Was This?/Forest Lawn/Annie's Going To Sing Her Song/Dogs At Midnight/Molly Bloom/Angeline Is Always Friday//Crazy John/Cindy's Cryin'/I've Got Nothing But Time/Saturday Night/Uncle Jack/Jimmy Newman

EKS 74067 - Crabby Appleton - Crabby Appleton [1970] (6-70, #175) Issued in stereo only. Go Back/The Other Side/Catherine/Peace By Peace/To All My Friends//Try/Can't Live My Live/Some Madness/Hunger For Love/How Long Will It Take

EKS 74068 - Renaissance - Renaissance [1969] Issued in stereo only. UK progressive quintet founded by singer Keith Relf and drummer Jim McCarthy after the Yardbirds disbanded, and including Keith Relf's sister Jane on vocals, bassist Louis Cennamo and pianist John Hawken (formely with the Nashville Teens and later with the Strawbs). Kings & Queens/Innocence//Island/Wanderer/Bullet

EKS 74069 - The American Revolution - David Peel & Lower East Side [1970] The Lower East Side/The Pledge Of Allegiance/Legalize Marijuana/Oink, Oink/I Want To Get High//I Want To Kill You/Girls Girls Girls/Hey, Mr. Draft Board/God

EKS 74070 - Gulliver - Gulliver [1970] Philadelphia group included Daryl Hall, Tom Sellers (later producer/arranger) and Tim Moore (solo singer-songwriter in the 70's). Every Day's A Lovely Day/I'm Really Smokin'/Christine/Rose Come Home/Enough/Over The Mountain//Angelina/Flogene/Lemon Road/Seventy (Instrumental)/A Truly Good Song

EKS 74071 - Fun House - Stooges [1970] Down On The Street/Loose/T V Eye/Dirt//1970/Fun House/L A Blue

EKS 74072 - Suite Steel - Various Artists [1970]

EKS 74073 - Little Bit of Rain - Fred Neil [1970] Reissue of EKS 7293 under the title "Bleeker And MacDougal" and with a different sleeve.

EKS 74074 - Lorca - Tim Buckley [1970] Lorca/Anonymous Proposition//I Had A Talk With My Woman/Driftin'/Nobody Walkin'

EKS 74075 - Better Times Are Coming - Rhinoceros [1970] (7-70, #178) Better Times/Old Age/Sweet, Nice 'N' High/Just Me (Instrumental)/Happiness/Somewhere//It's A Groovy World/Insanity (Instrumental)/Lady Of Fortune/Let's Party/Rain Child

EKS 74076 - On the Waters - Bread [1970] (8-70, #12) Why Do You Keep Me Waiting/Make It With You/Blue Satin Pillow/Look What You've Done/I Am That I Am/Been Too Long On The Road//I Want You With Me/Coming Apart/Easy Love/In The Afterglow/Call On Me/The Other Side Of Life

EKS 74077 - For Collectors Only - Lonnie Mack [1970] Reissue of Fraternity record album F-1014 with the additional tracks "Farther On Down The Road" and "Chicken Pickin'". All tracks are mono. Wham/I'll Keep You Happy/Suzie Q/Farther On Down Road/Bounce/Where There's A Will There's a Way/Chicken Pickin'//Baby What's Wrong/Down In The Dumps/Down And Out/Satisfied/Memphis/Why

EKS 74078 - If I Be Your Lady - Carol Hall [1970] If I Be Your Lady/Why Be Lonely/Baby If We Had Time/Who Will Dance With The Blind/It's Been A Long Time Comin'/Miss McKinley/Let Me Be Lucky This Time/Crooked Clock/Goodbye Jasper/Ceiling Song/Crazy Marinda/Jenny Rebecca/Ain't Love Easy

EKS 74079 - 13 - Doors [1971] (12-70, #25) Light My Fire/People Are Strange/Back Door Man/Moonlight Drive/Crystal Ship/Roadhouse Blues/Touch Me/Love Me Two Times/You're Lost, Little Girl/Hello, I Love You/Land Ho/Wild Child/Unknown Soldier

*EKS 74080 - Right On Be Free - Voices of East Harlem [1971] (10-70, #191) For What It's Worth/Gotta Be A Change/Let It Be Me/Music In The Air/No No No/Oh Yeah/Proud Mary/Right To Be Free/Run Shaker Life/Simple Song Of Freedom

EKS 74081 - Jack-Knife Gypsy - Paul Siebel [1971] Jasper And The Miners/If I Could Stay/Jack-Knife Gypsy/Prayer Song/Legend Of Captain's Daughter/Chips Are Down/Pinto Pony/Hillbilly Child/Uncle Dudley/Miss Jones/Jeremiah's Song

EKS 74082 - Carly Simon - Carly Simon [1971] (4-71, #30) Also issued in Quad as EQ 4082. That's The Way I've Always Heard It Should Be/Alone/One More Time/The Best Thing/Just A Sinner//Dan, My Fling/Another Door/Reunions/Rolling Down The Hills/The Love's Still Growing

EKS 74083 - Farquahr - Farquahr [1971] (12-70, #195) Hanging On By A Thread/My Island/Peace In Mind/Holy Moses/Much Too Nice A Day/Just For Kings//Dear John Deere/Babe In The Woods/Start Living/Moonrider/Silver Spoons/Streets Of Montreal

EKS 74084 - Formerly Anthrax - Show of Hands [1970] This band was once called Anthrax, hence the album title. No Words Between Us/Stanley's Theme/Moondance/These Things I Know/I Want To Fly//No Opportunity Necessary, No Experience Needed/May This Be Love-One Rainy Wish/Mount Olympus Breakdown/Like A Child/Toy Piano And Goodbye

*EKS 74085 - Radio Free Nixon - David Frye [1971] (3-71, #123) David Frye was the comedian who impersonated Richard Nixon. An Editorial/Big Four/Dick Nixon Show/Face The Country/Farm Report/Foreign Affairs/Listen To Martha/My Way/Soap Opera/Special Bulletin/The Funnies/The Message/Thought For Tomorrow/WNIX Sports/Weather Report

EKS 74086 - Manna - Bread [1971] (3-71, #21) Let Your Love Go/Take Comfort/Too Much Love/If/Be Kind To Me/He's A Good Lad//She Was My Lady/Live In Your Love/What A Change/I Say Again/Come Again/Truckin'

EKS 74087 - Strange Locomotion - Siren [1971] Based on the UK release on Dandelion and jointly labeled "Dandelion". Relaxing With Bonnie Lou/Some Dark Day/Lillian/Stride/I'm All Aching/Strange Locomotion/Lonesome Ride/Fetch Me My Woman/Hot Potato/Soon/Squeeze Me

EKS 74088 - Beautiful People - New Seekers [1971] (4-71, #136) One/All Right My Love/Ain't Love Easy/Blackberry Way/When There's No Love Left/Your Song/Look What They've Done To My Song, Ma/Cincinnati/Eighteen Carat Friend/Beautiful People/I'll Be Home/Never Ending Song Of Love

EKS 74089 - Rat On! - Swamp Dogg [1971] Do You Believe/Predicament #2/Remember, I Said Tomorrow/Creeping Away/Got To Get A Message To You//God Bless America/I Kissed Your Face/That Ain't My Wife/She Even Woke Me Up To Say Good Bye/Do Our Thing Together

EKS 74090

EKS 74091 - Crow Dog's Paradise - Henry & Leonard Crow Dog with Al Running [1971] 4 Peyote Songs (Leonard)/Wolakota (Peace Song) (Henry)/Jesus, Light Of The World (L)/Song For Him Who Do Not Return (H)/Gourd Dance (H)/2 Peyote Songs (L)/Hanblechia Song to the Universe (H)/Leonard Crow Dog Talks About Peyote and The Native American Church/4 Peyote Songs (L)

*EKS 74092 - The Rainbow Band - Rainbow Band [1971] Lotus/Midnite Sun/Now Is The Time/Rama Rama/Simple Song/Song Of The Navajo/Sweater Song

EKS 74093 - Smiling Men with Bad Reputations - Mike Heron [1971] Singer-songwriter with the Incredible String Band. Call Me Diamond/Flowers Of The Forest/Audrey/Brindaban/Feast Of Stephen//Spirit Beautiful/Warm Heart Pastry/Beautiful Stranger/No Turning Back

EKS 74094 - Death Walks Behind You - Atomic Rooster [1971] (7-71, #90) Licensed from B&C Records in the UK. 2nd LP by UK progressive group led by keyboard player Vincent Crane, formerly with the Crazy World of Arthur Brown; formerly included Carl Palmer (of ELP fame) who left after the 1st album. Death Walks Behind You/Vug/Tomorrow Night/Seven Streets//Sleeping For Years/I Can't Take No More/Nobody Else/Gershatzer

EKS 74095 - Bring America Home - Timber [1971] Bring America Home/Canada/Pipe Dream/Remember/Don't Underestimate Your Friends//Witch Hunt/The Spirit Song/Caught In The Middle/Same Old Story/From The Time I Rise

EKS 74096 - The Quinaimes Band - Quinaimes Band [7/71] Try Me One More Time/Look To Yourself/Green Rolling Hills Of West Virginia/Visions Of Johanna/Don't Take No//Love Brings The Best Out In A Man/Don't Knock/Tell Me What You See From There/Queequeg (Roll Them Bones)/Falling Star

EKS 74097 - Uncle Dirty Primer - Uncle Dirty [1971] Adult comedian, recorded at Sam Hood's Village Gaslight in December 1970. Make Me Laugh/Education//Dating/Mescaline/Everyman's Commercial

EKS 74098 - Wackering Heights - Wackers [1971] Travelin' Time/Body Go Round/Don't Be Cruel/Country Queen/Strangers/Don't Put Down The Singer//I Don't Want My Love Refused/White House/I Like/On The Way Up/Such A Good Thing/No Place For The Children

EKS 74099 - Nicely Out of Tune - Lindisfarne [1971] Licensed from Charisma Records in the UK but remixed and with a more sophisticated sleeve than the original UK release. Lady Eleanor/Road To Kingdom Come/Winter Song/Turn A Deaf Ear/Clear White Light, Part II//We Can Swing Together/Float Me Down The River/Down/Nothing But The Marvellous/Scarecrow Song

EKS 74100 - The House on the Hill - Audience [7/71] Indian Summer/You're Not Smilin'/Jackdaw/It Brings A Tear/Raviolé//Nancy/I Had A Dream/I Put A Spell On You/The House On The Hill

EKS 74101 - Living By the Days - Don Nix [7/71] (9-71, #197) Session musician, songwriter and producer, former member of the Mar-Keys, who used to work for Memphis recording studios (Stax, etc). The Shape I'm In/Olena/I Saw The Light/She Don't Want A Lover (She Just Needs A Friend)//Living By The Days/Going Back To Iuka/Three Angels/Mary Louise/My Train's Done Come And Gone

EKS 74102 - The Hills of Indiana - Lonnie Mack [1972] Asphalt Outlaw Hero/Florida/Lay It Down/The Hills of Indiana/Uncle Pen/Bicycle Annie//A Fine Way to Go/Rings/The Man In Me/She Even Woke Me Up to Say Goodbye/All Good Things Will Come to Pass/Three Angels

EKS 74103 - Mary Called Jeanie Greene - Jeanie Greene [1971] Yes, I Do Understand/You Know Who You Are/Put Your Good On The Line/Thank God He Came/Like A Road Leading Home/Swaziland Remembered//Joa-Bim/Mighty Time/Magdalena's Medley (Oh How I Love Jesus-In The Garden-Beautiful Star Of Bethlehem)/Pre-Recognition/Only The Children Know/Peter, Put Away Your Sword/Going Home

*Elektra/Dandelion EKS 74104 - Songs For The Gentle Man - Bridget St John [10/71] Licensed from Dandelion Records in the UK and jointly labeled "Dandelion". Back To Stay/City Crazy/Day A Way/Downderry Daze/Early Morning Song/If You'd Been There/It Seems Very Strange/Lady And The Gentle Man/Making Losing Better/Pebble And The Man/Seagull Sunday/Song For The Laird Of Connaught Ball

EKS 74105 - Cyrus - Cyrus Faryar [10/71] Softly Through The Darkness/I Think He's Hiding/Sweet Believer/Evergreen (Earth Anthem)/Rattle's Dream//New Beginnings/Companion/Brother, Friend/Springtime Bouquet/Kingdom

EKS 74106 - Rotten To The Core - Crabby Appleton [10/71] Smokin' In The Mornin'/Tomorrow's A New Day/It's So Hard/Makes No Difference/You Make Me Hot/One More Time//Lucy/Paper To Write On/Lookin' For Love/Love Can Change Everything/Gonna Save You (From That)

EKS 74107 - 'Frisco Mabel Joy - Mickey Newbury [10/71] (11-71, #58) Also Quad as EQ-4107. Interestingly, the album is named for the flip side of the hit 45 "American Trilogy," but the song "San Francisco Mabel Joy" is not on this album. An American Trilogy/How Many Times (Must The Piper Be Paid For His Song)/Interlude/The Future's Not What It Used To/Mobile Blue//Frisco Depot/You're Not My Same Sweet Baby/Interlude/Remember The Good/Swiss Cottage Place/How I Love Them Old Songs

EKS 74108 - New Colours - New Seekers [1971] Licensed from B&C Records in the UK. Tonight/Too Many Trips To Nowhere/Wanderer's Song/Boom-Town/Evergreen/Move Me Lord//The Nickel Song/Lay Me Down/No Man's Land/Sweet Louise/Good Old Fashioned

EKS 74109 - In Hearing of Atomic Rooster - Atomic Rooster [1971] (12-71, #167) Breakthrough/Break The Ice/Decision/Indecision/Spoonful Of Bromide/Devil's Answer//Black Snake/Head In The Sky/Rock/Price

EKS 74110

EKS 74111

EKS 74112 - Liquid Acrobat as Regards the Air - Incredible String Band [1971] (2-72, #189) UK Release on Island ILPS 9172. Talking Of The End/Dear Old Battlefield/Cosmic Boy/Worlds They Rise And Fall/Evolution Rag/Painted Chariot//Adam and Eve/Red Hair/Here Till Here Is There/Tree/Jigs (Eyes Like Leaves-Sunday Is My Wedding Day-Drops Of Whiskey-Grumbling Old Men)/Darling Belle

EKS 74113

EKS 74114

EKS 74115 - I'd Like To Teach The World To Sing - New Seekers [1971] (12-71, #37) Reissue of EKS 74108 with "I'd Like To Teach The World To Sing" replacing "Move Me Lord." Tonight/Too Many Trips To Nowhere/Wanderer's Song/Boom-Town/Evergreen/I'd Like To Teach The World To Sing//The Nickel Song/Lay Me Down/No Man's Land/Sweet Louise/Good Old Fashioned Music/Child Of Mine


Thanks to Bud Mathis.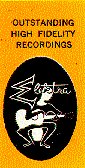 Back to the Elektra Records Story




Back to the Elektra Album Discography, Part 2 EKL-100/EKS-7100 Series (1956-1971)





On to the Elektra Album Discography, Part 4 EKL-5000/EKS-75000 Series (1969-1974)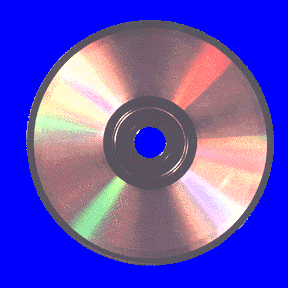 Back to the Discography Listings Page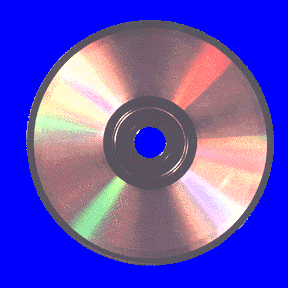 Back to the Both Sides Now Home Page