Archie and the Metronome:
The Cadence Records Story
By Mike Callahan and David Edwards
Last update: November 3, 2011





Archie Bleyer was 43 years old when he founded his own record label in December, 1952. He called it Cadence, and set up headquarters on 49th Street in Manhattan. An orchestra leader, Bleyer was well known as a regular on Arthur Godfrey's TV shows, which were Immensely popular in the mid-1950s. Another regular on the Godfrey shows was Julius LaRosa, a young singer, and the immediate reason for Bleyer's forming Cadence was to give LaRosa a recording vehicle. Bleyer's orchestra usually backed up LaRosa's performances on TV, and it was a natural arrangement for the two to go into the recording field together.

The first Cadence single release, Cadence 1230, was "Anywhere I Wander" by LaRosa with Blyer's orchestra, and it shot onto the national top 30 immediately, giving the new label a dose of instant success. LaRosa noted later that the number for the first issue was not an even number like 1200 because they just used his birthday as the record number (he was born 1/2/30). The followup effort ("My Lady Loves To Dance," 1231) sold moderately well during the spring of 1953, but failed to chart nationally. But in September, the third LaRosa single again tore up the charts, landing at number two. This one was an Italian-flavored novelty song, "Eh, Cumpari," which helped win LaRosa the award as best new male vocalist for 1953. LaRosa was the only artist signed to the label for almost its first year of existence.

In October 1953, Bleyer finally got around to signing some other artists to the label. He used his TV connections to sign several television personalities (Don MacNeil, Eileen Parker, Alene Dalton the Story Princess), prizefighter Rocky Marciano (?!), and harmonica virtuoso John Sebastian (whose namesake son later became leader of the Lovin' Spoonful and then went on to a successful solo singing career). It was Sebastian who had the honor of the first non-Julius LaRosa record for Cadence. released in early November 1953 ("Foolish Waltz"/"lnca Dance"). For this occasion, Bleyer started a new numbering series with 1420. The new series was short-lived (three records) and years later, when the regular series reached 1420-1422, other discs were issued with that number, the early singles apparently long forgotten.



Although none of these new signings amounted to many sales, Bleyer shortly thereafter signed another group from the Godfrey show, the Chordettes, who in 1954 provided Cadence' with its first number one hit, "Mr. Sandman," and the group would be a mainstay for the label until 1961. They were an unusual female group of the "barbershop quartet" genre, who has started in their hometown of Sheboygan, Wisconsin, in the 1940s before landing on the Godfrey show in the early 1950s. Bleyer eventually married one of the members of the Chordettes, Janet Ertel.



Meanwhile, Bleyer was also doing some experimenting. He recorded a song from the popular Broadway show Pajama Game ("Hernando's Hideaway''), and it became another big hit. It was during this time that the Cadence 45-rpm label design changed. The original Cadence 45 label was orange and black, with "Cadence..." across the top, which was used at least as late as some pressings of Hernando's Hideaway (1241), but by the time "Mr. Sandman" came out (1247), Archie had switched to the familiar silver-and-maroon label with the metronome on top, the label design he used until 1961. Between the orange label and the "metronome" label, there were several transition labels including one with a drawing of Julius LaRosa on the top. These were the same maroon color as the "metronome" label, so it is possible that they were used for later pressings. Bleyer also entered the LP market in the Fall of 1954 with a various artists album called. Pajama Game/8 Top Hits (Cadence LP 2054), which included Bleyer's own version of "Hernando's Hideaway."


LPs were something of a problem for small record companies like Cadence, who didn't have the large distribution systems available to the major labels. Bleyer started a new LP numbering series in early 1955 with LP 1000. The next album, with the artist billed as "Donald Shirley (pianist)," was Tonal Expressions. It was another experiment for Cadence, their first jazz album, and the results were encouraging (although not overwhelming; the disc hit number 14 on the LP charts, but only stayed on the best seller lists for two weeks and only sold about 20,000 copies overall). For the next few years, Cadence became somewhat schizophrenic: the singles were almost strictly pop and the albums were predominantly jazz. This of course was several years before stereo on disc.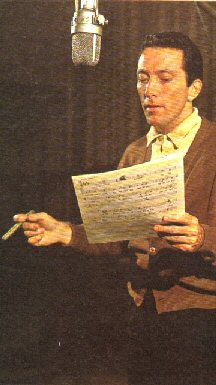 Bill Hayes brought another number one record to Cadence in 1955 with his version of "The Ballad Of Davy Crockett," but near the end of 1955 Julius LaRosa, the label's most consistent hitmaker for its first two years, left for RCA. Bleyer wasted no time in finding another hot-selling vocalist: Andy Williams. During 1956, Bleyer, Williams, and the Chordettes kept the label on the charts. (Cadence also released several singles that year by a young Ocie Smith, who later hit it big as O.C. Smith.)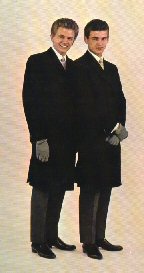 In 1957, Archie Bleyer made an agreement with Wesley Rose of Acuff-Rose Publications in Nashville for Rose to come up with some country acts for Cadence. Rose called Bleyer and told him that two young singers, Don and Phil Everly, were available and that if Bleyer didn't want them for Cadence Records, Rose would sign them to his own Hickory Label. Bleyer agreed over the phone to sign them and flew to Nashville to meet and record their first session. It was a fortunate occurrence for Bleyer. With the distinctive harmony vocals of the Everly Brothers, access to the Acuff-Rose song writers (particularly Felice and Boudleaux Bryant) and Chet Atkins in the studio to produce, the Everly Brothers had a string of smash hits for the Cadence label. The first session produced "Bye Bye Love" which was followed by 16 other songs to make the charts for Cadence. Before the Everly Brothers went to Warner Brothers in 1960 for the first $1,000,000 recording contract, they had recorded 38 songs for Cadence, and those songs were issued on six albums on the label.

By December 1957, everything was looking good, and Bleyer expanded from the 49th Street office into newer and larger quarters at 119 W.57th Street. He threw a fifth anniversary party, featuring the Everly Brothers, the Chordettes, and Andy Williams, as more than 500 Manhattan teenagers jammed the place. These three artists also kicked off a new 3000 album series (the 1000 series was discontinued) with albums featuring some of their biggest hits up to that point.

In 1958, two noteworthy artists were added to the Cadence lineup: Link Wray & His Ray Men, and Johnny Tillotson. Wray's stay with Cadence was short (has he ever stayed long with a label??) but memorable: "Rumble." Bleyer didn't even like the song, but younger members of his family liked the record and he decided to take a shot at the teen market. It worked, but Bleyer and Wray weren't exactly on the same wavelength, so Wray's total released output for Cadence was two songs on one 45. There is rumor of an unreleased album.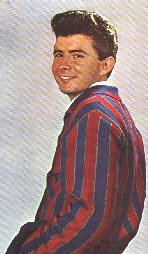 Tillotson checked in with "Dreamy Eyes" near the end of 1958, and started a long list of hits for himself. His huge hit in 1960, "Poetry in Motion," was written by Paul Kaufman and Mike Anthony, who later reported that the inspiration for the song came from looking up from their work and seeing the procession of young ladies from a nearby school pass by on the sidewalk outside each afternoon. It was recorded in Nashville.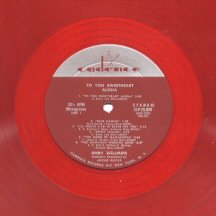 In 1959, stereo became a viable recording technique for Cadence, as most of Archie's sessions started to be recorded that way. Purchased masters, of course, were mostly mono still. To highlight the new stereo records, Cadence issued a few copies of Andy Williams' new album To You Sweetheart, Aloha on red vinyl. This was not a promotional album in the usual sense, as it had the normal commercial label and exactly the same matrix numbers as the regular black vinyl commercial copy.

Throughout 1959 and 1960, four artists essentially were making the hits for Cadence: The Everly Brothers, Andy Williams, Johnny Tillotson, and the Chordettes. Perhaps this as much as anything else led to the label's eventual demise: Cadence never did have many artists signed at any one time, and when these moved on to other labels, Bleyer had no one of equal stature to replace them. From 1958 until the end of the label in 1964, only one artist outside of these four had a top-10 pop hit for Cadence (Lenny Welch).

It started to unravel in early 1960, when the Everly Brothers opted for Warner Brothers when their contract expired. Cadence managed to get one more top-10 hit ("When Will I Be Loved") and a moderate hit ("Like Strangers") from the material they had in the can, and Bleyer even unearthed some ancient cuts ("All I Have To Do Is Dream," "I'm Just Here To Get My Baby Out Of Jail") which got minor chart action. But the loss of the Everly Brothers was a big loss for the label. This was followed about a year later with Andy Williams' exit to sign with Columbia. Although Williams had not had a top-10 hit since early 1960, his records were steady sellers, and he was just at the edge of the real stardom that he found in the 1960s. The loss of potential sales for the Everlys and Andy Williams was enormous.

Although Johnny Tillotson continued to sell well in 1961, Charlie McCoy (later a country star and super session musician), Eddie Hodges, and Lenny Welch just couldn't pick up the slack left by the loss of the Everly Brothers and Andy Williams. To make matters worse, the Chordettes records stopped selling after "Never on Sunday" in mid-1961. Hoping for a new image, Bleyer again changed the label design in 1961, dumping the metronome for a more modern red label with the label name around the edge. (The Canadian issues of the Cadence albums, however, which had used the same metronome design but in black and silver, continued with the metronome design.)

Ironically, along with the new label came a flood of old material. A reissue of Johnny Tillotson's "Dreamy Eyes" in 1961 did much better than the first time around three years earlier, so if it worked once.... Out came old Chordettes, old Everly Brothers, old Andy Williams, and even (cough!) old Julius LaRosa! LaRosa actually re-signed with Cadence in 1961 or 1962 and recorded some show tunes. A few of these dusty discs scraped the bottom of the charts, but basically the ploy failed.

While things were quiet on the pop front, Bleyer in 1961 formed a subsidiary label called Candid Records as an outlet for jazz and blues recordings. The blues artists on Candid were Otis Spann, Lightnin' Hopkins and Memphis Slim. Jazz artists included Max Roach, Charles Mingus, Abbey Lincoln, Cecil Taylor and Clark Terry. This subsidiary label was to be active for about two years.



Nothing much was happening with Cadence by 1962. A few medium-level chart hits by Tillotson and Eddie Hodges at least let people know they were alive. But then out of left field came the most successful record Cadence ever had, a comedy LP called The First Family. It featured Vaughn Meader as President John F. Kennedy in a spoof of the popular president's family. It hit the sense of the times perfectly. Released in late 1962, it rocketed to number one in two weeks flat, and stayed there for three solid months. It finally disappeared from the charts almost a year later, on the week Kennedy was assassinated, when the times changed abruptly.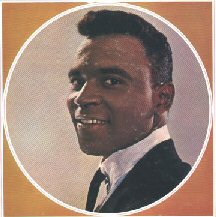 The rest of 1963 could be summed up as three Johnny Tillotson singles and Lenny Welch's smash "Since I Fell For You." Tillotson finally left late in 1963 to join MGM, leaving Cadence with only one pop artist, Welch, with even moderate stature.

Cadence released almost nothing in 1964. The few singles were mainly old material again. In July, Lenny Welch's "If You See My Love" made a two-week excursion to number 92, and Archie Bleyer threw in the towel. All Cadence shipments were stopped on August 24, 1964, and in early September Bleyer announced that on September 25, 1964, he would officially close the company and retire with his wife to her native Wisconsin. Unlike many other wealthy people who have music and charts "in their blood," Bleyer mostly stayed retired and out of the music business until his death on March 20, 1989. That is to say, unlike many of the others, he apparently had a life. He did however, almost as a hobby, briefly resurrect the Cadence label for a few jazz albums in the late 1970s*

Bleyer could afford to retire mainly due to the proceeds from The First Family album, and in 1964 liquidating the company apparently offered him some tax advantages. Several labels (including Musicor, Liberty, and Kapp) were reportedly interested in purchasing the Cadence masters. But so was Andy Williams, who didn't particularly want to see his old hits showing up on budget labels pressed on recycled parking lot asphalt. When Williams asked about buying his masters, apparently Bleyer held out for a deal to sell the entire catalog, and Williams bought it all. Williams set up Barnaby Records to house this musical library, then leased several of the albums to Columbia, for whom he was then recording.

The above history of the Cadence label was primarily taken from Mike Callahan's Both Sides Now column in Goldmine magazine #66, of November, 1981, and additional research developed for the liner notes to the two Cadence CD compilations The History of Cadence Records, Vols. 1 & 2 [Varese Vintage VSD-5578 & 5579]. The discography was compiled using our record collections, Schwann catalogs from 1955 to 1964, a Phonolog from 1963, The American Record Label Directory and Dating Guide, 1940-1959 by Galen Gart, Sound of the City by Charlie Gillette and Ike's Boys: The Story of the Everly Brothers by Phillis Karpp, and of course, Joel Whitburn's invaluable compilations of the Billboard charts.

We would appreciate any additions or corrections to this story. Just send them to us via e-mail. Both Sides Now Publications is an information web page, and we have no association with Cadence Records. Cadence Records is not currently in business and we believe the master tapes are owned by Barnaby Records. Should you be interested in acquiring albums listed in this discography (which are all out of print), we suggest you see our "Frequently Asked Questions" page and follow the instructions found there. This story and discography are copyright 1998, 1999, 2003, 2005, 2011 by Mike Callahan.


* Note: Bleyer did one or two things in the music business after he retired, but this doesn't change the fact that he retired and basically stayed out. A letter from Tim Faracy of Brooklyn told us, "The Cadence Story said that Archie Bleyer stayed retired after closing his company in 1964. But a few years ago this writer saw a copy of an album by singer-actor John Gabriel (who played a sportscaster hired by Mary Richards on the Mary Tyler Moore Show and was her date in a few episodes). The record was on Cadence with a new label design, was produced , arranged and conducted by Archie Bleyer himself. There were pictures of him with Gabriel at the recording session on the reverse side of the cover. I thought it was a rarity, but did not buy it since I have no interest in Gabriel's act (sorry, John) and this was not found at a rare record store. It was in a Salvation Army Thrift shop in New York City where good cheap old records often can be found. A record shop around that area near theater and cabaret scenes would ask probably a big price for such a record. This record was from around '78 or '79."


Thanks to Nancy and Johnny Tillotson, Frank Jellison, and Tim Faracy.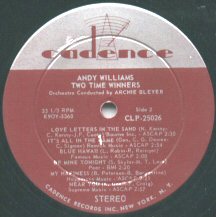 On to the Cadence Label Album Discography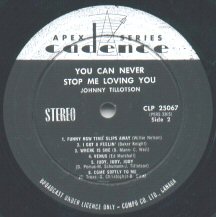 On to Cadence Related Albums and Compact Discs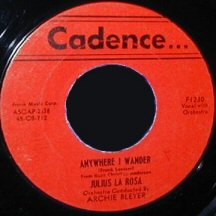 On to the Cadence Label Singles/EP Discography



On to the Candid Label Discography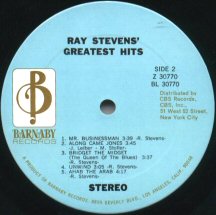 On to Barnaby Label Discography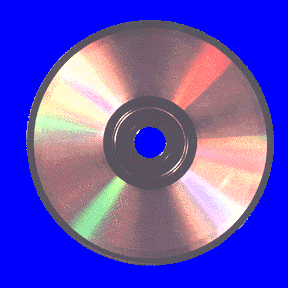 Back to the Discography Listings Page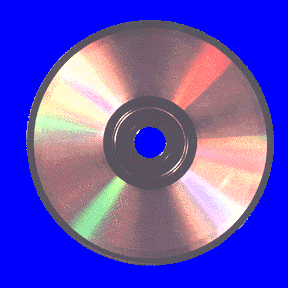 Back to the Both Sides Now Home Page