Tops/Mayfair Story
By Mike Callahan, David Edwards, and Patrice Eyries
Last update: April 15, 2007






Tops Records was incorporated as Tops Music Enterprises in Los Angeles, California, in 1947. Early staff included Carl Doshay (President), Sam Dickerman (Vice President), Corky Carpenter (A&R), and Harold Spina (A&R). Later, Dave Pell became a prolific producer for the label.

Tops Records started business in 1947, when they were located at 4418 S. Hoover St. in Los Angeles. According to Carl Doshay, the founder, they first did business by selling used jukebox singles in grocery and other stores. By 1949, they had moved to 4705 S. Vermont Ave. in LA.

Tops singles catalog (on both 78 and 45) featured many "soundalike" versions of current hits. A young Lou Reed, later of the Velvet Underground and solo fame, is said to be one of the singers. The Tops album catalog was mostly generic music to be sold cheaply to any non-discerning buyer, whether it be in a record store or from a grocery store rack (Tops was known as one of the country's biggest "rack jobbers," along with Pickwick.). Most artists were LA-based studio musicians, so Tops could make the records without much overhead and sell them at "bargain" prices of 39 cents per single, 69 cents per 10" album and $1.98 per 12" album. What "name artists" Tops did record, such as Lena Horne, the Ink Spots, Beatrice Kay, Mel Tormé, and Meade "Lux" Lewis, were not exactly current hit makers at that time.

Carl Doshay, the founder of Tops Records, wrote to us and sent the following synopsis of the Tops Record Company:

A Brief History of TOPS Records, 1947 to 1960

In the Spring of 1947, Carl Doshay and his long time buddy, Sam Dickerman, left New York for Los Angeles to seek new careers. Carl had just sold his interest in a successful wholesale watch repair company, and wanted to resettle in the golden land of California. He was married with two young children, leaving his family in New York until he had resettled. Sam Dickerman was a cutter in the garment trade, and was seeking bigger opportunities.

In Los Angeles, the pair decided to start a new enterprise; selling used records to the public through grocery markets, drug stores, five and dime stores, etc. They purchased their records from juke box operators at from 5 to 10 cents apiece, then resold them to the public at 29 cents apiece, leaving a handsome margin for Tops, as well as the merchants. All the records were sold on a "guaranteed sale" basis, meaning the storekeeper would only pay for those records actually sold. This method of doing business was originated by Tops and remained their "modus operandi" for all the coming years. In later years, all the major record companies adopted this sales practice to compete.

Tops Music Enterprises prospered, buying and selling millions of records from Coast to Coast, to National and Regional retailers, such as Woolworth, Thrifty Drugs, Sprouse Reitz, etc. A second warehouse was set up in New York under the guidance of Sam Dickerman to accommodate and facilitate the ever increasing business.

Sometime during the early fifties, it occurred to Doshay, with their enormous distribution facilities, to start their own record label, Tops. Naturally, it would be price oriented to compete with the Major record labels — Columbia, Decca, RCA, and Capitol. And since they had no famous singers of their own, they would do "knock offs" of the big hits of the day. Also, the Major companies would usually have a "hit" on one side of the shellac 78 RPM records of the day, and a "B" side, with a less desirable song, on the other. Tops took advantage of this, promoting their product as "two hits" on every record, and for only 39 cents to 49 cents, as opposed to the 79 cents for the Major labels.

The new TOPS records took off like gangbusters, and soon this phase of their business had become the major source of the company's income. Doshay was spending many nights at a small recording studio in Long Beach, supervising the non-union bands and the sound-alike singers for sessions that lasted well into the wee hours, to keep up with the constant flow of new "hits" to reach the market. Tops sold off their remaining used record business to a competitor, who had evolved after their success, and concentrated on creating a National presence for their Tops label.

The operation soon became completely vertical; Tops opened their own pressing plants to manufacture the records, first one on Figueroa, then later, the largest such plant at the time, on Normandie, in Los Angeles. They printed their own record labels; made their shellac (and later, vinyl) at another plant in Gardena. In later years, Tops made their own jackets for albums at the Normandie plant; adding an art department to design covers for their albums. It was now an integrated operation, enabling Tops to manufacture and sell records at their low prices.

At this time, they were approached by a record store owner in Chicago named Tony Galgano, to produce a "package" of 8 latest hits on 4 records, to be marketed over the radio for $2.98. It was an instantaneous success; the Tops plant and other pressing plants in the Los Angeles area were kept running 24 hours a day to keep up with the demand. But the success overwhelmed the financial resources of Galgano, and Tops was forced to cut back production. Doshay decided to emulate this novel marketing method and hired Ted Wilson of Jack Benny fame, to do their radio commercials. Instead of 8 hits in the package, though, Doshay conceived the idea of making an "extended play" 78RPM record, with 2 hits on each side, and after considerable experimentation in the recording studios, proved it's feasibility. Now they were able to market 16 hits, on 4 records, in the package, for only $ 2.98. Needless to say, this also was hugely successful; the only problems were the excessive breakage of the fragile shellac records, and the large volume of complaints about the deception of the actual artists on the records.

In the mid-fifties, with the advent of 45 and 33 RPM records, Tops redesigned their operation, now leaning to using "name" artists on their albums, many of whom had passed their glory days, and other newcomers, such as John Williams and Andre Previn. Doshay was too busy now to personally supervise all the many recording sessions, and hired Dave Pell to assist him in recruiting artists, and producing the sessions, although Doshay kept tight control over all of the process. With the advent of stereo in the mid fifties, all of the recording sessions were done with this process.

In 1957, Tops was approached by a Los Angeles group of investors, who were interested in purchasing the company, and offered $400,000. This seemed a princely sum to Sam Dickerman, who was quite conservative, and couldn't handle the many pressures of their ever growing business. Doshay did not want to sell, and agreed to buy Dickerman's 50% interest for $200,000. Dickerman retired, and never worked another day in his life, living well off his accumulated savings. The two partners remained good friends until Dickerman's death in 2000.

Tops had become quite profitable, and sought a merger partner to alleviate the heavy tax burden. Their accountant proposed PRI, or Precision Radiation Instruments, which was the premier company producing Geiger counters. PRI had a $2,000,000 tax loss carry forward from operating losses, due to the bust in demand for their product. Leslie Norman, the CEO of PRI, had foreseen the uranium boom of the late 1940s, when a prospector named Charlie Steen discovered and developed a uranium mine in Utah and became an instant cult figure after selling his mine for millions. Thousand across the country sought to emulate him and became week-end prospectors. They all needed Geiger counters for their search, and PRI supplied the demand, becoming a public stock company, whose stock zoomed from pennies to $10 per share. When the boom deflated, the stock became worthless. Norman sought to continue operations and acquired Radio Craftsman, an old line manufacturer of high fidelity radios and players. Even after acquiring Radio Craftsman, PRI was still losing money. But, it was a natural tie in with Tops.

Doshay made the deal with PRI in 1958, and gradually combined operations and weaned PRI's inventory of instruments down, which was still unprofitable. New forms of music rendition were emerging; 4 and 8 track tapes; reel to reel tapes, and Tops kept up with the trend. An office and warehouse had been opened in Chicago to facilitate operations in the Midwest, but closed down after several years, due to excessive pilferage and stealing by employees.

Also in 1958, Tops hired a PR man named Bob Blythe. Bob was well connected with important business figures across the country. He was the original maker of ball point pens under the label of BB Pens, but eventually ran the company into the ground with excessive spending on entertainment and poor business controls. Blythe had ambitions of taking over Tops, and approached Doshay for a price. During 1959, Doshay had suffered a heart attack, and in view of high stress activities, decided he would sell, for one million dollars.

In the late 1950s, Tops' only major competition was Pickwick Records, who had scored a major success with their series of "100 String Orchestra" albums. Doshay, naturally, followed suit, but also conceived of setting up a new series of tribute albums to the "big bands", such as Glen Miller and Benny Goodman. He sent Dave Pell to England to record them there, in view of the lower costs. These were to be issued under a higher priced series, and under the all-stereo Mayfair label. There were also negotiations with Frank Sinatra, but these were not fruitful, since Sinatra wanted half the company's stock for these rights. Sinatra was at that time still dreaming of starting his own label, which he eventually did with Reprise Records.

All planning came to a halt in 1960, when Blythe brought a purchase offer for Doshay's price, from Al Bloomingdale and several other investors. Blythe took control of the company, and pursued policies adverse to Doshay's recommendations. Doshay's consultant contract was terminated. In a few short years, despite the deep pockets of Bloomingdale, Tops was bankrupt; it's major asset, the huge library of recordings, was sold to Pickwick. After retiring for 10 years, Doshay resumed activities in the real estate field, moving to Oklahoma in 1975 and becoming a Realtor there. He retired permanently in 1991.

Carl Doshay also forwarded us an AP story that ran nationwide in 1957, covering some of the same history with a few more details.

Some time before the beginning of 1959, Tops moved to the same address (5810 S. Normandie Ave., Los Angeles) where the Bihari Brothers later operated Crown/Modern Records. Although we have no information about what the relationship was between the two companies other than the shared address, it is obvious that Crown was using the same printer and pressing plant originally used (owned?) by Tops, and some masters showed up on both labels (although not always attributed to the same artists).

As late as 1962, Tops still indicated on their products that they were a subsidiary of P.R.I. This continued until the mid-1960s, when Tops' now-parent company, Pickwick, apparently discontinued operations of Tops as such and spun off GoldenTone, Evon, and other labels that endlessly reissued the Tops masters.


| | | |
| --- | --- | --- |
| | | As are many budget labels, Tops is notorious for their "cheesecake" album covers (anything to sell the records!). |
| | | Interestingly, some of the Tops albums today are more collectable for their covers than the music inside. Jayne Mansfield was featured on at least two covers, as was Kim Novak. Rita Hayworth, Glenn Ford, William Holden, David Niven, Jack Benny, and Tyrone Power appeared at least once. Apparently, the owners of Tops had some connections with the studios in Hollywood, since photos from movies like those at left showed up regularly as Tops covers. |
| | | And that doesn't include the "up and coming" Hollywood hopefuls of the day. Mary Tyler Moore, in her days before she became a television star, modeled for several covers. |
| | | Certainly one of the strangest, not to mention most ironic (given the company's "Precision Radiation Instruments" name), was the 1961 album If the Bomb Falls. This little gem was a complete recorded guide on how to survive nuclear war. In the general national paranoia about nuclear war in the late 1950s and early 1960s, this was a shameless attempt to cash in on that fear, but never let it be said that American entrepreneurs couldn't find a new angle. Dave Pell, who worked at Tops as the A&R man and producer, as well as a performer, also worked as the cover photographer! He teamed up with Robert Drasnin in 1959 on an "exotica" album called Voodoo that is very collectable today. |
| | | And as long as we're on the topic of strange, there were also two Tops albums by Billy Tipton, a jazz musician who specialized in saxophone and piano and had been leading the Billy Tipton Trio for years. As it eventually became known, Tipton was actually a woman (Dorothy Lucile Tipton) masquerading as a man. Although "he" had three adopted children and had been "married" five times, the secret of Tipton's gender was not generally known until after Tipton's death. |


We would appreciate any additions or corrections to this discography. Just send them to us via e-mail. Both Sides Now Publications is an information web page. We are not a catalog, nor can we provide the records listed below. We have no association with Tops or Mayfair Records. Should you be interested in acquiring albums listed in this discography (all of which are out of print), we suggest you see our Frequently Asked Questions page and follow the instructions found there. This story and discography are copyright 2002, 2003 by Mike Callahan.


Thanks to Carl Doshay, Neal Smith, Frank Pinnow, Jim Webb, George Mazich, Rhonda Studer, Darlene Gardner, Peggi Swan, Raina, Wayne Baldwin, and Thomas McWilliams.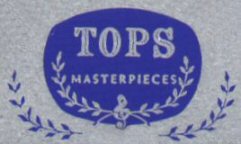 On to the Tops Album Discography, Part 1 10-inch Albums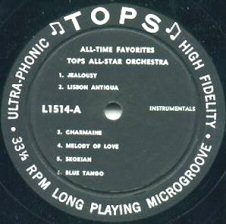 On to the Tops/Mayfair Album Discography, Part 2 12" Albums Tops L1500-1599 (mono) and Mayfair 9500/9599S (stereo)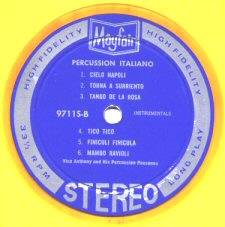 On to the Tops/Mayfair Album Discography, Part 3 12" Albums Tops L1600-1699 (mono) and Mayfair 9600/9699S (stereo)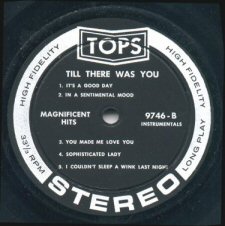 On to the Tops/Mayfair Album Discography, Part 4 12" Albums Tops L1700-1742 (mono) and Mayfair 9700/9742S (stereo); Tops 9743-9766 (stereo)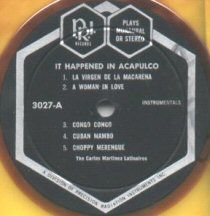 Back to the Precision Radiation Instruments (PRI) Story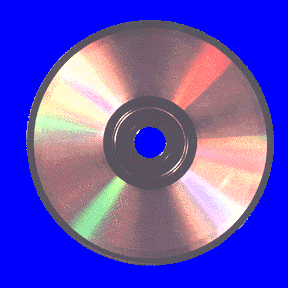 Back to the Discography Listings Page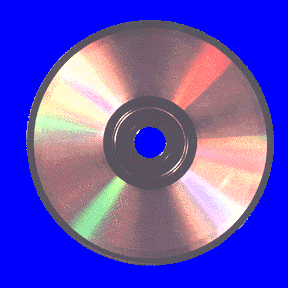 Back to the Both Sides Now Home Page