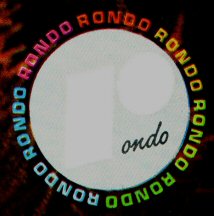 The Rondo Records Story
By Mike Callahan, David Edwards, and Patrice Eyries
Last update: November 13, 2003






The history of the Rondo Record Corporation can be divided into three phases. The label was started in Chicago in the late 1940s, with Julius F. Bard as President and Nick Lany as Executive. They were located at 329 S. Wood Street in Chicago initially, but by mid-1950 they had moved to 220 W. Locust Street in Chicago. By far their biggest claim to fame was the 1948 organ smash hit "You Can't Be True, Dear" by Ken Griffin. This particular record was probably heard by every American alive during the 1950s, since it was a staple in the carnival/fair/amusement park "merry-go-round" repertoire, as well as roller skating and ice skating rinks.



The late 1940s were an odd time for record charts by today's standards. Pop records were very competetive, with the normal chain of events being that songs were written by professional songwriters, then given to anyone who wanted to record them (unlike the practice today of songwriters performing their own material). This usually led to many competing versions of any given popular song, but the frenzy that was "You Can't Be True Dear" was truly unprecidented. Eight different versions of the song were on the top twenty in 1948, including two different versions by Ken Griffin! Griffin, who had started his career doing musical accompaniment for silent movies, had originally recorded the song as an instrumental [Rondo 128]. There was little call for silent movie keyboardists in the 1940s, so Griffin had been keeping busy playing for small audiences at night clubs and military posts. His recordings began to catch on at skating rinks and amusement park carousels, so Rondo had Jerry Wayne overdub a vocal onto the instrumental recording, and the Ken Griffin/Jerry Wayne vocal version [Rondo 228] went to #1. Meanwhile, the original instrumental version was also selling like gangbusters, making #2! Six other competing versions (Sportsmen, Dick Haymes, Vera Lynn, Will Glahe, Dick James, and the Marlin Sisters) made for a top-20 fairly cluttered with the same song. Griffin managed two other minor hits the next year ("You, You, You Are The One" on Rondo 186 and "Beautiful Wisconsin" on Rondo 192) before he signed with Columbia.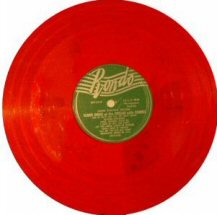 Rondo released a variety of music from pop to classical. They started issuing 10" albums in the early 1950s, some or all of which were issued on red vinyl. Before 12-inch albums became popular in 1955, the sold the company to Eli Oberstein, who also owned a series of labels under the umbrella corporation called "Record Corporation of America," which Oberstein obviously hoped folks would confuse with "Radio Corporation of America (RCA)", his one-time employers. He eventually sold Record Corporation of America to Pickwick, but kept Rondo.

Eli Oberstein and Ervin Litkei bought Rondo in November, 1954, and moved operations to their home base in Union City, New Jersey. This marks the start of the second phase of Rondo's history. Oberstein began issuing 12-inch albums in the A-1 series, starting with a collection of Ken Griffin songs packaged as You Can't Be True, Dear [Rondo A-1]. By 1958, Oberstein started a new companion label, Rondo-lette, and later two subsidiaries, Acorn and Evon.

Although most of the Oberstein-era albums have liner notes, usually they are not well written, and sometimes edge into hyperbolic weirdness, such as the claim on the back of ST 534 that "All Viennese play the violin." There is a poorly worded "explanation" of stereo in a box on the back of each stereo album. In typical prolix, not to mention bad grammar, it reads, "In these recordings the music has not been reshaped or reformed for the benefit of stereo. Rather, stereo and stereocoustics have been molded to fit the music and it is only thus that stereo sound has a chance to really sing, and to dazzle the connoisseur. 'Stereo' is the unrelenting division of orchestras into very discreet parts, thus engendering the technique of recording soloists or sections on separate mikes individually against their accompaniment. The philosophy of microphone placement is consistent with the acoustical environments and are especially selected to suit the subject." This bizarre explanation of stereo also found its way onto the back jacket of the Acorn label releases.

Eli Oberstein died on June 12, 1960, and his son, Maurice, took over operations at the label. In late 1961, the label was sold to Precision Radiation Instruments (PRI), Incorporated, located in Los Angeles. (Maurice Oberstein eventually went to England and had a long career as head of record labels like CBS and PolyGram before his death in 2001.) PRI, who ran many of the budget labels found in grocery store racks, placed the Rondo label under its Kimberly subsidiary in New York, beginning the third phase of Rondo's history. PRI wasted no time in making Rondo a clone of their other labels, reissuing material from Tops and other labels they controlled, using the same chintzy, easy-split-seam jackets and generic jacket backs as we knew and loved for the Tops and Golden Tone labels. The third phase lasted a few years (Rondo was known to be reissuing albums at least as late as 1965), then Rondo was down for the count.

We would appreciate any additions or corrections to this discography. Just send them to us via e-mail. Both Sides Now Publications is an information web page. We are not a catalog, nor can we provide the records listed below. We have no association with Rondo or Rondolette Records. Should you be interested in acquiring albums listed in this discography (all of which are out of print), we suggest you see our Frequently Asked Questions page and follow the instructions found there. This story and discography are copyright 2002, 2003 by Mike Callahan.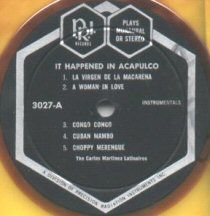 Back to the P.R.I. Story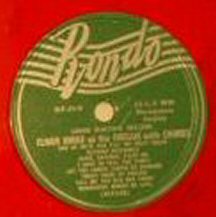 On to the Rondo Records Story, Part 1 The Chicago Years (1948-1954)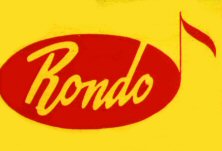 On to the Rondo Records Album Discography, Part 2 Record Corporation of America Years (1954-1962)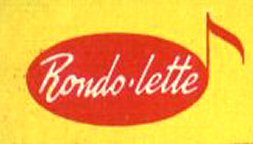 On to the Rondo Records Album Discography, Part 3 Rondo-lette A1/841 Mono 12-inch LP Series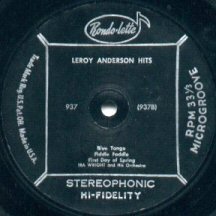 On to the Rondo Records Album Discography, Part 4 Rondo-lette 91 Stereo 10-inch LP Series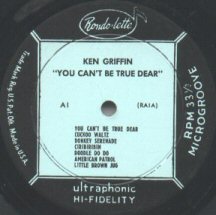 On to the Rondo Records Album Discography, Part 5 Rondo-lette SA-41 Stereo 12-inch LP Series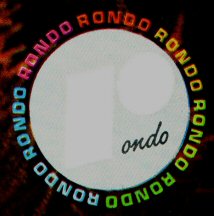 On to the Rondo Records Album Discography, Part 6 PRI/Kimberly Records Years (1962-196?)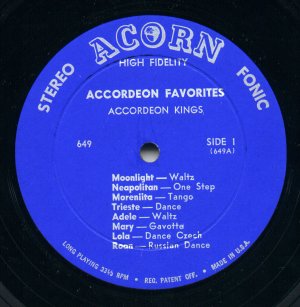 On to the Rondo Records Album Discography, Part 7 Acorn Records Subsidiary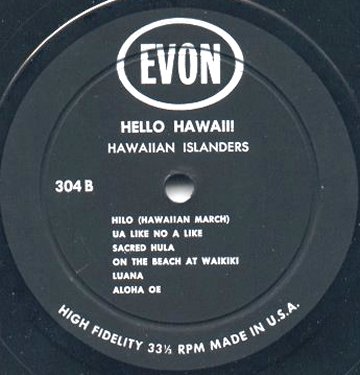 On to the Rondo Records Album Discography, Part 8 Evon Records Subsidiary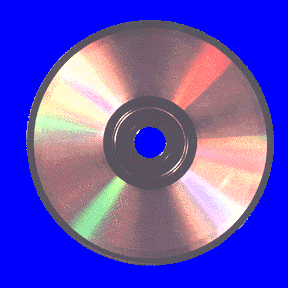 Back to the Discography Listings Page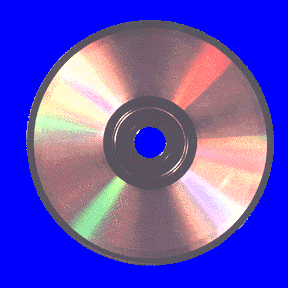 Back to the Both Sides Now Home Page