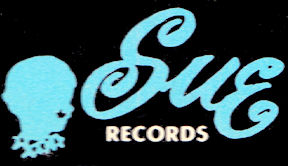 The Sue Records Story
by David Edwards and Mike Callahan
Last update: June 21, 2011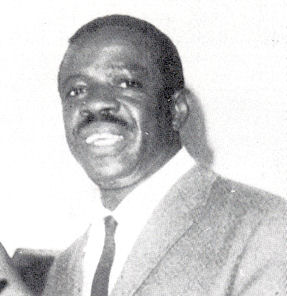 Sue Records was formed by Henry "Juggy" Murray, Jr. (born November 24, 1922) in New York City in January, 1957. Juggy Murray, along with Bobby Robinson, were the two most successful black record label proprietors in New York City. Although Sue became nationally known for its rock and roll and rhythm and blues hits by acts such as Ike and Tina Turner, most of the albums on the Sue label were jazz, for example by the Ray Bryant Combo, Ernestine Anderson and Jimmy McGriff.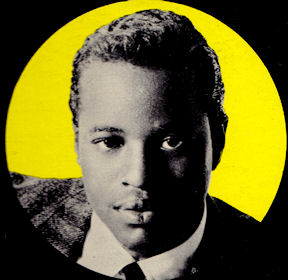 The Matadors gave Sue Records its first regional hit in 1957 with "Vengeance" [Sue 700]. The next year, Sue had two more hits: "I Feel Like a Million," by Mamie Bradley [Sue 702] and "Itchy Twitchy Feeling," by Bobby Hendricks [Sue 706]. The latter hit the top 25 on the national pop charts and established Sue as a national label. Hendricks was a veteran of R&B groups by that time, having been in the Swallows in 1956 and the Flyers (Atco) in 1957. His big step to stardom came as a member of the by-then-disintegrating original Drifters in 1958, where he sang lead on the hit "Drip Drop" before he left the group to go solo. Hendricks used his Atco/Atlantic/Drifters connections many times over the next few years. "Itchy Twitchy Feeling" is backed by the Coasters, label mates at Atco. His second hit, "Psycho" [Sue 732] in 1960, was co-written by ex-Drifter Clyde McPhatter, and features a "Name Game"-like babbling give-and-take with "psychiatrist" Dr. Jive (Tommy Smalls), a New York deejay. (Incidently, this was years before the Shirley Ellis record, and may have been an influence on that hit.) By 1964, Hendricks had rejoined the Drifters.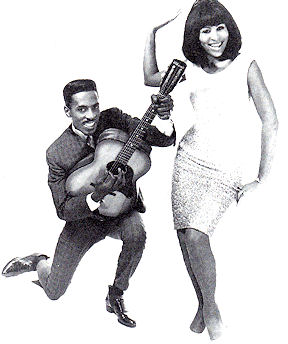 The non-jazz mainstay of the Sue label in the early 1960s was husband-and-wife team Ike and Tina Turner, in the days when they were doing one night stands in the black clubs known as the "chittlin circuit." Starting in 1960, the duo hit the pop charts with "A Fool In Love" [Sue 730, #2 R&B, #27 pop, 8/60], and within two years had added five more national hits: "I Idolize You " [Sue 735, #5 R&B, #82 pop, 12/60], "It's Gonna Work Out Fine" [Sue 749, #2 R&B, #14 pop, 7/61, backed by Mickey & Sylvia], "Poor Fool" [Sue 753, #4 R&B, #38 pop, 11/61], "Tra La La La La" [Sue 757, #9 R&B, #50 pop, 3/62], and "You Should'a Treated Me Right [Sue 765, #89 pop, 6/62]. After the latter record, their hits with Sue Records ended. It wasn't until 1964 that they regained national chart success, with "You Can't Miss Nothing That You Never Had" on the Sonja label. Between early 1964 and late 1969, Ike and Tina set the unofficial record for most hits with different labels, having chart records on Sonja, Warner Bros., Kent, Loma, Modern, Philles, Innis, Blue Thumb, Minit, and A&M, making them the nomads of 1960s music. By the early 1970s, they became very popular, but their hits ground to a halt in early 1975, at least partly due to strife between the two. By late 1975, Tina released a solo effort, a cover of Led Zeppelin's "Whole Lotta Love" [United Artists 724], which reached #61 on the R&B charts. Then they were gone. In 1976, they divorced, and we didn't hear anything more until 1984, when Tina Turner signed with Capitol and became a superstar as a solo performer.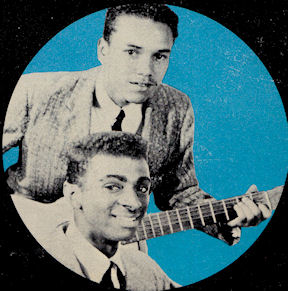 In 1961, Murray picked up an instrumental by a couple of Californians (Henry Bellinger and Johnny Lageman) calling themselves the Duals. The record "Stick Shift," written by guitarist Bellinger, had originally been out on H.B. Barnum's Star Revue label [#1031], but was reissued on Sue 745 for national distribution. It made the top 25. Instrumentals are difficult to place for most people, since there are no words to associate with the title, but the hot rod startup and gear shifting, screeching tires throughout the song and the memorable squad-car pullover at the end are remembered by almost everyone who listened to the radio at the time. It was an early prototype of the surf/car song genre from California, and perhaps a forefather of later car songs like the 1975 hit "Autobahn" by Kraftwerk. Bellinger and Lageman were on "Stick Shift," but so also were a group of top Los Angeles studio musicians including Hal Blaine on drums as well as producer H.B. Barnum.

The A.F.O. label was formed in New Orleans by Harold Battiste in 1961. Juggy Murray bankrolled the label and was the national distributor for the label. The name A.F.O. stands for "All For One." The label was intended to be a co-operative of the session musicians that were playing on most of the records being recorded in New Orleans. A.F.O. had a big hit with Barbara George called "I Know (You Don't Love Me No More)" [A.F.O. 302], which hit the charts in November, 1961, reaching #1 R&B and #3 pop. After her followup, "You Talk About Love" [A.F.O. 304] only reached #46, Juggy Murray signed Barbara George away from A.F.O. to his own Sue label in the spring of 1962. A.F.O. lost it's biggest star and the label declined. Barbara George had two more minor chart records for Sue, "If You Think" [Sue 763, #114, 7/62] and "Send for Me (If You Need Some Lovin')" [Sue 766, #96, 9/62]. After an additional single failed to chart altogether, Juggy Murray released her, but she had no more success with other labels.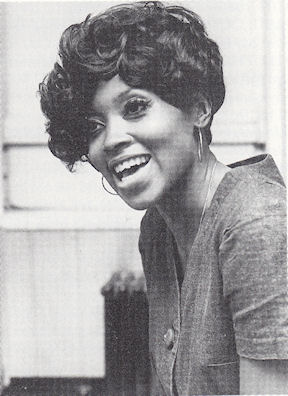 Justine "Baby" Washington was a South Carolina native who grew up in New York City. She was a member of the female vocal group The Hearts, who had charted in 1955 with "Lonely Nights" when she was just 15 years old. By 1960, she was signed as a solo singer to the Neptune label had a couple of minor hits as Jeanette (Baby) Washington. Her first chart record for the Sue Records label was "Handful of Memories" [Sue 767], which reached #16 on the R&B charts and #116 on the pop side. After another minor hit ("Hush Heart" [Sue 769, #102]) in December, 1962, she had her first major pop hit on Sue in April, 1963, with "That's How Heartaches are Made" [Sue 783, #10 R&B, #40 pop], then followed it with nine additional sides that charted nationally between 1963 and 1965: "Leave Me Alone" [Sue 790, #21 R&B, #62 pop, 7/63], "Hey Lonely One" [Sue794, #100 pop, 10/63], "Who's Gonna Take Care of Me"/"I Can't Wait Until I See My Baby" [Sue 797, #31 R&B, #125 pop/#93 pop, 2/64, released as Justine Washington], "The Clock" [Sue 104, #36 R&B, #100 pop, 9/64], "It'll Never Be Over for Me" [Sue 114, #22 R&B, #98 pop], "Run My Heart" [Sue 119, #121 pop, 1/65], "Only Those In Love" [Sue 129, #10 R&B, #73 pop, 7/65], and "No Time For Pity" [Sue 137, #125 pop, 11/65]. Her 12 chart hits for Sue make her the most prolific hitmaker the label ever had, and second only to Ike and Tina Turner in top 10 records.

Symbol Records was a subsidiary of Sue, and had the company's biggest hit yet, "Mockingbird" [Symbol 919, #7 pop, #2 R&B] by Inez Foxx in the summer of 1963. Inez and her guitarist brother Charlie had several other chart records for Symbol during 1963-64.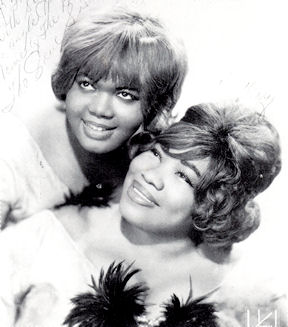 The Soul Sisters were Thresia Cleveland and Ann Gissendanner, a duo from New York City who had several hits for Sue Records in 1964. Their first hit the charts in February, 1964. "I Can't Stand It" [Sue 799], eventually reached #8 on the R&B charts and #46 on the pop charts. The follow-up single, "Good Time Tonight" [Sue 10-005, 6/64] reached #42 R&B and #98 pop. They followed that with an August, 1964, remake of the Johnny Thunder hit "Loop De Loop" [Sue 107], which only reached #107 on the Bubbling Under charts. Their chart swan song in October of that year was "Just a Moment Ago" [Sue 111], which scraped the bottom of the pop charts at #100.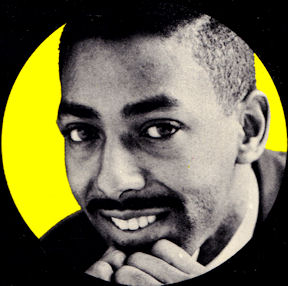 On the jazz side, jazz organist Jimmy McGriff was the first to land on the charts, when "I Got A Woman" [Sue 770] reached #5 R&B and #20 pop in late 1962. McGriff followed that hit with five more lesser hits: "All About My Girl"/"M.G. Blues" [Sue 777, #12 R&B, #50 pop/#95 pop, 1/63], "The Last Minute" [Sue 786, #99 pop, 5/63], "Kiko" [Sue 10-001, #19 R&B, #79 pop, 5/64], and "Topkapi" [Sue 112, #133 pop, 11/64]. His album I've Got A Woman was also Sue's highest reaching charter at #22. In all, McGriff had nine different albums released on the Sue label.

Hank Jacobs, like Jimmy McGriff a jazz organist, charted in early 1964 with "So Far Away" [Sue 795], which reached #19 on the R&B charts and #91 pop. About the same time Jimmy McGriff was charting his last for Sue, fellow jazzman Ray Bryant also had a minor hit with "Shake a Lady" [Sue 108], which reached #108 late in 1964. It was the only charted on Sue for Bryant, who four years earlier had had a hit with "The Madison Time" on Columbia. He had signed with Sue Records in 1963, and between 1963 and 1965 put out four albums on the label.

From the end of 1964 to 1968, not much was happening on the charts for Sue Records. Memphis-born singer Bobby Lee reached #41 on the R&B charts in August, 1966, with "I Was Born a Loser" [Sue 144], but that was the last of the chart hits on the original label. The 45 series stretched out a bit more to #150, but it was clear the glory days had passed. By 1968, not much at all was happening with the label, so Juggy Murray sold Sue Records to United Artists. As part of the deal, Murray kept running the label, such that it was. United Artists, primarily interested in reissuing the back catalog, moved the masters from New York to their storage facility in California and basically left Juggy Murray alone. They had few expectations for additional hits.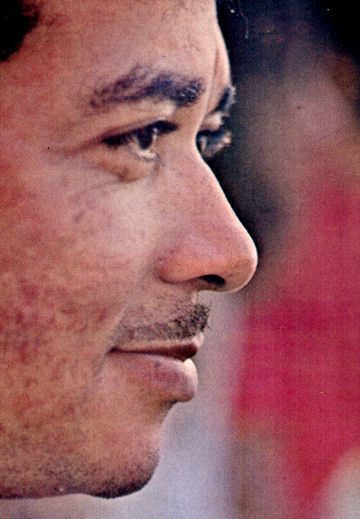 Imagine their surprise. In December, 1969, Wilbert Harrison entered the pop charts with "Let's Work Together" [Sue 11], eventually reaching #32. He had originally recorded the song as "Let's Stick Together" for the Fury label in 1962, to no particular success. Between 1962 and 1969, he had spent a lot of time performing in small clubs and eventually honed the song into a real rocker, albeit with a slightly changed title. It was released as a two-sided single, with Part 1 and Part 2 breaking up the 5:19 length of the original, which appears as one track on the Let's Work Together album. The back of the album cover featured a positive review of the single from Rolling Stone magazine. The album also included a remake of his most famous hit, "Kansas City." (Ironically, "Let's Work Together" was itself remade by the rock/boogie group Canned Heat less than a year later, in October, 1970, this time reaching #26 [Liberty 56151].)

Typical of the promotion the parent company gave the United-Artists-owned version of Sue Records, they never even bothered to issue a followup single to Wilbert Harrison's "Let's Work Together." In fact, they issued a mere 15 singles — and the one (Wilbert Harrison) album — from 1968 through 1970. By the end of 1970, Sue Records was dead for all intents and purposes except as a reissue imprint as part of the UA (later EMI) empire. The Sue Records masters are today owned by EMI Records.

Juggy Murray remained active in the music business, both as a producer and occasionally as an artist, well past the demise of his label. He died in a hospital in the Bronx on January 20, 2005, at the age of 82.

As for stereo, except for jazz albums and the 1970 Wilbert Harrison album, Sue, Symbol, and AFO have been essentially a washout as far as stereo hits. The rock and roll albums that were issued in stereo tended toward rechanneled stereo. Even the 1994 4-CD box set, The Sue Story, [EMI 7243 8 28093 2 6] was all mono. In the accompanying discographies, where we have found a stereo listing for an album, we have used the "STLP-" prefix. Those albums which have no indication of a stereo release use the "LP-" prefix.

We would appreciate any additions or corrections to this discography. Just send them to us via e-mail. Both Sides Now Publications is an information web page. We are not a catalog, nor can we provide the records listed below. We have no association with Sue, Symbol, AFO, or EMI Records. Should you be interested in acquiring albums listed in this discography (which are all out of print), we suggest you see our Frequently Asked Questions page and Follow the instructions found there. This story and discography are copyright 1998, 1999, 2000, 2009, 2011 by Mike Callahan.
Thanks to Sherron Lumley.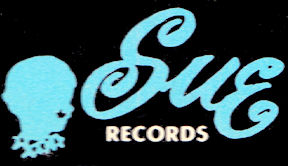 On to the Sue Album Discography




On to the A.F.O. Album Discography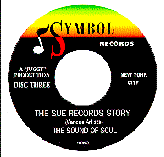 On to the Symbol Album Discography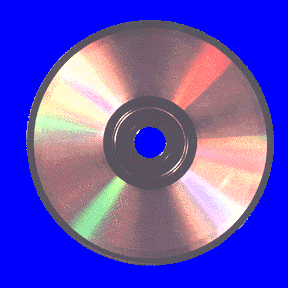 Back to the Discography Main Page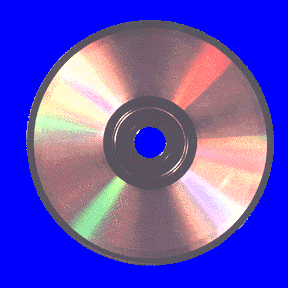 Back to the Both Sides Now Home Page