A.F.O. Album Discography
By David Edwards and Mike Callahan
Last update: December 5, 2009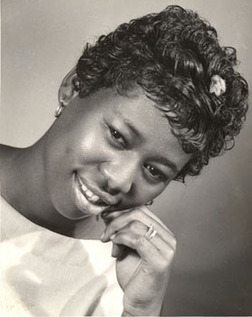 The A.F.O. label was formed in New Orleans by Harold Battiste in 1961. Juggy Murray, owner of Sue Records in New York, bankrolled the label and was A.F.O.'s national distributor. The name A.F.O. is an abbreviation of "All For One". The label was intended to be a co-operative of the session musicians that were playing on most of the records being recorded in New Orleans.

A.F.O. immediately had a hit with the Prince La La single "She Put the Hurt on Me" [A.F.O. 301, #28 R&B, #119 pop] in the fall of 1961, then an even bigger hit by Barbara George called "I Know (You Don't Love Me No More)" [A.F.O. 302] which reached #1 on the R&B charts and #3 on the pop charts. But neither artist could sustain the hits. Prince La La's followup, "Gettin' Married Soon" [A.F.O. 303], didn't chart at all, and the Barbara George followup "You Talk About Love" [A.F.O. 304] only reached #46 on the pop charts and surprisingly missed the R&B charts altogether. An album was released made up almost entirely of Barbara George-penned tunes.

Juggy Murray undoubtedly thought he could do better with Barbara George on his own label, so in the spring of 1962, after her second A.F.O. single, he signed her away from A.F.O. to his own Sue label. This was a blow to A.F.O., as they lost their biggest star, but they did owe Juggy Murray something for financing the operation at the start. Ironically, Barbara George did no better, in fact worse, on the Sue label, and after three singles was eventually released. She continued appearing over the next few years trying for a comeback, but by the end of the 1960s was essentially out of the music industry except for occasional guest appearances on albums by other artists.

A.F.O. released a total of twelve singles from 1961 to 1963, the year the label finally folded. Among the artists are some very well-known New Orleans stars. The single artists included Barbara George, Prince La La, the Blenders, Willie Tee, Mac Rebennack (Dr. John), Tammy Lynn, Plas Johnson (session sax player who was the lead on Henry Mancini's "Pink Panther Theme"), the Nookie Boys, Wallace Johnson, and the AFO Combo.

Also of interest are the two albums released on A.F.O.'s jazz series, featuring some of New Orleans' jazz legends. The first of these was an album by the Ellis Marsalis Quartet, which consisted of Ellis Marsalis (piano), Nat Perrilliat (tenor saxophone), Marshall Smith (bass), and James Black (drums). Marsalis, Smith and Black usually performed as the Ellis Marsalis Trio. Ellis Marsalis is the father of noted musicians Branford Marsalis (saxophone), Wynton Marsalis (trumpet), Delfeayo Marsalis (trombone), and Jason Marsalis (drums). James Black was quite well-known in New Orleans as a drum virtuoso, and appears on Eddie Bo's 1969 hit "Hook and Sling" [Scram 117], but was not well known elsewhere. The second album, A Compendium featured singer Tammy Lynn with a collection of New Orleans session men well known in New Orleans. Both of these albums are well-known in jazz circles and have been reissued on CD.


| | | | |
| --- | --- | --- | --- |
| | | | The A.F.O. album label (far left) was orange with black printing. Around the center hole is a white spot. The top part of the label is black with "a.f.o." in white. The most common 45 label (center left) is similar, using a red label with a black top. The LP-0000 jazz series label (near left) was orange with black print, with "AFO" written vertically in a black oval to the left of the center hole. |



We would appreciate any additions or corrections to this discography. Just send them to us via e-mail. Both Sides Now Publications is an information web page. We are not a catalog, nor can we provide the records listed below. We have no association with A.F.O. Records. Should you be interested in acquiring albums listed in this discography (which are all out of print), we suggest you see our Frequently Asked Questions page and follow the instructions found there. This story and discography are copyright 2009 by Mike Callahan.

A.F.O. ALBUM DISCOGRAPHY
| | |
| --- | --- |
| Cover | Number - Title - Artist - [Release Date] Contents |
| | A.F.O. LP-5000 Popular Series: |
| | LP 5001 - I Know (You Don't Love Me No More) - Barbara George [1962] Issued in mono only. I Know/Whip-O-Will/Since I Fell For You/Don't You Ask Me No Questions/Without Love/Talk About Love//Love I Never Knew/Hurted/I'm In A Strain/Honest I Do/Let's Steal Away |
| | A.F.O. LP-0000 Jazz Series: |
| | LP 0001 - Monkey Puzzle - Ellis Marsalis Quartet [1963] Reissued on CD as The Classic Ellis Marsalis with several bonus tracks [AFO 91-04]. Monkey Puzzle/Whistle Stop/After/Dee Wee/12's It/Yesterdays/Magnolia Triangle |
| | LP 0002 - A Compendium - AFO Executives with Tammy Lynn [1963] Artists include Tami Lynn (vocals), Harold Battiste (piano & saxophone), Red Tyler (saxophone), Chuck Badie (bass), Mel Lastie (trumpet), and John Boudreaux (drums). Reissued on CD [AFO 92-10] with different cover (shown at right). Everything's Coming Up Roses/The Man I Love/I Left My Heart in San Francisco/Le John/Ol' Man River/That's All//One Naughty Flat/Mojo Hanna/The Big B.N./Money/Olde Wine & Some |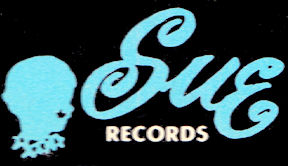 Back to the The Sue Records Story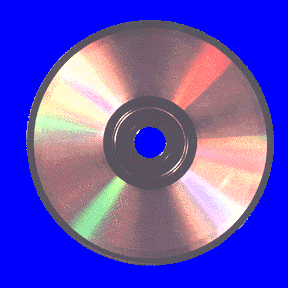 Back to the Discography Listings Page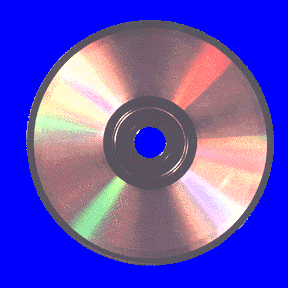 Back to the Both Sides Now Home Page