Autumn Records was founded in late 1963 by Tom Donahue along with Bobby Mitchell. Both were "Boss Jocks" at San Francisco top-40 radio station KYA . The two started a partnership by producing concerts at the Cow Palace and Candlestick Park as "Tempo Productions." One of these 1963 concerts was recorded and became the first album released on their new Autumn label. Autumn was unusual in that their first release was their KYA's Memories of the Cow Palace album. The singles came several months later. In all, Autumn released four albums and 28 singles before they went under.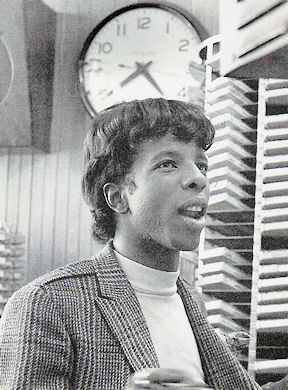 Donahue and Mitchell soon found a sharp-dressed, energetic 19-year old producer named Sylvester Stewart. Stewart, transplanted to San Francisco from his native Dallas, had produced a number of singles for himself and his family in different combinations, and was working with some R&B bands in the area. Stewart would a few years later become better known as Sly Stone, leader of "Sly and the Family Stone." The owners basically gave him the run of the studio, and put him to work with newly signed vocalist Bobby Freeman.

Native San Franciscan Bobby Freeman had had a huge hit in 1958 with "Do You Want to Dance" [Josie 836], which reached #5. His career continued with six additional chart records before 1962, but nothing like his first hit. He also complained to Donahue and Mitchell that he had received almost nothing in the way of pay for his efforts. Bobby Freeman was the artist on the first two Autumn singles. Autumn 1 was "Come to Me"/"Let's Surf Again," issued in the spring of 1964; it didn't chart. But Freeman (with help from Sly Stewart) came up with another #5 hit, "C'Mon and Swim" [Autumn 2] after its release in June. The followup, "S-W-I-M" [Autumn 5], didn't do as well (#56), and the third try, "I'll Never Fall in Love Again" [Autumn 9] only barely charted at all, at #131. Nevertheless, his chart success merited an album, C'mon and S-W-I-M with Bobby Freeman, issued as Autumn LP-102. His last single for Autumn, "The Duck" [Autumn 25], didn't chart.

Autumn 3 was a single credited to "Sly Stuart," "I Just Learned How To Swim"/"Scat Swim", but it didn't chart, either. In fact, none of Sly's singles for Autumn were successful. The other two released singles were both credited to just "Sly:" "Buttermilk, Parts 1 and 2" [Autumn 14] and "Temptation Walk, Parts 1 & 2" [Autumn 26]. Sly was planning a live album, but it was never finished.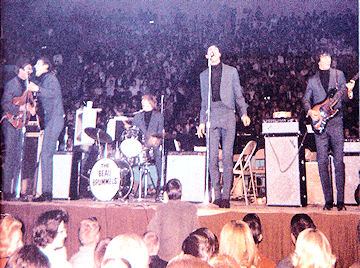 Donahue and Mitchell also put Sly together with a band they had signed called the Beau Brummels. He tightened up their vocals and playing and injected energy into their performances, and the group was soon on the pop charts with "Laugh, Laugh" [Autumn 8, 1/65, #18], "Just a Little" [Autumn 10, 4/65, #8], "You Tell Me Why" [Autumn 16, 7/65, #38], "Don't Talk to Strangers" [Autumn 20, 10/65, #52] and "Good Time Music" [Autumn 24, 12/65, #97]. The Beau Brummels were started by singer/songwriter/guitarist Ron Elliott, who wrote most of their songs. He recruited four others, guitarist/bassist Ron Meagher, lead singer Sal Valentino, bassist Declan Mulligan, and drummer John Peterson, and the group signed with Autumn in 1964. By the time their second album came out, in 1965, the band was down to four, Mulligan having left. The five original members reunited in 1974, at least long enough to record a live CD released finally in 2000, but Meagher left before their 1975 reunion album Beau Brummels was finished.

Other artists on Autumn included the Mojo Men, the Tikis, the Vejtables, the Upsetters, Rico & the Ravens, the Spearmints, the Dixies, the Carousels, the Knight Riders, the Chosen Few, the Casualeers, and Charity Shane. Sly worked with most or all of these, to varying success, and Autumn seemed to have an "in" with the program directors in Chicago. The Vejtables had two chart hits, "I Still Love You" [Autumn 15], which reached #84 nationally (#23 in Chicago), and "The Last Thing On My Mind" [Autumn 23], reaching #117 nationally. The Tikis didn't have national success, but "If I've Been Dreaming" [Autumn 18] was played in Chicago for a couple of weeks in October, 1965. The Mojo Men didn't chart nationally, either, but "Off the Hook" [Autumn 11] was played for two weeks in late June, 1965 and "Dance with Me" [Autumn 19] made #61 nationally and #27 on the WLS charts starting in October, 1965.

But by late 1965, when "Dance with Me" was trying to become a hit, Autumn Records was running out of money, as is the case with most small labels. Sly spent a few sessions in the studio with Billy Preston, but nothing was released (until the 1994 Ace CD Precious Stone, see below). In early 1966, Autumn sold most of the artists' contracts to Warner Bros Records. The Beau Brummels continued by recording several albums for WB, including the LP Triangle, which charted, along with the single "One Too Many Mornings" [Warner Bros 5813, 6/66, #95]. The Tikis went to Warners and changed their name to Harper's Bizarre, and had several big hits. The Mojo Men went to Warner Bros (Reprise) and recorded the Stephen Stills tune "Sit Down I Think I Love You" [Reprise 0539] which made #38 after release in January, 1967, and "Me About You" [Reprise 0580], which made #83 in June, 1967.

While the contracts went to Warner Bros, the master tapes and rights to past product were sold to Jack Lewerke's Vault Records in Los Angeles. Bobby Mitchell died in 1968 and Tom Donahue, who became one of the pioneers of FM radio, died in 1975.



Cover



Number - Title - Artist - [Release Date] (Chart) Contents





Autumn LP/SLP-100 Series:



LP 101 - KYA's Memories of the Cow Palace - Various Artists [1/64] Issued in mono only. Recorded live at the Cow Palace, San Francisco on September 28, 1963; conducted by Phil Spector. Bye Bye Love - George & Teddy/Don't Make Me Over - Dionne Warwick/My Babe - Righteous Brothers/On Broadway - Drifters/Cry To Me - Betty Harris//Let's Surf Again - Bobby Freeman/When The Saints Come Marching In - Jan & Dean/What'd I Say - Ronettes/Palisades Park - Freddy Cannon/Mashed Potato Time - Dee Dee Sharp



LP 102 - C'mon and S-W-I-M with Bobby Freeman - Bobby Freeman [1964] Issued in mono only. C'mon And Swim, Part I/Do The Monkey/Good Lovin/Ya Ya/Speedo (The Monkey Man)/I'll Never Fall In Love Again//C'mon And Swim, Part II/Walkin The Dog/Work Song/Money/That Little Old Heartbreaker Me/S-W-I-M



LP 103/SLP 103 - Introducing the Beau Brummels - Beau Brummels [1965] (5-65, #24) Laugh Laugh (S)/Still In Love With You Baby (S)/Just A Little (S)/They'll Make You Cry (S)/Stick Like Glue (S)/That's If You Want Me To (S)//Ain't That Loving You Baby (S)/Not Too Long Ago (S)/I Would Be Happy (S)/I Want More Loving (S)/Oh Lonesome Me (S)/Just Wait And See (S)



LP 104/SLP 104 - The Beau Brummels, Volume 2 - Beau Brummels [1965] You Tell Me Why (S)/I Want You (S)/Dosen't Matter (S)/That's Alright (S)/Sometime At Night (S)/Can It Be (S)//Sad Little Girl (S)/Woman (S)/Don't Talk To Strangers (S)/I've Never Known (S)/When It Comes To Your Love (S)/In Good Time (S)





RELATED LPs:



JAS (US):
JAS-5000 - The Original Hits of the Beau Brummels - Beau Brummels [1975] Label gives title as Beau Brummels' Greatest Hits. Reissue of Vault LP 114 with a few track changes. Laugh Laugh (S)/Still In Love With You Baby (S)/Just A Little (S)/They'll Make You Cry (S)/I Want You (S)/You Tell Me Why (S)//Don't Talk To Strangers (S)/In Good Time (S)/Sad Little Girl (S)/Ain't That Lovin' You Baby (S)/Not Too Long Ago (S)/Woman (S)



JAS-5001 - San Francisco Roots - Various Artists [1976] A reissue of Vault SLP-119 with three added tracks and a few typos. Has original liner notes from Vault 119 plus additional notes by Jack Lewerke and Rachel Donahue, widow of the former owner of Autumn Records. Laugh Laugh - Beau Brummels (S)/Somebody To Love - Great Society (E)/Free Advice - Great Society (E)/Stick Like Glue - Beau Brummels (S)/That's If You Want Me To - Beau Brummels (S)/Dance With Me - Mojo Men (M)/She's My Baby - Mojo Men (M)/I - Knight Riders (M)//C'Mon And Swim, Part I - Bobby Freeman (M)/C'Mon And Swim, Part II - Bobby Freeman (M)/Don't Talk To Strangers - Beau Brummels (S)/Sad Little Girl - Beau Brummels (S)/Anything - Vejtables [cover erroneously credits Beau Brummels] (M)/I Still Love You - Vejtables [cover and label erroneously list "Still In Love With You Baby" by Beau Brummels] (M)/Darkest Night Of The Year - Tikis (M)/Pay Attention To Me - Tikis (M)



Post (US):
POST-6000 - The Beau Brummels Sing - Beau Brummels [1968] Jacket notes the album is "electronically re-recorded to simulate stereo," although ten of the sixteen tracks are true stereo. Laugh Laugh (S)/You Tell Me Why (S)/In Good Time (S)/Sad Little Girl (S)/Ain't That Loving You Baby (S)/I Want You (E)/Good Time Music (E)/Still In Love With You Baby (S)//Just A Little (S)/Stick Like Glue (E)/They'll Make You Cry (S)/Just Wait And See (E)/Not Too Long Ago (E)/When It Comes To Your Love (E)/Woman (S)/Don't Talk To Strangers (S)



Rhino/Autumn (US):
RNLP 101 - The Best of the Beau Brummels 1964-1968 - Beau Brummels [1981] Laugh Laugh (S)/Just A Little (S)/You Tell Me Why (S)/Don't Talk To Strangers (M)/In Good Time (S)/Sad Little Girl (M)/Still In Love With You Baby (S)//Magic Hollow (S)/Are You Happy (S)/Deep Water (S)/Turn Around (S)/Lower Level (M)/Here We Are Again (M)/Fine With Me (M)



RNLP 102 - Introducing the Beau Brummels - Beau Brummels [1982] Reissue of Autumn SLP-103. Laugh Laugh (S)/Still In Love With You Baby (S)/Just A Little (S)/Just Wait And See (S)/Oh Lonesome Me (S)/Ain't That Lovin' You Baby (S)//Stick Like Glue (S)/They'll Make You Cry (S)/That's, If You Want Me To (S)/I Want More Loving (S)/I Would Be Happy (S)/Not Too Long Ago (S)



RNLP 104 - From the Vaults - Beau Brummels [1982] I Will Go (E)/Gentle Wandering Ways (S)/She Loves Me (E)/I Grow Old (E)/Lonely Man (E)/I'll Tell You (S)/Sad Little Girl (E, alternate version)//Woman (S, vocal version)/Dream On (S, with studio talk)/Good Time Music (M)/She Sends Me (E)/Love Is Just A Game (E)/Can't Be So (E)/The Jerk (M, with studio talk and false start)



RNLP 105 - Memories of the Cow Palace - Various Artists [1983] Reissue of Autumn LP-101. Bye Bye Love - George & Teddy (M)/Don't Make Me Over - Dionne Warwick (M)/My Babe - Righteous Brothers (M)/On Broadway - Drifters (M)/Cry To Me - Betty Harris (M)//Let's Surf Again - Bobby Freeman (M)/When The Saints Come Marching In - Jan & Dean (M)/What'd I Say - Ronettes (M)/Palisades Park - Freddy Cannon (M)/Mashed Potato Time - Dee Dee Sharp (M)



Vault (US):
LP/SLP 114 - The Best Of The Beau Brummels - Beau Brummels [1967] Laugh Laugh (S)/Still In Love With You Baby (S)/Just A Little (S)/They'll Make You Cry (S)/You Tell Me Why (S)//Don't Talk To Strangers (S)/In Good Time (S)/Sad Little Girl (S)/Ain't That Loving You Baby (S)/Good Time Music (E)



SLP 119 - San Francisco Roots - Various Artists [1968] Somebody To Love - Great Society (E)/Free Advice - Great Society (E)/Stick Like Glue - Beau Brummels (S)/That's If You Want Me To - Beau Brummels (S)/Dance With Me - Mojo Men (E)/She's My Baby - Mojo Men (E)/I - Knight Riders (E)//Don't Talk To Strangers - Beau Brummels (S)/Sad Little Girl - Beau Brummels (S)/Anything - Vejtables (E)/I Still Love You - Vejtables (E)/Darkest Night Of The Year - Tikis (E)/Pay Attention To Me - Tikis (E)



SLP 121 - Vol. 44 - Beau Brummels [1968] Gentle Wanderin' Ways (E)/Fine With Me (E)/Dream On, Dream On, Dream (E)/I Want More Lovin' (S)/I've Never Known (S)/Oh, Lonesome Me (S)//When It Comes To Your Love (S)/Doesn't Matter (S)/More Than Happy (S)/That's All Right (S)/Can It Be (S)/Louie, Louie (S)





RELATED CDs:



Ace (UK):
CDCHD 539 - Precious Stone: In the Studio with Sly Stone 1963-1965 - Various Artists [1994] The Swim - Sly & Rose (S)/Scat Swim - Sly Stewart (M)/I Taught Him, Part 1 - Gloria Scott & Tonettes (M)/Don't Say I Didn't Warn You - Gloria Scott & Tonettes (S)/Help Me With My Broken Heart - Sly (S)/Out Of Sight - Sly (S)/The Nerve Of You - Emile O'Connor (S)/Every Dog Has His Day - Emile O'Connor (S)/On Broadway - Sly (S)/Searchin' - Sly (S)/Lord Lord - Sly (S, with countoff)/The Seventh Son - Sly (M)/The Jerk - Sly & Sal (M)/That Little Old Heartbreaker Me - Bobby Freeman (S)/I'll Never Fall In Love Again - Bobby Freeman (S)/Ain't That Lovin' You Baby - Sly & Billy Preston (M)/Buttermilk, Part 1 - Sly (M)/Fake It - George & Teddy (S)/Laugh - George & Teddy (S)/Little Latin Lupe Lu - Sly & Billy Preston (S)/Dance All Night - Sly & Freddie (S)/Temptation Walk - Sly (S)/Underdog - Sly (S, demo)/Can't You Tell I Love Her - Sly & Billy Preston (S, demo)/Life Of Fortune And Fame - Sly & Billy Preston (M, demo)/Take My Advice - Sly & Billy Preston (S)/As I Get Older - Sly & Billy Preston (S)/Radio Spot - Sly (S, with studio talk and short studio talk from another session spliced onto the end)



Aim (Australia):
AIM 1068 CD - Cry Just a Little: The Best of the Beau Brummels - Beau Brummels [2000] Just A Little (S)/Laugh Laugh (S)/Don't Talk To Strangers (S)/That's All Right (S)/Ain't That Loving You Baby (S)/You Tell Me Why (S)/When It Comes To Your Love (S)/Sad Little Girl (S)/Still In Love With You Baby (S)/Fine With Me (E)/I Want More Lovin' (S)/In Good Time (S)/Doesn't Matter (S)/Dream On Dream On (S)/Gentle Wandering Ways (E)/I've Never Known (S)/More Than Happy (S)/Oh Lonesome Me (S)/They'll Make You Cry (S)



Big Beat/Autumn (UK):
CDWIKD 127 - Autumn of Their Years: Rare and Unissued (Nuggets from the Golden State Series) - Beau Brummels [1994] This has 26 non-hit tracks, 16 of which are previously unissued, 9 come from the 1982 Rhino vinyl, and one from the 1968 Vault LP Volume 44. Most interesting are the alternate versions of "Laugh Laugh" and "Just A Little." She Sends Me (S)/Tomorrow Is Another Day (M)/She Loves Me (M)/Woman (S, vocal version)/Dream On (S, with studio talk)/Cry Some (S)/I Grow Old (S)/No Lonelier Man (S)/This Is Love (S)/She's My Girl (M)/I'll Tell You (S)/Let Me In (S)/Love Is Just A Game (M)/'Til The Day (S, with countoff)/I Will Go (M)/Stay With Me Awhile (M)/I'm Alone Again (M)/Down On Me (S)/Can't Be So (M)/Fine With Me (S)/Coming Home (S)/That's All That Matters (S)/Laugh Laugh (M, alt. version, ends cold)/Still In Love With You Baby (M, alt. version)/Just A Little (M, alt. version)/When It Comes To Your Love (S, instrumental)



CDWIKD 128 - Dance with Me: the Autumn Teen Sound (Nuggets from the Golden State Series) - Various Artists [1994] Interesting compilation with stereo versions of many of Autumn's obscure singles. Dance With Me - Mojo Men (S)/She Goes With Me - Mojo Men (M)/Off The Hook - Mojo Men (S)/Draggin' The Main - Upsetters (S)/Little One - Spearmints (M, with studio talk)/Anything - Vejtables (S)/I Still Love You - Vejtables (S)/Where Did I Fail - Knight Riders (M)/I - Knight Riders (M)/Torture And Pain - Knight Riders (M)/Won't You Be My Baby - Knight Riders (M)/I Should Be Glad - Gear One (S)/Hello Little Girl - Gear One (S)/I Think It's Time - Chosen Few (S)/Nobody But Me - Chosen Few (S)/Pay Attention To Me - Tikis (S)/I'll Never Forget About You - Tikis (S)/Darkest Night Of The Year - Tikis (S)/Blue Eyes - Tikis (S)/Just Me - Us (S)/How Can I Tell Her - Us (S)/Mark My Words - Bundles (S)/Watch Me Girl - Bundles (S)/Somethin' Bad - Mojo Men (S)/My Woman's Head - Mojo Men (S)/Can't You See That She's Mine - Mojo Men (S)/Why - Mojo Men (S)/As I Get Older - Mojo Men (S)/All Over Town - Au Go Gos (M)/I Still Love You - Vejtables (S, alternate version)



Collectables (US):
COL-CD-5417 - Do You Want to Dance - Bobby Freeman [1991] Do You Want To Dance (M)/Betty Lou Got A New Pair Of Shoes (S)/The Mess Around (S)/Mary Ann Thomas (S)/Need Your Love (S)/Ebb Tide (S)/C'Mon And Swim (S)/S-W-I-M (S, missing organ overdub)/Little Girl Don't You Understand (S)/Big Fat Woman (M)/She Said She Wants To Dance (S)/Shame On You Miss Johnson (S)



Dig Music (US):
Dig Music102 - Beau Brummels Live! - Beau Brummels [2000] Live set from 1974 with all five original members. Before this reunion could get onto commercial vinyl, bassist Ron Meagher left and the reunion fizzled. This is the only remnant of what could have been, in fact, the only known live recording for the group. Recorded at the Shire Road Pub in Fair Oaks Village just outside Sacramento, these recordings come right from the sound board there. All tracks originally mono, but here there is a slight electronic effect. Nine Pound Hammer/You Tell Me Why/Turn Around-Singing Cowboy/Gate Of Hearts/Lonely People/Music Speaks Louder/Lisa/Tennessee Walker/Don't Talk To Strangers/Laugh Laugh/Lonesome Town/Free/Man And Woman Kind/Restless Soul/Her Dream Alley/City Girl/Paper Plane/Just A Little/Love Can Fall A Long Way Down



Get Back (Italy):
GET 581 - Don't Talk to Strangers - Beau Brummels [2000] Packaged in a jewel case with a printed cardboard sleeve. Gentle Wandering Ways (S)/In Good Time (S)/Still In Love With You Baby (S)/Sad Little Girl (S)/You Tell Me Why (S)/Don't Talk To Strangers (S)/Laugh Laugh (S)/Just A Little (S)/Woman (S)/Good Time Music (M)



One Way (US):
OW 35141 - From the Vaults - Beau Brummels [1999] Reissue of Rhino/Autumn RNLP- 104. I Will Go (E)/Gentle Wandering Ways (S)/She Loves Me (E)/I Grow Old (E)/Lonely Man (E)/I'll Tell You (S)/Sad Little Girl (E, alternate version)/Woman (S, vocal version)/Dream On (S, with studio talk)/Good Time Music (M)/She Sends Me (E)/Love Is Just A Game (E)/Can't Be So (E)/The Jerk (M, with studio talk and false start)



Rhino (US):
RNCD 75779 - The Best of the Beau Brummels 1964-1968 - Beau Brummels [1987] Laugh Laugh (S, cold ending)/Still In Love With You Baby (S)/Just A Little (S)/They'll Make You Cry (S)/You Tell Me Why (S)/Don't Talk To Strangers (S)/In Good Time (S)/When It Comes To Your Love (S)/Sad Little Girl (S)/Gentle Wandering Ways (S)/One Too Many Mornings (S)/Here We Are Again (S)/Fine With Me (S)/Don't Make Promises (S)/Two Days Till Tomorrow (S)/Magic Hollow (S)/Are You Happy (S)/Deep Water (S)



R3 73044 - Lil' Bit of Gold - Bobby Freeman [1988] This is a 3-inch CD. This was announced in the 11/1988 Rhino catalog and promptly deleted, if it was actually issued at all. Do You Want To Dance/Betty Lou Got A New Pair Of Shoes/S-W-I-M/C'Mon And Swim



R3 73051 - Lil' Bit of Gold - Beau Brummels [1989] This is a 3-inch CD. Laugh Laugh (S)/Just A Little (S)/Don't Talk To Strangers (S)/You Tell Me Why (S)



Sundazed (US):
SC 6039 - Introducing the Beau Brummels - Beau Brummels [1995] Laugh Laugh (S)/Still In Love With You Baby (S)/Just A Little (S)/Just Wait And See (S)/Oh Lonesome Me (S)/Ain't That Loving You Baby (S)/Stick Like Glue (S)/They'll Make You Cry (S)/That's If You Want Me To (S)/I Want More Loving (S)/I Would Be Happy (S)/Not Too Long Ago (S)/Just A Little (M, demo)/Good Time Music (M)



SC 6040 - The Beau Brummels, Volume 2 - Beau Brummels [1995] You Tell Me Why (S)/I Want You (S)/Doesn't Matter (S)/That's Alright (S)/Sometime At Night (S)/Can It Be (S)/Sad Little Girl (S)/Woman (S)/Don't Talk To Strangers (S)/I've Never Known (S)/When It Comes To Your Love (S)/In Good Time (S)/Woman (S, vocal version)/When It Comes To Your Love (S, instrumental version)



SC 11033 - The Beau Brummels San Fran Sessions: Rarities, Demos, Alternate Takes, Unissued Performances: 1964-'66 - Beau Brummels [1996] (3-CD set) Disc #2 contains a hidden track of Dec Mulligan doing a KYA radio spot. Disc 1: Still In Love With You Baby (M, early take, with studio talk)/It's So Nice (M, demo)/Love Is Just A Game (M, demo)/Just A Little (S, alternate version 1, with studio talk under intro)/Just Wait And See (S, version 1)/How Many Times (M, demo)/Stay With Me A While [Sal Valentino] (M, demo)/I Will Go (M, demo)/Laugh Laugh (M, early alternate version)/ Sad Little Girl (M, demo)/She's My Girl (M, demo)/Talk To Me (M, demo)/Before Darkness Ends [Sal Valentino] (M, demo)/Hey Love (M, demo)/That's All That Matters (S)/I Want More Loving (M, alternate vocal)/I Will Love You Still (M, demo)/Just A Little (S, alternate version 2)/News (M, demo)/Woman (M, demo); Disc 2: Sometime At Night (S, alternate vocal)/Sad Little Girl (S, alternate version 1)/I'll Tell You (S)/When It Comes To Your Love (S, alternate version)/Can't Be So (M, demo)/That's Alright (M, demo)/No Lonelier Man (M, demo)/She Loves Me (M, demo)/Can It Be (M, demo)/Forget It Babe [Sal Valentino] (M, demo)/Woman (S, alternate instrumental version, with studio talk)/No Lonelier Man [Ron Elliott] (S, demo)/Tomorrow Is Another Day (M, demo)/I'm Alone Again (M, demo)/Kill [Ron Elliott] (S, demo, with countoff)/When It Comes To Your Love (M, demo)/Sad Little Girl (S, alternate version 2)/Sometime At Night (S, alternate vocal)/On The Road Again [Sal Valentino] (M, demo)/Pity The Fool (M, demo)/Dec Mulligan's KYA spot (M, with false starts and studio talk); Disc 3: She Sends Me (S)/Fine With Me (S)/Friend Of Mine [Ron Elliott] (S, demo, with studio talk and countoff)/Gentle Wanderin' Ways (S)/This Is Love [Sal Valentino] (M, demo)/This Is Love (S)/I Grow Old (S, version 1, with studio talk)/Dream On (S, with studio talk)/Till The Day [Ron Elliott] (S, demo, with studio talk and countoff)/I'll Go Now [Sal Valentino] (M, demo)/Down On Me (S)/I Cannot Hide [Ron Elliott] (S, demo)/Let Me In (S)/Cry Some (S)/What Do You Want [Ron Elliott] (S, demo)/Hey Love (S)/I Grow Old (S, version 2)/Find A Place [Sal Valentino] (M, demo)/I Will Go (S, instrumental track, with studio talk)/Coming Home [Ron Elliott] (S, demo, with studio talk and false starts)