Dial Album Discography
By Patrice Eyries, Mike Callahan, David Edwards and Randy Watts
Last update: April 15, 2010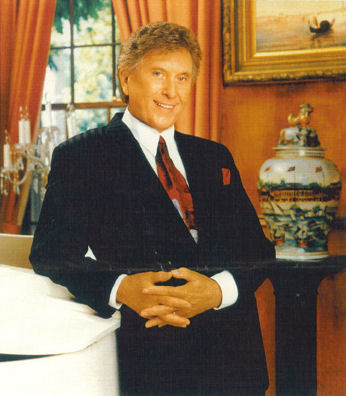 Dial Records was owned by Buddy Killen, who founded the label in 1961 as a vehicle for Joe Tex recordings. Although most of the albums released on the label from 1964-1979 were indeed by Joe Tex, the singles discography shows many other artists signed to the label. Outside of Joe Tex, however, the hits were few and far between.

The first time I saw Buddy Killen's name was in 1960, where he was listed as the songwriter for the hit song "Forever" by the Little Dippers on the University label. Killen, however, went considerably farther back than that in the music industry. In the early 1950s, Killen, then in his teens, was a bass player for the Grand Ole Opry in Nashville. The manager of the Grand Ole Opry, Jack Stapp, asked Killen to listen to songs for him in a publishing business (Tree Publishing) that Stapp was starting. Killen was paid $35 per week to produce demo recordings and plug songs, that is, try to interest artists in recording songs for which Tree held the publishing rights. (Tree held the rights to "Heartbreak Hotel" when Mae Boren Axton approached a young Elvis Presley and persuaded him to record it.) By 1957, Killen was Vice President of Tree Publishing and owned 30 percent of the company. The publishing business grew over the years into the huge Tree International. When Stapp died in 1989, Killen was able to buy his shares and took over outright ownership of the publishing company, which he eventually sold for a reported $30 million.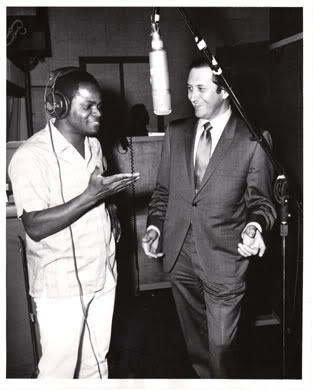 In 1961, Killen was tipped off by his assistant, Jerry Crutchfield, that he had met a great singer named Joe Tex. Killen listened to Tex and agreed, and wanted to sign him as a songwriter and to place him with major labels for recording. When this failed, Killen decided to establish a record label as a subsidiary of Tree Publishing and record Tex on the new label he called Dial. (There had been several other labels with this name over the years, but by 1961, all the others had gone out of business.) Buddy Killen and Joe Tex were both in their late twenties and got along well right from the start.

Joe Tex was born Joseph Arrington, Jr. in Baytown, Texas, in 1933, and spent his youth singing in church (the influences in his lyrics and topics for recordings are obvious). He went to New York in 1954 after he won a singing contest in Texas, and entered another contest at the Apollo Theater, which he also won. This led to a recording contract with King Records of Cincinnati. Although he recorded a number of singles for the label, none were successful. He had a minor hit in 1960 on Berry Gordy's Anna label with "All I Could Do Was Cry" [Anna 1119, 8/60, #102], but by 1961 was again looking for a label when Crutchfield came across him.

In 1961, Dial released only two singles, Joe Tex's "The Only Girl I've Ever Loved"/"What Should I Do" [Dial 3000] and "Conscience Let Me Go"/"Pain Reliever" by Wayne C. Handy [Dial 3001]. Neither made a ripple.

1962 and 1963 were years where Buddy Killen was trying things out and Joe Tex was learning his songwriting and singing craft. During those two years, Dial released six more singles by Tex to no avail. Other artists on Dial included George Kent, the Four Winds, the Catalinas, Gene & Jerry, and Jerry Woodard. 1964 wasn't much better. Three more Joe Tex singles were released, but this time one of them, "I'd Rather Have You" [Dial 3020] reached #44 on the R&B charts. New artists for the label in 1964 were Clarence Reid and Bobby Marchan, who had a chart hit with "I've Got a Thing Goin' On" [Dial 3022, 9/64, #102 pop/#25 R&B].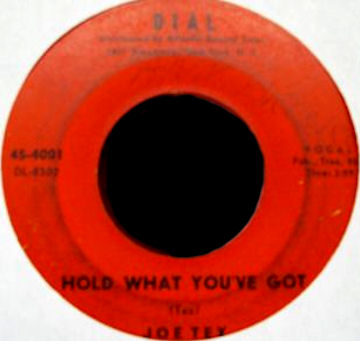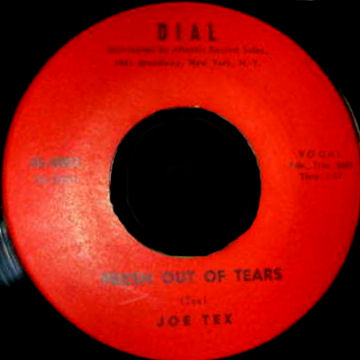 By the end of 1964, it was clear some things had to change. Killen had been doing his own distribution, which hadn't been particularly effective, so he signed a distribution agreement with Atlantic Records (Atlantic changed the singles catalog numbering from the 3000 series, which had reached 3023, to the 4000 series, so the series jumped to 4001.) The other problem was Joe Tex, who was getting discouraged after nine singles over four years and only one minor chart hit. Tex was asking Killen about getting out of his contract. Buddy asked Joe to be patient for one more single. They went down to Fame Studio in Muscle Shoals, Alabama, in November, 1964, to record "Fresh Out of Tears." After a grueling seven hours, Killen suggested they record a few lines from a new song Tex had written, but using country chords and country harmony. Tex was reluctant, claiming he didn't know anything about harmony. Killen overdubbed and spliced takes together, and finally came up with a finished (mono) master. The song was "Hold What You've Got" [Dial 4001], the first single distributed by Atlantic, which went to #1 R&B and #5 pop (with "Fresh Out of Tears" as the flip). Suddenly, everything was back to sweetness and light with Joe Tex, Buddy Killen and Dial Records.

And rightly so. From that point until mid-1968, every Joe Tex single charted: seventeen in a row made the R&B top-40 (or in one case, the Billboard Christmas Charts). And after that string was broken, a new one of seven more in a row started. Top-10 R&B hits for the Atlantic-distributed Dial included: "You Got What It Takes" [Dial 4003, 2/65, #10], "I Want To (Do Everything for You)" [Dial 4016, 8/65, #1], "Sweet Woman Like You" [Dial 4022, 12/65, #1], "The Love You Save (May Be Your Own)" [Dial 4026, 3/66, #2], "S.Y.S.L.J.F.M. (The Letter Song)" [Dial 4028, 5/66, #9], "I Believe I'm Gonna Make It" [Dial 4033, 7/66, #8], "Skinny Legs and All" [Dial 4063, 10/67, #2], "Men Are Gettin' Scarce" [Dial 4069, 2/68, #7], and "Buying a Book" [Dial 4090, 4/69, #10].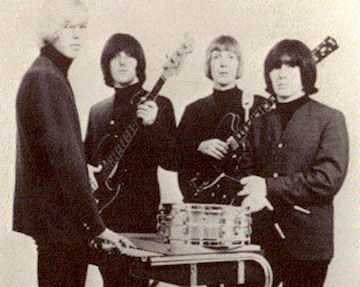 At the start of 1971, Dial switched distributors from Atlantic to Mercury, and the labels changed from red and black to yellow and red. The catalog series changed to the 1000 series. "I Gotcha" [Dial 1010] made #1 R&B and #2 pop early in 1972, and Joe Tex had several more chart hits by the end of 1975, when the distribution agreement with Mercury ended, but it just wasn't the same as the heydays with Atlantic. From 1976 to 1978, Dial temporarily ceased issuing product, and Joe Tex signed with Epic Records, where he had a #12 pop hit with "Ain't Gonna Bump No More (With No Big Fat Woman)" [Epic 50313], the first of his big hits to be written by anyone else but himself (it was written by Buddy Killen and Bernie Lee McGinty).

After things died down at Epic, Killen re-activated the Dial label in 1978, under a new distribution deal with T.K. Productions, and put out three singles and an album by — who else? — Joe Tex. None of these records were successful, and Joe Tex returned to spending time with his family on his farm in Texas. He died of a heart attack in August, 1982, at the age of 49.

Other artists who had singles on Dial during the Atlantic days include: the Illusions, Rhodes & Two Sisters, Wayne Kemp, Hobey Dodd, Jack Barlow, Marty Martel, Paul Kelly, Chris Harris, the Daydreams, Don Ray, Cherry Stone, Bobby Fischer, Glenn Vandall, the Busybodies, Sherrie Hughes, the Allman Joys (an early version of the Allman Brothers Band), Len Wade, the Tikis, the Beets, the Buddy Killen Orchestra, Front Page News, the Dialtones, Little Archie, Clarence "Frogman" Henry, Steff Sulke, Skip Gibbs, the Daybreakers, the What-Knots, Chain Reaction, Barry Jones, the Magnificent 7, Diana Trask (who had a country charter with "Lock, Stock and Teardrops" [Dial 4077, 6/68, #70] and later several other hits on Dot), Perpetual Motion, Ned Johnson, Free Reign, Little Kathy Hoffman, the Brotherhood, Duffy, and Chapter III.

After the switch to Mercury in early 1971, additional artists include: Dutch Ross, Jimmy Holiday, Kevin Johnson, Johnny Lee, the Nashville Edition, Don Wayne, Gunilla Hutton, Annette Snell, Jean Knight, King Floyd, Red Lane, and Bobby Roy.

After the few records released under T.K. distribution in 1978-1979, Killen closed the Dial label for good and concentrated on his other business interests. Buddy Killen died in Nashville in 2006.



| | | |
| --- | --- | --- |
| | | Early Dial singles had quite a few variations. Pre-Atlantic labels, and including "Hold What You've Got"/"Fresh Out of Tears", used the plain red label shown above. The Atlantic-distributed Dial 45s were red and black. Early singles had a red label with black print, with a black wedge at the top with "Dial" in either red (far left) or white (near left) cursive letters. |
| | | The promo 45s (far left) that corresponded to the labels above had the same design, but had a white label with black print. About 1967, the label changed to black with silver print (near left) and a red wedge at the top, the "Dial" now with a small grey and yellow sundial over it. "Men Are Gettin' Scarce," which sounds like a leftover track from the Live and Lively album, like "Woman Like That, Yeah", shown above, was not included on an album at the time, so was not mixed to stereo. |
| | | Deejay singles of the later label design often used the regular label with a rubber stamp that said "D.J. Copy - FOR PROMOTION" stamped across the logo area (far left). Mercury-distributed singles (near left) were yellow with a red wedge with the sundial above the label name. |
| | | The Mercury-distributed Dial album label, like the singles label, was yellow with a red wedge at the top, with the sundial logo above the label name. Promo labels were white with black print. The TK-distributed Dial label was yellow (bottom) and blue and green (top) with black lettering and "Dial" written in yellow lettering on the top half of the label. The following text bends around the bottom of the label: "Distributed by T.K. Productions, 495 S.E. 10th Ct, Hialeah, Florida 33010". |
| | | After Joe Tex hit it big in early 1965, record companies mined his back catalog of earlier recordings. The King single at far left is from 1965, a reissue of a 1956 tune. At near left, a 1967 reissue of the very first Dial single. |



We would appreciate any additions or corrections to this discography. Just send them to us via e-mail. Both Sides Now Publications is an information web page. We are not a catalog, nor can we provide the records listed below. We have no association with Dial, Atlantic, Mercury or TK Records. Should you be interested in acquiring albums listed in this discography (which are all out of print), we suggest you see our Frequently Asked Questions page and follow the instructions found there. This story and discography are copyright 2010 by Mike Callahan

DIAL ALBUM DISCOGRAPHY
| | |
| --- | --- |
| Cover | Number - Title - Artist - [Release Date] (Chart) Contents |
| | Dial SD-8100 Series (Distributed by Atlantic): |
| | SD-8106 - Hold What You've Got - Joe Tex [1965] (1-65, #124 pop/#2 R&B) You Got What It Takes/Tell Me Right Now/One Monkey Don't Stop No Show/Hold What You've Got/I'm Not Going To Work Today/Are We Ready//You Better Get It/Heep See Few Know/Fresh Out Of Tears/You Can Stay/There Is A Girl/Together We Stand |
| | SD-8115 - The New Boss - Joe Tex [1965] (11-65, #142 pop/#3 R&B) C.C. Rider/Stop Look And Listen/For Your Love/A Woman Can Change A Man/What In The World/You Got What It Takes//Don't Make Your Children Play/King Of The Road/Detroit City/Any Little Bit/Hold What You've Got/I Want To (Do Everything For You) |
| | SD-8124 - The Love You Save - Joe Tex [1966] (5-66, #108 pop/#3 R&B) The Love You Save (May Be Your Own)/Live For Yourself/Build Your Love (On A Solid Foundation)/I Don't Trust Myself Around You/Funny Bone/A Sweet Woman Like You//I'm A Man/You Better Believe It, Baby/Close The Door/If Sugar Was As Sweet As You/Heartbreak Hotel/Don't Let Your Left Hand Know (What Your Right Hand Is Doing) |
| | SD-8133 - I've Got to Do a Little Bit Better - Joe Tex [1966] (1-67, #24 R&B) Papa Was, Too/What Me And My Baby Ain't Got/A Woman Sees A Hard Time (When Her Man Is Gone)/Watch The One (That Brings The Bad News)/Taking Care Of A Woman (Is A Full Time Job)/Lying's Just A Habit John//I've Got To Do A Little Bit Better/The Truest Woman In The World/I Believe I'm Gonna Make It/Got You On My Mind/Half A Mind/S.Y.S.L.J.F.M. (The Letter Song) |
| | SD-8144 - The Best of Joe Tex - Joe Tex [1967] (8-67, #168 pop/#23 R&B) Hold What You've Got (E)/You Got What It Takes (S)/A Woman (Can Change A Man) (E)/I Want To (Do Everything For You) (E)/I Believe I'm Gonna Make It (S)/I've Got To Do A Little Bit Better (S)//S.Y.S.L.J.F.M. (The Letter Song) (S)/Papa Was Too (S)/Show Me (S)/A Sweet Woman Like You (E)/The Love You Save (May Be Your Own) (S)/You Better Git It (S) |
| | SD-8156 - Live and Lively - Joe Tex [1968] (2-68, #84 pop/#13 R&B) Show Me/Do Right Woman-Do Right Man/Get Out Of My Life, Woman/Wooden Spoon/That's Life//Love Is A Hurtin' Thing/Don't Give Up/A Woman's Hands/You're Gonna Thank Me, Woman/Papa Was, Too/Skinny Legs And All |
| | SD-8187 - Soul Country - Joe Tex [1968] (7-68, #154 pop/#45 R&B) I'll Never Do You Wrong/Ode To Billie Joe/The Dark End Of The Street/Funny How Time Slips Away/Engine, Engine Number Nine//Skip A Rope/Green Green Grass Of Home/Set Me Free/By The Time I Get To Phoenix/Honey |
| | SD-8211 - Happy Soul - Joe Tex [1969] Go Home And Do It/That's Your Baby/Baby, Be Good/You Need Me Baby/Chicken Crazy//You've Come A Long Way/Sweet Sweet Woman/You Can Tell/Take The Fifth Amendment/Keep The One You've Got |
| | SD-8231 - Buying a Book - Joe Tex [1969] (7-69, #190 pop) We Can't Sit Down Now/Sure Is Good/That's The Way/Anything You Wanna Know/It Ain't Sanitary//The Only Way/Grandma Mary/Get Your Lies Together/The Same Things You Did To Get Me/Buying A Book |
| | SD-8254 - Joe Tex with Strings and Things - Joe Tex [1970] Everything Happens On Time/The Same Old Song/I Love You And I Thank You/A Little Friendly Advice/Take My Baby A Little Love//You're Right, Ray Charles/She Might Need Me/Daddy's Got A Bad Back/My Wife My Woman/(When Johnny Comes Marching Home Again) I Can't See You No More |
| | SD-8292 - From the Roots Came the Rapper - Joe Tex [1972] (5-72, #201 pop) Lovin' Man/The Only Way I Know How To Love You/I Can Do It Better/Chained In The Mind/I'll Never Fall In Love Again//Oh Me Oh My (I'm A Fool For You Baby)There's No Business Like Love/The Baby Is Mine/Something's In Life Are Worth Dying For/Hate Yourself In The Morning |
| | Dial DL-6000 Series (Distributed by Mercury): |
| | DL-6001 - |
| | DL-6002 - I Gotcha - Joe Tex [1972] (4-72, #17 pop/#5 R&B) I Gotcha/Give The Baby Anything The Baby Wants/Takin' A Chance/Baby Let Me Steal You/It Ain't Gonna Work Baby/God Of Love//You Said A Bad Word/Bad Feet/The Woman Cares/Love Me Right Girl/For My Woman/You're In Too Deep |
| | DL-6003 - |
| | DL-6004 - Joe Tex Spills the Beans - Joe Tex [1972] (2-73, #42 R&B) All The Heaven A Man Really Needs/You're Sure Gonna Get It/Woman Stealer/Rain Go Away/Let's Go Somewhere And Talk/A Mother's Prayer//Cat's Got Her Tongue/Living In The Last Days/I Come To You/King Thaddeus/Trying To Win Your Love/Papa's Dream |
| | DL-6005 - Early Allman - Allman Joys (Featuring Duane and Gregg Allman) [1973] (11-73, #171) An early incarnation of the Allman Brothers Band. Gotta Get Away/Oh John/Street Singer/You'll Learn Someday/Old Man River/Bell Bottom Britches//Spoonful/Stalling For Time/Doctor Fone Bone/Changing Of The Guard/The Forest For The Trees/Northern Boundary |
| | Dial 6100 Series (Distributed by TK Records): |
| | 6100 - He Who Is Without Funk Cast the First Stone - Joe Tex [1978] Loose Caboose/How Do You Spell Relief/If You Don't Want The Man (Don't Take The Money)/Finger Popped Myself Into The Poor House//Who Gave Birth To The Funk/Hold What You've Got/He Who Is Without Funk (Cast The First Stone)/Music Ain't Got No Color |
Thanks to Gerry Ross.

Back to the Atlantic Records Story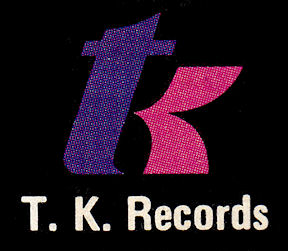 Back to the TK Records Story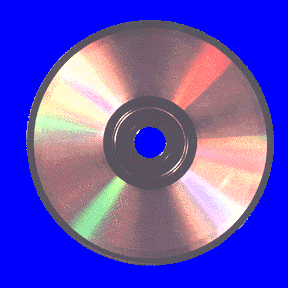 Back to the Discography Listings Page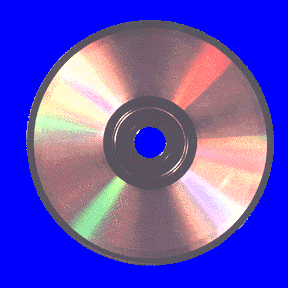 Back to the Both Sides Now Home Page