Warner Brothers Album Discography, Part 12:
Promotional and Miscellaneous Issues
By Mike Callahan, David Edwards, and Patrice Eyries
Last update: June 25, 2004






The Warner promo album series, in addition to the normal radio station and store-only records usually found in promo series, contained a lengthy series of double-album samplers called "Loss Leaders." Sold by mail order only, the records were advertised on the inner sleeves of Warner Brother and Reprise albums and were billed as "loss leaders" because they sold for $2.00. Actually, they proved to be an effective way to introduce potential record buyers to the new Warner/Reprise albums, and as such, were "loss leaders" in the classic retail sense (heavily advertise and sell one item at a loss to get customers in the door where they'll buy other things not on sale. On average, you make money). It seemed to work, as the series lasted for over a decade. Liner notes were informative, chatty descriptions of the artists and songs, written in an informal, personal, you-and-I-are-hip-but-don't-tell-the-others style. These liner notes, after the first few issues in the series, were usually written by Barry Hansen, otherwise known as Dr. Demento.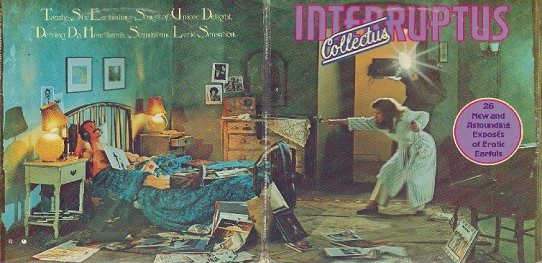 During the heyday of the Loss Leader Series, cover artwork was particularly detailed, with the fold-open covers often serving as a vehicle for two-panel cover art. Various themes cropped up over and over, including a variety of restaurant-related themes, a number of show-related themes, whole-world inclusiveness themes, and of course, given the target audience, sex-related themes (e.g., Collectus Interruptus at right). They also tried (with varying degrees of success) to be topical and hip. Sometimes, they were just trying, such as the cover of Deep Ear [PRO A 591, 1974], which attempted to combine current events such as the Watergate Scandal ("Deep Throat" was Bob Woodward's confidential inside source of information on the Nixon Administration's activities) with sex (the name comes from an infamous pornographic movie of the same title), and put them into a context of hip listeners (ear vs. throat). Admittedly, it was a reach. In retrospect, maybe that particular cover wasn't such a good idea after all, even if it did seem like it at the time.

The sides on the two and three record sets were usually numbered so that the records could be stacked on a changer, that is Side 1 was backed with Side 4, Side 2 with Side 3, and so forth.

We would appreciate any additions or corrections to this discography. Just send them to us via e-mail. Both Sides Now Publications is an information web page. We are not a catalog, nor can we provide the records listed below. We have no association with Warner Brothers Records. Should you be interested in acquiring albums listed in this discography (all of which are out of print), we suggest you see our Frequently Asked Questions page and follow the instructions found there. This story and discography are copyright 2004 by Mike Callahan.
WARNER BROTHERS ALBUM DISCOGRAPHY, PART 12:


Number - Title - Artist - [Release Date] (Chart) Contents

Warner Brothers Promotional Records:

JAM 1/2 - Jamboree!(Soundtrack) - Various Artists [1955] This record is the complete score of the Warner Brothers movie "Jamboree!". This was a promotional release and actually predates the formation of the Warner Brothers record label by several years as it was issued for promotional purposes by the Warner Brothers studio. The record is very rare and comes in a printed cover that pictures the artists. The label is yellow with black printing with WB emblems to the upper right and upper left of the label The record was never commerically released probably because the artists involved were contracted to many different record companies. Jamboree! - Count Basie & His Orchestra/Record Hop Tonight - Andy Martin/For Children of All Ages - Connie Francis/Glad All Over - Carl Perkins/Who Are We to Say - Connie Francis & Paul Carr/Teacher's Pet - Frankie Avalon With Rocco & His Saints/Siempre - Connie Francis/Cool Baby - Charlie Gracie/Sayonara - Jodie Sands/Great Balls of Fire - Jerry Lee Lewis/Toreador - Ron Coby//Your Last Chance - Lewis Lymon & Teenchords/If Not For You - Paul Carr/Unchain My Heart - Slim Whitman/A Broken Promise - Four Coins/One O'clock Jump - Count Basie & His Orchestra/I Don't Like You No More - Joe Williams/Crazy To Care - Martha Lou Harp/Cross Over - Jimmy Bowen/Hula Love - Buddy Knox/Wait and See - Fats Domino/Twenty-Four Hours a Day - Connie Francis & Paul Carr

Release No. 109 - The Big Sound Is on Warner Bros. Records - Various Artists [5/59] Radio and television promotional sampler in stereo only. Them There Eyes - Garry Moore/Maybe - Sonny Moon Orchestra/When My Sugar Walks Down The Street - Margaret Ann & Ja-Da Quartet/Return To Me - Raoul Meynard & His Orchestra/Some Of These Days - Cal Lampley & His Orchestra/El Reloj - Enrico with Raoul Meynard & His Orchestra//Georgia On My Mind - Garry Moore/Always-After-Because - Sonny Moon Orchestra/If You Want Some Lovin' - Margaret Ann & Ja-Da Quartet/Non Dimenticar - Raoul Meynard & His Orchestra/Cha Cha Chonia - Cal lampley & His Orchestra/C'Est Si Bon - Enrico with Raoul Meynard & His Orchestra

PRO 134 - The Everly Brothers - Everly Brothers [8/61] This was a 10 inch 33 1/3 RPM LP for radio broadcast use. Recorded only on one side of the record and used for promotion of the Everly Brothers third Warner Brothers album, Both Sides of an Evening [W 1418]. The record has edited versions of five songs from the W 1418 album. This is the only 10 inch LP by the Everly Brothers produced in the United States. My Mammy/Hi-Lili, Hi-Lo/Mus'rat/Now Is The Hour/Love Is Where You Find It

PRO 135 - Souvenir Sampler - Everly Brothers [8/61] This was an 45 RPM EP that was sold to the public for $1.00 with a coupon on the back entitling the purchaser to a full refund of the EP cost when buying the "Both Sides of An Evening" album. It contained edited versions of 10 songs from the album. Bully Of The Town/Chlo-e/The Wayward Wind/My Gal Sal/Grandfather's Clock//Don't Blame Me/Hi-Lili, Hi-Lo/Now Is The Hour/When I Grow Too Old To Dream/Love Is Where You Find It

PRO 290 - Some of Our Best Friends are Warner Brothers Seven Arts Recordings, Inc - Various Artists [1968] With Jimi Hendrix, Electric Prunes, Fugs, David Blue, others.

PRO 306 - The Everly Family Show (1952) - Everly Brothers & Their Parents [11/68] A 7-inch 45 RPM dj promo for the Everly Brothers album "Roots" taken from an Everly Family Show recorded in 1952. T For Texas//I Wonder If I Care As Much

PRO 331 - The 1969 Warner/Reprise Songbook - Various Artists [1969] (2-LP set) This record was the first of the "Loss Leaders" Series. Green Warner Bros. label. Fold-open cover has four- page insert glued inside. Songs For Sale - Wild Man Fischer/My Sunday Feeling - Juthro Tull/Sweet Child - Pentangle/Slim Slow Slider - Van Morrison/Second Generation Woman - Family/I've Been Waiting For You - Neil Young/Sunny Goodge Street - Tom Northcott//T For Texas - Everly Brothers/Lord of the Manor - Everly Brothers/The All Golden - Van Dyke Parks/Music For Datsun TV Commercial - Van Dyke Parks/Alligator Man - Sal Valentino/Deep Water - Beau Brummels/Davy the Fat Boy - Randy Newman//Mr. Tim Laughs - Tiny Tim/The Voice of Cheese-The Mothers Play Louie Louis at the Royal Albert Hall In London-Our Bizarre Relationship - Mothers of Invention/The Air - Mothers of Invention/The Divine Toe (Part 1)-Grope Need (Part 1)-Tuli, Visited By the Ghost of Plotinus-More Grope Need (Grope Need Part II- Robinson Crusoe-The Natural Haiku Contest-The Divine Toe (Part II) - Fugs/Wide, Wide River - Fugs/The Pause of Mr. Claus - Arlo Guthrie//Why Oh Why - Sweetwater/Nathan La Franeer - Joni Mitchell/So Good To Be With You - Eric Andersen/Finders Keepers - Electric Prunes/Picture Book - Kinks/Red House - Jimi Hendrix/I Shall Be Released - Miriam Makeba

PRO 336 - The 1969 Warner-Reprise Record Show (or Son of Songbook) - Various Artists [1969] (2-LP set, second in the Loss Leaders Series) Green Warner Bros. label. Fold-open cover has four-page insert glued inside. Cinnamon Girl - Neil Young/Doin' that Rag - Grateful Dead/All Bowed Down - Geoff & Maria Muldaur/Empty Boxes - Everly Brothers/Son of a Louisiana Man - Doug Kershaw/Atlanta Farewell - David Blue/Every Hand In the Land - Arlo Guthrie/Weary Blues From Waitin' - Blue Velvet Band//Piggies - Theo Bikel/An American Skirt - Joni Mitchell/The Fiddle and the Drum - Joni Mitchell/Tranfusion - John Renbourn/Poison - Bert Jansch/Once I Had a Sweetheart - Pentangle/Spoony's Wonderful Adventure - Joni Mitchell/Going To the Zoo - Peter, Paul & Mary//Day Song - Sweetwater/A Walk In the Country - Louie Shelton/Stay With Me - Lorraine Ellison/Music For Ice Capades TV Commercials - Van Dyke Parks/Yellow Man - Randy Newman/These Things Too - Pearls Before Swine/Star-Spangled Bus - Hamilton Camp/The Hunter Gets captured By the Game - Ella Fitzgerald//Yodelin' Yippie - Fugs/Electric Aunt Jemaina - Mothers of Invention/Fat Man - Jethro Tull/Take a Jet - Mephistopheles/Stone Free - Jimi Hendrix Experience/Nothing to Say - Kinks/Everybody's Got Something To Hide Except Me and My Monkey - Fats Domino

PRO 351 - October 10th 1969 - Frank Zappa, Fleetwood Mac & Kinks [10/69] Spirit In The Sky - Norman Greenbaum/Reflections - Levitt & McClure/I Wish I Knew How It Would Feel To Be Free - Denny Brooks/People - Ruthann Friedman/Shangri-La - Kinks/Peaches En Regalia - Frank Zappa/Rattlesnake Shake - Fleetwood Mac/Fast Freight - Fifth Avenue Band/Bubblegum Breakthrough - Mike Post Coalition

PRO 358 - The Big Ball - Various Artists [1970] (2-LP set, Loss Leaders Series; liner notes by Richard Goldstein.) Green Warner Bros. label. Cover has four-page insert glued inside. Nice Folks - Fifth Avenue Band (S)/Red-Eye Express - John Sebastian (S)/The Whole World - Beach Boys (S)/New Orleans Hopscop Blues - Geoff & Maria Muldaur (S)/Coming Into Los Angeles - Arlo Guthrie (S)/I Was the Rebel, She Was the Cause - Eric Andersen (S)/Jubilee - Norman Greenbaum (S)/Ivy - Savage Grace (S)//Caravan - Van Morrison (S)/Oh Well, Parts 1 & 2 - Fleetwood Mac (M)/Sally Go Round the Roses - Pentangle (S)/Nothing Is Easy - Juthro Tull (S)/Flying - Small Faces (S)/No Mule's Foot - Family (S)/When I Turn Out the Living Room Light - Kinks (S)//Im On My Way Home Again - Everly Brothers (S)/Happy Time - Tim Buckley (S)/Big Yellow Taxi - Joni Mitchell (S)/Approaching Lavender - Gordon Lightfoot (S)/Mama Told Me Not to Come - Randy Newman (S)/Fire and Rain - James Taylor (S)/Sit Down, Old Friend - Dion (S)//The Lilad - Ed Sanders (S)/Kansas and the B.T.O.'s - G.T.O's (S)/The Captain's Fat Theresa Shoes - G.T.O.'s (S)/Ella Guru - Captain Beefheart (S)/The Original G.T.O.'s - G.T.O's (S)/W.L.P.J - Mothers of Invention (S)/The Taster And The Story of the Taster - Wild Man Fischer (S)/Footnote - Pearls Before Swing (S)/Turn On Your Love Light - Grateful Dead (S)

PRO 359 - Schlagers! - Various Artists [1970] (2-LP set, Loss Leaders Series) Green Warner Bros. label. Cover opens to a four-page insert glued inside. Fill the World With Love - Petula Clark/Love Land - Charles Wright and the Watts 103rd Street Rhythm Band/The Song Is Love - Peter, Paul & Mary/I'll Never Fall In Love Again - Ella Fitzgerald/Love Story - Trini Lopez/Sunshine Fields of Love - Glenn Yarbrough/P.S. I Love You - Vogues//Urge For Goin' - Theo Bikel/Chelsea Morning - Joni Mitchell/Pony Man - Gordon Lightfoot/For What It's Worth - Miriam Makeba/You Can't Judge A Book By It's Cover - Dion/I'm On My Way Home Again - Everly Brothers/Stealin' - Arlo Guthrie//Soft Soundin' Music - Harpers Bizarre/Sabia - Frank Sinatra/Body Surfing With the Jet Set - San Sebastian Strings/Jean - Rod McKuen/Fat Mama - Herbie Hancock/Dubuque Blues - Association/Alma-Ville - Vince Guarldi//Cowboy - Neon Philharmonic/Country Time Rhymes - Fifth Avenue Band/Cowboy Buckaroo - Mason Williams/Big Mouth Harp - Mike Post Coalition/Reuben James - Kenny Rogers & First Edition/My Old Kentucky Home - Randy Newman/Diggy Diggy Lo - Doug Kershaw

src="wbpro368b.jpg" HEIGHT=150 ALIGN=right border=0 hspace=20> PRO 368 - Zappéd - Various Artists [1970] (Loss Leaders Series) Issued with two different covers. Titantic Overture - Alice Cooper/The Blimp - Captain Beefheart & His Magic Band/St. Nicholas Hall - Judy Henske & Jerry Yester/I Must Have Been Blind - Tim Buckley/Merry-Go-Round - Wild Man Fischer/Refrigerator Heaven - Alice Cooper/Little Boy Blue - Tim Dawe/Governor Slugwell - Lord Buckley//Lucille Has Messed My Mind Up - Jeff Simmons/Old Fart at Play - Captain Beefheart & His Magic Band/Holiday In Berlin, Full Blown - Mothers of Invention/Do Me In Once and I'll Be Sad, Do Me In Twice and I'll Know Better (Circular Circulation) - Girl's Together Outrageously/Willie the Pimp - Frank Zappa

PRO ??? - Woodstock Radio Spots - Various Artists [1970] This was a 10 inch album.

PRO 423 - Looney Tunes & Merrie Melodies - Various Artists [1970] (3-LP set, Loss Leaders Series) It's the Plastic - Radio Spot/Real Good Time - Faces/Paranoid - Black Sabbath/Strawberry Flats - Little Feat/Smile As You Go Under - Hard Meat/Tell Me All The Things You Do - Fleetwood Mac/Stepping Stone - Jimi Hendrix//The Elves' Song - John Simon/Alimony - Ry Cooder/Let's Burn Down The Cornfield - Randy Newman/Me And Bobby McGee - Gordon Lightfoot/P.F. Sloan - Jimmy Webb/Harry Flowers - Performance//Chip Dip - Radio Spot/I Saw Her Standing There - Little Richard/Sugar Magnolia - Grateful Dead/Call Me Up In Dreamland - Van Morrison/Apeman - Kinks/Valley To Pray - Arlo Guthrie/It's About Time - Beach Boys//It's A Lovely Day - Youngbloods/Houndog Turkey - Jeffrey Cain/Love Has Come To Me - Lovecraft/Just For You - Sweetwater//Lick My Decals Off, Baby - Captain Beefheart/Directly From My Heart To You - Mothers of Invention/Return Of The Spiders - Alice Cooper/Would You Go All The Way? - Frank Zappa/Spaced - Beaver & Krause/The Jeweler - Pearls Before Swine//Sanctuary - Beaver & Krause/Lo And Behold - James Taylor/If We Ever Needed The Lord Before - Harpers Bizarre/On The Rolling Sea When Jesus Speaks To Me - Van Dyke Parks/It's All Right - Persuasions/I Heard The Voice Of Jesus - Turley Richards

PRO 443 - Non-Dairy Creamer - Various Artists [1971] (Loss Leaders Series) Snakes On Everything - Little Feat/Panama - Rosebud/Hidden Depth - Peter Green/It Happened Today - Curved Air/Five Summers For Jimmy - Tony Joe White/Primrose Hill - John & Beverly Martyn/Pound Or My Dog Dad For Robert Downey (A Prince) - Ohio Knox/Mr. Governor - Jeffrey Cain/Going Back To Colorado - Zephyr/Family Style - Ron Nagle/Rumble - Brownsville Station

PRO 463 - The Warner/Reprise Radio Show - Various Artists [1971] Crazy Horse; Doobie Bros.; Faces; Mother Earth; Ron Nagle; Ohio Knox; Pearls Before Swine; T. Rex; Youngbloods.

PRO 473 - The Warner/Reprise Radio Show II - Various Artists [1971] Set up like an oh- so-hip Firesign-Theatre-esque old-time radio drama, with songs worked in among the commercials and plot. Intro And Gypsy Camp (Aqualung - Jethro Tull) (S)/Moon Dew (Flotation - Lamb) (S)/The Alchemist (Give All You've Got - Jackie Lomax) (S)/Swami (Macon Georgia - Savage Grace)//Crystal Ball I [Row Yer Boat] (Great Change Since I've Been Born - Stoneground) (S)/Crystal Ball II [Sand Castle] (Scarecrow - Brave Belt) (S)/Crystal Ball III [The Pirate] (By Your Grace - Beaver & Krause) (S)/Outro (All Night Show - Jimmy Webb) (S)

PRO 474 - Hot Platters - Various Artists [1971] (2-LP set, Loss Leaders Series) Green Warner Bros. label. Fold open cover. Each side of the two record set has a subtitle. Side 1 - Rock Salad: Strange Kind Of Woman - Deep Purple/It Ain't Easy - John Baldry/Shades Of Difference - Labelle/Beginning To End - Redeye/Hot Love - T. Rex; Side 2 - Stout-Hearted Stew: Last Night I Had A Dream - Randy Newman/Helliuva Woman - Jackie Lomax/Sebastian - Paul Stookey/Circulate - Norman Greenbaum/Marijuana Hell - Ron Nagle/Ten Degrees And Getting Colder - Gordon Lightfoot; Side 3 - Kin Casserole: Feel Flows - Beach Boys/Soul Child - Fanny/Animals In the Zoo - Kinks/Spirit In the Sky - Stovall Sisters/Lullabye 11 (Summer Carol - Rosebud; Side 4 - Blue Plate Special On a Monday - Ry Cooder/One More River - Big Mama Thorton/Tobacco Road - John D. Loudermilk/Walkin' By the River - Beaver and Krause/Please Don't Tell Me How the Story Ends - Ronnie Milsap/Bring Me Home - Mother Earth

PRO 486 - Together - Various Artists [1971] (Single disc, Loss Leader Series) Liner notes are on the back of the jacket. Green Warner Bros. label. Circus - Mary Travers/Slippery St. Paul - Doobie Brothers/A Hundred Mountains - Jackie Lomax/Rainy Day In June - Stoneground/Temptation Took Control Of Me And I Fell - Mother Earth//Tell Everyone - Faces/Help Somebody - Earth Wind & Fire/Let's Burn Down The Cornfield - John Baldry/Dirty Dirty - Crazy Horse/Long Way To Go - Alice Cooper/Is It Love? - T. Rex

PRO 496 - Super Record-Contemporary (JBL Loudspeakers) - Various Artists [1971]

PRO 508 - Warner/Reprise Display Case, Volume 2 - Various Artists [1971] (2-LP set) Red Wilder Blue; Colosseum; Alice Cooper; Curved Air; Daddy Cool; Dion; Fleetwood Mac; Jesse Frederick; John Hartford; High Country; Bert Jansch; Kindred; Lazarus; Little Richard; Ronnie Milsap; Van Morrison; Pentagle; Bonnie Raitt; Seals & Crofts; John Stewart; Laurie Styvers; Sweetwater; T. Rex; William Truckaway; Youngbloods.

PRO 509 - KYA 1260 Great Rip Off Album - Various Artists [1971] Beach Boys; Fleetwood Mac; Grateful Dead; John Hartford; Van Morrison; Mothers of Invention; Paul Parrish; Seals & Crofts; John Stewart; Youngbloods.

PRO 512 - The Whole Burbank Catalog - Various Artists [1972] (2-LP set, Loss Leaders Series; compiled and annotated by Barry Hansen aka Dr. Demento.) The Wheel - Jerry Garcia/Lavender Dream - Jackie Lomax/Money Honey - Ry Cooder/Ukulele Lady - Arlo Guthrie/Memphis - Faces/Nena - Malo/Show Me a Smile - Fleetwooe Mac/Sweet Dream - Jethro Tull/Be My Lover - Alice Cooper/Bang a Gong - T. Rex/Click Clack - Captain Beefheart/Sudan Village - Seals & Crofts/Sandman - America/others

PRO 525 - Middle of the Road - Various Artists [1972] (2-LP set, Loss Leaders Series; compiled and annotated by Barry Hansen aka Dr. Demento.) Green Warner Bros. label. Cover folds open with four-page insert glued inside. Each side has a subtitle. Side 1 - Friendly Freeways: In The Morning - Jennfer/Sunshine Lady - Dion/Friendly Sounds - Rod McKuen/It's A Lovely Day - Jesse Colin Young/Second Cup Of Coffee - Gordon Lightfoot/Hey Mister, That's Me Upon The Jukebox - James Taylor/Political Science - Randy Newman; Side 2 - Sensuous Skyways: Ode To Big Blue - Gordon Lightfoot/An Account Of Haley's Comet - John Stewart/Calico Silver-Write Me Down (Don't Forget My Name) - Kenny Rogers & First Edition/Give Us A Break - John Sebastian/World In Harmony - Fleetwood Mac; Side 3 - Pensive Pathways: Love's Been Good To Me - Frank Sinatra/Paper Airplanes - Seals & Crofts/Dust In The Wind - Todd Rundgren/Caroline No - Beach Boys/I Need You - America/It Will Come To You Again - Mary Travers/Life's A Gas - T. Rex; Side 4 - Homeward Highways: Comin' Back To You - Alex Taylor/When I Get Home - Pentangle/Side Road - Peter Yarrow/The Family - Tony Joe White/If You Never Say Goodbye - Dionne Warwick/Wedding Song (There Is Love) - Paul Stookey

PRO 529 - Burbank - Various Artists [1972] (2-LP set, Loss Leaders Series) Down To the Nightclub - Tower of Power/Phantasmagoria - Curved Air/Public Animal # 9 - Alice Cooper/G-Man Hoover - Van Dyke Parks/Voter Registration Rag - Arlo Guthrie/Intro-Days Of Steam - John Cale/Peace With Yourself - Labelle/Borrowed Time - Fanny/Telegram Sam - T. Rex/Trying For Days - Maxayn/Highway (Killing Me) - Foghat/Cabbage Alley - Meters/The Stars That Play With Laughing Sam's Dice - Jimi Hendrix/I Been Born Again - Mark Volman and Howard Kaylan/Bluebird Canyon Stomp - Beaver & Krause/Thousand Days Of Yesterday (Times Since Come And Gone) - Captain Beyond/Cassidy - Bob Weir/Steamboat Gwine 'Round The Bend - John Fahey/Sunset Ride - Zephyr/You can't Judge A Book By The Cover - John Baldry/When a Blind Man Cries - Deep Purple/Ventriloquist Love - Martin Mull/Kokomo Blues - John Renbourn/Avalon - Matthew Ellis/Kneein' Me - Geoff & Maria Muldaur

PRO 530 - Warner Brothers Display Case #7 - Various Artists [1972] (2-LP set) Banana & Bunch; Beaver & Krause; John Cale; Captain Beyond; Alice Cooper; Curved Air; Doobie Bros.; Matthew Ellis; Howard Kaylan; Labelle; Geoff & Maria Muldaur; Martin Mull; Van Dyke Parks; Tom Paxton; John Renbourn; Seals & Crofts; Seanor & Koss; Sparks; T. Rex; Thirty Days Out; Allen Toussaint; Mark Volman; Bob Weir; White Witch; Charles Wright; Steve Young.

PRO 532 - Display Case # 8 - Various Artists [1972] (2-LP set) Beaver & Krause; Tim Buckley; John Fahey; Michael Hurley; Rod McKuen; Martin Mull; Nazareth; Jack Nitzsche; Quiver; T. Rex; Thirty Days Out.

PRO 534 - Voter Registration Spots - Various Artists [1972]

PRO 538 - Display Case # 9 - Various Artists [1972] (2-LP set) Miss Abrahams; Bobby Charles; Dion; Mickey Hart; Memphis Slim; Pentangle; Bonnie Raitt; Ed Sanders & Hemptones; Bob Seger.

PRO 540 - Days of Wine and Vinyl - Various Artists [1972] (2-LP set, Loss Leaders Series; compiled and annotated by Barry Hansen aka Dr. Demento.) Palm tree Warner Bros. label. Cover folds open with four-page insert glued inside. Come And See The Show - Tir Na Nog/The Ballad Of Tricky Fred - Arlo Guthrie/Move With Me - Tim Buckley/Isn't That So? - Jesse Winchester/Rita - Arthur Conley/Too Much Time - Captain Beefeart & Magic Band/Doing The Meatball - The Section//Don't Let Me Be Lonely Tonight - James Taylor/Head & Heart - America/Blind John - Mickey Hart/Sea Gull - Dion/My Father Was A Lighthouse Keeper - Incredible String Band/Too Long At The Fair - Bonnie Raitt//Country Shoes - Alexis Korner/Spotted Cow - Steeleye Span/Living In The Past - Jethro Tull/Future Song - Dick Heckstall-Smith/Poly High - Harpers Bizarre/Moon Over Kentucky - Sparks//Speedo - Youngbloods/Small Town Talk - Bobby Charles/You're The One - Memphis Slim/Can't Help Thinking About Me - David Bowie/Virginia Plain - Roxy Music/The Day The Well Went Dry - Norman Greenbaum/Bye-Bye - John Hartford

PRO 542 - Display Case # 10 - Various Artists [1973] Three record set. (Boxed set.) Black Sabbath; Captain Beefheart; Ry Cooder; Deep Purple; Dion; Electric Co.; Gravenites & Bloomfield; Norman Greenbaum; John Hartford; Dick Heckstall-Smith; Incredible String Band; Doug Kershaw; Gordon Lightfoot; Little Richard; Malo; Marjoe; Memphis Slim; Christopher Milk; Mystic Moods Orchestra; Mason Profitt; San Sebastian Strings; Section; John Simon; Stoneground; Wet Willie; Jesse Winchester.

PRO 548 - Burbank's Greatest Hits - Various Artists [1973] (3-LP Set, Loss Leaders Series) Alice Cooper; Allman Bros.; America; Doobie Bros.; Arlo Guthrie; Jethro Tull; Malo; Todd Rundgren; Seals & Crofts; T. Rex; James Taylor; Tower Of Power.

PRO 550 - Hit Sounds of Merrie Melodies - Various Artists [1973] (2-LP set, Loss Leaders Series) Not available by mail like the other Loss Leader LPs. Distributed at in-store promotions. Beach Boys; Deep Purple; Frankie & Johnny; Barbara Keith; Alexis Korner & Snape; Claudia Lennear; Linda Lewis; Ralph McTell; Gram Parsons; Paul Stookey; Richard Thompson; Dionne Warwick; Wilderness Road.

PRO 569 - Appetizers - Various Artists [1973] (2-LP set, Loss Leaders Series; compiled and annotated by Barry Hansen aka Dr. Demento.) Palm tree Warner Bros. label. Cover folds open with four-page insert glued inside. Dixie Chicken - Little Feat/Lovesick Blues - Arlo Guthrie/The First Time Ever I Saw Your Face - Bert Jansch/Rock-A-Doodle-Doo - Linda Lewis/Baby Please Don't Go - Paul Butterfield/Jessica - Seals & Crofts/Warm Love - Van Morrison//Borstal Boys - Faces/Is It My Name? - Todd Rundgren/All Mine - Fanny/Billion Dollar Babies - Alice Cooper/Paris 1919 - John Cale/Toujour's L'Amour - Procol Harum//Second Fiddle - Incredible String Band/Misty Moisty Morning - Steeleye Span/Dark Eyed Cajun Woman - Doobie Brothers/Airport - Wet Willie/Born to Boogie - T. Rex/I'm Alone - Deep Purple/Many Rivers To Cross - Lorraine Ellison//Licks Off Of Records - Martin Mull/Roller Derby Star - William Truckaway & Magic/Another Pop Star's Life - Flo & Eddie/Bloodshot Eyes - Seatrain/Susie Cincinnati - Beach Boys/What A Shame - Foghat

PRO 573 - All Singing-All Talking-All Rocking - Various Artists [1973] (2-LP set, Loss Leaders Series; compiled and annotated by Barry Hansen aka Dr. Demento.) Original pressings have the palm tree Warner Bros. label and a purple cover; later pressings on the grey Warner Bros. label have a dark blue cover. Cover folds open with four-page insert glued inside. Who's Afraid Of Virginia Woolf? - Richard Burton & Elizabeth Taylor [dialogue from the film]/(I Want) The Real Thing - Chip Taylor/On My Life - Jimmy Cliff/Don't You Feel My Leg (Don't You Make Me High) - Maria Muldaur/Higher And Higher - Strider/Let Me In - Bonnie Raitt/The Treasure Of Sierra Madre - Humphrey Bogart & Alfonso Bedoya [dialogue from the film]/Ramblin' Man - Allman Brothers Band//Cuckoo - JSD Band/Take A Look At The Light - Three Man Army/Inside - Jethro Tull/Rebel Without A Cause - James Dean [dialogue from the film]/Plantagenet - Back Door/I'm The Slime - Mothers/Bullet Train - The Section//Twice Removed From Yesterday - Robin Trower/Hillbilly Band - Marshall Tucker Band/Dancin' Wizard - Sopwith Camel/Long Gone Charlie, Hit And Run - Kathy Dalton/What's Up Doc - Bugs Bunny (Mel Blanc) & Barbra Streisand [dialog from the film]/Seven Stars - Uriah Heep/Muskrat Love - America/Santa Doesn't Cop Out On Dope - Martin Mull/Yankee Doodle Dandy - James Cagney [dialogue from the film]/Amphibian Chaff - Labat//Monument - Gene Parsons/Natural Thing - Doobie Brothers/Sweet Sister Mary - Bedlam/Gringo En Mexico - Wendy Waldman/Evenin' - Jesse Colin Young/Sally Go 'Round The Roses - Tim Buckley/Casablanca - Ingrid Bergman, Humphrey Bogart & Dooley Wilson [dialogue from the film]/Wayfaring Stranger - Peter Yarrow

PRO 578 - Magnavox Presents a Reprise of Great Hits - Various Artists [1973] Soundtrack. Promotional issue only. Association; Count Basie; Harpers Bizarre; Don Ho; Barbara McNair; Nelson Riddle; Frank Sinatra.

PRO 583 - Hard Goods - Various Artists [1974] (2-LP set, Loss Leaders Series; compiled and annotated by Barry Hansen aka Dr. Demento.) Palm tree Warner Bros. label. Cover folds open, but no insert. We've Been Waiting - Graham Central Station/Can You Handle It - Graham Central Station/Good Rockin' Tonight - Montrose/Pursuit On 53rd St - Doobie Brothers/Sweet Revenge - Ted Nugent/Trail Of Tears - Talbot Bros/That'll Be The Day - Foghat//Ain't Nothin' You Can Do - Van Morrison/Atlantic Liner - Chunky, Novi & Ernie/"A" 200/Deep Purple/Cosmik Debris - Frank Zappa/Heavy Metal Kids - Todd Rundgren/UMC (Upper Middle Class) - Bob Seger//Strutter - Kiss/Thomas The Rhymer - Steeleye Span/Another Cruel Love - Marshall Tucker Band/Take Your Trouble, Go - Osibisa/Please Call Home - Gregg Allman/War Song - Neil Young With Graham Nash/The '68 Nixon (This Year's Model) - Denver, Boise & Johnson//In Times Like These - Alan Price/Dance By The Light Of The Moon - Seals & Crofts/Dr. Horowitz - Terry Melcher/The Show Must Go On - Leo Sayer/Vegetables - Beach Boys/About To Begin - Robin Trower/As Time Goes By - Dooley Wilson

Capricorn PRO 588 - Peaches: Pick of the Crop - Various Artists [1974] (2-LP set, Loss Leaders Series) Dreams - Gregg Allman/I'll Come Running Back To You - Larry Henley/Catch A Train - Grinderswitch/I'm Funky But I'm Clean - James Montgomery Band/Black Widow Lover - White Witch/Glitter Queen - Hydra/God Bless All The Girls In The World - Duke Williams & Extremes/I Take It On Home - Kenny O'Dell/I've Been Loving You Too Long - Kitty Wells/Stop Knocking - Arthur Conley/Apron Strings - Chris Christman/Happily Married Man - Duane Allman/Highway Call - Richard Betts/ucy Was In Trouble - Wet Willie/et it Flow - Elvin Bishop/Orange Blossom Special - Johnny Darrell/Walkin' In The Sun - Percy Sledge/Moonfunk - Maxayn/Blue Ridge Mountain Sky - Marshall Tucker Band/Houston - Boyer & Talton/Voodoo In You - Johnny Jenkins/Come And Go Blues - Allman Brothers/Foxfire - Babby Thompson/Sufficiently Breathless - Captain Beyond

PRO 591 - Deep Ear - Various Artists [1974] (2-LP set, Loss Leaders Series; compiled and annotated by Barry Hansen aka Dr. Demento.) Palm tree Warner Bros. label. Cover folds open, but no insert. Back To My Music - Good Rats (S)/Rock 'N' Roll Is Music Now - James Taylor (S)/Music Maker - Jimmy Cliff (S)/Rain - Richard Betts (S)/Wake Me - Jesse Winchester (S)/Travelin' Shoes - Elvin Bishop (S)//Groover's Paradise - Doug Sahm (S)/Spanish Moon - Little Feat (S)/Do I Care - Maria Muldaur (S)/I Believe In Love - Adam Faith (S)/Tattler - Ry Cooder (S)/Walk Around Heaven - Lorraine Ellison (S)//My Love Is All I Know - Wendy Waldman (S)/Brickyard Blues - Frankie Miller (S)/Tin Man - America (S)/Me And My Goose - Arlo Guthrie (S)/Rollin' - Randy Newman (S)/Come To The Sunshine - Van Dyke Parks (S)/Light Shine - Jesse Colin Young (S)//This Is My Day - Browning Bryant (S)/We're Gonna Make It - Ashton & Lord (S)/What Is Success - Bonnie Raitt (S)/Alpha Centauri - Peter Peter Ivers Band (S)/Boogie - John Hartford (M)/Jungle Man - Meters (S)/Keep On Smilin' - Wet Willie (S)

PRO 596 - The Force - Various Artists [1974] (2-LP set, Loss Leaders Series; compiled and annotated by Barry Hansen aka Dr. Demento.) Palm tree Warner Bros. label. Fold open cover. Long Tall Glasses - Leo Sayer/Bungle In The Jungle - Jethro Tull/In The Name Of Love - Kenny Rankin/Silver Heels - Fleetwood Mac/I'll Be Your Everything - Percy Sledge/Feel The Need - Graham Central Station//Turn It On - Trapeze/Rock & Roll Outlaw - Foghat/I Got The Fire - Montrose/Freedom Fighters - Todd Rundgren's Utopia/Goodbye Soul Shy - Bachman-Turner Overdrive/Stormbringer - Deep Purple//This Ol' Cowboy - Marshall Tucker Band/Wild About My Lovin' - John Sebastian/Hands - Debbie Dawn/It Ain't The Meat It's The Motion - Maria Muldaur/Laurel & Hardy - Jan & Dean/Norton - Mike McGear//Black Water - Doobie Brothers/I Can Feel The Fire - Ron Wood/Only So Much Oil In The Ground - Tower Of Power/Double Cross - Gregg Allman/Comfort You - Van Morrison

Warner-Spector PRO 598 - The Law, Language and Lenny Bruce - Lenny Bruce [1974] Picture sleeve extended play promo.

PRO 604 - Burbank's Finest: 100% All Meat - Various Aritsts [1975] (2-LP set, Loss Leaders Series) Take Me In Your Arms (Rock Me) - Doobie Bros./I Was A Fool To Care - James Taylor/You Can Make Me Dance, Sing, Or Anything - Rod Stewart & Faces/Wings - Wendy Waldman/A Love Like Yours - Nilsson & Cher/So In Love - Curtis Mayfield//Juke Joint Junk - Elvin Bishop/Can't Beat The Kid - John Hammond/Bluebird Wine - Emmylou Harris/Let The South Wind Blow - Grinderswitch/Dixie Rock - Wet Willie/That's What I Like About The South - Commander Cody & Lost Planet Airmen//Filler - Allen Toussaint & Country Joe/Dream Weaver - Gary Wright/Singing Cowboy - Beau Brummels/Brother, Can You Spare A Dime - Peter Yarrow/Gee Baby, Ain't I Good To You - Geoff Muldaur/Monday Morning - John Renton/Show Me Yours (I'll Show You Mine) - Martin Mull//Motorhome - Jesse Colin Young/Comin' Round The Moon - Hirth Martinez/Eastern Intrigue - Todd Rundgren/Moment Of Truth - Earth Wind & Fire/Won't Get Fooled Again - Labelle/Captain Coconut - Jimi Hendrix

PRO 605 - Peaches, Volume 2 - Various Artists [1975] (2-LP set, Loss Leaders Series) Peanut Butter - Razzy Bailey/Anybody Out There Wanna Be A Daddy - Kitty Wells/Wild Passionate Lover - Johnny Wright/My Honky Tonk Ways - Kenny O'Dell/Pieces Of My Life - Johnny Darrell/Fire On The Mountain - Marshall Tucker Band/Do The Dog - Martin Mull/Where Can You Go? - Cowboy/Since I Met You Baby - Bonnie Bramlett/Hard Luck Jimmy - Blue Jug/Highway Call - Richard Betts/Sure Feels Good - Elvin Bishop/Ain't He A Mess - Wet Willie/Free And Easy - Bobby Whitlock/Are You Lonely For Me Baby - Gregg Allman/It's Groovin' Time - John Hammond/Shu-du-pa-poo-poop - Travis Wammack/Nevertheless - Allman Brothers Band/The Pistol - Hydra/Love's A Game - Fallenrock/I Believe In You - Percy Sledge/You Don't Have To Beg For What You're Man Enough To Steal - Marcia Waldorf/Drifter - Grinderswitch

PRO 608 - I Didn't Know They Still Made Records Like This - Various Artists [1975] (2-LP set, Loss Leaders Series) I'll Play For You - Seals & Crofts/You Got To Be Ready For Love (If You Wanna Be Mine) - Bonnie Raitt/One Man Band - Leo Sayer/Then Came You - Dionne Warwick/Moondance - Van Morrison/Rhiannon - Fleetwood Mac/How Sweet It Is (To Be Loved By You) - James Taylor/The Rhythm Of The South - Marcia Waldorf/The City Of New Orleans - Arlo Guthrie/Birmingham - Randy Newman/Geronimo's Cadillac - Cher/If I Could Only Win Your Love - Emmylou Harris/Hula Rocka Hula - Chris Ducey/Carey - Joni Mitchell/Mama Told Me Not To Come - Randy Newman (live)/Singing The Blues - John Sebastian/Oh Papa - Maria Muldaur/Silver Morning - Kenny Rankin/Symphony No. 7 In A Major, 2nd Movement - Waldo De Los Rios/Declaration-Atlas - San Sebastian Strings/Rainy Day People - Gordon Lightfoot/These Days - Gregg Allman/I Can See Clearly Now - Rex Allen, Jr./Spring Is Here - Wendy Waldman/Songbird - Jesse Colin Young/They're Playing Our Song - Rod McKuen

PRO 610 - The Works - Various Artists [1975] (2-LP set, Loss Leaders Series; compiled and annotated by Barry Hansen aka Dr. Demento.) Original pressings have the palm tree Warner Bros. label; later pressings have the grey Warner Bros. label. Fold open cover. Stone Cold Sober - Rod Stewart/Fool For The City - Foghat/If I Follow My Mind - Jimmy Cliff/Dancin' Feet - Montrose/On The Serious Side - Tower Of Power/Clang Of The Yankee Reaper - Van Dyke Parks/World Turning - Fleetwood Mac/We Got By - Al Jarreau/What Do You Want The Boy To Do - Raitt/Jazzbo Dancer - Ray Wylie Hubbard/It Took A Long Time - David Sanborn/Water - Graham Central Station/Fire On The Bayou - Meters/Moonlighting - Leo Sayer/One Love Stand - Little Feat/Roll Your Own - Commander Cody/Cocaine - Pryor/Debra Kadabra - Zappa & Beefhart/American Beauty - Blakley/Desert Blues - Redbone/Seeds - Ducey/Supertzar - Black Sabbath/Something's Coming' - Rundgren/Child Of Winter - Beach Boys

PRO 611 - The Force - Various Artists [1975] (Scholastic Magazine promo; one of the two records in the Loss leaders set PRO-596, with same cover, but no liner notes.) Palm tree Warner Bros. label. Long Tall Glasses - Leo Sayer/Bungle In The Jungle - Jethro Tull/In The Name Of Love - Kenny Rankin/Silver Heels - Fleetwood Mac/I'll Be Your Everything - Percy Sledge/Feel The Need - Graham Central Station//Turn It On - Trapeze/Rock & Roll Outlaw - Foghat/I Got The Fire - Montrose/Freedom Fighters - Todd Rundgren's Utopia/Goodbye Soul Shy - Bachman-Turner Overdrive/Stormbringer - Deep Purple

Warner-Spector PRO 627 - Calhoon - Soul Man/Soul Man Part 2 [1976] 12 inch promo.

PRO 630 - Supergroup - Various Artists [1976] (2-LP set, Loss Leaders Series) City Music - Jorge Calderon/Take Your Pick (Do Your Trick) - William D. Smith/Have You Seen My Baby - Jesse Colin Young/Silver Star - Four Seasons/Struttin' My Stuff - Elvin Bishop/Let Your Love Flow - Bellamy Brothers/Breezin' - George Benson/Are You Ready For Me - First Choice/Physical Love - Bootsy's Rubber Band/Synthesizers Dance - Miroslav Vitous/Happenings Ten Years Time Ago - Todd Rundgren/Rio - Doobie BrothersMonkey See Monkey Do - Michael Franks/Get Closer - Seals & Crofts/Back By Fall - Maria Muldaur/Welcome Back - John Sebastian/Quiet Nights - Leon & Mary Russell/Starbright - Pat Martino/Beautiful Memories - Roger Cook/Bogey - Phil Cody/Sweet Georgia Brown - Rahsaan Roland Kirk/Ooh Las Vegas - Emmylou Harris/All The World Is A Stage - Slade

PRO 645 - The People's Record - Various Artists [1976] (2-LP set, Loss Leaders Series; compiled and annotated by Barry Hansen aka Dr. Demento.) Palm tree Warner Bros. label. Fold open cover. Shower The People - James Taylor/I'd Do It Again - Gordon Lightfoot/Runaway Man - Dion/Back Home - Beach Boys/Patriots' Dream - Arlo Guthrie/Saved By The Grace Of Your Love - Mike Finnigan/Over My Head - Fleetwood Mac//In Pursuit Of Treasure - Peter Ivers/Suzy Slicker - Tiger/Go To Hell - Alice Cooper/Save Me - Graham Central Station/We'll Find A Way - Philip Catherine//I Will Not Be Led - Nazareth/Right There - Lamont Dozier/All That You Dream - Little Feat/This Masquerade - George Benson/Hold On Me - Al Jarreau/The Killing Of Georgie, Parts I & II - Rod Stewart//Texas Uphere Tennessee - Billy Joe Shaver/Polly Wolly Doodle - Leon Redbone/Popsicle Toes - Michael Franks/Crying In The Rain - Rex Allen, Jr./You Send Me - Bonnie Bramlett/Om - Ray Stevens/Goin' Home - Tom Ranier

PRO 660 - Cook Book - Various Artists [1977] (2-LP set, Loss Leaders Series) Express Yourself - Charles Wright & 103rd Street Rhythm Band/Trick Bag - Meters/Struggling Man - Jimmy Cliff/Love Covers A Multitude Of Sin - Graham Central Station/Once You Hit The Road - Dionne Warwick/Nature Boy - George Benson/Run To Me - Candi Staton/Love Me, Love Me, Love Me - Staples/Only You Babe - Curtis Mayfield/Takin' It to the Streets - Doobie Brothers/Rubber Duckie - Bootsy's Rubber Band/Comin' Round The Mountain - Funkadelic/Tried, Tested And Found True - Ashford & Simpson/Loving You - Banks & Hampton/Take Me To The Bridge - Crackin'/Don't Let Me Down - Randy Crawford/Good Day Sunshine - Roy Redmond/The Long And Winding Road - New Birth/You + Me = Love - Undisputed Truth/(Loving You) Ain't Nothing Better - Paul Kelly/I Like Your Style - Tony Wilson/Somebody's Watching You - Al Jarreau/It's The Same Old Song - Lamont Dozier/What Would The World Be Without Music - Mystique

PRO 691 - Limo - Various Artists [1977] (2-LP set, Loss Leaders Series; compiled and annotated by Barry Hansen aka Dr. Demento.) Palm tree Warner Bros. label. Fold open cover. Alimony - Ry Cooder/Moolah Moo Mazuma (Sin City Wahh-oo) - Sanford & Townsend/Windy City Breakdown - Jonathan Cain Band/Runaway - Bonnie Raitt/Red Streamliner - Little Feat/Flamingos Fly - Van Morrison//You Make Me Feel Like Dancing - Leo Sayer/Better Than Anything - Al Jarreau/Walking Song - Kate & Anna McGarrigle/The Runaway - Danny O'Keefe/California Dreamin' - Eddie Hazel/Dreams - Fleetwood Mac//Goodbye Miss Sadness - Mylon Le Fevre/Didn't Wanna Hurt Cha For Another Guy - Chunky, Novi & Ernie/Nothing But A Breeze - Jesse Winchester/Living Is Good - Wendy Waldman/Higher & Higher - Jesse Colin Young/What A Way To End It All - Deaf School/Aloha Ka Manini - Gabby Pahinui Hawaiian Band/In The Mood - Henhouse Five Plus Too//Nothin' Iz New - Hirth martinez/She - Emmylou Harris/Phantom Writer - Gary Wright/In A Stranger's Arms - Attitudes/Call Of The Wild - Ted Nugent & Amboy Dukes/You're Made That Way - Doobie Brothers/Tonight's The Night (Gonna Be Alright) - Rod Stewart

PRO A 726 - Collectus Interruptus: 26 New and Astounding Exposés of Erotic Earfuls - Various Artists [1978] (2-LP set, Loss Leaders Series; liner notes by Steven X. Rea) Grey Warner Bros. label. Fold open cover. Night People - Allen Toussaint/Go For Yourself - John Handy/Don't Cost You Nothing - Ashford & Simpson/Soft And Wet - Prince/Deep In The Night - Etta James/Sunrise - Seals & Crofts//Solo - David Sanbourn/Cloud My Sunny Mood - Dan Hicks/Down Here On The Ground - George Benson/Rennaissance - Northern Lights/Mandolinia - Ronnie Montrose/Sky Eyes - Gary Wright/Chariot Of The Gods - Deodato//Life Beyond L.A. - Ambrosia/Runnin' With The Devil - Van Halen/God Save The Queen - Sex Pistols/Bootzilla - Bootsy's Rubber Band/Davy's On The Road Again - Manfred Mann's Earth Band//Something Fine - Leo Sayer/Teen Dream - Shaun Cassidy/Rockaway Beach - Ramones/Strange Company - Wendy Waldman/The Circle Is Small - Gordon Lightfoot/Sigmund Freud's Impersonation Of Albert Einstein In America - Randy Newman/Evangeline - The Band with Emmylou Harris/We Shall Be Happy - Ry Cooder

PRO A 737 - The Last Waltz Promo - Band, Bob Dylan & Others [1978] Cuts are taken from the Warner Brothers Album 3WS 3146, "The Last Waltz". Out of the Blue - Band/Helpless - Neil Young with Joni Mitchell/Further On Up the Road - Eric Clapton with Robbie Robertson/Tura Lura Lural (That's An Irish Lullaby) - Van Morrison, Richard Manuel and John SimonCaravan - Van Morrison//Up on Cripple Creek - Band/Dry Your Eyes - Neil Diamond/Life Is a Carnival - Band/Baby, Let Me Follow You Down (Reprise) - Bob Dylan with Robbie Robertson/I Shall Be Released - Bob Dylan with Neil Young & Join Mitchell

PRO-A-738 - Set the World on Fire - Liar [1978] Bearsville label promo picture disc. Set The World On Fire/Town Of Evil People/I'm Calling/Midnight Promises/Five Knuckle Shuffle/High Life/Frustration/Who Cares

PRO A 773 - Pumping Vinyl - Various Artists [1979] (2-LP set, Loss Leaders Series; compiled and annotated by Barry Hansen aka Dr. Demento.) Come Early Mornin' - Nicolette Larson/Voila, An American Dream - Rodney Crowell/Wrestle A Live Nude Girl - Michael Franks/Love Don't Live Here Anymore - Rose Royce/Showdown - Staples/Jailbreak (live) - Thin Lizzy/Who Says A Funk Band Can't Play Rock? - Funkadelic/It's The Engine In Me - Larry Graham & Graham Central Station/Nite Crawler - Larry Carlton/Now That We Found Love - Third World/Forget About Tomorrow - Fortune/Natalia - Van Morrison/Maybe There Are Reasons - Lonette McKee/Sweet Sexy Guy - Donna Fargo/I Just Don't Know - Flora Purim/Never Together But Close Sometimes - Carlene Carter/Paradise - Willie Hutch/Fade Away - Todd Rundgren/Mongoloid - Devo/Shake Hands With The Devil - Pirates/Bongo Man - Jimmy Cliff/Elvis And Marilyn - Leon Russell/Love Lies - Captain Beefheart & Magic Band/Laughter - Bruce Cockburn/(Last Night I Had The) Strangest Dream - Arlo Guthrie

PRO A 775 - The Warner Brothers Records 20th Anniversary Album in Sound and Picture - Various Artists [1978] Six record set. Only 3000 copies printed.

PRO A 794 - A La Carte - Various Artists [1979] (2-LP set, Loss Leaders Series, assembled by Sequins Ink [Nina Franklin, Linda York, and Ellen Pelissero]) Jackie - St. Paradise/Wishing On A Star - Jr. Walker/Since I Fell For You - Con Hunley/When You Wake Up Tomorrow - Candi Staton/The French Waltz - Adam Mitchell/Bad Case Of Loving You (Doctor, Doctor) - Robert Palmer/If I Said You Had A Beautiful Body Would You Hold It Against Me - Bellamy Brothers/Cuba - Gibson Brothers/On The Wheel Of Love - Danny O'Keefe/Shady Grove - Sanford-Townsend Band/Fallen In Love (For The Very Last Time) - Climax Blues Band/The Wild Places - Duncan Browne/Forbidden Love - Madleen Kane/Sooner Than Later - Runner/Does Our Love (Depend On The Night) - Roger Voudouris/Nytro Express - Nytro/Rock Lobster - B-52's/Tonight I Feel Like Dancing - Mavis Staples/Save The Last Dance For Me - Emmylou Harris/Love Is Everything - Maria Muldaur/Jam Fan - Bootsy's Rubber Band

PRO A 796 - Monsters - Various Artists [1979] (2-LP set, Loss Leaders Series; programmed by Dr. Demento.) Grey Warner Bros. label. Fold open cover. Danny's All-Star Joint - Ricky Lee Jones/Here To Love You - Doobie Brothers/What's The Use - Osiris/It Seems To Hang On - Ashford & Simpson/Livin' Inside Your Love - George Benson//Can't Stand The Rain - Lowell George/I Stand Accused - Randy Crawford/Not Guilty - George Harrison/Stir It Up - Bob Marley & Wailers/Love's Awake Inside - Gary Wright/NaCl - Kate & Anna McGarrigle//Dance The Night Away - Van Halen/Heart Of Fire - Mary Russell/Everything Is Great - Inner Circle/Sleep On It - Chaka Khan/Dance To Dance - Gino Soccio//Got What It Takes - American Standard Band/Lay It On The Line - Wornell Jones/Hump Day - Tin Huey/From The Inside - Alice Cooper/Underneath The Apple Tree - Michael Franks/We - Roches

PRO A 828 - Eclipse - Various Artists [1980] (2-LP set, Loss Leaders Series, annotation by Jim Bickhart) When The Money Runs Out - Leo Sayer/Outlaw - Tom Johnston/Where Did I Get These Tears - Lauren Wood/True Love - Vapour Trails/Carnival Boy - Danny Douma/Troubadours - Van Morrison/Dancin' At The Rainbow's End - Roy Wood/If I Had You - Korgis/I Want You Around - Ramones/Whiter Than White - Alda Reserve/Drugs - Talking Heads/Excerpts From "Life of Brian" - Monty Python/It's Money That I Love - Randy Newman/Isn't It Always Love - Nicolette Larson/Little Sister - Ry Cooder/One Too Many Mornings - Beau Brummels/Radio Sweetheart - Carlene Carter/You're Gonna Get What's Coming - Bonnie Raitt/Remember Who You Are - Sly & Family Stone/Field Maneuvers - Funkadelic/Down On The Farm - Little Feat/Who's Gonna Tell You - Dukes/Wake Up And Live - Bob Marley & Wailers

PRO A 830 - Remember Who You Are - Sly and the Family Stone [1979] Remember Who You Are (Stereo)//Remember Who You Are (Monaural)

PRO A 841 - Gold Medal Stamper - Various Artists [1980] (2-LP set, Loss Leaders Series) Christopher Cross; Dukes; Pearl Harbor & Explosions; Pretenders; Jess Rogen; Undertones; Utopia; Roger Voudouris.

PRO A 857 - Troublemakers - Various Artists [1980] (2-LP set, last of the Loss Leaders Series) Anarchy In The U.S.A. - Sex Pistols/No Fun (live) - Sex Pistols/Subways - Sex Pistols/The Only One Of You - Urban Verbs/Don't Wait Till Tomorrow - Robin Lane & Chartbusters/Kathy Lee - Robin Lane & Chartbusters/Map Reference 41°N 93°W - Wire/I Should Have Known Better - Wire/Working Class Hero - Marianne Faithfull/Broken English - Marianne Faithfull/Temper - John Cale/Damaged Goods - Gang Of Four/Anthrax - Gang Of Four/I'm Straight - Modern Lovers/Government Center - Modern Lovers/Social Fools - Devo/Public Image - Public Image Ltd./Swan Lake - Public Image Ltd./Video Killed The Radio Star - Buggles/Clean, Clean - Buggles/You Got It (Release It) - Pearl Harbour & Explosions/Busy Little B Side - Pearl Harbour & Explosions/My Only Child - Nico/Nervous Breakdown - Brian Briggs

PRO A 861 - Roadie - Various Artists [1980] Soundtrack. Promotional issue only. Pat Benatar; Stephen Bishop; Blondie; Cheap Trick; Alice Cooper; Double Yellow Line; Yvonne Elliman; Jay Ferguson; Emmylou Harris; Roy Orbison; Teddy Pendergrass; Sue Sadd & Next; Styx.

PRO A 885 - Roadie - Various Artists [1980] Soundtrack. Promotional issue only. Asleep at the Wheel; Blondie; Emmy Lou Harris; Jerry Lee Lewis; Roy Orbison, Eddie Rabbitt; Hank Williams Jr.

PRO A 981 - US Marine Corps/Toys For Tots - Various Artists [1980] A 7 inch single.

PRO A 984 - Hoy-Hoy! - Little Feat [1981] Gringo/Over The Edge/Teenage Nervous Breakdown/Rock And Roll Doctor

PRO A 992 - Appetizers - Various [1981]

WEA 10 - First Decade - Various Artists [1981] Three record set to celebrate the first 10 years of Warner-Elecktra-Asylum. Only 1000 copies were made.

PRO A 2061 - Dance Rhythm 'N' Rock New Music Seminar Mixer - Various Artists [1983]

PRO A 2093 - If the Shoe Fits - Various Artists [1983] Laurie Anderson; Aztec Camera; T- Bone Burnett; Echo & Bunnymen; Gang of Four; Juluka; Tim Scott.

Warner/Reprise/Curb PRO A 2744 - The New Tradition Is the Winning Tradition - Various Artists [1987] A Face In The Crowd - Michael Martin Murphey/A Long Line Of Love - Michael Martin Murphey/Baby's Got A Hold On Me - Nitty Gritty Dirt Band/Fishin' In The Dark - Nitty Gritty Dirt Band/Too Gone Too Long - Randy Travis/Forever And Ever Amen - Randy Travis//To Know Him Is To Love Him - Dolly Parton, Linda Ronstadt & Emmylou Harris/Telling Me Lies - Dolly Parton, Linda Ronstadt & Emmylou Harris/My Name Is Bocephus - Hank Williams, Jr./Medley: Family Tradition-Hey Good Lookin' - Hank Williams, Jr./Little Sister - Dwight Yoakam/Johnson's Love - Dwight Yoakam

PRO A 2896 - Yulesville - Various Artists [1988] Red vinyl.

PRO A 3328 - Winter Warnerland - Various Artists [1988] (2-LP set) One record is red vinyl the other is green vinyl.

WBMS 140 - Paul Simon Interview Show with Music from His Album "Graceland" - Paul Simon [1986] Two record set with Paul Simon interviewed about and music from the album Graceland. The Boy In The Bubble/Graceland/I Know What I Know//You Can Call Me Al/Under African Skies/Homeless Record//Gumboots/Diamonds On The Soles Of Her Shoes//Crazy Love, Volume II/That Was Your Mother/All Around The World Or The Myth Of Fingerprints


Following Numbers are not consecutive, not fitting into known series:

7599-2 2306-1 - The Jimi Hendrix Concerts - Jimi Hendrix [1982] (2-LP set) Fire/I Don't Live Today/Red House//Stone Free/Are You Experienced//Little Wing/Voodoo Chile (Slight Return)/Bleeding Heart (Blues In C Sharp)//Hey Joe/Wild Thing/Hear My Train A Comin' (Getting' My Heart Back Together Again)

7599-2 5205-1 - The Ballad of Sally Rose - Emmylou Harris [1985] The Ballad Of Sally Rose/Rhythm Guitar/I Think I Love Him (Instrumental: You Are My Flower)/Heart To Heart/Woman Walk The Line/Bad News/Timberline//Long Tall Sally Rose/White Line/Diamond In My Crown/The Sweetheart Of The Rodeo/K-S-O-S (Instrumental Medley) (Ring Of Fire-Wildwood Flower-Six Days On The Road)/Sweet Chariot

Notable Related Albums:

Warner-Pioneer (Japan) P-11571 - History of Rock & Roll (Warner Bros. Masterpieces) '59-'65 - Various Artists [198?] Actually, this and its companion album [P-11570, Warner Bros. Masterpieces '55-'63] are quite good, pressed on excellent vinyl and made from some low- generation tape masters. The only problem that makes this album particularly notable is that Joanie Sommers' big hit "Johnny Get Angry" is misspelled "Johnny Get Ungly" on the jacket, the label, and on one side of the lyric insert sheet. Surely, this must have been an inside joke. Other than having that bit of comic relief, it's a great album with some obscure singles. Rhythm Of The Rain - Cascades (E)/Johnny Get Angry - Joanie Sommers (S)/Live Young - Troy Donahue (S)/Sixteen Reasons - Connie Stevens (S)/Crying In The Rain - Everly Brothers (S)/All Over Again - Jill Jackson (M)/Kookie, Kookie (Lend Me Your Comb) - Edward Byrnes with Connie Stevens (S)/I Wonder What She's Doing Tonight - Barry & Tamerlanes (M)//Let's Go - Routers (S)/Farmer John - Premiers (S)/Thou Shalt Not Steal - Dick & Dee Dee (S)/I'm A Fool - Dino, Desi & Billy (M)/Out Of Limits - Marketts (S)/Good Good Lovin' - Blossoms (S)/Angel On My Shoulder - Shelby Flint (M)/I Wanna Thank You - Enchanters (M)





Back to the Warner Brothers Records Story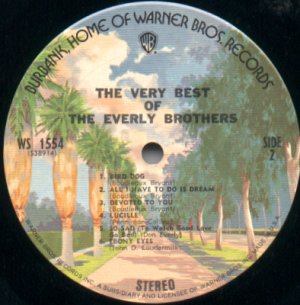 Back to Warner Brothers Album Discography, Part 11 Warner Brothers 3700-3999 (1982-1983)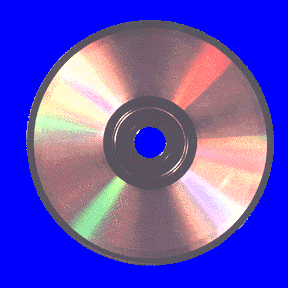 Back to the Discography Listings Page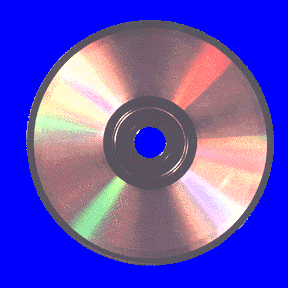 Back to the Both Sides Now Home Page