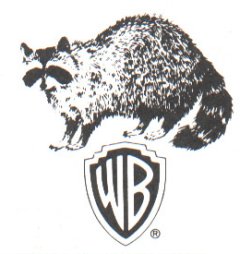 Raccoon Album Discography
By David Edwards, Patrice Eyries, and Mike Callahan
Last update: August 21, 2005






The Raccoon label was formed as an outlet for productions by Jesse Colin Young and the Youngbloods. It operated from 1970 to early 1973 as part of the Warner Brothers empire. Each album had a normal Warner Brothers catalog number, but in addition, had the Raccoon label's own catalog sequence. Here they are listed in the Raccoon label sequence. After Raccoon discontinued operations as a separate label, Jesse Colin Young's albums appeared on the parent Warner Brothers label.


| | | |
| --- | --- | --- |
| | | The first Raccoon label was green with black print, actually the same as the Warner Brothers label except for a small box next to the Warner Brothers logo that said "Raccoon Records." Promo versions of the label were like the regular Warner Brothers promo label, white with black print. |
| | | Later issues used a label that was an off white with black print, but still with a design very similar to the standard Warner Brothers label. The label name is given as "RACCOON/WARNER BROTHERS," and there is a drawing of a small raccoon next to the Warner Brothers logo. The Raccoon logo was sometimes at the left and sometimes at the right of the Warner Brothers logo, and sometimes small and other times fairly large. |


We would appreciate any additions or corrections to this discography. Just send them to us via e-mail. Both Sides Now Publications is an information web page. We are not a catalog, nor can we provide the records listed below. We have no association with Raccoon Records. Should you be interested in acquiring albums listed in this discography (all of which are out of print), we suggest you see our Frequently Asked Questions page and follow the instructions found there. This story and discography are copyright 2004 by Mike Callahan.


RACCOON ALBUM DISCOGRAPHY

Number - Title - Artist - [Release Date] (Chart) Contents

Raccoon #1 (WS 1878) - Rock Festival - Youngbloods [1970] (10/70, #80) It's A Lovely Day/Faster All The Time/Prelude/On Beautiful Lake Spenard/Josiane//Sea Cow Boogie/Fiddler A Dram/Misty Roses/Interlude/Peepin' 'N' Hidin' (Baby, What You Want Me To Do)/Ice Bag

Raccoon #2 (WS 1880) - For You - Jeffrey Cain [1970] Saw A Man/Heavenly Blue/Moonshine Is The Sunshine/Not I The Seed/Houndog Turkey//Color Blind/Mr. Governor/Poem For My Friends/Aubrey/Lost In Space/Run On Along/For You

Raccoon #3 (WS 1901) - Moonset - Joe Bauer [1971] Explosion/Five Ten/Old Shoe/Cat Gone/Moonset/Frogs//Swallows/Pelicans/Earthquake Blues

Raccoon #4 (BS 2563) - Ride the Wind - Youngbloods [1971] (7/71, #157) Ride The Wind/Sugar Babe/Sunlight//The Dolphin/Get Together/Beautiful

Raccoon #5 (WS 1913) - What Was, What Is, What Will Be - Kenny Gill [1971] Valley of All Brothers

Raccoon #6 (WS 1915) - Armchair Boogie - Michael Hurley [1971] Werewolf/Grand Canyon Line/English Nobleman/Be Kind To Me/Troubled Water/Red Raveager's Reel/Sweedeedee/Open Up (Eternal Lips)/Jocko's Lament/Light Green Fellow/Get The Best Of Me/Biscuit Roller/When The Swallows Come Back To Capistrano/Penguins

Raccoon #7 (WS 1937) - High Country - High Country [1971] Hello City Limits/Blue Night/Tennessee Blues/Skip, Hop, and Wobble/The Old, Old House/California Blues/Pow-Wow/Big River/Stone Walls and Steel Bars/John Hardy/Sugar-Coated Love/Grey Eagle/I Cried Again/Have Mercy On Me

Raccoon #8 (WS 1944) - Crab Tunes/Noggins - Youngbloods-Related Artists [1971] Side A is credited to "Banana, Joe Bauer, Michael Kane, Bill Mitchell,and Earthquake." Side B is credited to "Banana, Joe Bauer, Michael Kane, and Kenny Gill." Crab Tune #1/Noggin Attempt #1/Crab Tune #2/Noggin Attempt #2/Crab Tune #3/Noggin Attempt #3/Crab Tune #4/Ole Jasper Cybelle/Crab Tune #5/Noggin Attempt #4/Crab Tune #6/Noggin

Raccoon #9 (BS 2566) - Good and Dusty - Youngbloods [1971] (12/71, #160) Stagger Lee/That's How Strong My Love Is/Willie And The Hand Jive/Circus Face/Hippie From Olema #3/Good And Dusty/Let The Good Times Roll/Drifting And Drifting/Pontiac Blues/The Moonshine Is The Sunshine/Will The Circle Be Unbroken/I'm A Hog For You Baby/Light Shine

Raccoon #10 (BS 2588) - Together - Jesse Colin Young [1972] (3/72, #157) Good Times/Sweet Little Child/Together/Sweet Little 16/Peace Song//6 Days On The Road/It's A Lovely Day/Creole Belle/6000 Miles/Born In Chicago/Pastures Of Plenty

*Raccoon #11 (BS 2608) - Dreams - High Country [1972] Big Sandy River/Cold Hard Rain/Doin' My Time/Dreams/Good News/Katy Hill/Little Rabbit/Lost Highway/Moonlight Waltz/Old Home Place/Sally Ann/Sittin' Alone In The Moonlight/True Life Blues/Virginia Waltz/Where The Soul Of Man Never Dies

Raccoon #12 (BS 2613) - Whispering Thunder - Jeffrey Cain [1972] Soul Train/Memphis/Queen Of England/Peace Sign Blues/When I'm Thirsty/Mockingbird//Whispering Thunder/Mighty Moe/Bless My Soul/Moonshine Is The Sunshine/Pack Up Your Sorrows/Aurora Borealis

Raccoon #13 (BS 2626) - Mid-Mountain-Ranch - Banana & Bunch [1972] Back In The U.S.A./My True Life Blues/Vanderbilt's Lament/Interlude/Double Interlude/Sittin' Alone In The Moonlight/In Foggy Old London/Before The Sun Goes Down//New Sail Away Ladies/Ocean Of Diamonds/Familiar Patterns/Great Blue Heron/Honky Tonk Blues/Lucas Valley Breakdown/The Rights Of Man

Raccoon #14 (BS 2625) - Hi Fi Snock Uptown - Michael Hurley [1972] Blue Driver/Watertrain/The Sun Is Slowly Sinkin'/Old Black Crow/Twilight Zone/I'm Worried, I'm Worried/In Florida/Mr. Whiskerwitz/Lilly Pads Upon The Pond/Eyes Eyes/Girl I Love/Uncle Bob's Corner/Rat Face/In Trinidad

Raccoon #15 (BS 2653) - High on a Ridge Top - Youngbloods [1972] (12/72, #185) Speedo/She Caught The Katy And Left Me A Mule To Ride/Going By The River/Running Bear/I Shall Be Released//Dream Boat/She Came In Through The Bathroom Window/Donna/La Bamba/Kind Hearted Woman


Thanks to Bob Brainen.





Back to the Warner Brothers Records Story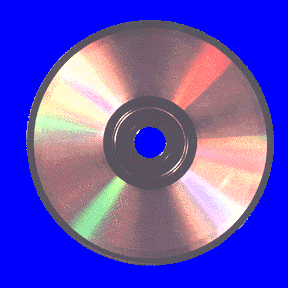 Back to the Discography Listings Page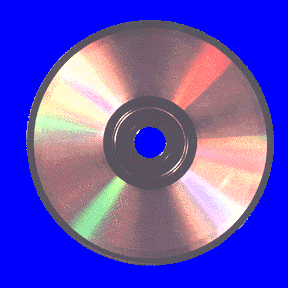 Back to the Both Sides Now Home Page