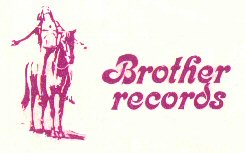 Brother Records Album Discography
By David Edwards, Patrice Eyries, and Mike Callahan
Last update: July 25, 2004






The Brother label was started by the Beach Boys for their albums and their productions of other artists. At first, during their contract with Capitol Records, the Smiley Smile album was issued on Brother, as well as one single, after which the Beach Boys records were once again issued on Capitol. They had one album by the Flame, a group that Carl Wilson produced, released on Brother Records distributed by Starday-King. When they signed with Reprise in 1970, their records were issued on Brother/Reprise, and after Reprise, they moved to Caribou. The Caribou albums sometimes had the Brother logo on the label and sometimes not, but usually included the logo on the record jacket along with the Caribou and CBS logos.


| | | |
| --- | --- | --- |
| | | The first Brother label, distributed by Capitol Records, is light tan with black printing. The "Brother records" logo is in green above the center hole. There is a drawing in brown of an indian seated on horse to the left of the logo. At the bottom of the label is "BROTHER RECORDS MANUFACTURED BY CAPITOL RECORDS, INC., U.S.A." This label was only used on the Smiley Smile album's first release. The Brother label distributed by Starday-King is light yellow with blue print. There is a dark yellow band around the perimeter of the record. The "Brother records" logo is above the center hole in blue with a dark yellow background. This label was only used on the Flame album. |
| | | The Brother Records label distributed by Reprise is light tan with a dark orange band around the perimeter and black printing. The "Brother records" logo is printed in blue over a dark orange box above and to the left of the center hole. The Reprise logo is next to the Brother logo. This label was used with minor variation for both the 2000 and 6000 series. The promotional issues have a white label with a black band on the perimeter of the label, using the same graphics. |
| | | Brother Records issues on the Caribou label used the regular Caribou label with the small Brother Records logo at top right. The issue of Adult Child used a green label reminiscent of the Capitol/Brother label. |


We would appreciate any additions or corrections to this discography. Just send them to us via e-mail. Both Sides Now Publications is an information web page. We are not a catalog, nor can we provide the records listed below. We have no association with Brother Records. Should you be interested in acquiring albums listed in this discography (all of which are out of print), we suggest you see our Frequently Asked Questions page and follow the instructions found there. This story and discography are copyright 2004 by Mike Callahan.


BROTHER RECORDS ALBUM DISCOGRAPHY

Number - Title - Artist - [Release Date] (Chart) Contents

Brother Records 9000 Series (Distribution by Capitol Records):

T/ST 9001 - Smiley Smile - Beach Boys [1967] (9/67, #41) Heroes And Villains (E)/Vegetables (E)/Fall Breaks And Back To Winter (W. Woodpecker Symphony) (Instrumental) (E)/She's Goin' Bald (E)/Little Pad (E)//Good Vibrations (E)/With Me Tonight (E)/Wind Chimes (E)/Gettin' Hungry (E)/Wonderful (E)/Whistle In (E)


Brother Records 2500 Series (Distribution by Starday-King Records):

BR 2500 - The Flame - Flame [1970] All tracks stereo. Issued in "Compatible Quadraphonic Sound," whatever that was in 1970. Packaged with a large poster of the individuals in the group. See The Light/Make It Easy/Hey Lord/Lady/Don't Worry, Bill//Get Your Mind Made Up/Hights And Lows/I'm So Happy/Dove/Another Day Like Heaven/See The Light (Reprise)


Brother Records Issues using the Reprise 6000 Series Numbering (Distribution by Warner/Reprise Records):

RS 6382 - Sunflower - Beach Boys [1970] (4/70, #151) Cottonfields/Slip On Through/This Whole World/Add Some Music To Your Day/Deirdre/Got To Know The Woman/It's About Time//Tears In The Morning/All I Wanna Do/Forever/Our Sweet Love/At My Window/Cool, Cool Water

RS 6453 - Surf's Up - Beach Boys [1971] (9/71, #29) With lyric insert sheet. Don't Go Near The Water/Long Promised Road/Take A Load Off Your Feet/Disney Girls (1957)/Student Demonstration Time//Feel Flows/Lookin' At Tomorrow (A Welfare Song)/A Day In The Life Of A Tree/'Til I Die/Surf's Up

2RS 6484 - The Beach Boys in Concert - Beach Boys [1973] (12/73, #25) Two-Record Set. Sail On Sailor/Sloop John B/The Trader/You Still Believe In Me/California Girls/Darlin'//Marcella/Caroline, No/Leaving This Town/Heroes And Villains//Funky Pretty/Let The Wind Blow/Help Me, Ronda/Surfer Girl/Wouldn't It Be Nice?//We Got Love/Don't Worry Baby/Surfin' U.S.A./Good Vibrations/Fun, Fun, Fun


Brother Records Issues using the Reprise 2000 Series Numbering (Distribution by Warner/Reprise Records):

2MS 2083 - Pet Sounds/Carl and the Passions-So Tough - Beach Boys [1972] (6/72, #50) Two-Record Set. Wouldn't It Be Nice/You Still Believe In Me/That's Not Me/Don't Talk (Put Your Head On My Shoulder)/I'm Waiting For The Day/Let's Go Away For Awhile/Sloop John B.//God Only Knows/I Know There's An Answer/Here Today/I Just Wasn't Made For These Times/Pet Sounds/Caroline, No//You Need A Mess Of Help To Stand Alone/Here She Comes/He Come Down/Marcella//Hold On Dear Brother/Make It Good/All This Is That/Cuddle Up

MS 2090 - Carl and the Passions-So Tough - Beach Boys [1972] This may have been intended as the single record release of "Carl and the Passions-So Tough". This record is listed in the July 1972 Schwann new entry section along with the double album 2MS 2083 which contained this album and the re-release of Pet Sounds. It may be unreleased on this number.

MS 2118 - Holland - Beach Boys [1973] (1/73, #36) The original issue of Holland came with a special EP containing 6 songs. Sail On Sailor/Steamboat/California Saga-Big Sur/California Saga- The Beaks Of Eagles/California Saga-California//The Trader/Leaving This Town/Only With You/Funky Pretty; EP: Mt. Vernon And Fairway-Theme/I'm The Pied Piper (Instrumental)/Better Get Back In Bed/Magic Transistor Radio//I'm The Pied Piper/Radio King Dom

2MS 2166 - Wild Honey/20/20 - Beach Boys [1974] (8/74, #50) Two-Record Set. Reissue of Capitol ST/T 2859 & Capitol SKAO 133. Wild Honey/Aren't You Glad/I Was Made To Love Her/Country Air/A Thing Or Two//Darlin'/I'd Love Just Once To See You/Here Comes The Night/Let The Wind Blow/How She Boogalooed It/Mama Says//Do It Again/I Can Hear Music/Bluebirds Over The Mountain/Be With Me/All I Want To Do/The Nearest Faraway Place//Cotton Fields/I Went To Sleep/Time To Get Alone/Never Learn Not To Love/Our Prayer/Cabinessence

2MS 2167 - Friends/Smiley Smile - Beach Boys [1974] (11/74, #125) Two-Record Set. Reissue of Capitol ST 2895 & Brother ST/T 9001. Meant For You/Friends/Wake The World/Be Here In The Morning/When A Man Needs A Woman/Passing By//Anna Lee, The Healer/Little Bird/Be Still/Busy Doin' Nothin'/Diamond Head/Transcendental Meditation//Heroes And Villains - Featuring Brian/Vegetables/Fall Breaks And Back To Winter (W. Woodpecker Symphony) (Instrumental)/She's Goin' Bald/Little Pad - Featuring Carl//Good Vibrations - Featuring Carl/With Me Tonight - Featuring Carl/Wind Chimes/Gettin' Hungry - Featuring Brian & Mike/Wonderful - Featuring Carl/Whistle In - Featuring Carl

MS 2197 - Pet Sounds - Beach Boys [1974] Reissue of Capitol DT/T 2458. Wouldn't It Be Nice/You Still Believe In Me/That's Not Me/Don't Talk (Put Your Head On My Shoulder)/I'm Waiting For The Day/Let's Go Away For Awhile/Sloop John B.//God Only Knows/I Know There's An Answer/Here Today/I Just Wasn't Made For These Times/Pet Sounds/Caroline, No

MS 2223 - Good Vibrations: Best of the Beach Boys - Beach Boys [1975] (7/75, #25) Add Some Music To Your Day/Caroline, No/Darlin'/Do It Again/Friends/God Only Knows/Good Vibrations/Heroes And Villains/Sail On Sailor/Sloop John B/Surf's Up/Wouldn't It Be Nice

MS 2251 - 15 Big Ones - Beach Boys [1976] (7/76, #8) Rock And Roll Music/It's O.K./Had To Phone Ya/Chapel Of Love/Everyone's In Love With You/Talk To Me/That Same Song/The T M Song//Palisades Park/Susie Cincinnati/A Casual Look/Blueberry Hill/Back Home/In The Still Of The Night/Just Once In My Life

MSK 2258 - The Beach Boys Love You - Beach Boys [1977] (4/77, #53) Let Us Go On This Way/Roller Skating Child/Mona/Johnny Carson/Good Time/Honkin' Down The Highway/Ding Dang//Solar System/The Night Was So Young/I'll Bet He's Nice/Let's Put Our Hearts Together/I Wanna Pick You Up/Airplane/Love Is A Woman

MSK 2268 - M.I.U. Album - Beach Boys [1978] (10/78, #151) She's Got Rhythm/Come Go With Me/Hey Little Tomboy/Kona Coast/Peggy Sue/Wontcha Come Home Tonight//Sweet Sunday Kinda Love/Belles Of Paris/Pitter-Patter/My Diane/Match Point Of Our Love/Winds Of Change

MSK 2280 - Good Vibrations: Best of the Beach Boys - Beach Boys [1978] Reissue of Brother MS 2223. Add Some Music To Your Day/Caroline, No/Darlin'/Do It Again/Friends/God Only Knows/Good Vibrations/Heroes And Villains/Sail On Sailor/Sloop John B/Surf's Up/Wouldn't It Be Nice


Caribou/Brother Records using the CBS Numbering System (Distributed by CBS):

JZ 35752 - L.A. (Light Album) - Beach Boys [1979] Reissued in 1980 as PZ 35752. Good Timin'/Lady Lynda/Full Sail/Angel Come Home/Love Surrounds Me/Sumahama//Here Comes The Night/Baby Blue/Goin' South/Shortenin' Bread

FZ 36283 - Keepin' the Summer Alive - Beach Boys [1980] Keepin' The Summer Alive/Oh Darlin'/Some Of Your Love/Livin' With A Heartache/School Day (Ring! Ring! Goes The Bell)//Goin' On/Sunshine/When Girls Get Together/Santa Ana Winds/Endless Harmony

Z2X-37445 - Ten Years of Harmony (1970-1980) - Beach Boys [1981] (2 LPs) Add Some Music To Your Day/Roller Skating Child/Disney Girls/It's A Beautiful Day/California Saga-California/Wontcha Come Out Tonight/Marcella/Rock and Roll Music/Goin' On/It's OK/Cool, Cool Water/San Miguel/School Day (Ring! Ring! Goes The Bell)/Good Timin'/Sail On Sailor//Darlin' (Live)/Lady Lynda/Sea Cruise/The Trader/This Whole World/Don't Go Near The Water/Surf's Up/Come Go With Me/Deirdre/She's Got Rhythm/River Song/Long Promised Road/Feel Flows/'Til I Die

BFZ 39946 - The Beach Boys - Beach Boys [1985] Reissued in 1988 as PZ 39946. Getcha Back/It's Gettin' Late/Crack At Your Love/Maybe I Don't Know/She Believes In Love Again//California Calling/Passing Friend/I'm So Lonely/Where I Belong/I Do Love You/It's Just A Matter of Time [CD issue has bonus track: Male Ego]


Related (bootleg):

BW-1977 - Adult Child - Beach Boys [1985] The unreleased "Adult Child" album. Most of these are by Brian Wilson, vintage 1976-1977, with occasional participation by the other members of the group. This was rumored to be submitted as the final Beach Boys release for Reprise, but it was rejected and later replaced with The M.I.U. Album. This has a green Brother Records label that is similar to the Capitol version. Life Is For The Living/Hey Little Tomboy/Deep Purple/H.E.L.P. Is On The Way/It's Over Now/Everybody Wants To Live/Mony Mony/Ruby Baby/Be My Baby//You've Lost That Lovin' Feelin'/Shortenin' Bread/Lines/On Broadway/Games Two Can Play/It's Trying To Say/Still I Dream Of It/Calendar Girl





Back to the Warner Brothers Records Story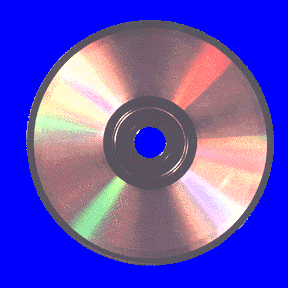 Back to the Discography Listings Page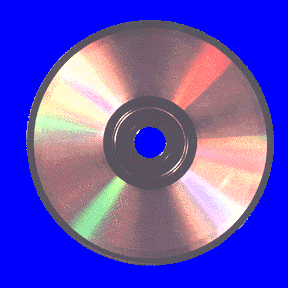 Back to the Both Sides Now Home Page