Ampex Album Discography
By David Edwards, Patrice Eyries, and Mike Callahan
Last update: July 25, 2004






Ampex was the maker of electronic equipment and magnetic tape. They were the maker of the 8- track tape blanks (especially quadraphonic 8-track, later) for many different labels, so there are a lot of 8-tracks with "Ampex" as the listed label when in fact these were issues of albums from other labels.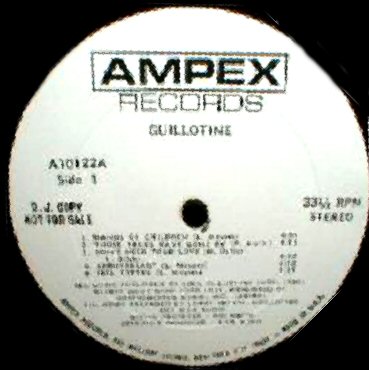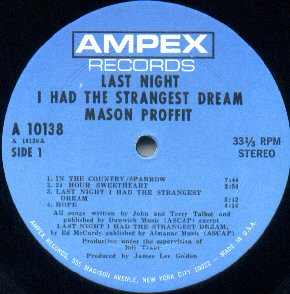 In 1970, Ampex decided to get into the vinyl record business, and started their own label, distributed by Warner Brothers. They also had an association right from the start with Bearsville Studios in upstate New York, with producer Todd Rundgren. After a number of Bearsville productions on the Ampex label, Albert Grossman started the Bearsville label itself, with the first two Bearsville albums co-numbered with Ampex. The Ampex label was blue with white print, with the Ampex logo at the top. Promotional albums were white with black print, using the same label design.

We would appreciate any additions or corrections to this discography. Just send them to us via e-mail. Both Sides Now Publications is an information web page. We are not a catalog, nor can we provide the records listed below. We have no association with Ampex Records. Should you be interested in acquiring albums listed in this discography (all of which are out of print), we suggest you see our Frequently Asked Questions page and follow the instructions found there. This story and discography are copyright 2004 by Mike Callahan.




AMPEX ALBUM DISCOGRAPHY

Number - Title - Artist - [Release Date] (Chart) Contents

A 10100 Series:

A 10101 - The American Dream - American Dream [1970] (2/70, #194) Produced by Todd Rundgren at Bearsville Studios. Good News/Big Brother/The Other Side/Credemphels/Storm/Cadillac//My Babe/I Ain't Searchin'/Future Folly/I Am You/Frankford El/Raspberries

A 10102 - Gil Evans - Gil Evans [1970] Produced by Todd Rundgren at Bearsville Studios. General Assembly/Proclamation/Love In The Open/Variation On The Misery/Thoroughbred/Blues In Orbit/Spaced/So Long

A 10103 - Great Speckled Bird - Great Speckled Bird [1970] Personnel: Ian Tyson, Sylvia Tyson, Amos Garrett, Buddy Cage, Ken Kalmusky, ND Smart II; produced by Todd Rundgren at Bearsville Studios. Look What You're Doing Child/Calgary/Trucker's Cafe/Long Long Time To Get Old/Flies In The Bottle/Bloodshot Beholder//Crazy Arms/This Dream/Smiling Wine/Rio Grande/Disappearing Woman/We Sail

A 10104 - Jesse Winchester - Jesse Winchester [1970] Produced by Todd Rundgren at Bearsville Studios. Payday/Biloxi/Snow/The Brand New Tennessee Waltz/That's A Touch I Like//Yankee Lady/Quiet About It/Skip Rope Song/Rosy Shy/Black Dog/The Nudge

A 10105 - Runt - Todd Rundgren [1970] (1/71, #185) Produced by Todd Rundgren at Bearsville Studios. Broke Down And Busted/Believe In Me/We Got To Get You A Woman/What's That Man?/Once Burned/Devil's Bite/I'm In The Clique//There Are No Words/Baby Let's Swing-The Last Thing You Said-Don't Tie My Hands/Birthday Carol

A 10106 - Commit Yourself - Bethlehem Asylum [1970) Child Of The Mountain/Sailboat Ride/Earth//Sea Rider/Talkin' 'Bout Love/It's About

A 10107 - Sundown - Sundown [1970] Bad Woman/Rosalyn Was Saved/When I Leave/Gypsy Woman/My Beautiful Dream//Hide And Seek/Did Not Take Me Long/The Devil's Got My Soul/Living In And Out/Sing Your Heart

A 10108 - Aliotta Haynes Music - Aliotta Haynes [1970] Pitter Patter/Rockefeller's Blues/Fire And Rain/Ocean Song//Uppers And Downers/Running Song/My Song/Brother Sparrow/I Saw The Sun

A 10109 - Special Songs - Cheryl Dilcher [1970] Also released as Ampex M-81009 on 8- track tape. Better Day/Mercy Dear Lord/Three Wishes/Richard Never Cries/Do I Have To Wait Very Long/Song By a Bird/Music Box/How I'd Like To Go Home/Cotton Joe/Little Miss No One/Happy Times/Goodbye/Save The World

A 10110

A 10111 - Fire Burn, Cauldron Bubble - Melting Pot [1970] Fugue To Rosie/Await The Coming Day/Why Be Lonely/As I Lay Dying/Feeling Alright//Welcome To The Party/Kool And The Gang/Sunday Tree/Tell The Truth

A 10112 - Jericho - Jericho [1970] This album has a Bearsville label. Produced by Todd Rundgren at Bearsville Studios. True Fine Girl/The Road I Never Took/Lonely As Me/Cheater Man/Baby's Gone Again/Goin' To The Country/Fool Killer//Intro: My Blue Heaven/Backtrack/Make It Better/S.S.#4/Do You Want Me/Can't Seem To Make It Happen

A 10113 - For Sale - Fever Tree [1970] I Put A Spell On You/Come On In/She Comes In Colors/Girl Oh Girl Don't Push Me/You're Not The Same Baby/Hey Mister//Hey Joe, Where You Gonna Go

A 10114 - Mailer Mackenzie Band - Mailer Mackenzie Band [1971] Movin'/The Lady And The Outlaw/I'm Gamblin/Wait Until The Morning/June/Let Tomorrow Be A Different Day//Mary/Come Back Home/Tryin' To Find You/Red Rover/Swimming Over The Ocean, Or Walk On A Bridge/Bye Bye Baby/Foort

A 10115

A 10116 - The Ballad of Todd Rundgren - Runt [1971] This album has a Bearsville label. Produced by Todd Rundgren at Bearsville Studios. Released on quadraphonic 8-track tape as Ampex AMR 81016. Long Flowing Robe/The Ballad (Denny And Jean)/Bleeding/Wailing Wall/The Range War/Chain Letter//A Long Time, A Long Way To Go/Boat On The Charles/Be Nice To Me/Hope I'm Around/Parole/Remember Me

A 10117 - Andy Roberts with Everyone - Andy Roberts with Everyone [1971] Trouble At The Mill/Sad/Midnight Shift/Don't Get Me Wrong//Sitting On A Rock/Too Much A Loser/Radio Lady/This Way Up

A 10118 - Morgan - Dave Morgan [1971] We're Gonna Change All This/Hey Paul/Don't Look Now But.../Go Tell the Birds/So Weary/Browned/Angel/Georgia Here I Come/One Month in Tuesday/Ill Wind/You'll Never Get to Heaven

A 10119 - Jeremiah - Aliotta Haynes [1971]

*A 10120 - Home Grown - Andy Roberts [1971] Applecross/Creepy John Gig Song/Home Grown/John The Revelator/Just For The Record/Lonely In The Crowd/Moths And Lizars In Detroit/One- Armed Boatman And The Giant Squid/Queen Of The Moonlight World

A 10121

A 10122 - Guillotine - Guillotine [1971] Hands Of Children/Those Years Have Gone By/Don't Need Your Love/Anniversary/Feel Better//Crow Bait/If You Don't Call That Love/Jonathan/I Can't Believe It

A 10123 - Hiroshima - Wishful Thinking [1971] State Fair Majorette/Clear White Light/America/She Belongs To The Night/Crash At Honolulu/Hiroshima/I Wrote A Song/Now/1984/Goodbye Lover

A 10124 - Bethlehem Asylum - Bethlehem Asylum [1971] Lady Author/The Year's Biggest Rain/Another Time, Another Place/I Know A Lonely Man/Ring My Bell//Blind Man's Bluff/Tales From The Citadel (Vol. I)

A 10125

A 10126

A 10127

A 10128 - Ollie Moggus - Bob Hinkle [1971] Ollie Moggus/Child Whose Eyes I Am/Mysteries And Memories/St. Thomas Tombstones/All Of His Children/Roll In My Sweet Baby's Arms//I'm Goin' Home/Unborn Lullaby/In The Spring Of My Mind/High With Your Wine/Hard To Handle/Long Time Since A Change

A 10129 - Classic Film Themes-Elvira Madigan-Death in Venice-Anonymous Venetian/2000: A Space Odyssey - Stratta & Tome Philharmonic Orchestra [1971]

A 10130 - Looking for You - Alzo Fronte [1971] Country/Don't Ask Me Why/Without You/Looks Like Rain/Some People/Just Can't Get Along//That's Alright (I Don't Mind It)/Sometimes/You Know Me, I Know You/Sweet And Salty Stuff/You're Gone/Lookin' For You

*A 10131 - Rains/Reins of Changes - Marc Ellington [1971] All The Times/Alligator Man/Blue Suede Shoes/Days Used To Be Much Warmer/I'm Leaving/Life Your Love/Oh No, It Can't Be So/On Your Own/Rains Of Changes/Saving Grace/Song For A Friend/Yarrow

A 10132 - Ear of the Beholder - Lol Coxhill [1971] Two-Record Set. Introduction/Hungerford/Deviation Dance/Two Little Pigeons/Don Alfonso/Open Piccadilly/Feedback/Insensatez/Conversation With Children-Jamaican Rumba/Piccadilly With Goofs/Rasa-Moods/Collective Improvisation/I Am the Walrus/Rhymthmic Hooter/Lover Man/Zoological Fun/Little Triple One Shot/That's Why Darkies Were Born/Series of Superbly Played Mellotron Codas

A 10133

A 10134 - Cris Williamson - Cris Williamson [1971] Waiting/A Village Tale/Last Sweet Hour/Joanna/Shine On Straight Arrow/Rebecca//Make Me Not A Stranger/James/Frontier/One Thousand Cranes/Number One

A 10135 - Santa Fe - Santa Fe [1971]

A 10136 - Grow to Know Me - Anita Kerr Singers [1971] Grow To Know Me/Daytime, Nighttime/Moses in the Sunshine/Blame It on a Monday/Eleanor Rigby//Eli's Comin'/Thanks/I'm Goin' Home/Something in the Way She Moves/Grow To Know Me

A 10137

A 10138 - Last Night I Had the Strangest Dream - Mason Proffit [1971] (11/71, #186) In The Country-Sparrow/24 Hour Sweetheart/Last Night I Had The Strangest Dream/Hope//Freedom/500 Men/Jewel/Eugene Pratt/Mother/My Country

A 10139

A 10140 - Live at the Gaslight at the Au Go Go - Furry Lewis [1971] Introduction/Paer Lee/My Dog Got The Measles/Nero My God To Thee/The Accident/East St. Louis/Waiting For A Train/When I Lay My Burden Down//Move To Kansas City/Pallet On The Floor/Brownsville/Furry's Blues/The President/John Henry/Turn Your Money Green/K.C. Jones

A 10141

A 10142 - A Christmas Story - Anita Kerr Singers with the Royal Philharmonic Orchestra [1971]


40100 Series:

*A 40101 - Purlie (Soundtrack) - Various Artists [1970] (6/70, #138) Barrels Of War/Big Fish, Little Fish/Down Home/First Thing Monday Mornin'/God's Alive/Great White Father/Harder They Fall/He Can Do It/I Got Love/New Fangled Preacher Man/Purlie/Skinnin' A Cat/Unborn Love/Walk Him Up The Stairs/World Is Comin' To A Start


50100 Series:

A 50101 - Jud - Various Artists [1971] Artists include Mason Proffit, Crow, American Breed, and John Hartford.

A 50102 - Touch (Original Cast) - Various Artists [1971] Wind Child/Cities of Light/I Don't Care/Goodbyes/Come To the Road/Reaching, Touching//Quiet Country/Susan's Song/Tripping/Garden Song/Watching/The Hasseltown Memorial Squaredance/Confrontation Song/Alphagenesis


AX 1000 Series:

AX 1000 - From Maternity to Motherhood - Spoken Word [197?]


80000 & 88000 Series (Probably 8-track tapes only, and probably actually on other labels):

80009 - Sounds Out - Hugo Montenegro [1973]

80056 - Musical Cavalcade of Broadway, Volume 4 - Hugo Montenegro [1973]

80057 - Impact Brass - Various Artists [1973]

80059 - Best of Dixieland - Various Artists [1973]

80062 - Country and Western Guitar Jamboree, Volume 1 - Various Artists [1973]

80065 - Best of Hollywood - Various Artists [1973]

80066 - Country and Western All Time Favorites - Various Artists [1973]

80067 - Stairway to the Stars - Various Artists [1973]

80070 - Love Me with All of Your Heart - Various Artists [1973]


88001 - Black Gold - Isley Brothers, Bill Withers & Curtis Mayfield [1972]

88002 - Million Sellers - Honey Cone, Ocean & Chi-Lites [1972]

88003 - Radio Active Gold - Impressions, Hawkins, Brooklyn Bridge & Crests [1972]

88004 - Progressive Rock - Melanie, Sha Na Na & Brewer & Shipley [1972]


Thanks to Mark Guempel.





Back to the Warner Brothers Records Story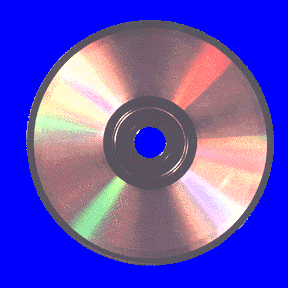 Back to the Discography Listings Page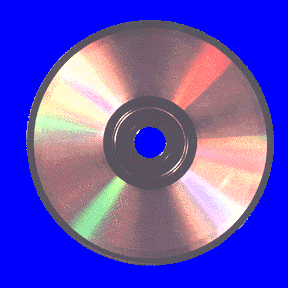 Back to the Both Sides Now Home Page