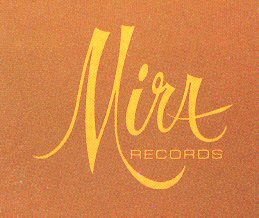 Mira Album Discography
by Mike Callahan, David Edwards and Patrice Eyries
Last update: September 27, 2007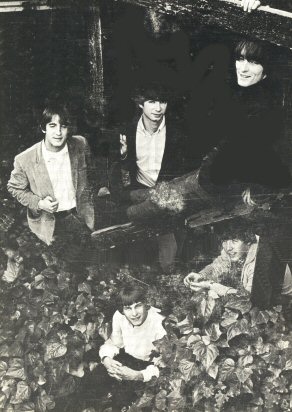 Mira was a label started by Randall Wood after he left Vee-Jay in June of 1965. Along with Mira, he also formed Mirwood and Surrey. Apparently, part of the deal when he left Vee-Jay was that he had control of the Horizon label masters, which Vee-Jay had purchased in 1963. The first album issued on Mira was actually a reissue of an album that had appeared on the Horizon label. The offices for the label were at 9028 Sunset Blvd. In Los Angeles.

The Mira label issued pop music, jazz, rock and roll, soundtracks, foreign-language albums, and even an album of gay-oriented humor.

Their first, and biggest, success was with a garage-rock band from Northridge called the Leaves. After releasing several singles by the group starting in 1965, they finally made it to #31 nationally with "Hey Joe" [Mira 222]. Ironically, they had released the same record a year earlier (titled "Hey Joe, Where You Gonna Go?" on Mira 207), but it failed. The group members were Robert Arlin (vocals), Jim Pons (bass), John Beck (guitar), Robert Reiner (guitar), and Tom Ray (drums). After "Hey Joe", which became known as the "fast version" to differentiate it from the slow Tim Rose/Jimi Hendrix treatment, the group enjoyed no further success, although Pons played bass for the Turtles for a time.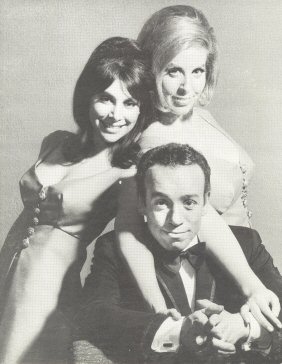 Mira issued several albums of pop-jazz by the Afro Blues Quintet, who had little commercial success at the time, and an album of French songs by French actress Catherine Spaak. Mira had another chart single in the summer of 1967 with the Forum's "The River Is Wide" [Mira 232], a folk tune done in a rock- soul rendition. The Forum was a vocal trio, Phil Campos, Rene Nole (the blonde in the photo at left), and Riselle Bain, who hailed from Pasadena. Phil Campos was playing solo at The Ice House in Pasadena when Les Baxter happened to catch his act. Baxter took Campos under his wing and worked with him for a year, adding two more singers and transforming a folk singer into a night club act. Baxter produced the Forum's only album on Mira, and did all the arrangements, also. It was recorded at Sunwest Recording Studios in Los Angeles in May, 1967.

Basically, that was it for chart success on Mira. Other artists on the label included Earl Cosby (Earl Nelson of Bob & Earl, later Jackie Lee on Mirwood), Barry McGuire, Pat Carter, The Darlettes, Warren Baker, Kim Fowley, Bess, Joey Paige, The Living End, The Magic Circle, Rene Bloch, Carol Connors, The Westbrooks, the Family Tree, Alex Lucas, Frank Nelson, Cliff Norton, Bill Snyder, Bob Youngs, Curtis Lee, Rojay Gotee, The Primrose Circus, Gary LeMel (an ex-Vee-Jay artist undoubtedly signed by Randall Wood), and Small World. Lots of artists, 50-some-odd singles, but very little chart success. Mira became inactive in 1968.




| | | |
| --- | --- | --- |
| | | Most of the albums issued on Mira had a black label with silver print, with the logo at the top. At least one of the later albums was pressed with a blue label with silver print, with the same graphics. |


We would appreciate any additions or corrections to this discography. Just send them to us via e-mail. Both Sides Now Publications is an information web page. We are not a catalog, nor can we provide the records listed below. We have no association with Mira or Mirwood Records. Should you be interested in acquiring albums listed in this discography (which are all out of print), we suggest you see our Frequently Asked Questions page and Follow the instructions found there. This story and discography are copyright 2006, 2007 by Mike Callahan.

MIRA ALBUM DISCOGRAPHY
| | |
| --- | --- |
| Cover | Number - Title - Artist - [Release Date] (Chart) Contents |
| | Mira 3000 Series: |
| | LP/LPS-3000 - The Barry McGuire Album - Barry McGuire [1965] One By One/Doo Dah/Town And Country /The Way You Are/Greenback Dollar/Little Boy//So Long Stay Well/Banjo/Another Country/The Good Times Is All Done Now/Oh Miss Mary/Old Paint |
| | LP/LPS-3001 - Warren Baker's Hollywood Guitars with Strings and Orchestra - Warren Baker [1965] It's A Shame/Everybody's Darlin' Plus Mine/The Bridge Washed Out/One Mule Train/Burning Bridges/Talking To The Night Lights//Lips That Taste Of Honey/Night World/Crystal Chandelier/Hillbilly Heaven/It's Another World/Once In Every Lifetime |
| | LP/LPS-3002 - Introducing the Afro Blues Quintet...Plus One - Afro Blues Quintet Plus One [1966] Moses/Liberation/The Monkey Time/Summertime//Jerico/Walk On By/Together/The "In" Crowd |
| | LP/LPS-3003 - The Hawk & the Hunter - Coleman Hawkins [1966] Easy Walker/Traumerei/All The Time/Lazy Butterfly/Not Quite Night/Pebbles//I Knew Dana/Lullaby/Hawk Talk/Misty Morning/Lonely Tenor/Whisper To Me |
| | LP/LPS-3004 - Skaterdater (Soundtrack) - Davie Allan & Arrows [1966] The Fountain/Skaterdater 1/Missy And The Statue/Skaterdater 2/Skate Out/Skaterdater Rock/Together 1/Statue/Skate Board Safari/Skaterdater 3/Together 2/Skaterdater 4/Missy's Theme |
| | LP/LPS-3005 - Hey Joe - Leaves [1966] (7-66, #127) Mr. Stone (S)/Just A Memory (S)/Get Out Of My life, Woman (S)/Girl From The East (S)/He Was A Friend Of Mine (S)/Hey Joe (S)//Words (S)/Back On The Avenue (S)/War Of Distortion (S)/Tobacco Road (S)/Good Bye, My Lover (S)/Too Many People (S) |
| | LP/LPS-3006 - On Her Bed of Roses - Joe Greene [1966] Main Title: A Walk To Hell, Part 1/Main Title: A Walk To Hell - Destruction, Part 2/Rose Theme/Melissa Pensive//Melissa Glad/Mother's Blues/The Boozer/The Bar Fly |
| | LP/LPS-3007 - Movie Star, American Style, or LSD I Hate You (Soundtrack) - Joe Greene [1966] Title Song/Honey Bunny's Song/Skippy Pink/Acid Blues/Love That Man/Little Joe Horner/Symphony In Fuzz/Pie In Your Eye/Horatio's Bag/By The Pool/Sick Foot Ballet/Prescription Blues |
| | LP/LPS-3008 - The Album - Frontiersmen & Joanie [1966] Hillbilly Heaven/ The Wayward Wind/Tumbling Tumbleweeds/Someday/Ghost Riders In The Sky/He's Got The Whole World In His Hands//Make The World Go Away/Teardrops In My Heart/Scarlet Ribbons/Cool Water/Orange Blossom Special |
| | LP/LPS-3009 - |
| | MLP/MLPS-3010 - New Directions of the Afro Blues Quintet - Afro Blues Quintet [1966] With a Song In My Heart/3/4-5/4-7/2 (Liquid Landscape)/Afro Rock/Let My People Go/Victims Of Chance/Mystic Mambo/Incantations/Freaks/Once In A Lifetime |
| | MLP/MLPS-3011 - The Catherine Spaak Album - Catherine Spaak [1966] [Songs are in French] Mes Amis, Mes Copains/Prima De Te, Dopo De Ti/L'Ete Dernier/Noi Due/Riapre La Scuola/Ieri//Quetlli Della Mia Eta'/Tu Ridi Di Me/J'aime Le Matin/Ho Scherzato Con Il Cuore/Quando Ti Vedo/Tu E Io |
| | MLP/MLPS-3012 - Life - Rene Bloch [1967] Johnny, My Johnny/Too Much Mustard/Write Me A Picture/Sherry/Crystal Chandelier/Night World/Life/A Taste Of Honey/Third Man Theme/Whipped Cream/Sealed With A Kiss/Midnight Hour |
| | MLP/MLPS-3013 - Discovery 3 - Afro Blues Quintet [1967] Spartacus/La La La La La/I Know A Place/Shop Around/Where Did Our Love Go//Discovery Three/Fly Me To The Moon/Star Eyes/Viva Cepeda/Green Dolphin Street |
| | MLP/MLPS-3014 - The River Is Wide - Forum [1967] The River Is Wide (E)/I Like What I See (S)/Girl Without A Boy (S)/Trip On Me (S)/It's Sunday (S)//We Can Make It (S)/Look The Other Way (S)/The Time Is Now (S)/World Of Illusion (S)/I'm Alright Now (S) |
| | MLP/MLPS-3015 - Slightly High - Three Martinis & Olive [1967] Lay Some Happiness On Me/Houston/Memories Are Made Of This/That's Amore/You're Nobody Till Somebody Loves You//The Door Is Still Open To My Heart/Gregory/Sway/I'm Confessin'/Everybody Loves Somebody Sometime |
| | MLP/MLPS-3016 - Next Album - Afro Blues Quintet [1968] There Is A Mountain/I Say A Little Prayer/Woe Is Me/The Look Of Love/A New Kind Of Blue/Little Tangi//Pata Pata/Some Velvet Morning/Too Much Of Nothing/Goin' Out Of My Head/Next Plane To London/By The Time I Get To Phoenix |
| | Mira 10000 Series: |
| | LP-10000 - These Are the Hits, You Silly Savage!!!! - Teddy & Darrel [1966] I'm Hungry/Wild Thing/Gary Ghoul Boy/Little Red Riding Hood/The Hollywood Agent/These Boots Are Made For Walking//Strangers In The Night/Jumping At Johnny's Wake/Hollywood Swings/They Took You Away, I'm Glad, I'm Glad/Hold On, I'm Comin' |
Thanks to Peter Gibbon.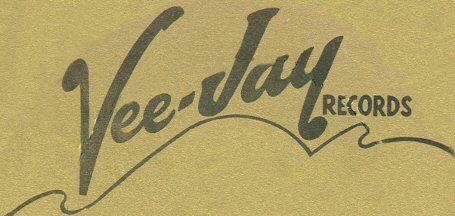 Back to the Vee-Jay Main Page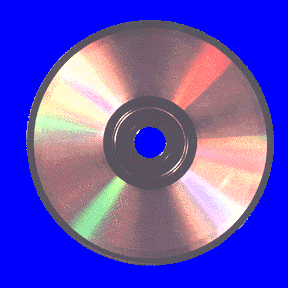 Back to the Discography Listings Page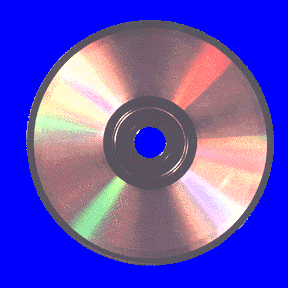 Back to the Both Sides Now Home Page