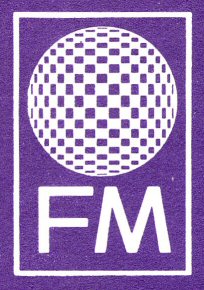 FM Album Discography
by Mike Callahan, David Edwards, and Patrice Eyries
Last update: August 26, 2008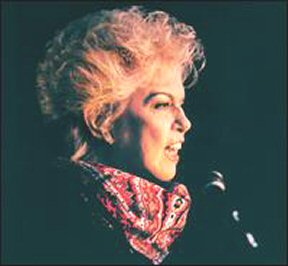 FM was a folk/jazz label founded in 1963 by two personal managers/producers, Monte Kay and Pete Kameron. Kay was the manager of Chris Connor and Herbie Mann, among others, and erstwhile husband of Diahann Carroll. Pete Kameron was the manager of the Weavers and an advisor of sorts to the Tarriers. Kay and Kameron formed a partnership called "Village Planners, Inc.," and from this partnership they started FM Records. Kameron and Kay ended up being listed as producers on many of the FM albums, along with Alan Douglas (who also was responsible for the op-art record jackets). The output of FM was a mixture of jazz and folk releases. The label was distributed by Vee-Jay initially, and later by Roulette.

Kay and Kameron lost no time in signing up people they knew. Jazz songstress Chris Connor, who had had several successful albums for Atlantic, was talked into leaving Atlantic for the fledgling FM label, where she recorded two albums — and possibly a third (unreleased but bootlegged) album — before the label folded in 1964. By most people's opinions, her jumping to FM turned out to be a bad career move, as it sidelined her career for a few years. Kay also released a various artists album featuring a song by Herbie Mann. Other jazz artists included arranger Bill Russo, Eric Dolphy, and spoken-word artist Ken Nordine.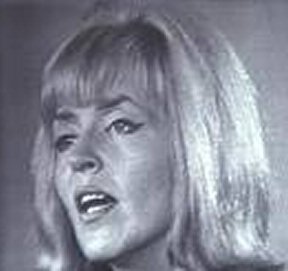 On the folk side, Kameron signed Jo Mapes, Fred Neil, Len Chandler and ex-Tarrier Bob Carey. There was also a new folk group called the Big 3, a trio comprised of future Mamas & Papas star Cass Elliot along with folk singer James Hendricks and future solo star Tim Rose. In Rose's debut solo album for Columbia a few years later, he remade several songs he had done with the Big 3, and recorded a slow arrangement of "Hey Joe" that Jimi Hendrix copied almost note for note a few months later from the edited-down 45 version. In addition, Kameron signed husband-and-wife team Jake and Kate Holmes, recording under the pseudonym "Allen and Grier," who did parodies of folk and other songs. Jake Holmes later had a minor hit in 1970 with "So Close" [Polydor 14041, #49], but is perhaps more influential as the alleged source of Led Zeppelin's "Dazed and Confused."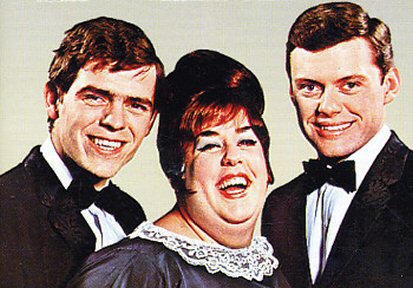 By the time album #307 came out in late 1963, the label was already showing early signs of a money crunch. The label used for the albums had a complex graphic design, but when the Big 3 started selling more than expected, they ran out of label blanks and were forced to go to a less expensive label, in black and grey with no graphics at all. By the time #311 was issued in 1964, they were in trouble. Although plans had been made for the albums numbered 312 to 319, many were not issued, and the ones that were are scarce today. Jo Mapes was quoted as saying that while the copies of her album (#317) were on the docks ready to ship, the company went bankrupt. The albums that had been pressed were sold to cutout wholesalers. Most of the copies existing today of albums #311 to #319 were salvaged from the bargain bins of the 1960s and have cutout holes in the covers (or "NR" stamped on the back meaning they were not returnable) and stickers on the front reading "39 cents" and such.

Vee-Jay, their first distributor, released some of the masters on their own label, such as the Big 3 on Tollie 9006 ["Winkin' Blinkin' and Nod"/"The Banjo Song"], and the Eric Dolphy album, which they reissued several times on Vee-Jay and Epitaph [see related discographies]. Ultimately, other than the Eric Dolphy album, most of the other masters seemed to end up with Roulette. In 1968, some of the FM masters were reissued by Roulette, such as the Big 3 albums and some of the jazz issues, and later they were reissued on CD via the companies who issued Roulette Jazz recordings and licensed material from the Roulette catalog.


| | | |
| --- | --- | --- |
| | | Early album releases had the first FM label, shown at far left. It was orange with a complex pattern background, with "FM" at the top. Later, after exhausting the supply of these label blanks, a grey label was used with black print and no graphics (near left). |


We would appreciate any additions or corrections to this discography. Just send them to us via e-mail. Both Sides Now Publications is an information web page. We are not a catalog, nor can we provide the records listed below. We have no association with FM Records. Should you be interested in acquiring albums listed in this discography (which are all out of print), we suggest you see our Frequently Asked Questions page and Follow the instructions found there. This story and discography are copyright 2007, 2008 by Mike Callahan.

FM ALBUM DISCOGRAPHY
| | |
| --- | --- |
| Cover | Number - Title - Artist - [Release Date] Contents |
| | FM-300/FM-300S - Chris Connor at the Village Gate [aka Early Show/Late Show] - Chris Connor [1963] Reissued in Japan with alternate cover art as shown at right. Lot Of Livin To Do/Anyplace I Hang My Hat Is Home/All Or Nothing At All/Something's Coming/You Came A Long Way From St Louis/Old Evil Moon/I Concentrate On You/Black Coffee/Goodbye/Only The Lonely/Ten Cents A Dance |
| | FM-301/FM-301S - Our Man in Africa - George Anderson [1963] |
| | FM-302/FM-302S - Stereophony - Bill Russo Orchestra [1963] |
| | FM-303/FM-303S - The Jazz Committee for Latin American Affairs - Various Artists [1963] Artists include: Curtis Fuller, Ahmed Abdul-Malik, Herbie Mann, Zoot Sims, Al Cohn, Dave Bailey, Kenny Dorham, Ronnie Ball, Ben Tucker, and Ray Mantilla. |
| | FM/SFM-304 - Passion in the Desert - Ken Nordine [1963] Ken Nordine reads Balzac's "Passion in the Desert." Accompaniment by pianist Dick Marks and bassist Johnny Frigo. |
| | FM/SFM-305 - Better to Be Rich than Ethnic - Allen & Grier [Jake & Kay Holmes] [1963] Teenage Mother/Counterman's Lament/Basketball Bill/It's Better To Be Rich Than Ethnic/Hyena Baby/Hippety Hop//Snoot Full Of Snow/Grapefruits/The Ballad Of The Camping Woodcutters/Lonesome Traveler/Celebrities Cake Walk/Earth Angel |
| | FM/SFM-306 |
| | FM/SFM-307 - The Big 3 - Big 3 [1963] Issued with the regular FM label, then with a plain grey label with black print and no graphics. Rider/(It Makes) A Long Time Man Feel Bad/Nora's Dove (Dink's Song)/Young Girls Lament/Sing Hallelujah//Come Along/Dark As A Dungeon/The Banjo Song/Winken, Blinken Nod/Ho Honey Oh |
| | FM/SFM-308 - Conversations - Eric Dolphy [1963] Reissued in 1964 on Vee-Jay VJLPS- 2503 as The Eric Dolphy Memorial Album. Issued several more times by Vee-Jay and related labels. Musicians include Eric Dolphy, Richard Davis, Clifford Jordan, Robert Hutcherson, Eddie Khan, Woody Shaw, Jr., Prince Lasha, Huey Simmons, and J.C. Moses. Jitterbug Waltz/Music Matador//Love Me/Alone Together |
| | FM/SFM-309 - Hootenanny Live at the Bitter End - Various Artists [1963] Introduction - Oscar Brand/Trombone Cholly - Len Chandler/Troubador Gay - Len Chandler/Youth Of The Heart - Len Chandler/Ha, Ha Thisaway - Jo Mapes/The Ballad Of Julia Bulette - Jo Mapes/San Francisco Bay - Jo Mapes//Linin' Track - Fred Neil/The Sky Is Falling - Fred Neil/That's The Bag I'm In - Fred Neil/Wade In The Water - Bob Carey/For Elise - Bob Carey/Well I Wonder - Bob Carey |
| | FM/SFM-310 - A Rootin' Tootin' Hootenanny - Various Artists [1963] Come Along - Big 3/Raindrops Falling - Fred Neil/Bye And Bye - Ward Singers/Go Down Moses - Ward Singers/Lonesome Traveler - Allen & Grier/Pied Piper - Allen & Grier//Green Green Rocky Road - Len Chandler/Old Time Religion - Len Chandler/Anathea - Jo Mapes/Copper Kettle - Jo Mapes/I'm Just A Wanderin' Stranger - Bob Carey |
| | FM/SFM-311 - Live at the Recording Studio - Big 3 [1964] Bargain-bin issues in 1966 or later featured a large orange sticker advertising that Cass Elliot was part of The Mamas and The Papas. I May Be Right/Anna Fia (Feher)/Tony And Delia/Grandfather's Clock/Silkie/Ringo//Down In The Valley/Wild Women/All The Pretty Little Horses/Glory Glory/Come Away Melinda |
| | FM/SFM-312 - A Weekend in Paris - Chris Connor [1964] Recorded at the Barclay Studios in France, with the Michel Colombier Orchestra. It's Not For Me To Say/Cry Me A River/I Could Go On Singing/I Love My Man/Humdrum Blues//The Second Time Around/I Wish You Love/Chances Are/Meantime/Johnny |
| | FM/SFM-313 - The Spanish Side of Jazz, Volume 1 - Various Artists [1964] Reissued in 1968 as Roulette SR-42001 with new cover art as shown at right. Crisis - Willie Bobo/Naked City Theme - Willie Bobo/Tin Tin Deo - Machito/Bossa Nova in Blue - Willie Bobo/Kenya - Machito//Congo Mulence - Machito/Long Long Summer - Candido/Bon Sueno - Willie Bobo/Dark Eyes - Candido/Holiday - Machito |
| | FM/SFM-314 |
| | FM/SFM-315 |
| | FM/SFM-316 |
| | FM/SFM-317 - And You Were on My Mind - Jo Mapes [1964] San Franciso Bay/He Calls Me Baby/No One To Talk My Troubles To/Times Are Getting Hard/My Ship/Come On In//You Were On My Mind/Turn Around/Me And My Friend/Too Late Now/The Miles Go Fast |
| | FM/SFM-318 |
| | FM/SFM-319 - The World of Folk Music - Various Artists [1964] Artists include the Big 3, Jo Mapes, Len Chandler, Allen & Grier, Fred Neil, and Bob Carey. Linin' Track - Fred Neil/Raindrops Falling - Fred Neil/(others) |
| | RELATED LP: |
| | Roulette R/SR-42000 - The Big Three Featuring Mama Cass - Big 3 [1968] This is a compilation drawn from the two FM albums, FM-307 and FM-311, mostly featuring the songs where Cass sang lead. Young Girl's Lament/Banjo Song/Winken Blinken Nod/Grandfather's Clock/Come Away Melinda/Wild Women//Nora's Dove/Come Along/Tony and Delia/Ho Honey Ho/Rider |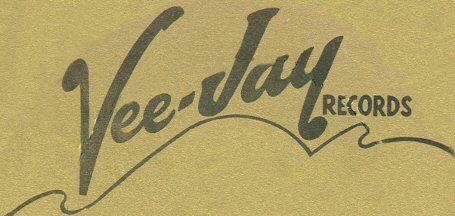 Back to the Vee-Jay Main Page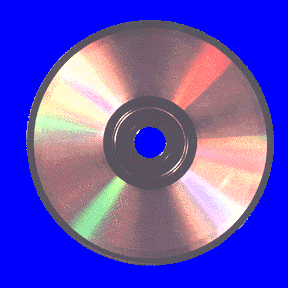 Back to the Discography Listings Page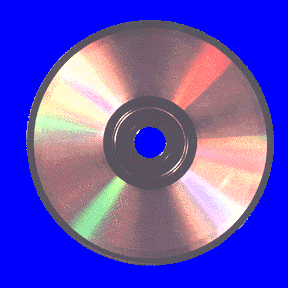 Back to the Both Sides Now Home Page