Hickory Album Discography
By Mike Callahan and David Edwards
Last update: February 15, 2007







Hickory was a Nashville-based label, the recording arm of the giant Acuff-Rose music publishing business. It was started around 1955, but for years it issued singles only. Although it was primarily a country label, there were pop and light-rock artists on the label also, such as Sue Thompson, Kris Jensen, the Newbeats, Donovan, Frank Ifield, and B.J. Thomas. It also featured the early work of Doug Kershaw, in a duo with his brother Rusty (as Rusty & Doug, with the classic country fiddle recording of "Louisiana Man." ). Country giants on the label were Roy Acuff (of course), and Don Gibson.

Most of the material recorded from 1960 or so forward was recorded in stereo, often at the RCA studios in Nashville. These stereo masters didn't immediately translate into stereo albums, however, as many of the early Hickory LPs were issued in mono only, even though they had been recorded in stereo. By 1965, most of the albums were being issued in both stereo and mono. The 1970 various artists' collection Hickory's Treasure Album was all true stereo, and went back to the early days to provide stereo versions for many of the hits that had been issued in mono only until that time. Later, Hickory had the interesting habit of putting old tracks on Sue Thompson's 1970s albums, much to the delight of stereo collectors, for whom they had been hard to find.

In the 1970s, Hickory entered into distribution agreements first with MGM, and then with ABC, although Hickory remained an independent label. Both ABC and MGM were eventually absorbed into MCA/Universal Music, but Hickory went its own way. In 1985, the Acuff-Rose empire was sold to Gaylord Broadcasting, the owners of Opryland USA and other holdings.

The original Hickory label was black with silver print, followed (after #111 or so) by the more common black label with the rainbow logo. The mono issues used a prefix of "LPM-" while the stereo albums' prefix was "LPS-". We have found stereo listings for the albums with the "LPS-" prefix in the discography below. We believe those with the "LPM-" prefix were issued in mono only, but we would appreciate any corrections.

We would appreciate any additions or corrections to this discography. Just send them to us via e-mail. Both Sides Now Publications is an information web page. We are not a catalog, nor can we provide the records listed below. We have no association with Hickory Records. Should you want to contact Hickory, or should you be interested in acquiring albums listed in this discography (which are all out of print), we suggest you see our Frequently Asked Questions page and Follow the instructions found there. This story and discography are copyright 1998, 1999, 2003 by Mike Callahan.



HICKORY ALBUM DISCOGRAPHY

Number - Title - Artist [Release Date] (Chart) Contents

LPM-100 - There's a Big Wheel - Wilma Lee & Stoney Cooper [1959] There's A Big Wheel/Come Walk With Me/I Want To Be Loved/Rachel's Guitar/Tramp On The Street/Canadian Reel/Walking My Lord Up Calvary Hill/Big Midnight Special/I've Been Cheated Too/Each Season Changes You/Home Sweet Home/He Taught Them How

LPM-101 - Once More It's Roy Acuff - Roy Acuff [11/59] Once More/Searchin' For Happiness/I Don't Care (If You Don't Love Me)/One I Love (Is Gone)/So Many Times/Come And Knock (On The Door Of My Heart)//They'll Never Take Her Love From Me/(Today) My Love Came Back To Me/Don't Know Why/Nero Played His Fiddle/Thanks For Not Telling Me/Write Me Sweetheart

LPM-102 - Songs for Home Folks - McCormick Brothers [1961] A compilation of recordings made 1954-1959. Red Hen Boogie/C.N.R. Special/Pins And Needles/I'm Happy To Know/Make Your Last Kiss The Sweetest/In The Palm Of Your Hand//Banjo Twist/Mad Banjo/Banjo Strut/Haskel's Five String/McCormick String Picnic/Banjo Fling

LPM-103 - Rusty & Doug Sing Louisiana Man and Other Favorites - Rusty & Doug [1961] Louisiana Man/Diggy Diggy Lo/Jole Blon/So Lovely Baby/Why Don't You Love Me/Look Around//Hey Mae/Kaw-Liga/Hey Sheriff/I Never Had The Blues/Never Love Again/Love Me To Pieces

LPM-104 - Meet Sue Thompson - Sue Thompson [1962] Oh, Lonesome Me/Norman/Tonight (Could Be The Night)/Love Me To Pieces/Nine Little Teardrops/Throwin' Kisses//('Til) I Kissed You/Angel Angel/Sad Movies (Make Me Cry)/Never Love Again/Give Myself A Party/If You Don't Somebody Else Will

LPM-105 - 15 Favorites - Various Artists [1962]

LPM-106 - Family Favorites - Wilma Lee & Stoney Cooper [1962] Philadelphia Lawyer/Teardrops Falling/Help Me Understand/Singing Waterfall/On The Evening Train/Matthew 24//At The First Fall Of Snow/I'm Reading Your Letter/Legend Of The Dogwood/Six More Miles/When God Comes/Thirty Pieces Of Silver

LPS-107 - Two of a Kind - Sue Thompson [1962] Two of A Kind/Mama Don't Cry At My Wedding/He's Back/I Can't Stop Loving You/Bonaparte's Retreat/Jealous Heart//That's Just Too Much/Afraid/Big Daddy/It Has To Be/I Can't Help It (If I'm Still In Love With You)/Sob Sister

LPM-108 - Authentic Bluegrass Hits - McCormick Brothers [1962]

LPS-109 - All Time Greatest Hits - Roy Acuff [1962] Great Speckled Bird/Fireball Mail/The Precious Jewel/Pins And Needles (In My Heart)/The Wreck On The Highway/Unloved And Unclaimed//Wabash Cannonball/Don't Make Me Go To Bed And I'll Be Good/The Old Age Pension Check/Night Train To Memphis/Lonely Mound Of Clay/The Automobile Of Life

LPM-110 - Torture - Kris Jensen [1962] Somebody's Smiling/Torture/Little Dutch Village/Lonely Island/Don't Take Her From Me/No One Really Cares//Radio And TV/Claudette/Come Back To Me My Love/Donna Donna/Let's Sit Down/I Went A Walking

LPM-111 - Golden Hits - Sue Thompson [1963] Willie Can/James (Hold The Ladder Steady)/Have A Good Time/Norman/Sad Movies (Make Me Cry)/Two Of A Kind//I Can't Stop Loving You/I Can't Help It (If I'm Still In Love With You)/My Hero (That's What You Are)/If The Boy Only Knew/Too Much In Love/Afraid

LPM-112 - Songs of Inspiration - Wilma Lee & Stoney Cooper [1963] Satisfied/There's A Higher Power/When My Time Comes/Family Bible/Black Sheep/Story Of The Three Nails//Glory Land March/Every Hour/Way Worn Traveler/This World Is Not My Home/Wandering Soul/Keep Your Eyes On Jesus

LPM-113 - Star of the Grand Ole Opry - Roy Acuff [1963] Things That Might Have Been/Streamlined Cannonball/Blues In My Mind/I'm Building A Home In The Sky/It's Too Late Now To Worry Anymore/No Letter//End Of The World/Branded Wherever I Go/My Tears Don't Show/As Long As I Live/Do You Wonder/Low And Lonely

LPM-114 - The World Is His Stage - Roy Acuff [1963] Sunshine Special/Tennessee Fox Chase/Oh Lonesome Me/Sally Goodin'/Wreck On The Highway/Indian Love Call/Have I Told You Lately That I Love You//Mountain Dew/I Saw The Light/Wabash Cannonball/Hillbilly Fever/New Fort Worth Rag/There'll Be No Teardrops Tonight/Before I Met You

LPM-115 - Roy Acuff Sings American Folk Songs - Roy Acuff [1963] Budded Roses/If Brother Jack Were Here/Put My Little Shoes Away/Letter Edged In Black/Two Little Orphans/Shut Up In The Mines At Coal Creek//Great Titanic/Little Rosewood Casket/Birmingham Jail/Give My Love To Neil/Red River Valley/Zeb Turner's Gal

LPM-116 - Country Music Spectacular - Various Artists [1963]

LPM-117 - Hand-Clapping Gospel Songs - Roy Acuff [1963] Somebody Touched Me/Turn Your Radio On/I'll Fly Away/Wait For The Light To Shine/Lord Build Me A Cabin In Glory/Thank God//That Glory Bound Train/I Saw The Light/Jesus Died For Me/It's All Right Now/Traveling The Highway Home/Glory Is Coming

LPM-118 - Hits of Today and Tomorrow - Ernest Ashworth [1964] A Week In The Country/Heartbreak Avenue/Another Sleepless Night/That's How Much/Crazy Me/Love Has Come My Way/Talk back/I Take The Chance/Everybody But Me/King Of The Blues/My Heart Would Know/Just One Time

LPM-119 - Country Music Hall of Fame - Roy Acuff [1964] Willie Roy/Once More/The Great Speckled Bird/Wreck On The Highway/Wabash Cannonball/Streamlined Cannonball/As Long As I Live/Low And Lonely/Great Titanic/Wait For The Light/That Glory Bound Train/I Saw The Light

LPS-120 - Bread and Butter - Newbeats [1964] (10-64, #56) Also issued as Capitol Record Club T/ST 90701. Bread And Butter (S)/Bye Bye Love (S)/The Shoop Shoop Song (It's In His Kiss) (S)/There Oughta Be A Law (Bout The Stuff I Saw) (S)/So Fine (S)/Pink Dally Rue (S)//Everything's Alright (S)/A Patent On Love (S)/I'm Blue (The Gong-Gong Song) (S)/Tough Little Buggy (S)/Thou Shalt Not Steal (S)/Ain't That Lovin' You Baby (S)

LPM-121 - Paper Tiger - Sue Thompson [1965] (3-65, #124) Paper Tiger/Suzie/Bad Boy/Fan Club/Big Hearted Me/I Need A Harbor//What's The Use (To Take My Lovin')/True Confession/What's Wrong Bill/'Cause I Ask You To/I'd Like To Know You Better/What I'm Needin' Is You

LPS-122 - Big Beat Sounds - Newbeats [1965] I Can't Hear You/(The Bees Are For The Birds) The Birds Are For The Bees/Mother-In-Law/Break Away (From That Boy)/Baby Let's Play House/Great Balls Of Fire/Poison Pen/Hey-O Daddy-O/Find Ya/Better Watch/Natural/Human Kindness

LPM-123 - Catch the Wind - Donovan [1965] (7-65, #30) This LP may have also been issued in electronic stereo. Josie/Catch The Wind (45 version with just guitar and harmonica; no added strings)/The Alamo/Cuttin' Out/Car Car (Riding In My Car)/Keep On Truckin'//Goldwatch Blues/To Sing For You/You're Gonna Need Somebody On Your Bond/Tangerine Puppet/Donna Donna/Ramblin' Boy

LPS-124 - Bob Luman's Livin' Lovin' Sounds - Bob Luman [1965] I Love You Because/Oh Lonesome Me/Hey Joe/Bad Bad Day/Louisiana Man/You Win/Great Snowman/Go On Home/File/Jealous Heart/I Love You So Much/Let's Think About Living (new version)

LPS-125 - Great Train Songs (An American Legend) - Roy Acuff [1965] Tennessee Central/Wabash Cannonball/Night Train/Sunshine Special/That Glory Bound Train/Wreck Of The Old 97/Pan American/Freight Train Blues/Fireball Mail/Streamlined Cannonball/Midnight Train/Life's Railway

LPS-126 - The Bobby Lord Show - Bobby Lord [1965] Life Can Have Meaning/Pickin' White Gold/Out Behind The barn/Don't Shed Any Tears/Cry Cry Darling/I'm Going Home/That Room/Trail Of Tears/I'll Go On/Precious Jewel/A Man Needs A Woman/Take The Bucket

LPS-127 - Fairy Tale - Donovan [1965] (12-65, #85) Stereo information not available. Universal Soldier/Colours/Sunny Goodge Street/Jersey Thursday/To Try For The Sun/Circus Of Sour/Summerday Reflection Song/Candy Man/Belated Forgiveness Plea/Ballad Of The Crystal Man/Little Tin Soldier/Ballad Of Geraldine

LPS-128 - Run Baby Run - Newbeats [1965] (1-66, #131) Stereo information not available. Run Baby Run/Oh Pretty Woman/Hang On Sloopy/Help/Little Child/It's Really Goodbye//Oh Girls Girls/(I Can't Get No) Satisfaction/This Old Heart/Come See About Me/Mean Woolie Willie/Lookin' For Love

LPS-129 - The Best of Bill Carlisle - Bill Carlisle [1966] What Kind Of Deal/Oh I Love That Little Woman/I'm A Runnin'/Shot Gun/Knothole/No Help Wanted/Shanghai Rooster/I'm Rough Stuff/Too Old/Overdue/Come Home Gerty/Wouldn't That Cock Your Pistol

LPS-130 - Sue Thompson with Strings Attached - Sue Thompson [1966] After The Heartache/I Kissed You/Give Myself A Party/Mama Don't Cry/I'm Looking/She Reminds Me/Oh Johnny/That's Just Too Much/Never Love Again/Jealous Heart/Angel/Stop Th' Music

LPS-131 - Viva Bob Moore - Bob Moore [1966] Parade Of The Matadors/Poor Jenny/Skokiaan/Hell's Angels/Run Baby/Acapulco/Amigo No. 1/Oh Lonesome Me/Only The Lonely/Tennessee Waltz/I Can't Stop Loving You/Spanish Eyes

LPS-132 - The Best of Frank Ifield - Frank Ifield [1966] Also issued as Capitol Record Club T/ST-90753. Hey Joe (S)/I Remember You (E, Vee-Jay hit version)/Lovesick Blues (S)/I'm So Lonesome I Could Cry (S)/Hoebe Snow (S)/When My Blue Moon Turns To Gold (S)//Love Song Of The Waterfall (S)/Cattle Call (S)/Half As Much (S)/Oh Lonesome Me (S)/Wolverton Mountain (S)/Long Gone Lonesome Blues (S)

LPS-133 - The Very Best of B.J. Thomas - B.J. Thomas [1966] Billy And Sue (S)/Keep It Up (S)/Garner State Park (S)/Comedy Of Love (S)/Goin' Thru The Motions (S)//You'll Never Walk Alone (S)/Come Home To Me (S)/Viet Nam (S)/Never Tell (S)/Chains Of Love (S)

LPS-134 - For the First Time: Roy Acuff Sings Hank Williams - Roy Acuff [1966] Hey Good Lookin' (S)/Why Don't You Love Me (S)/Mansion On The Hill (S)/Your Cheatin' Heart (S)/You Win Again (S)/Kaw-Liga (S)//Jambalaya (S)/There'll Be No Teardrops Tonight (S)/Cold Cold Heart (S)/I Can't Help It (If I'm Still In Love With You) (S)/Take These Chains From My Heart (S)/I'm So Lonesome I Could Cry (S)

LPS-135 - The Real Donovan - Donovan [1966] (10-66, #96) Turquoise (E)/Oh Deed I Do (S)/Catch The Wind (E, 45 version)/Remember The Alamo (E)/Ballad Of The Crystal Man (S)/Colours (S)//Hey Gyp (E)/Belated Forgiveness Plea (S)/Ramblin' Boy (E)/The War Drags On (E)/Josie (E)/To Try For The Sun (S)

LPS-136 - Frank Ifield's Tale of Two Cities - Frank Ifield [1966] Call Her Your Sweetheart (S)/Hawaiian Wedding Song (S)/Then You Can Tell Me Goodbye (S)/Unchained Melody (S)/Close To You (S)/Kaw-Liga (S)//Roses From A Stranger (S)/Funny How Time Slips Away (S)/No One Will Ever Know (S)/Take Good Care Of Her (S)/Just One Time (S)/Blue Bayou (S)

LPS-137 - Pop Goes the Country - Swingin' Gentry Singers [1967] Your Cheatin' Heart/Tennessee Waltz/Bonaparte's Retreat/Mama Don't Cry At My Wedding/Jambalaya/All I Have To Do Is Dream/Jealous Heart/Gonna Find Me A Bluebird/I Can't Stop Loving You/Half As Much/Cold Cold Heart/Hey Good Looking

LPS-138 - Girl for All Seasons - Gail Wynters [1967] My Man/When I Stop Dreaming/Going Out Of My Head/You Made Me Love You/Have A Good Time/You Don't Have To Be In Love//It's Daytime/Born To Lose/Find Myself A New Love/You've Got The Power/I Like Your Kind Of Love

LPS-139 - Roy Acuff Sings Famous Country Favorites - Roy Acuff [1967] I'm Movin' On/Tomorrow Never Comes/Candy Kisses/I Love You Because/Filipino Baby/I'll Go On//Foggy River/Oh, Lonesome Me/Send Me the Pillow You Dream On/Satisfied Mind/Don't Let Me Cross/Uncle Pen

LPS-140 - Good Time Party - Bob Moore & His Orchestra [1967] Good Time Party (S)/Elephant Rock (S)/You Sit Around All Day (On Your Afternoon Off) (S)/Small Town Girl (S)/Step It Up (S)/You've Got The Power (S)//The Fastest Guitar Alive (S)/River (S)/Blue Eyes Crying In The Rain (S)/A White Sport Coat (And A Pink Carnation) (S)/Pistolero (S)

LPS-141 - Neal Ford and the Fanatics - Neal Ford & Fanatics [1967] Gonna Be My Girl/Nothing Left To Do/Bitter Bells/That Girl Of Mine/Get Together With Me/Get In The Rhythm//One Times One Ain't Two/Contrary Mary/(I've Got A) Brand New Girl/Wait For Me/I Have Thoughts Of You

LPS-142 - Come Swing With Us - Swingin' Gentry Singers [1967] Fireball Mail/Maurie/I Love You Because/Blue Eyes Crying In The Rain/Singing The Blues/Fancy Pants//Oh Lonesome Me/Call Her Your Sweetheart/Foggy River/Funny Familiar Forgotten Feelings/You Made It That Way/I Wonder When We'll Ever Know

LPS-143 - Like It Is, Was and Evermore Shall Be - Donovan [1967] (4-68, #177) Summer Day Reflection Song (S)/Do You Hear Me Now (E)/Colours (S)/Universal Soldier (S)/Josie (E)/Catch The Wind (E, 45 version)//Why Do You Treat Me Like You Do (E)/To Try For The Sun (S)/Hey Gip (Dig The Slowness) [Hey Gyp] (E)/The War Drags On (E)/Sunny Goodge Street (S)

LPS-144 - Rovin' Lover - Frank Ifield [1967] Rovin' Lover/Oh Such A Stranger/Just Let Me Make Believe/Give Myself A Party/(Yes) I'm Hurting/Don't Forget To Cry//Roses Moonlight And One Bottle Of Wine/Gonna Find Me A Bluebird/Stranger To Me/I'm Saving All Of My Love (For You)/Bird In The Hand/Adios Matador

LPS-145 - A Living Legend - Roy Acuff [1968] Goodbye My Love/No One Will Ever Know/Easy Rocking Chair/Rising Sun/Waltz Of The Wind/We Live In Two Different Worlds//Blue Eyes Crying In The Rain/Last Letter/Mommy, Please Stay Home With Me/That Silver Haired Daddy Of Mine/Sweeter Than The Flowers/144,000

LPS-146 - The Best of Ernie Ashworth - Ernest Ashworth [1969] Talk Back Trembling Lips/I Take The Chance/D.J. Cried/I Wish/I Love To Dance With Annie/My Love For You Is Like A Mountain Range//Where Do You Go When You Don't Go With Me/Tender And True/New Heart/Sad Face/Scene Of Destruction/At Ease Heart

LPS-147 - The Treasury of Country Hits - Roy Acuff [1969] Heartbreak Avenue/Conscience I'm Guilty/Lost Highway/Don't Be Angry/I'm Planting A Rose/Pale Horse And His Rider//Jealous Heart/Making Believe/All The World Is Lonely Now/You're The Nearest Thing To Heaven/River Of Crystal/Family Who Prays Shall Never Part

LPS-148 - This Is Sue Thompson Country - Sue Thompson [1969] Who's Gonna Mow Your Grass/Here's To Forever/Tennessee Waltz/Funny, Familiar Forgotten Feelings/Tears on My Pillow/Pair Of Broken Hearts/You Two-Timed Me/Lost Highway/Thanks To Rumors/Take Me/Because You Love Me

LPS-149 - The Best of Donovan - Donovan [1969] (11-69, #135) Universal Soldier (S)/Colours (S)/Catch The Wind (E, 45 version)/Hey Gyp (Dig The Slowness) (E)/The Little Tin Soldier (S)//Tangerine Puppet (E)/Donna Donna (E)/Candy Man (S)/Jersey Thursday (S)/The Ballad Of Geraldine (S)

LPS-150 - Roy Acuff, Jr. - Roy Acuff, Jr. [1970] The Lament Of The Cherokee Reservation Indian/The Guy Who Played Bass So Well In Harlan Martin's Band/Baby Just Said Goodbye/As Long As I Live/My World Has Stopped/Follow Your Drum//Looks Like My Baby's Gone/Wabash Cannon Ball/You Won't Ever See Me Here Again/Thru The Windows Of Your House/I Wish It Were Me/Blue Train (Of The Heartbreak Line)

LPS-151 - That Williams Girl - Leona Williams [1970] The Circle Of Friends/I Narrowed This Triangle (Down To Two)/Papa's Medicine Show/Baby, We're Really In Love/This Ain't A Home No More/When I Stop Dreaming//Once More/Broadminded/They'll Never Take His Love From Me/A Woman's Man/Ten Minutes Till Heartaches/I Want Some More Of This

LPS-152 - New Star - Glenn Barber [1970] Kissed By The rain, Warmed By The Sun/Gonna Make My Mama Proud Of Me/Satan's Painted Woman/Where There's Smoke (There's Fire)/I'm Only Company/Don't Worry 'Bout The Mule (Just Load The Wagon)//She Cheats On Me/My World Is Square/Who's Taking The Picture/Motor Mouth Harry/I Don't Want No More Of The Cheese (I Just Want Out Of The Trap)/Abilene

LPS-153 - Hits The Don Gibson Way - Don Gibson [1970] Green Green Grass Of Home/Gentle On My Mind/Spanish Eyes/Games People Play/There Goes My Everything/I Wanna Live//I Started Loving You Again/She Cheats On Me/Release Me/All I Have To Offer You Is Me/She Even Woke Me Up To Say Goodbye/You Gave Me A Mountain

LPS-154 - Treasure Album - Various Artists [1970] Sad Movies (Make Me Cry) - Sue Thompson (S)/Billy And Sue - B.J. Thomas (S)/Bread And Butter - Newbeats (S)/Paper Tiger - Sue Thompson (S)/Torture - Kris Jensen (S)/Run Baby Run (Back Into My Arms) - Newbeats (S)//Playboy - Gene & Debbie (S)/Have A Good Time - Sue Thompson (S)/Lovin' Season - Gene & Debbie (S)/Norman - Sue Thompson (S)/Break Away (From That Boy) - Newbeats (S)/James (Hold The Ladder Steady) - Sue Thompson (S)

LPS-155 - A Perfect Mountain - Don Gibson [1970] Perfect Mountain/My Way/Pretending Everyday/My Elusive Dreams/Sea Of Heartbreak/Comfort For Your Mind/Put A Little Love In Your Heart/Would You Believe Me/Don't Take All Your Loving/I Washed My Face In The Morning Dew/Where No One Stands Alone

LPS-156 - Roy Acuff Time - Roy Acuff [1970] Each Season Changes You/Would You Care/Time Will Make You Pay/Once More/Till You No Longer Cared (For Me)/Six More Days//I Couldn't Believe It Was True/The Great Titanic/My Pal Of Yesterday/Don't Tell Mama/Life To Go

LPS-157 - Hank Williams, As Sung By Don Gibson - Don Gibson [1971] (I Heard That) Lonesome Whistle/You Win Again/Cold Cold Heart/Mansion On The Hill/Take These Chains From My Heart/Kaw-Liga/Window Shopping/My Heart Would Know/Crazy Heart/On The Banks Of The Old Ponchartrain/Move It On Over

LPS-158 - I Saw the Light - Roy Acuff [1972] Reissue of Hickory LPM-117 with one track deleted. Somebody Touched Me/Turn Your Radio On/Jesus Died For Me/Wait For The Light To Shine/Lord Build Me A Cabin In Glory/That Glory Bound Train/I Saw The Light/I'll Fly Away/It's All Right Now/Traveling The Highway Home/Glory Is Coming

LPS-159 - Happy Birthday, My Darling - Bob Gallion [1971] Happy Birthday My Darlin'/Sweethearts Again/I Can't Get Love At Home/Start All Over/You Really Know How To Hurt A Guy/Not Once But A Hundred Times/Lovin' You (Was Worthy This Broken Heart)/Goin' Back To The Philippines/Thank The Devil For Hideaways/Honky Tonk World/Wall To Wall Love

LPS-160 - Country Green - Don Gibson [1971] Country Green/What's Happened To Me/If You Want Me To I'll Go/Someway/(I'd Be A) Legend In My Time/Things Have Gone To Pieces/Guess Away The Blues/Having Second Thoughts/Memory Of You/Give Myself A Party/Heartbreak Avenue

LPS-161 - In Gospel Country - Plainsmen [1972] Follow Me/I'm Gonna Walk And Talk With My Lord/Lord Stand By Me/Life Anew/Mockin' Bird/His Eye Is On The Sparrow//Invisible Hands/Satisfied/Lord Build Me A Cabin In Glory/Practice What You Preach/King Of Kings/Gentle Hands

LPS-162 - Why Is Roy Acuff? - Roy Acuff [1972] (2 LP set) Disc 1: Wabash Cannonball/Low And Lonely/Pins And Needles (In My Heart)/Great Titanic/Wreck Of The Old 97//Tennessee Central No.9/Birmingham Jail/Don't Make Me Go To Bed And I'll Be Good/Turn Your Radio On/Great Speckled Bird; Disc 2: As Long As I Live/Night Train To Memphis/Traveling The Highway Home/Freight Train Blues/I Saw The Light//Precious Jewel/Fireball Mail/It's All Right Now/Old Aged Pension Check/Streamlined Cannonball

LPS-163 - Kershaw (Genus Cambarus) - Rusty & Doug Kershaw [1972] (2-LP set) Disc 1: Louisiana Man/Kaw-Liga/Sweet Thing/Look Around/Diggy Liggy Lo//Jole Blon/We'll Do It Anyway/I Never Had The Blues/Going Down The Road/Never Love Again; Disc 2: Cajun Joe/I'll Understand/Hey Sheriff/Mister Love/Make Me Realize/Cheated Too/Love Me To Pieces/You'll See/Hey You There/Honey Honey/So Lovely Baby

LPS-164 - In the Beginning God... - Paul Downing [1972] In The Beginning God.../Man... God's Creation And Promise/Child Is Born/Great Commandment//Love/Prayer And Preparation/Cruxifixion/Go Ye Therefore

LPS-165 - The Best of Leona Williams - Leona Williams [1972]

LPS-166 - Woman (Sensuous Woman) - Don Gibson [8/72] Woman (Sensuous Woman)/Sunshine/We Live In Two Different Worlds/Far Far Away/Hurt Goes On/Lonesome No.1/Is This The Best I'm Gonna Feel/Watching It Go/Country Girl (I Love You Still)/Uphill All The Way/Too Soon To Know

LPS-167 - The Best of Glenn Barber - Glenn Barber [1972] Unexpected Goodbye/Poison Red Berries/Blue Bayou/World You Live In/Yes Dear There Is A Virginia/I'm The Man On Susie's Mind/Yes Ma'm (I Found Her In A Honky)/Six Years And A Day/Who In The World/Betty Ann/She Cheats On Me

LPS-168 - The Two of Us Together - Don Gibson & Sue Thompson [10/72] Cause I Love You/I Think They Call It Love/My Tears Don't Show/Love's Garden/Did You Ever Think/Two Of Us Together/Go With Me/Warm Love/Over There's The Door/Oh Yes I Love You/Fly The Friendly Skies With Jesus



MGM/HICKORY ALBUMS:

In 1973, Hickory began an association with MGM that lasted about three years, after which Hickory switched to ABC distributorship. The MGM-Hickory labels were brown with the rainbow Hickory logo across the top and an MGM lion to the right of the album title.


HR-4501 - Touch the Morning/That's What I'll Do - Don Gibson [1973] (10-73, #26 country) Touch The Morning/If You're Goin' Girl/ade For The Blues/Country Sunshine/Sweet Dreams/Love Is A Lonesome Thing/Drinking Champagne/You've Still Got A Place In My Heart/Blue Darlin'/Just Another Remind Of You/That's What I'll Do

H3G-4502 - The Very Best of Don Gibson - Don Gibson [1974] (7-74, #30 country) Oh Lonesome Me/(I'd Be A) Legend In My Time/Touch The Morning/Just One Time/Country Green/Blue Blue Day//I Can't Stop Loving You/Give Myself A Party/Sweet Dreams/Woman (Sensuous Woman)/Funny Familiar Forgotten Feelings/Lonesome No.1

HR-4503 - Warm Love - Don Gibson & Sue Thompson [1973]

HR-4504 - King of Country Music - Roy Acuff [1974] The Great Speckled Bird/Fireball Mail/This Precious Jewel/Pins And Needles (In My Heart)/The Wreck On The Highway/Unloved And Unclaimed//Wabash Cannon Ball/Don't Make Me Go To Bed And I'll Be Good/Old Age Pension Check/Night Train To Memphis/Lonely Mound Of Clay/The Automobile Of Life

HR-4505 - The Original B.J. Thomas - B.J. Thomas [canceled]

HR-4506 - Louisiana Man - Rusty & Doug Kershaw [1974] (6-74, #41 country) Louisiana Man/Diggy Diggy Lo/Cheated Too/Cajun Joe/We'll Do It Anyway/Jole Blon/So Lovely Baby/Going Down The Road/Never Love Again/(2 others)

HR-4507 - Back in the Country - Roy Acuff [2/74] Also issued by Capitol Record Club as Hickory SW-95739. Back In The Country/This World Can't Stand Long/Sing A Country Song/Jole Blon/Plastic Heart/Don't Worry Bout The Mule/Old Time Sunshine Song/Family Who Prays Never Shall Part/Radio Station S-a-v-e-d/When I Lay My Burden Down/Precious Memories

HR-4508 - Still Loving You - Bob Luman [1974]

Series prefix changes:

H3F-4509 - Snap Your Fingers - Don Gibson [3/74] (5-74, #21 country) Snap Your Fingers/Rainbow Love/Bring On The Sunshine/I'm On My Way (To Another Heartache)/Pretending Everyday/I Wanna Live/Very Thought Of Losing You/One Day At A Time/Having Second Thoughts/Crazy Heart/Livin' Alone With You

H3F-4510 - Glenn Barber - Glenn Barber [1974] You Only Live Once (In Awhile)/It's A Beautiful Thing/Country Girl (I Love You Still)/We Let That Lovely Flame Die/Watching You Go/Daddy Number Two/Almost/Blue Eyes Crying In The Rain/That's How A Coward Tells An Angel Goodbye/Sweet On My Mind/She's No Ordinary Woman (Ordinarily)

H3F-4511 - Sweet Memories - Sue Thompson [1974]

H3G-4512 - I Remember - Redd Stewart [1974] I Remember/Bimbo/Having Second Thought/Sunshine Over The Hill/My Home Is The Dust Of The Road/Tennessee Waltz/Banjo/Dreaming Again/Cold Cold Heart/Talk To The Angels/Bonaparte's Retreat

H3G-4513 - Both Sides of the Plainsmen - Plainsmen [1974] Joplin-Dallas Turn Around/Your Cheatin' Heart/Kaw-Liga/I Can't Stop Loving You/Jambalaya (On The Bayou)/When I Stop Dreaming/He Touched Me/Let's All Go Down To The River/I Can Tell You The Time/I Saw The Light/He Knows What I Need

H3G-4514 - California Lady - Roy Acuff, Jr. [1974] California Lady/Lament Of The Cherokee Reservation Indian/Back Down To Atlanta/Take Me Back (Mountains So High)/I Wish It Were Me/Street Singer (Sing Your Song)/Most Remarkable Guy/Follow Your Drum/Blue Train/Sittin' Around The Campfire/Good Morning Country Rain

H3G-4515 - ...And Love Me - Sue Thompson [1974] And Love Me (S)/Trains (S)/I Can't Help It (If I'm Still In Love With You) (S)/Don't Try To Change Me (S)/The Language Of Love (S)/Straight To Helen (S)//Vals De Tennessee (Tennessee Waltz) (S)/The Very Thought Of Losing You (S)/My Daughter (S)/Paper Tiger (S)/Making Love To You Is Just Like Eating Peanuts (S)

H3G-4516 - Bring Back Your Love to Me - Don Gibson [10/74] (12-74, #38 country) Bring Back Your Love To Me/My Heart Would Know/Sunshine/I'll Be A Friend To You/I'll Sing For You/Pocatello/Better Stop Dreaming/Without Your Love/She Cheats On Me/All I Have To Offer You Is Me/Somebody's Words

H3G-4517 - Smoky Mountain Memories - Roy Acuff [8/75] Smokey Mountain Memories/Take Me Home Country Roads/Waltz Of The Wind/Tennessee Central No.9/Country Home Folk/Whole Month Of Sundays/Roof Top Lullaby/Just A Friend/Touch The Morning/Wait For The Light To Shine/Thank God

H3G-4518 - The Way I Lose My Mind - Carl Smith [2/75] (3-75, #47 country) The Way I Lose My Mind/Lost Highway/Not Once But A Hundred Times/I Ain't Getting Nowhere With You/Dreaming Again/Me And My Broken Heart /Everything I Touch Turns To Sugar/Happy Birthday To My Darlin'/Candy And Roses/Half As Much/Remembered By Someone

H3G-4519 - I'm the Loneliest Man/I Wish Her Well - Don Gibson [5/75] (6-75, #47 country) I'm The Loneliest Man/Spanish Eyes/Someway/If You Want Me To I'll Go/It Can't Last Always/Where You Belong//There She Goes I Wish Her Well/Blues In My Mind/Watching It Go/Mansion On The Hill/Comfort For Your Mind

H3G-4520 - Oh How Love Changes - Don Gibson & Sue Thompson [9/75] (9-75, #43 country) Get Ready Here I Come/Rings Of Gold/No One Will Ever Know/I Can't Tell My Heart That/You've Still Got A Place In My Heart/Maybe Tomorrow/Let's Get Together/Sweet And Tender Times/Put It Off Until Tomorrow/Once More/Oh How Love Changes

H3G-4521 - That's Country - Roy Acuff [10/75] That's Country/I Can't Find A Train Shut Up/Blue Eyes Crying In The Rain/We Live In Two Different Worlds/Turn Your Radio On/Small Country Towns/Beaver Creek Dam/Shut Up In The Mines At Coal Creek/Zeb Turner's Gal/That Glory Bound Train/Walk A Mile In Your Neighbor's Shoes

H3G-4522 - The Girl I Love - Carl Smith [1/76] The Girl That I Love/I Can't Get You/I Can't Go On This Way/It's Teardrop Time/It's Gonna Be One Of Those Days/A Pair Of Wings For Me/Roly Poly/Just Because I'm Still In Love With You/One Thing Leads To Another/Drinking Champagne/She Is

H3G-4523 - Big Mable Murphy - Sue Thompson [1975] Big Mable Murphy (S)/Whole Lot Of Walkin' (S)/Big Daddy (S)/Any Other Morning (S)/James (Hold The Ladder Steady) (S)/Blue Eyed Jack's Wild (S)//Baby's Not Home (S)/( Til) I Kissed You (S)/Heaven Really Smiled On Me This Time (S)/No Puedo Estar Sin Ti [I Can't Stop Loving You] (S, Spanish)/He Cheats On Me (S)

H3G-4524 - Don't Stop Loving Me - Don Gibson [11/75] Don't Stop Loving Me/Too Soon To Know/Perfect Mountain/Guess Away The Blues/There Goes My Everything/I Don't Think I'll Ever (Get Over You)/You've Got To Stop Hurting Me Darling/What's Happened To Me/The World Is Waiting For The Sunshine/Don't Take All Your Loving/Praying Hands



ABC/HICKORY ALBUMS:
Starting with in 1977, Hickory was distributed by ABC. The albums, which since the late 1960s had usually contained eleven tracks, now only had ten. The ABC/Hickory labels were a series of concentric rings, changing color from yellow at the edge to deep purple at the center hole. The early one had an ABC Records box logo on top, with the Hickory logo to the left of the center hole. By 1979, this had evolved to both logos on top, but the ABC logo was now in a musical note.


AH-44001 - I'm All Wrapped Up in You - Don Gibson [2/77] I'm All Wrapped Up In You/World Is Waiting For The Sunrise/Doing My Time/When You Got Love/Once I Find My Way//It's All Over/Bring Back Your Love To Me/We Live In Two Different Worlds/(I'd Be A) Legend In My Time/Bringin' In A Georgia Mail

AH-44002 - Rusty Tracks - Mickey Newbury [1977] Leavin' Kentucky (S)/Makes Me Wonder If I Ever Said Goodbye (S)/Bless Us All (S)/Hand Me Another Of Those (S)/People Are Talking (S)//Tell Him Boys (S)/Shenandoah (S)/That Lucky Old Sun (Just Rolls Around Heaven All Day) (S)/Danny Boy (S)/In The Pines (S)

HB-44003 - Brother Jukebox - Don Everly [1977] Brother Juke-Box/Love At Last Sight/So Sad (To Watch Good Love Go Bad)/Lettin' Go/Since You Broke My Heart//Deep Water/Yesterday Just Passed My Way Again/Oh I'd Like To Go Away/Oh What A Feeling/Turn The Memories Loose Again

AH-44004 - Let Me Love You Now - Jim Chesnut [1977] Jim Chesnut wrote to us and said, "In the Hickory/MGM deal the roster was full when Wesley Rose told Roy Acuff that he wanted to sign me to the company (as a writer and singer). Mr. Acuff graciously offered his place to me. My first single was released on Hickory/MGM, "Good Lord, What Happened to the Trains"/"A Country Love Song" [Hickory 369]." California Lady/A Loaf of Bread (A Jug Of Wine)/Let Me Just Say I Love You/She's My Woman/Good Morning Dear//Next Time/What Got In The Way/A Country Love Song/Oklahoma Morning/Let Me Love You Now

HB-44005 - This Lady Loving Me - Carl Smith [1977] This Lady Loving Me/There Stands The Glass/It's Teardrop Time/Show Me A Brick Wall/A Pair Of Wings For Me//This Kinda Love Ain't Meant For Sunday School/Way With Words/Give Me Liberty (Or Give Me All Your Love)/Till I Stop Needing You/Loose Talk

AH-44006 - From the Start - Doug Owen [1977] Highway Flyer/Take Me Down/Rainy Day Lady/Ready For Love/Back Together//Love Wire/Bad Girls/Too Blue/Rock n Roll Man/Stars

HB-44007 - If You Ever Get to Houston (Look Me Down) - Don Gibson [8/77] If You Ever Get To Houston Look Me Down/Love Is Not The Way/Who Cares For Me/Jealous Woman/When Do We Stop Starting Over//How I Love Them Old Songs/Fan The Flame Feed The Fire/Out Of Consideration Let Me Go/I'd Rather Die Young/Let's Love Each Other Or Goodbye

HB-44008 - Saskia & Serge - Saskia & Serge [1978] Oh Lonesome Me/Don't Lay Your Head/Making Believe/It's Good To Be Back Home Again/When Will I Be Loved//You're A Dream/So Sad/Someone Broke Your Heart/The Battle Of Sally Ann/Jambalaya

HB-44009 - Just for You Babe - Woody [1977] Woody is Bill Woody, Jr. Waltz of the Winds/Cryin Myself to Sleep/Silly Boy/Morning Girl/Go Away Slow//Rhonda's Song/Never Meant to Be/Just For You Babe/Ridin Rainbows/Making Changes in My Life

HB-44010 - Starting All Over Again - Don Gibson [1978] Starting All Over Again/Here Comes The Rain Baby/Fool/For The Last Time/House Husband Blues//Every Song I Sang Would Be Blue/Love Has Never Done A Lot For Me/She Is/Are You Lonesome Tonight/Oh Lonesome Me

HB-44011 - His Eye on the Sparrow - Mickey Newbury [1978] Reissued as MCA 803. Juble Lee's Revival/Westphalia Texas Waltz/Wish I Was/His Eye Is On The Sparrow/The Dragon And The Mouse//Gone To Alabama/It Just Doesn't Matter Anymore/I Don't Know What They Wanted Me To Say/Saint Cecilia/Juble Lee's Revival Shout

AH-44012 - Show Me a Sign - Jim Chesnut [1978] Show Me A Sign/It's A Heartache/Glass Houses/I Love You Babe (For All The Little Things)/Wrong Side Of The Rainbow//I'm So Lonely For My Baby/Get Back To Loving Me/Whiskey Lady/Ninth Of September/Kinder Than The Last One

HB-44013 - Evenings East - Doug Owen [1978] Lookin' Like I'll Neer Be Loved/That Somebody Is Me/Animal/Indigo Blue/Here Comes That Feeling Again//Holocaust/Dominique/It's Rainin'/Same Old Sky/Anna (Ain't It A Shame)

HB-44014 - Look Who's Blue - Don Gibson [10/78] Oh Such A Stranger/Someday Somewhere/Send Me Some Sunshine/I'll Come Running/Dealing With The Devil//Look Who's Blue/I Love You Because/All The World Is Lonely Now/Any Day Now/Baby's No Home

HB-44015 - The Silver-Tongued Cowboy - Carl Smith [1978] Silver Tongued Cowboy/I'll Never Do It Next Time/May You Never Be Alone/I Tried But I Couldn't Do It/It Takes Four Feet To Make A Yard//Pinball Machine/I Can't Get That Last Memory Down/Did We Have To Come This Far (To Say Goodbye)/There's Nobody Home On The Range Anymore/She's Got That Oklahoma Look

AH-44016 - I Believe In Love - Saskia & Serge [1979]

HB-44017 - The Sailor - Mickey Newbury [4/79] Blue Sky Shinin' (S)/Let's Have A Party (S)/There's A Part Of Her Still Holding On Somehow (S)/A Weed Is A Weed (S)/Let It Go (S)//Looking For The Sunshine (S)/Darlin' Take Care Of Yourself (S)/Long Gone (S)/The Night You Wrote That Song (S)

RELATED ALBUMS:

JANUS
JLS-3025 - Hear Me Now - Donovan Oh Deed I Do (S)/You're Gonna Need Somebody On Your Bond (E)/Tangerine Puppet (E)/Car-Car Song (E)/Donna Donna (E)//Do You Hear Me Now (E)/The Ballad Of Geraldine (S)/Circus Of Sour (S)/Cuttin' Out (E)/Goldwatch Blues (E)

DJM (UK)
22052 - Bread and Butter: 20 Tasty Slices - Newbeats [1976] Bread And Butter (S)/So Fine (S)/I'm Blue (The Gong-Gong Song) (S)/I Can't Hear You No More (S)/Break Away (From That Boy) (S)/Oh Pretty Woman (S)/Poison Pen (S)/Shake Hands (And Come Out Crying) (M)/Everything's Alright (S)/Come See About Me (S)//Run Baby Run (Back Into My Arms) (S)/Ain't That Lovin' You Baby (S)/A Patent On Love (S)/Mother-In-Law (S)/Little Child (S)/It's Really Goodbye (S)/Hang On Sloopy (S)/Lookin' For Love (S)/(The Bees Are For The Birds) The Birds Are For The Bees (S)/It's In His Kiss (The Shoop Shoop Song) (S)

BEAR FAMILY (Germany)
BFX 15023 - Let's Sit Down - Kris Jensen [1979] What Should I Do (M)/Spying (M)/Revenge (M)/Let's Sit Down (S)/I Went A Walking (S)/Donna Donna (S)//Looking For Love (M)/Poor Unlucky Me (S)/Come Back To Me (S)/Claudette (S)/The Little Wind-Up Doll (M)/Little Dutch Village (S)

BFX 15031 - Torture - Kris Jensen [1979] Wait (M)/Radio And TV (S)/Somebody's Smiling (While I'm Crying) (S)/No One Really Cares (S)/Lonely Island (S)/That's A Whole Lot Of Love (M)//Torture (S)/Don't Take Her From Me (S)/Cut Me Down (From Your Whipping Post) (S)/You've Only Got Me To Lose (M)/In Time (S)/Big As I Can Dream (S)

BFX 15036 - The Cajun-Country Rockers - Rusty & Doug Kershaw [1979] Sweet Sweet Girl (To Me) (S)/Cheated Too (S)/Cajun Joe (The Bully Of The Bayou) (S)/So Lovely Baby (S)/Diggy Liggy Lo (S)/Louisiana Man (S)//Hey Mae (M)/Sweet Thing (Tell Me That You Love Me) (M)/Why Don't You Love me (M)/It's Too Late [with Carolee Cooper] (M)/Going Down The Road [with Carolee Cooper] (M)/Hey Sheriff (M)


RELATED CDs

GARLAND GRZ-016 - Catch the Wind - Donovan [1988] The stereo separation is not very wide for the stereo tracks, since many times it's just Donovan with his guitar and harmonica. The tracks are very clean, though. Catch The Wind (M)/Josie (M)/Jersey Thursday (S)/Oh Deed I Do (S)/Belated Forgiveness Plea (S)/Colours (S)/Sunny Goodge Street (S)/Ballad Of Geraldine (S)/Ballad Of A Crystal Man (S)/Universal Soldier (M)/Do You Hear Me Now (M)/To Sing For You (M)/Hey Gyp (Dig The Slowness) (M)/Tangerine Puppet (M)/Turquoise (M)/You're Gonna Need Somebody On Your Bond (M)/The Little Tin Soldier (S)


Thanks to Frank Frantik Praha, Hank Rosen, Diane Johnson, Jim Chesnut, Matt Nichols, Charles Sorsto, and Randy Price.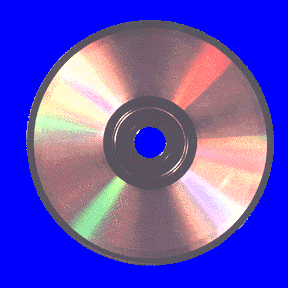 Back to the Discography Listings Page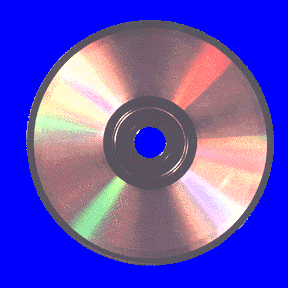 Back to the Both Sides Now Home Page