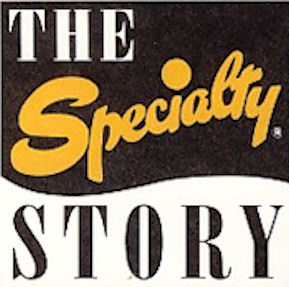 The Specialty Records Story
by David Edwards and Mike Callahan
Last update: January 3, 2009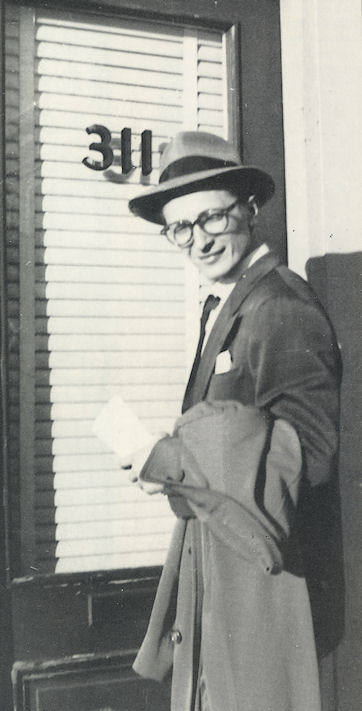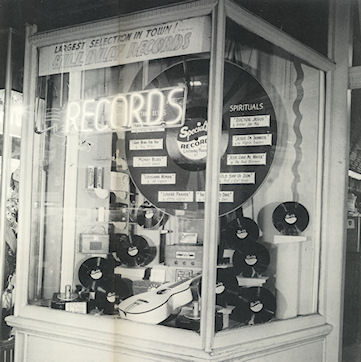 Specialty Records was started by Art Rupe in Los Angeles, California in 1944. The original address of the company was 2719 West Seventh St. in L.A., but was also located at 311 Venice Blvd. in the early years. Art Rupe is shown entering the 311 Venice address in 1948 in the photo at right. In 1949 the company was moved to the more familiar address of 8508 Sunset Blvd. in Hollywood. Specialty was very selective in what it recorded; jazz, rhythm & blues, gospel, and rock & roll were about all that was released on the label.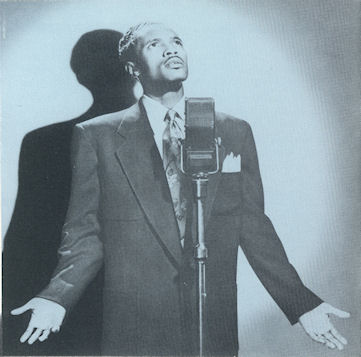 Art Rupe recorded initially in the Los Angeles area, having considerable success with records by Joe Liggins, Percy Mayfield (shown at left) and Roy Milton, along with a very successful gospel catalog. Of particular note is Roy Milton, who led a jump blues combo in which he played drums and sang. In 1945, Rupe recorded Milton on a song called "R.M. Blues." This song was one of the first to reorganize the boogie rhythm and give it an accented offbeat, and for that Milton has one of the strongest claims to being "the inventor of the rock 'n' roll beat." "R.M. Blues" eventually accumulated sales of over a million copies and was the first song to do so in the "race" market.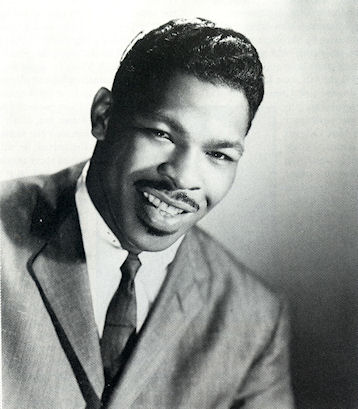 In 1952, Rupe made his first field trip to the south, being impressed with the music of Fats Domino on another Los Angeles-based label, Imperial. He went to Fats' home town of New Orleans to search for talent. He announced on a radio show that he was looking for talent and for artists to come to Cosimo Matassa's recording studio for auditions. The auditions had not produced anything worthy of recording, and Rupe was packing up to head back to Los Angeles when a 17 year old named Lloyd Price came in and sang his own composition, "Lawdy Miss Clawdy." Rupe canceled his plane ticket home and stayed in New Orleans to record the song. He got Fats Domino to play piano and Dave Bartholomew to assemble the other backing musicians. The record became the #1 R&B record for 1952 on both the Billboard and Cash Box charts, and Lloyd Price was the Cash Box "Best New R&B Singer of 1952." Price's subsequent recordings for Specialty matched neither the originality nor the sales of "Lawdy Miss Clawdy," and Price was drafted into the Army in 1953, cutting short his career with Specialty. After getting out of the service, in 1956 Price recorded a few sides for KRC Records of Washington, DC, including "Just Because" and "Lonely Chair." ABC-Paramount liked the former so much that they bought the master and issued it on their own label. The latter also charted on KRC. Price began recording for ABC and resurrected his career with a series of hits for the ABC-Paramount label, including the #1 hit "Stagger Lee" in 1959.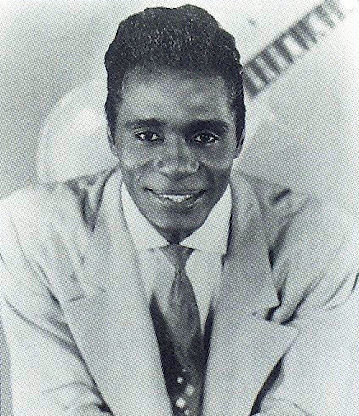 Johnny Vincent, the New Orleans promotion man for Specialty (who later founded Ace Records of Jackson, Mississippi), discovered Guitar Slim and brought him to the attention of Art Rupe. Rupe was unable to get to New Orleans to record Slim, so he gave Vincent instructions over the phone on how he wanted the recording session conducted. The result of the session was "The Things That I Used to Do". Vincent had used a little-known piano player named Ray Charles to arrange and play on the recording. It was a record that had everything: an incredible melody with Slim's crying, gospel-tinged vocal interpreting the anguished lyrics, along with his unbelievable guitar break which made it one of the most influential recordings ever to come out of New Orleans. The song was deservedly a smash hit. Unfortunately, in spite of some powerful follow-up recordings, Guitar Slim's career faded, and he died in 1959, having drunk himself to death at the age of 32.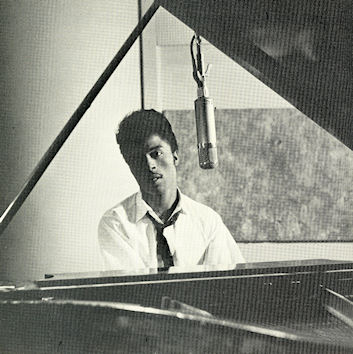 In 1955, while working as a dishwasher at a Greyhound bus station in Macon, Georgia, Richard Penniman sent Art Rupe an audition tape. Rupe was impressed enough with the tape to pay $600 to Don Robey to buy Richard's moribund recording contract from Peacock Records. Richard Penniman had recorded some Roy Brown-type blues for RCA in 1951 and then signed with Peacock to record some blues material for them but was unsuccessful on both labels. Art Rupe sent his producer Bumps Blackwell to New Orleans to record Little Richard Penniman. During a break in the session, Little Richard started singing an obscene song called "Wop Bop Aloo Bop", Blackwell sensed it could be a hit so he called in a local songwriter named Dorothy La Bostrie, to clean up the lyrics. When she had finished writing the new lyrics, there was only 15 minutes of studio time left and there wasn't time to teach the song to the piano player, Huey "Piano" Smith, so Blackwell rearranged the microphones to allow Little Richard to both sing and play piano. In what is hard to believe today, that song, "Tutti Frutti," was the only rocker recorded during that first session. It was recorded in just 3 takes, and is one of the most significant rock and roll recordings ever made. Little Richard garnered 500,000 in record sales but Pat Boone covered the song and sold more records. Elvis Presley also covered the song, and sang it on his second appearance on national television, on the Dorsey Brothers Show.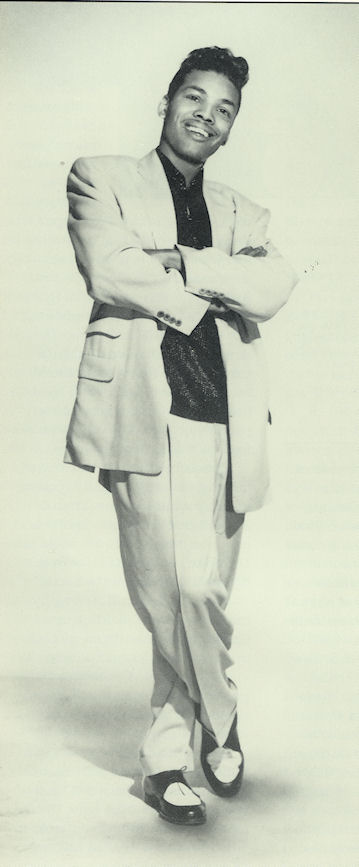 Little Richard was easily the most important artist to record for Specialty. His unrestrained singing, shouting and screaming while pounding on the piano established him as one of the founding fathers of rock & roll. Little Richard was one of the few singers that was more expressive with disconnected phrases and images than he was with properly constructed songs (another was James Brown). Some of his best songs were "Good Golly Miss Molly," "Lucille" and "Hey-Hey-Hey-Hey," whose lyrics were hardly more elaborate than their titles. In 1959, after a trouble-plagued flight to Australia, Little Richard interpreted the flight as a message from God that he was unhappy with him playing rock and roll music. Little Richard threw all his jewelry into a river, gave up rock and roll (at least for a few years) and entered a bible college to study the ministry. Specialty records lost its most consistent hitmaker, and although Art Rupe tried hard to replace him, he was never able to find anyone close to the caliber of Little Richard.

Another rocker that had some success for Specialty was Lloyd Price's valet, Larry Williams. Art Rupe persuaded Williams to record a cover version of a Lloyd Price's "Just Because." Williams had limited success with the cover, but he followed that up with some original novelty songs, "Short Fat Fannie", "Bony Moronie" and "Dizzy Miss Lizzie", all of which became big hits. His tune "Slow Down" was later revived by the Beatles, who also did "Dizzy Miss Lizzie," providing Williams with a significant royalty check as well as a lot of publicity as a songwriter.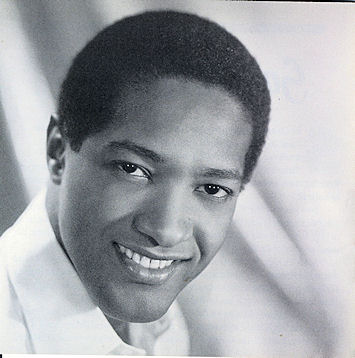 Specialty Records had an impressive roster of gospel groups. The most important group on the label was the Soul Stirrers. The lead singer for the Soul Stirrers was Sam Cooke, who while just at the age of 21, was already a superstar on the gospel music circuit. When Cooke wanted to sing popular music in 1956, Bumps Blackwell arranged the unmistakable Cooke for a session under the thinly-disguised name Dale Cook. When Art Rupe discovered that Cooke was recording popular music he was furious, fearing it would damage the Soul Stirrers credibility with their gospel music fans. In what in hindsight was an extraordinary mistake, Rupe fired Blackwell, and as part of the settlement gave Blackwell Sam Cooke's recording contract. Blackwell took Cooke across town to Keen Records and recorded "You Send Me" which started Cooke on his way to becoming one of the most popular singers in America prior to his tragic death in 1964.

By 1960, Art Rupe had grown tired of the dirty business of paying payola to get his records heard on the radio and Specialty Records all but closed down. Little Richard's albums were kept in print, but there was no recording activity. Rupe invested his money in oil and real estate and effectively gave up the music business for many years. He kept the Specialty office in Hollywood open just to sell his existing stock of records. In 1968, because of increased interest in the early days of rock and roll, Rupe reactivated the label and much of the old material was reissued under the direction of researcher Barret Hansen (Dr. Demento).

Specialty Records under Art Rupe and Sun Records under Sam Phillips were the two labels that totally committed themselves to rock and roll. When they were no longer successful in producing hit records in that genre, both men got out of the business rather than compromise the music.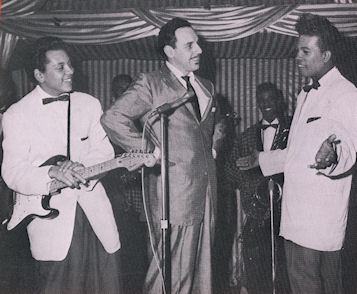 During the heyday of Specialty Records in the late '50s and early '60s, only 13 albums were issued on the 2100 series and 3 on the 5000 series. These included four albums by Little Richard, one album by Lloyd Price, one album by Larry Williams, and gospel albums by Sam Cooke & the Soul Stirrers, Dorothy Love Coates & the Original Gospel Harmonettes, and Alex Bradford. One compilation album containing 3 songs each by Little Richard, Sam Cooke, Larry Williams and Lloyd Price was issued. There were a couple of jazz albums, a honky tonk piano record, and a comedy album by Katie Lee issued. When Specialty reopened in the late '60s, the vault was mined for albums of singles and unreleased material. Of note among the reissues are great albums by Guitar Slim, Don and Dewey, Percy Mayfield and the first recordings of Clifton Chenier, the King of Zydeco music. There were many fine gospel music albums released, of special note is SP-2153, Gospel Stars In Concert. One side of that record is Sam Cooke and the Soul Stirrers live, which gives a taste of the fervor that Sam Cooke could generate when performing.

Specialty Records is still in business under the direction of Art Rupe's daughter, who took over after the retirement of her father (who is still, as he puts it, "a reasonably healthy octogenarian."). Specialty was sold to Fantasy Records in 1990. Fantasy kept the 2100 series alive until 1992, and it is covered in this discography along with the 5000 series. We also list the CDs issued in the SPCD-7000 series, first by Specialty, then continued by Fantasy after the 1990 sale.

The albums from the early years were issued in mono only. When the label began reissuing albums in 1968, they were billed as "Plays On All Phonographs," which for the most part meant that they were rechanneled. There were occasional true stereo tracks on the reissues, but these were rare and were sometimes due to overdubs.

Photos on this page courtesy of Specialty Records, from their various CDs reviewed in this discography.

We would appreciate any additions or corrections to this discography. Just send them to us via e-mail. Both Sides Now Publications is an information web page. We are not a catalog, nor can we provide the records listed below. We have no association with Specialty Records. Should you be interested in acquiring albums listed in this discography (which are all out of print), we suggest you see our Frequently Asked Questions page and follow the instructions found there. This story and discography are copyright 1998, 2009 by Mike Callahan.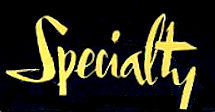 On to the Specialty Album Discography, Part 1 SP/SPS 100/2100 Main Series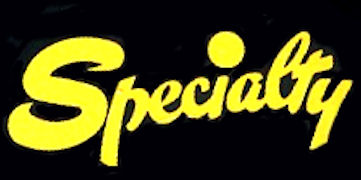 On to the Specialty Album Discography, Part 2 SP-5000 Series (Vinyl), SPCD-7000 CD series, and Miscellaneous Issues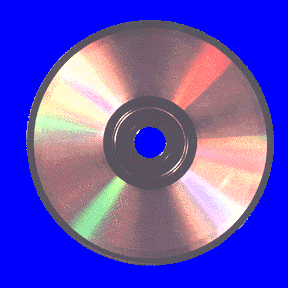 Back to the Discography Listings Page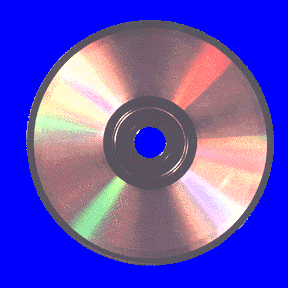 Back to the Both Sides Now Home Page