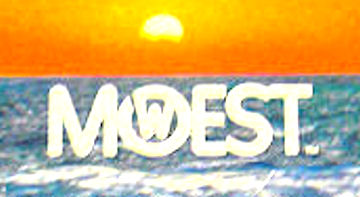 MoWest Album Discography
by David Edwards and Mike Callahan
Last update: August 1, 2012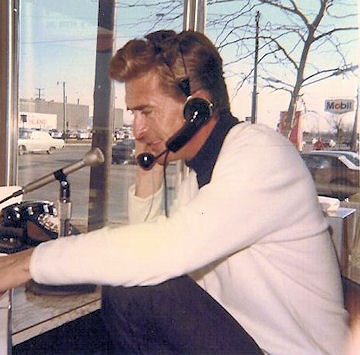 The MoWest label was handled by the west coast office of Motown and was active from 1971 until 1973. By Motown standards for hits, it was a dismal failure. Its first release was a top-10 pop single, but it was all downhill from there. The MoWest discography is also odd in that it had more unissued albums than issued ones!

MoWest started with a release by Los Angeles disc jockey Tom Clay (backed by the Blackberries vocal group) that made #8 on the Hot 100 and #32 r&b. It was an odd record, a montage really, with various audio snippets woven together under the songs "What The World Needs Now/Abraham, Martin and John" [MoWest 5002] in an anti-war, anti-hate, anti-discrimination theme. There was really no way to follow it, and the next record, "Whatever Happened to Love"/"Baby I Need Your Loving" [MoWest 5007] failed completely.

Other singles on MoWest, by the Devastating Affair [MoWest 5001, but released later], Lodi, Suzee Ikeda, G.C. Cameron, Bobby Taylor, Thelma Houston, the Commodores, Frankie Valli, the Sisters Love, Syreeta, Michelle Aller, Blinky, the Blackberries, the Four Seasons, the Crusaders, Lesley Gore, Celebration, Kubie, Repairs, and Nu Page all failed to chart. Singles by Martin & Finley, the Music Makers, Stoney, Stacie Johnson, Art and Honey, Michel Legrand, and Gil Askey were scheduled but not even released.

It wasn't that they didn't have talent; most of these artists had success elsewhere. And to be fair, a few of the albums made the LP charts. But for whatever reason, the type of success Motown expects eluded them, and Motown closed the label when it moved the main offices to the West Coast.



| | | |
| --- | --- | --- |
| | | The Mowest label has the sun setting over the ocean at the top in orange, the middle ocean is blue and the sand at the bottom is orange. The printing on the label is black, and "MOWEST" above the center hole is white. The deejay label was white with black print, without the graphics. |
| | | Singles labels were similar to the album labels. |



We would appreciate any additions or corrections to this discography. Just send them to us via e-mail. Both Sides Now Publications is an information web page. We are not a catalog, nor can we provide the records listed below. We have no association with Mowest/Motown Records, which is currently owned by Universal Music Group. Should you want to contact Universal, or should you be interested in acquiring albums listed in this discography (which are all out of print), we suggest you see our Frequently Asked Questions page and Follow the instructions found there. This story and discography are copyright 1998, 1999, 2012 by Mike Callahan.

MOWEST ALBUM DISCOGRAPHY
| | |
| --- | --- |
| Cover | Number - Title - Artist - [Release Date] (Chart) Contents |
| | MoWest MW-100 Main Series: |
| | MW-101L - Lodi - Lodi [10/72] I Hope I See It In My Own Lifetime/Most Of All/Here To Stay/Decisions/I Like What You Take//Happiness/Spinning/2,000 Miles From Home/My Dorene/Follow The Wind/Colors In The Sky |
| | MW-102L - Thelma Houston - Thelma Houston [7/72] What If/There's No Such Thing As Love/Me And Bobby McGee/I'm Letting Go/Do Something About It//There Is A God/Black California/And I Never Did/Blackberries/And I Thought You Loved Me |
| | MW-103L - What the World Needs Now Is Love - Tom Clay [7/71] (8-71, #92) What The World Needs Now Is Love-Abraham, Martin And John (S)/Whatever Happened To Love (S)/What's Goin' On (S)/For Years? (S)/The Victors (M)//Mac Arthur Park (S)/This Guy's In Love With You (S)/Baby I Need Your Loving (S)/Both Sides Now (S)/Bridge Over Troubled Water (S, actually mostly a mono recitation, with stereo instrumentation at the end) |
| | MW-104 - [Unissued] |
| | MW-105 - Devastating Affair [Unissued] |
| | MW-106 - Blackberries [Unissued] |
| | MW-107 - 7th Son - G.C. Cameron [Unissued] |
| | MW-108L - Chameleon - Frankie Valli & Four Seasons [5/72] A New Beginning (Prelude) (S)/Sun Country (S)/You're A Song (That I Can't Sing) (S)/The Night (S)/A New Beginning (S)//When The Morning Comes (S)/Poor Fool - Frankie Valli (S)/Touch The Rainchild (S)/Love Isn't There - Frankie Valli (S) |
| | MW-109 - With Love - Sisters Love [Unissued] |
| | MW-110 - Commodores [Unissued] |
| | MW-111 - Blinky [Unissued] |
| | MW-112 - [Unissued] |
| | MW-113 - Syreeta - Syreeta [6/72] (8-72, #185) I Love Every Little Thing About You/Black Maybe/Keep Him Like He Is/Happiness//She's Leaving Home/What Love Has Joined Together/How Many Days/Baby Don't You Let Me Lose This/To Know You Is To Love You |
| | MW-114 - Inside You - Frankie Valli [Unissued] Issued in the UK as MoWest MWS 7007. Just Look What You've Done/Love Isn't Here (Like It Used To Be)/Baby I Need Your Loving/Inside You//Thank You/Hickory/Life And Breath/The Night/With My Eyes Wide Open |
| | MW-115 - Odyssey - Odyssey [5/72] Home Of The Brave/Georgia Song/Country Tune/Gossamer Wings/Our Lives Are Shaped By What We Love//Wondrous Castles/Battened Ships/Sunny California Woman/Black Top Island (Of the West)/Broken Road |
| | MW-116 - Love Songs - Severin Browne [Unissued] Issued in the U.K. as MoWest MWS 7005. Love Notes From Denver/Tickle My Lips/Romance/More Dreams In The Sea/Confessions Of A Madman//Love Song/The Sweet Sound Of Your Song/Do, Magnolia, Do/Cooking School/Beginning To Believe |
| | MW-117 - Someplace Else Now - Lesley Gore [7/72] For Me/The Road I Walk/Out Of Love/She Said That/Don't Wanna Be One/Be My Life//Where Do You Go/What Did I Do Wrong/Someplace Else Now/Mine/No Sad Songs/For You |
| | MW-118L - Hollywood - Crusaders [7/72] Spanish Harlem/Try a Little Harder/Hollywood/Do Yourself A Favor//Cold Duck Eddie/Way Back Home/Papa Hooper's Barrelhouse Groove/Alekesam |
| | MW-119 - Celebration - Celebration [7/72] Which Train You Ridin'/Lean On Me/Doobedood'ndoobe, Doobedood'ndoobe, Doobedood'ndoo/The Circle Again/Are You Ready?//A House Is Not A Home/Poor Ol' Soul/Let Love Carry You Along/Since I Met You There's No Magic/Medley: You've Got A Friend-You're All I Need To Get By |
| | MW-120 - Dazzle 'Em with Footwork - Martin & Finley [Unissued] Issued as Motown M6-797S1. White Bird/Lilly Mae/Rock And Roll Survivor/Loving You/Brand New Love Song//Best Friends/Lay Down Your Weary Tune/If Ever/Camels Cobras And Cheese/He Still Plays On |
| | MW-121 - Repairs - Repairs [11/72] Songwriter/Preacher/Time/Circus Song/Off My Mind/Travis Pickin' C//Lord Of The Mountains/Confessions/Fiddler/Nowhere/Fine And Gentle Lady/Timeline |
| | MW-122 - Kubie - Kubie [Unissued] |
| | MW-123 - Stacie - Stacie Johnson [Unissued] Changed to Motown M-776 and then unreleased on that label. |
| | MW-124 - G.C. Cameron [Unissued] |
| | RELATED LP: |
| | Light in the Attic Records LITA 064LP - Our Lives Are Shaped By What We Love: Motown's MoWest Story 1971-1973 - Various Artists [6/29/2011] (2-LP set) You're A Song (That I Can't Sing) - Frankie Valli & Four Seasons/Our Lives Are Shaped By What We Love - Odyssey/Give Me Your Love - Sisters Love/Act Like A Shotgun - G.C. Cameron//I Love Every Little Thing About You - Syreeta/Black Maybe - Syreeta/Sun Country - Frankie Valli & Four Seasons/Battened Ships - Odyssey//I Can't Give Back The Love I Feel For You - Suzee Ikeda/Don't You Be Worried - Commodores/You've Got To Make Your Choice - Sisters Love/Broken Road - Odyssey//A Heart Is A House - Nu Page/I Hope I See It In My Lifetime - Lodi/The Night - Frankie Valli & Four Seasons/I Ain't Going Nowhere - Thelma Houston |
Thanks to Pat Swayne.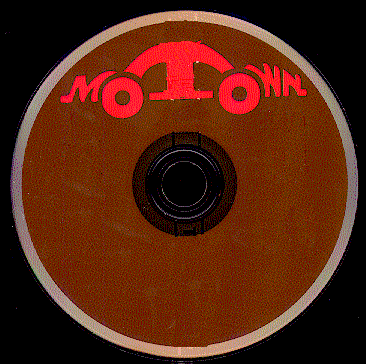 Back to the Motown Story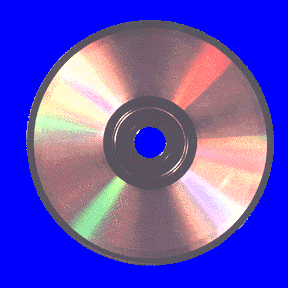 Back to the Discography Listings Page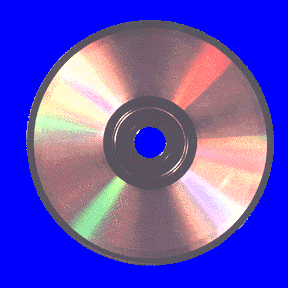 Back to the Both Sides Now Home Page