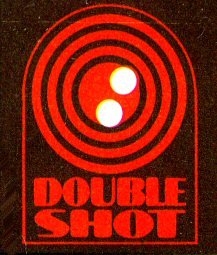 Double Shot Album Discography
By Dave Edwards, Patrice Eyries, and Mike Callahan
Last update: June 28, 2007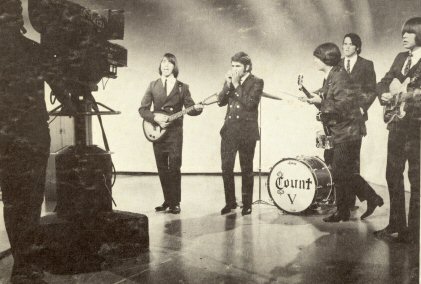 Double Shot Records was an independent label based at 6515 Sunset Boulevard in Hollywood. It was run, and presumably owned, by Hal Winn and Joe Hooven. The label name apparently came from the fact that Winn and Hooven had two publishing companies before the label started, Hot Shot Music (BMI) and Big Shot Music (ASCAP). The promotion man for Double Shot was Irwin Zucker of Promotion in Motion, and their album cover design company was Bernard Yeszin Graphics. For engineering, they used Nashville West engineers Sy Mitchell and Charles Underwood.

The first single on Double Shot was Mark Devlin's "Right About Midnight"/"Midnight" [Double Shot 101], released in 1966. A few singles later, Double Shot hit it big with "Psychotic Reaction" by the Count Five [Double Shot 104], which soared to #5 on the national charts in the fall of 1966. The group (formerly the "Count V"), were five teens who got together in San Jose, California. Most were attending college at the time. Kenn Ellner (Brooklyn, NY) was the lead singer and played harmonica. Others in the group were John "Mouse" Michalski (lead guitar, Cleveland, OH), Sean Byrne (rhythm guitar, vocals, Dublin, Ireland), Roy Chaney (bass, Indianapolis, IN), and Craig "Butch" Atkinson (drums, Springfield, MO). The group formed in late 1964, and by the time they auditioned for Hal Winn at Double Shot in the summer of 1966, they had been turned down by numerous record companies. The sound of their hit was most Yardbirds-like, but alas, they turned out to be the classic one-hit-wonders, as their followup, "Peace of Mind" [Double Shot 106], made a quick appearance at #125 on the "Bubbling Under" charts before the group disappeared forever.


Smooth soul singer Brenton Wood (nee Alfred Smith) fared somewhat better on the charts. Wood was born in Louisiana, but his family moved to California when he was a child. He was a track star in high school, and later worked in an aluminum plant. He dabbled in songwriting as a "challenge," and soon was signed to Hal Winn's publishing companies as a contract songwriter, but this was only a part-time job. Looking for a better future than working in a metal shop, he finally recorded "The Oogum Boogum Song" [Double Shot 111], which went to #34 on the pop charts and #19 on the R&B charts. His followup single, "Gimme Little Sign" [Double Shot 116], did even better, making the top-10 on the national pop charts (although still #19 on the R&B side). The next single, "Baby You Got It" [Double Shot 121], did about equally well on the pop and R&B charts (#34 and #30, respectively). From there, however, Wood's chart career lost some steam, as his next single, "Lovey Dovey Kinda Lovin'" [Double Shot 126] only made #99 on the pop charts and missed the R&B charts altogether. The next single [Double Shot 130] split, with one side "Some Got It, Some Don't" reaching #42 on the R&B charts, while the flip side, "Me and You," reached #121 on the pop side. Finally, a remake of the Sam Cooke hit "A Change Is Gonna Come" [Double Shot 137] reached #131 on the "Bubbling Under" charts. Wood later scored one more R&B hit with "Come Softly to Me" for the Cream label in 1977.

Double Shot also issued two albums by a Los Angeles-based instrumental funk/soul group called Señor Soul. The group consisted of Willie Briggs, J.T. Crump, Charles Miller, Ed Stevenson, and Howard Talley. Charles Miller eventually joined the band War. Señor Soul managed to get a top- 40 R&B single with "It's Your Thing" on Whiz 611, a Double Shot subsidiary. Bobby Freeman, a veteran of the music business, also made #122 on the pop charts with "Everybody's Got a Hang Up" [Double Shot 139] in July, 1969.

Other acts on Double Shot included Bill Dorsey, the Fantastic Zoo, the Youngfolk, Four Below Zero, the Human Jungle, Kent & the Candidates, Floyd & Jerry, Joannie Camp, the Doo-Rights, the Bagdads, the Invincibles, Valerie Keys, the Recitations, the Georgia Prophets, Maurice Rogers, Foxy, Freddie Barker, and the Adams Brothers.

Double Shot released records until 1972. Eventually, they apparently sold the company to Original Sound Records.


| | | |
| --- | --- | --- |
| | | The Double Shot label was yellow with black print, with the Double Shot logo at the left of the center hole. Around the bottom of the label was written, "DOUBLE-SHOT RECORDS - 6515 SUNSET BLVD - HOLLYWOOD, CALIF - (213) HO 6-9594". The phone number on the back jacket of the albums was given as (213) 466-9594, as the label blanks were printed just as the phone system went to all digits, but the blanks were used anyway. There were variations with the "STEREO" designation, some with regular caps and some with bold italics. |


We would appreciate any additions or corrections to this discography. Just send them to us via e-mail. Both Sides Now Publications is an information web page. We are not a catalog, nor can we provide the records listed below. We have no association with Double Shot Records. Should you be interested in acquiring albums listed in this discography (which are all out of print), we suggest you see our Frequently Asked Questions page and Follow the instructions found there. This story and discography are copyright 2007 by Mike Callahan.

DOUBLE SHOT ALBUM DISCOGRAPHY


| | |
| --- | --- |
| Cover | Number - Title - Artist - [Release Date] (Chart) Contents |
| | LP-DSM-1001/LP-DSS-5001 - Psychotic Reaction - Count Five [1966] (12-66, #122) The stereo version of this album is rechanneled. Double-Decker Bus/Pretty Big Mouth/The World/My Generation/She's Fine/Psychotic Reaction//Peace Of Mind/They're Gonna Get You/The Morning After/Can't Get Your Lovin'/Out In The Street |
| | LP-DSM-1002/LP-DSS-5002 - Oogum Boogum - Brenton Wood [1967] (7-67, #184) The stereo versions for the most part are normal wide stereo, unlike many of the reissues. I Think I've Got Your Fools Mixed Up (S)/A Little Bit Of Love (S)/Best Thing I Ever Had (S)/Runnin' Wild (S)/Take A Chance (S)/The Oogum Boogum Song (S)//Gimme Little Sign (S)/Psychotic Reaction (M, uses an unstrumental track from the Count Five hit with Brenton Wood and an organ)/I'm The One Who Knows (S)/ Come Here Girl (S)/Birdman (S)/I Like The Way You Love Me (S, two-track vocal-instrument separation) |
| | LP-DSM-1003/LP-DSS-5003 - Baby You Got It - Brenton Wood [1967] Baby You Got It (S)/Me And You (S)/Ooh La-Da-Dee (S)/Darlin' (S)/Give It Up (S)/Catch You On The Rebound (S)//Gimme Little Sign (S)/Trouble (S)/Little Happy-Go-Lucky Girl (S)/Need You Girl (S)/Two Time Loser (S)/Goodnight Baby (S) |
| | LP-DSS-5004 - Señor Soul Plays Funky Favorites - Señor Soul [1968] Pata Pata/Lovey Dovey/I Heard It Through The Grapevine/Gimme Little Sign/Psychotic Reaction/Get On Up//Spooky/Poquito Soul/Sunshine Superman/Mucho Funky/Up Tight |
| | LP-DSS-5005 - It's Your Thing - Señor Soul [1969] It's Your Thing/Love Has Two Faces/Hypnotizer/Working In The Coalmine/Make The Funk Jump/Soul Sermon//The Mouse/Proud Mary/Soul Fiesta/By The Time I Get To Phoenix/Some Got It, Some Don't/El Loco |
| | LP-DSS-5006 - Will the Real Howard Hughes Please Stand Up? - Dave Barry & Company [1972] With Selma Diamond, Norman Bartold, Paul Dubov, Connie Hunter, Eddy Carroll, and Stanley Ralph Ross. Press Conference/Medical Contributions/Write Me A Letter/Counting Money/Would You Like To Be President?/Dry Hole/Unemployement Line/Introductory Remarks/H.H./Testimonial Dinner/Do You Wanna Date?/The Daily Echo/The Swiss Bank/Plastic Surgery/Poker Game/Publisher's Office |
| | RELATED CDs: |
| | Original Sound OSCD 8886 - Art Laboe Presents Brenton Wood's 18 Best - Brenton Wood [1991] Gimme Little Sign (S)/Oogum Boogum Song (S, very narrow separation)/Baby You Got It (S)/I Think You've Got Your Fools Mixed Up (M)/Great Big Bundle Of Love (S)/I'm The One Who Knows (S)/Lovey Dovey Kind Of Love (M)/Can You Dig It (S)/Whoop It On Me (S)/Take A Chance (S)/Catch You On The Rebound (S)/Me And You (S)/I Like The Way You Love Me (S)/Darlin' (S)/Where Were You (S)/Two Time Loser (S)/Sad Little Songs (S)/Good Night Baby (S) |
| | Big Beat (UK) CDWIKD230 - Psychotic Revelation - Count Five [2003] Psychotic Reaction (M, 3:12)/Double Decker Bus (M)/Pretty Big Mouth (M)/The World (M)/My Generation (M)/She's Fine (M)/Peace Of Mind (M)/The Morning After (M)/Out In The Street (M)/Move It Up (M)/So Much (M)/You Must Believe Me (M)/Teeny Bopper Teeeny Bopper (S)/Contrast (S)/Merry-Go-Round (M)/Revelation In Slow Motion (M)/Declaration Of Independence (M)/Enchanted Flowers (M)/Mailman (S)/Contrast (M, demo)/People Hear What I Say (M)/Psychotic Reaction (M, 3:08) |
| | Kent (UK) CDKEND238 - Double Shot of Soul - Various Artists [2004] Trouble - Foxy/Four Piece Funky, Nitty Gritty Junky Band - Bobby Freeman/Push Me Baby - Bagdads/Loving You Is Killing Me - Georgia Prophets/Can You Stand The Pressure - Bobby Freeman/Coming In Out Of The Rain - Maurice Rodgers/The Neck - Kent & The Candidates/Gotta Keep On - Louise Whitney/The International Love Song - Real Thing/You're My Girl - Doo-Rights/Oughta Be A Law - Bobby Freeman/Nobody - Invincibles/Sugar Sugar - Shirley/Green Power - Bagdads/It's My Life - Real Thing/For The First Time - Georgia Prophets/Do It - Bobby Freeman/Trouble - Kent & The Candidates/Jelly - Bagdads/What Is Soul - Real Thing/Everybody's Got A Hang Up - Bobby Freeman/Love Has Two Faces - Bagdads/Gotta Keep On Talkin' - Maurice Rodgers/Do You Wanna Dance 70 - Bobby Freeman/Livin' In Fear - Bagdads/Put Another Dime In The Parking Meter - Bobby Freeman |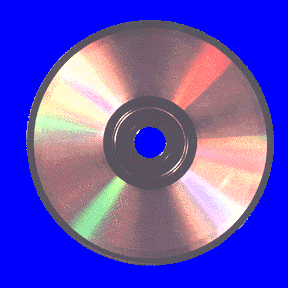 Back to the Discography Listings Page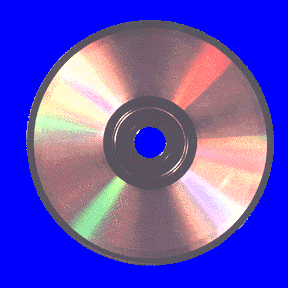 Back to the Both Sides Now Home Page