Chimneyville Album Discography
By Patrice Eyries, Mike Callahan, David Edwards and Randy Watts
Last update: April 13, 2010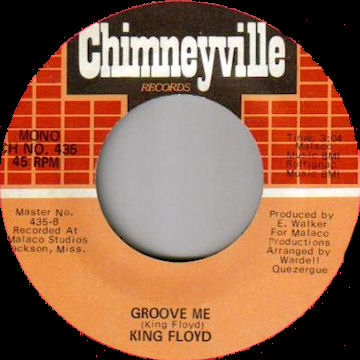 "Chimneyville" is the nickname for the city of Jackson, Mississippi. The name was coined after Union forces under General Sherman burned the city to the ground in July, 1863, leaving only the brick chimneys standing from what had once been elegant houses. The Chimneyville record label was a subsidiary of Malaco Records, first distributed by Cotillion, then Atco, then TK. Malaco was started in 1962 as a booking agency in Jackson, Mississippi, by Mitchell Malouf, Tommy Couch, and Wolf Stephenson. They also opened the Malaco recording studio in 1967, mostly recording local artists and radio jingles, but licensed an album and a number of singles by Mississippi Fred McDowell to Capitol.

In 1970, New Orleans musician/producer/arranger Wardell Quezergue, who had a lengthy pedigree with New Orleans artists like Fats Domino and Professor Longhair, in addition to having been in Dave Bartholomew's band and the former owner of Nola Records ("Barefootin'" by Robert Parker), made Malaco an offer. He would bring artists up to Malaco to record, in exchange for the studio time and use of sessions musicians. Quezergue, known as "the Creole Beethoven" for his ability to arrange songs, brought a group of musicians (including King Floyd, Jean Knight, the Barons, and Bonnie & Sheila) to Jackson in May in a rented school bus. One of the songs recorded at this session was Jean Knight's "Mr. Big Stuff", and another, King Floyd's "Groove Me" (which was recorded in one take). The Malaco execs offered the songs to major R&B labels like Atlantic and Stax, but were turned down flat, the majors' A&R folks opining that the songs were "not commercial enough". In their frustration, Malaco started their own label, Chimneyville, and put out "What Our Love Needs"/"Groove Me" by King Floyd as their first single [Chimneyville 435]. "Groove Me" was originally the "B" side of the record, but it began being played in New Orleans by local deejay George Vinnet after he noticed the teenagers' reaction at his niece's party, and it took off. Atlantic belatedly and somewhat sheepishly called Malaco back and now agreed to distribute the record (and the Chimneyville label) through its Cotillion Records Division, and it went to #1 R&B and #6 pop. When "Groove Me" hit, Stax also reconsidered, and put out "Mr. Big Stuff" [Stax 0088], and it too made #1 R&B, reaching #2 pop. These hits put Malaco on the map.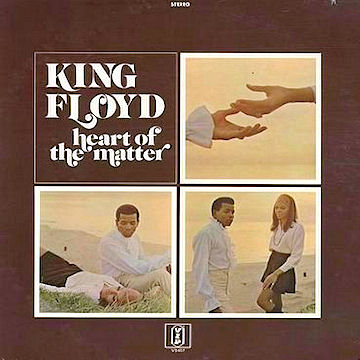 King Floyd III was born in New Orleans and grew up in Kenner, a New Orleans suburb. As early as 1961 at the age of 16, he was playing in a bar on Bourbon Street starting his musical career, but this was interrupted by a stint in the army. When he finished his army duty in November, 1963, he relocated to New York, where he performed in clubs in Manhattan. After about a year in New York, he made his way to Los Angeles, where in 1965 he recorded a single, "Walkin' and Thinkin'"/"Why Did She Leave Me" for Art Laboe's Original Sound label [Original Sound 52]. In Los Angeles he met other New Orleans natives, Harold Battiste and Mac "Dr. John" Rebennak. With Rebennack's co-writing and Battiste's arranging, Floyd made some recordings for Mercury's Pulsar subsidiary which also resulted in an album in 1967, A Man in Love [Pulsar AR-10602]. The album sold poorly (but after "Groove Me" hit, was reissued by Motown's V.I.P. label as Heart of the Matter [V.I.P. VS-407]).

By September, 1969, at the age of 24, music was no longer making a living for him, and Floyd was working at a box factory in East Los Angeles. He became infatuated with a young college girl who worked on the floor near him, and wrote a poem for her. He was going to show it to her the next day, but she unexpectedly quit and he never saw her again. The poem was "Groove Me." Discouraged with everything, he moved back to New Orleans shortly after and went to work for the Post Office. Once in New Orleans, he crossed paths with Wardell Quezergue, who convinced him to record "Groove Me" using a funky arrangement, and convinced him to come with him to Jackson to record it at Malaco.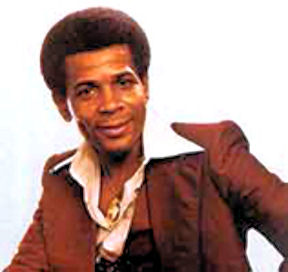 King Floyd became the best selling artist on Chimneyville, with sixteen singles (ten of which charted) and four albums released on the label. Other top-40 R&B hits after "Groove Me" were "Baby Let Me Kiss You" [Chimneyville 437, 3/71, #5 R&B/#29 pop], "Got to Have Your Lovin'" [Chimneyville 439, 8/71, #35 R&B/#101 pop], "Woman Don't Go Astray" [Chimneyville 443, 8/72, #3 R&B/#53 pop], and "I Feel Like Dynamite" [Chimneyville 10202, 7/74, #35 R&B].

Other artists on Chimneyville included the Barons, Ltd., C.P. Love, Michael Hudson, Linda Gayle Harris, Jimmy Dobbins, Chuck Brooks, Dorothy Moore (before her big hit "Misty Blue" on Malaco), Billy Cee, Natural High, Willie Cobbs (noted blues singer who had the original of "You Don't Love Me" on Vee Jay in 1961), Joe Shanwell, the Fiestas, Sonny Crosby, the Invader Steel Band, Oba Watson, Frederick Knight, Fern Kinney, and McKinley Mitchell. None of these had chart success on Chimneyville except Dorothy Moore's duet with King Floyd ("We Can Love," Chimneyville 10207,10/75, #76 R&B) and McKinley Mitchell, whose "The End of the Rainbow" [Chimneyville 10219, 12/77, #71 R&B] was ironically the last chart record for the label.



| | | |
| --- | --- | --- |
| | | The Chimneyville albums distributed by Cotillion and Atco used those labels, although the singles (near left) used the distinctive Chimneyville labels. The Chimneyville album label as distributed by TK (far left) was beige on the bottom and red (chimney bricks) on the top with black lettering and "Chimneyville Records" written in beige lettering on the top half of the label. Some labels display the following text bending around the bottom of the label: "Distributed by T.K. Productions, 495 S.E. 10th Ct, Hialeah, Florida 33010", while others have it on three lines at the left edge of the label. |



We would appreciate any additions or corrections to this discography. Just send them to us via e-mail. Both Sides Now Publications is an information web page. We are not a catalog, nor can we provide the records listed below. We have no association with Chimneyville, Cotillion, Atco, or TK Records. Should you be interested in acquiring albums listed in this discography (which are all out of print), we suggest you see our Frequently Asked Questions page and follow the instructions found there. This story and discography are copyright 2010 by Mike Callahan.

CHIMNEYVILLE ALBUM DISCOGRAPHY
| | |
| --- | --- |
| Cover | Number - Title - Artist - [Release Date] (Chart) Contents |
| | Cotillion 9000 Series (Distributed by Cotillion; uses Cotillion label): |
| | SD 9047 - King Floyd - King Floyd [1971] (5-71, #130) Groove Me/Let Us Be/Woman Don't Go Astray/Baby Let Me Kiss You/Messing Up My Mind//It's Wonderful/So Glad I Found You/Don't Leave Me Lonely/Day In The Life Of A Fool/What Our Love Needs |
| | Atco 7000 Series (Distributed by Atco; uses Atco label): |
| | SD 7023 - Think About It - King Floyd [1973] My Girl/Here It Is/Do Your Feeling/It's Not What You Say/Woman Don't Go Astray//Think About It/Thank You/Hard To Handle/You've Got Me/Everybody Needs Somebody |
| | Chimneyville CH 200 series (Distributed by T.K.): |
| | CH 201 - Well Done - King Floyd [1975] Movin' On Strong/So True/I Really Love You/Can't Give It Up/That's Why I Love You/I Feel Like Dynamite//Try Me/I'm Gonna Fall In Love With You/If I Lie To You/I'm For Real/I Don't Think I Could Face It/Very Well |
| | CH 202 - Body English - King Floyd [1977] Baby Let Me Kiss You/I Really Do Love You/Trouble/Movin' On Strong/Body English//Stop, Look And Listen/Doing That No More/So True/We Gotta Hang On In There/Can She Do It Like She Dances |
| | CH 203 - McKinley Mitchell - McKinley Mitchell [1978] Open House At My House/You're So Fine/The Town I Live In/Same Old Dream/You Know I've Tried//Run To Love/Dream Lover/The End Of The Rainbow/Mr. Music Man/Follow The Wind |
| | CH 204 - Natural High 1 - Natural High [1979] Dance To The Funk/You Make Me So Happy/Trust In Me/Come And Go Away With Me//Reachin' Out/Time Is Wasting/I Think I'm Falling In Love With You/Don't Be Lonely |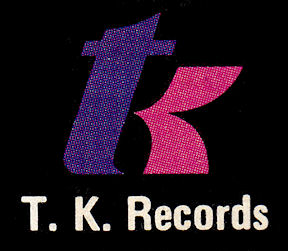 Back to the TK Records Story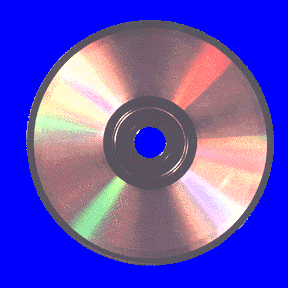 Back to the Discography Listings Page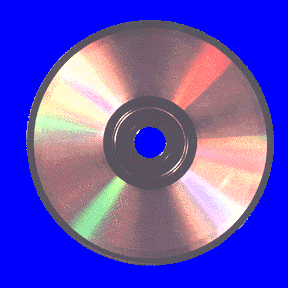 Back to the Both Sides Now Home Page