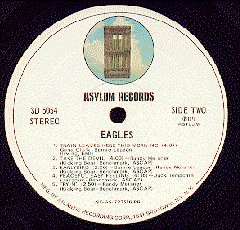 Asylum Records Discography, Part 1
SD-5050 to SD-5071 (1972-73)
By David Edwards, Patrice Eyries, and Mike Callahan
Last update: December 27, 2005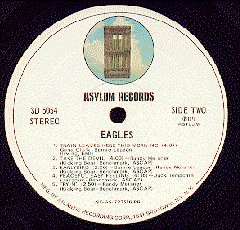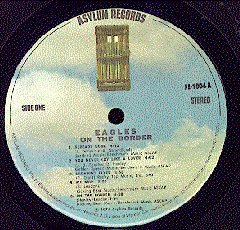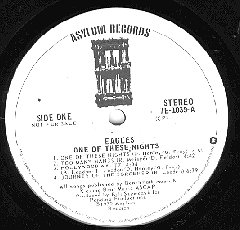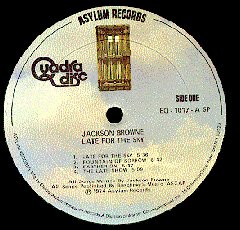 The first Asylum issues used a white label, with a wooden cage logo within a circle at the top. After the first fifteen issues or so, the background changed to sky and clouds, with the same logo but the circle gone. Promotional labels were white with black print, and quadraphonic discs had a "quadra Disc" logo to the left of the cage. In 1976, the label changed briefly to a blue label with a white "A" logo, quite similar to the elektra labels of the late 1960s. In 1984, the label changed again, with "ASYLUM" in stylized block print at the top, similar to the Elektra labels of the time.

We would appreciate any additions or corrections to this discography. Just send them to us via e-mail. Both Sides Now Publications is an information web page. We are not a catalog, nor can we provide the records listed below. We have no association with Elektra Records. Should you be interested in acquiring albums listed in this discography (which are all out of print), we suggest you see our Frequently Asked Questions page and follow the instructions found there. This story and discography are copyright 2000, 2005 by Mike Callahan.




ASYLUM RECORDS ALBUM DISCOGRAPHY, PART 1

Record Number - Album Title - Artist [Issue date] (Chart) Contents

SD 5000 Series (Distributed by Atlantic):

*SD 5050 - Judee Sill - Judee Sill [1972] Abracadabra/Archetypal Man/Crayon Angel/Enchanted Sky Machines/Jesus Was A Cross-Maker/Lady-O/Lamb Ran Away With The Crown/Lopin' Along Thru' The Cosmos/My Man On Love/Phantom Cowboy/Ridge River

SD 5051 - Jackson Browne - Jackson Browne [1972] (3-72, #53) Original copies of this album came in a simulated burlap cover, first issues opened from the top. Later issues had the simulated burlap cover but opened from the side. Jamaica Say You Will/A Child In These Hills/Song For Adam/Doctor My Eyes/From Silver Lake//Something Fine/Under The Falling Sky/Look Into You/Rock Me On The Water/My Opening Farewell

*SD 5052 - Stories - David Blue [1972] Abracadabra/Archetypal Man/Crayon Angel/Enchanted Sky Machines/Jesus Was A Cross-Maker/Lady-O/Lamb Ran Away With The Crown/Lopin' Along Thru' The Cosmos/My Man On Love/Phantom Cowboy/Ridge River

SD 5053 - Jo Jo Gunne - Jo Jo Gunne [1972] (2-72, #57) California band included Jay Ferguson (former lead singer with Spirit) and brothers Mark (also from Spirit) and Matthew Andes. Run Run Run/Shake That Fat/Babylon/I Make Love/Barstow Blue Eyes//99 Days/Academy Award/Take It Easy/Flying Home

SD 5054 - Eagles - Eagles [1972] (6-72, #22) Take It Easy/Witchy Woman/Chug All Night/Most Of Us Are Sad/Nightingale//Train Leaves Here This Morning/Take The Devil/Earlybird/Peaceful Easy Feeling/Tryin'

SD 5055 - John David Souther - John David Souther [1972] The Fast One/Run Like A Thief/Jesus In Time/Kite Woman/Some People Call It Music//White Wing/It's The Same/How Long/Out To Sea/Lullaby

SD 5056 - Batdorf & Rodney - Batdorf & Rodney [1972] (10-72, #185) Poor Man's Dream/Oh, Can You Tell Me/Between The Ages/Home Again//By Today/Happy Town/All I Need/Under Five/Let Me Live The Life

SD 5057 - For The Roses - Joni Mitchell [1972] (12-72, #11) Banquet/Cold Blue Steel And Sweet Fire/Barangrill/Lesson In Survival/Let The Wind Carry Me/For The Roses//See You Sometime/Electricity/You Turn Me On I'm A Radio/Blonde In The Bleachers/Woman Of Heart And Mind/Judgement Of The Moon And Stars (Ludwig's Tune)

SD 5058 - Byrds - Gene Clark, Chis Hillman, David Crosby, Roger Mcguinn & Michael Clarke [1973] (3-73, #20) Reunion album of all five original members. Full Circle/Sweet Mary/Changing Heart/For Free/Born To Rock 'N Roll//Things Will Be Better/Cowgirl In The Sand/Long Live The King/Borrowing Time/Laughing/(See The Sky) About To Rain

SD 5059 - Ned Doheny - Ned Doheny [1973] Fineline/I Know Sorrow/Trust Me/On And On/Lashambeaux//I Can Dream/Postcards From Hollywood/Take Me Faraway/It Calls For You/Standfast

SD 5060 - Steve Ferguson - Steve Ferguson [1973]

SD 5061 - Closing Time - Tom Waits [1973] Ol' '55/I Hope That I Don't Fall In Love With You/Virginia Avenue/Old Shoes (And Picture Postcards)/Midnight Lullaby/Martha//Rosie/Lonely/Ice Cream Man/Little Trip A Heaven (On The Wings Of Your Love)/Grapefruit Moon/Closing Time

SD 5062 - Rod Taylor - Rod Taylor [9/73] Double Life/Making a Way/Something Old/The Last Song/others

SD 5063 - Heartfood - Judee Sill [1973]

SD 5064 - Don't Cry Now - Linda Ronstadt [9/73] (10-73, #45) I Can Almost See It/Love Has No Pride/Silver Threads And Golden Needles/Desperado/Don't Cry Now//Sail Away/Colorado/The Fast One/Everybody Loves A Winner/I Believe In You

SD 5065 - Bite Down Hard - Jo Jo Gunne [1973] (3-73, #75) Ready Freddy/Roll Over Me/60 Minutes To Go/Rock Around The Symbol/Broken Down Man//Special Situations/Take Me Down Easy/Wait A Lifetime/Rhoda

SD 5066 - The Nice Baby and the Angel - David Blue [1973]

SD 5067 - For Everyman - Jackson Browne [9/73] (11-73, #43) Take It Easy/Our Lady Of The Well/Colors Of The Sun/I Thought I Was A Child/These Days//Red Neck Friend/The Times You've Come/Ready Or Not/Sing My Songs To Me/For Everyman

SD 5068 - Desperado - Eagles [1973] (5-73, #41) Doolin-Dalton/Twenty-One/Out Of Control/TEQuila Sunrise/Desperado//Certain Kind Of Fool/Doolin-Dalton (Instrumental)/Outlaw Man/Saturday Night/Bitter Creek/Doolin-Dalton (Reprise) - Desperado (Reprise)

SD 5069 - Chris Jagger - Chris Jagger [9/73] (11-73, #186) Mick Jagger's brother. Handful Of Dust/My Friend John/Let Me Down Easy/Going Nowhere/Something New//Riddle Song/All Souls/King Of The Fishes/Hold On/Joy Of The Ride

SD 5070 - Land's End - Jimmy Webb [1974] Ocean Of His Eyes/Feet In The Sunshine/Cloudman/Lady Fits Her Blue Jeans/Just This One Time//Crying In My Sleep/It's A Sin/Alyce Blue Gown/Land's End - Asleep On The Wind

SD 5071 - Jumpin' The Gunne - Jo Jo Gunne [1973] (12-73, #169) I Wanna Love You/To The Island/Red Meat/Getaway/Before You Get Your Breakfast//At The Spa/Monkey Music/Couldn't Love You Better/High School Drool/Neon City/Turn The Boy Loose


AB 200 Series (2-LP sets):

AB 201 - Before The Flood - Bob Dylan & The Band [7/74] (7-74, #3) (2 LPs) Also manufactured in the United States as Island IDBD-1 for export. Most Likely You Go Your Way (And I'll Go Mine)/Lay, Lady, Lay/Rainy Day Women #2 And 35/Knockin' On Heaven's Door/It Ain't Me, Babe/Ballad Of A Thin Man//Up On Cripple Creek/I Shall Be Released/Endless Highway/The Night They Drove Old Dixie Down/Stage Fright//Don't Think Twice, It All Right/Just Like A Woman/It's Alright, Ma (I'm Only Bleeding)/The Shape I'm In/When You Awake/The Weight//Along Along The Watchtower/Highway 61 Revisited/Like A Rolling Stone/Blowin' In The Wind

AB 202 - Miles Of Aisles - Joni Mitchell & The L.A. Express [1/75] (12-74, #2) (2 LPs) You Turn Me On I'm A Radio/Big Yellow Taxi/Rainy Night House/Woodstock//Cactus Tree/Cold Blue Steel And Sweet Fire/Woman Of Heart And Mind/A Case Of You/Blue//The Circle Game/Peoples' Parties/All I Want/He Played Real Good For Free/Both Sides Now//Carey/The Last Time I Saw Richard/Jericho/For Love Or Money


Note: Asylum Album Discography is continued as part of the Elektra/Asylum Album Discography, Part 5.


Thanks to Gert Nielsen and Peter Ammondt.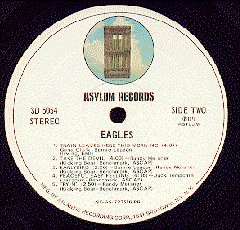 Back to the Aslyum Records Story





On to the Elektra/Asylum Album Discography, Part 5 (Asylum Album Discography, Part 2) Elektra/Asylum Consolidated E-1000 Series (1974-1978)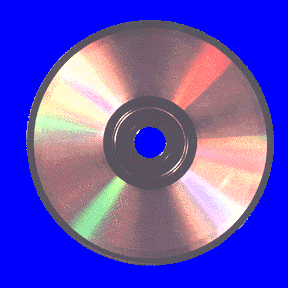 Back to the Discography Listings Page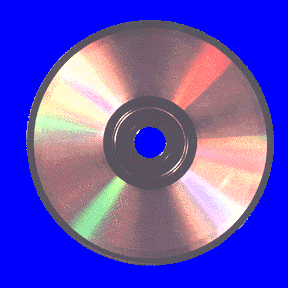 Back to the Both Sides Now Home Page