The Dot Records Story, Part 3
By Mike Callahan and David Edwards
Last update: November 10, 1999







Continued from previous page...

Dot Records, A Division of Paramount Pictures, 1957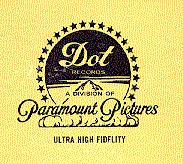 Randy Wood sold Dot Records to Paramount Pictures in 1957 for three million dollars, but stayed on as the President of the label for another ten years. The American Broadcasting Company (ABC) was wanting a major label for their record division (CBS had Columbia and NBC had RCA), and were approaching Wood to buy Dot. Paramount Pictures offered a nice package, and won the bidding. ABC had to make due with their own ABC-Paramount label, which they had started in 1955. Even though both companies used the name "Paramount," Paramount Pictures was not related to ABC/Paramount. This curiosity in names was due to a 1950 antitrust action that forced Paramount Pictures to divest themselves of their chain of theaters, Paramount Theaters. The latter became United Paramount Theaters, and in 1954 merged with the American Broadcasting Company to form ABC-Paramount. Even though paramount Pictures now owned Dot, they kept a rather low profile during the years Randy Wood was President, letting him run the show. The Paramount name would occasionally show up in the Dot logo, but there seemed to be no rhyme or reason as to which albums it graced. After Gulf+Western bought Paramount in 1968, the Paramount name was much more visible.

The Pop Powerhouse Goes Surfing, 1960-1963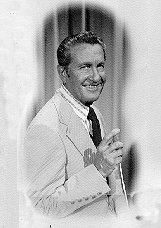 If pop radio had lost its audience to Top-40 stations in the late 1950s, that didn't seem to faze Dot Records at all. In the 1960s, as in the 1950s, Dot's bread and butter was pop music. And they did it well. They sold millions of albums by their "big three" artists, Pat Boone, Lawrence Welk, and Billy Vaughn. Dot issued (seemingly hundreds!) of albums by Lawrence Welk and members of the Welk show. Although these artists had occasional big single hits, their real selling power was in the albums they sold. Welk and Vaughn, in particular, were rarely out of the album top-20. In addition to Welk regulars like the Lennon Sisters, Jo Ann Castle, Bob Ralston, and the like, Dot issued many albums by Johnny Maddox, banjo player Eddie Peabody, Steve Allen, and the Mills Brothers. In the 1960s, they were a powerhouse of pop music.

In 1959, Dot signed Louis Prima and Keely Smith, who had been putting records on the charts for decades. The next year, Prima hit the top 20 with a vocal version of Bert Kaempfert's "Wonderland By Night" (Dot 16151). Dot re-recorded Louis and Keely's hits for previous labels. Dot also signed Dodie Stevens from the Crystalette label. Dodie had recorded the novelty song "Pink Shoelaces" in 1959 when she was 13 years old. Crystalette (which Dot distributed) made #3 with the song (Crystalette 724). After a followup, Dot signed her to a contract and in the early 1960s, she had two minor hits ("No," Dot 16103, and "Yes I'm Lonesome Tonight," Dot 16167.). She made three albums on Dot, one of which featured a new recording of "Pink Shoelaces." Dot also signed Debbie Reynolds about the same time, and had two chart hits ("Am I That Easy to Forget," Dot 15985, and "City Lights," Dot 16071). They also re-recorded her 1957 hit "Tammy," which she had recorded for Coral. A pattern developed at Dot in the early 1960s. Sign an artist, re-record their previous hits; it happened again and again. Eddie Fisher, Vaughn Monroe, Gene Austin, Jimmie Rodgers, the Andrews Sisters.... By 1968, Dot could (and did!) put out a various artists album full of seemingly million selling hit singles, yet most of them were actually remakes.



In 1961, Dot was the beneficiary of a totally unexpected hit. In early 1959, they had leased a master from England called "Does Your Chewing Gum Lose It's Flavour (On the Bedpost Overnight)?" by a British skiffle group headed by Lonnie Donegan (Dot 15911). The record, an early live recording, did nothing when released, but by late summer, 1961, was firmly in the top 10 as a novelty, eventually reaching #5. Although Dot never received a stereo master for the song, it did exist, and years later turned up on a British various artists album. Shortly after the Donegan hit, Jack Ross scored a couple of chart singles with two more left field offerings. "Happy Jose (Ching Ching)" (Dot 16302, #57, 1962) was mostly instrumental, but broken up by short outbursts of laughter. "Cinderella" (Dot 16333, #16, 1962), though, was impossible. Ross told the story of Cinderella to a live audience via the use of Spoonerisms, e.g., "sistie uglers" instead of "ugly sisters." It was funny, but guaranteed to drive people nuts.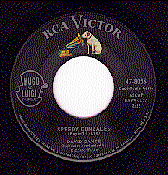 Pat Boone was still a force on the pop charts in the early 1960s, registering a #1 hit in 1961 with "Moody River" (Dot 16209), then coming back in 1962 with a #6 hit with "Speedy Gonzales" (Dot 16368). The latter featured the voice of Mel Blanc doing Speedy. Most have never heard the original version of the song, done in 1961 by David Dante (RCA 8056), but Boone heard it while he was on tour and decided to record it. Most of the dialog for Speedy was written on the spot, as there had been very little dialog in the original.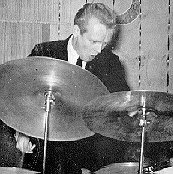 In the 1960s, Dot was still in the business of obtaining non-pop masters from independent producers. After singing drummer Matt Lucas had a bluesy remake of Hank Snow's "I'm Movin' On" hit the mid-charts in 1962 on Smash 1813, producer Roland James offered a later master to Dot. It was "Put Me Down" (Dot 16564), which unlike the bluesy train feel of "I'm Movin' On," was a screamer complete with Jerry Lee Lewis-type piano. It didn't chart, and neither did the followup, ("Turn On Your Lovelight"/"Water Moccasin," Dot 16614). True to their "sell or else" policy, there were no more followups. Dot did much better, however, in leasing masters in the surf genre.

In 1963, Randy Wood bought the rights to the local California hit "Boss" by the Rumblers (Dot 16421) from Bill and Jack Wenzel's Downey label. The group, from Norwalk, California, consisted of Bob Jones (sax), Johnny Kirkland (guitar), Mike Kelishes (guitar), Wayne Matteson (bass), and Adrian Lloyd (drums). Although it only made #87 nationally, it was a much bigger hit in certain cities.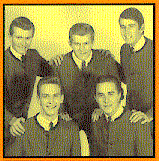 Continuing with Downey, Dot obtained "Pipeline" by the Chantays (spelled "Chantay's" on the label) and released it nationally as Dot 16440. It rode the wave to #4, prompting Dot to re-release the Chantays' Downey 1002 album as Dot DLP-3516/25516. The Chantays were from Santa Ana, California, and included Bob Spickard on lead guitar, Brian Carmen on rhythm guitar, Rob Marshall on piano, Warren Walters on bass, and drummer Bob Welch. Spickard and Carmen had originally titled the song "44 Magnum," but renamed it after seeing a surfing film in 1962. After Dot obtained the single, they put on a PR press, and arranged for the group to appear on the Lawrence Welk television show. In 1966, the song became popular again, making top-10 in some cities like Chicago. Dot issued a second album by the Chantays that year called Two Sides of the Chantays, Dot DLP-3771/25771, which featured one instrumental side and one vocal side.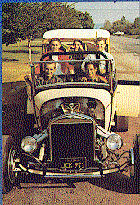 The Surfaris had a huge hit with "Wipe Out" in 1963. The song was originally the B-side to "Surfer Joe," released on the tiny DFS label (DFS 11), then reissued on Princess 50. The group was Ron Wilson (drums), Jim Fuller (lead guitar), Bob Berryhill (rhythm guitar), Pat Connolly (bass), and Jim Pash (sax, clarinet), and it is their manager, Dale Smallin, who is heard laughing at the start of "Wipe Out." DFS was Smallin's own label, and he had only 500 copies of the single pressed. Dot obtained the master of the single from John Marascalco, owner of Princess Records, but Marascalco's deal also included an album recorded by studio musicians instead of the original group. So the one album on Dot, DLP-3535/12535, features the single plus other songs by a studio group

If surfing music was good to Dot, why not push it to the limit? In 1964, Pat Boone got Bruce Johnston and Terry Melcher to write, produce, and sing backgrounds for a song called "Beach Girl" (Dot 16658). It was a totally left-field sound for Boone, and many believe it to be one of his best records, but it was just too different for radio to program and fans to buy. It died at #72.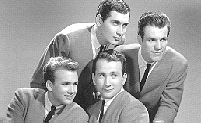 About the same time that Dot was signing the surf groups, he arranged with producer Norman Petty of Clovis, New Mexico, to sign the Fireballs. The Fireballs, from Raton, New mexico, had been recording since 1958 ("Fireball" on Kapp), but had mostly recorded instrumentals for the Top Rank label. When Top Rank folded, they went looking for a home and found it at Dot. Originally the group consisted of George Tomsco (lead guitar), Dan Trammell (rhythm guitar), Stan Lark (bass), Eric Budd (drums), and Chuck Tharp (vocals), but Trammell left the group in 1959, Jimmy Gilmer replaced Tharp in 1960, and Doug Roberts replaced Budd in 1962.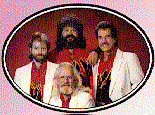 The now-quartet started by re-recording some of their hits for Dot (naturally), but in fall 1963 came up with a powerhouse vocal called "Sugar Shack" (Dot 16487), which made #1. Their followup, "Daisy Petal Pickin'" (Dot 16539) made #15, but they slipped out of the top 40 after that. They finally moved on to Atco in 1967 where they regained the top 10 with "Bottle of Wine" (Atco 6491). George Tomsco and Chuck Tharp have more recently reunited for a new version of the Fireballs, and in 1995 they put out a CD called Fireball Country (Calf Creek Records CCR- 95012).

1963 was also the tail-end of the twist/dance craze, and Dot picked up a good dance number from the Arlen label (Arlen 509) called "Hot Pastrami," by the Dartells (Dot 16453, #11). Dot also issued an album of the same name, Dot DLP-3522/25522. The group was from Oxnard, California. They were Doug Phillips, Dick Burns, Corky Wilkie, Rich Peil, Randy Ray, and Gary Peeler. Their followup, "Dance Everyone Dance" (Dot 16502, Arlen 513), barely made the top 100, as the public was tiring of dance songs.

Jackie Ward, who used her daughter's name Robin, had been a backup singer for years when she recorded "Wonderful Summer" (Dot 16530) in Los Angeles in 1963. Dot bought the record and it made the top 15. The Robin Ward album Wonderful Summer, DLP-3555/25555. is particularly sought after in the stereo format.

The Beatles and Beyond: 1964-1967

In 1964, the Beatles and the British Invasion presented a stark contrast to the top-40 music that had been popular in 1963. Dot Records, always a bastion of the traditional pop sound, was pushed further out of the mainstream Top 40 charts, although the pop albums kept on selling. The period from 1964 to 1967 was mainly a holding pattern in the Dot history, and there were times during this period when Dot did not have a single song in the top 100, or even on the 30 "bubbling under the top 100" records.

In 1967, Wood left Dot and formed a label called Ranwood with Lawrence Welk. Welk bought back all his masters from Dot and Coral, and Ranwood became the outlet for all of Welk's many artists. They started with a huge reissue of old Dot albums in 1968 to get them started on the right foot. Ranwood is still in business today as part of the Welk Music Group, and still issues CDs.

The Gulf+Western Years: "Let's delete the whole catalog..."

In 1968, Gulf+Western bought Paramount, and changed the Dot label design, as well as the focus of the label. The G+W logo started appearing on Dot albums about at record DLP-25852. Shortly after, they went to stereo-only issues. As for new product, Dot started drifting more to country under Gulf+Western, and by the time Dot was merged with ABC in 1974, was more or less exclusively a country label.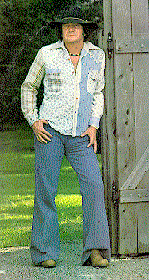 Not that from a "bottom line" standpoint, this was bad. Dot had been in the doldrums ever since 1964, and the emphasis on country music brought a lot of fresh new talent to the label. Dot was back in the charts on a regular basis, even if it was the country charts. The roster from 1968-1975 reads like a chapter out of a C&W Who's Who: Freddy Fender, Roy Clark, Barbara Mandrell, Billy "Crash" Craddock, Narvel Felts, the Oak Ridge Boys, Don Williams, Tommy Overstreet, John Wesley Ryles, Johnny Carver, Donna Fargo, Red Steagall, Ray Price, Joe Stampley, Buck Trent, Sue Richards, Eddy Raven, Diana Trask, Ray Griff, and Ray Pillow. For the ones who grew up with rock and roll, there was even a few rock and roll alumni-turned-country: Doug Sahm (Sir Douglas Quintet), Joe Barry ("I'm a Fool to Care"), and Freddy Weller (ex-Paul Revere & the Raiders).

Somewhere along the way in this country transition, seemingly overnight, Gulf+Western deleted the entire Dot back catalog. At the beginning of 1972, the usual corporate shifting put Paramount under the distribution of "Famous Music, a Gulf+Western Company." Famous Music was the music publishing arm of Paramount Pictures. The logo changed again, this time only slightly, and the Dot back catalog was shifted to the new Paramount label (also under Famous Music) in a series of two-record sets which eventually became known as the "Famous Twinset" series (see Paramount discography).

Epilog

Early in 1974, Dot Records, having put out a staggering total of over 1000 albums continuously since 1955, was sold to the ABC label and became ABC-Dot Records. The Paramount label was discontinued. With the switch, the Gulf+Western notations on the Dot label ceased. A new series (DOSD-2001 series) was started on ABC-Dot that lasted for three years. At the end of 1977, the Dot label was discontinued altogether in favor of simply ABC Records.

The 1970s was a particularly bad decade for reissues of old material. Oldies were not selling well, and didn't look like they ever would again. Nobody could have anticipated the invention of the compact disc, with the concomitant demand for session masters. And the 1970s at ABC Records, particularly, were not kind to master tapes. Stories within the industry abound that in a move to save space (after all, space is money, heh, heh...), a general purge of old master tapes and session tapes took place. If the master wasn't used for an album or single, it was "disposed of." For this reason, it is unlikely that a lot of unreleased material will surface from sources that went through the ABC tape library. Fortunately, however, much of the Dot material was at least part of the time stored elsewhere. The rock and roll hits tended to have been leased masters, which reverted to the producers. For example, many unreleased Dot-era Fireballs tracks have come out of the Norman Petty Studio. The Lawrence Welk masters were long gone, having been bought when Ranwood was set up in 1967. Others had been sent to the Paramount label when the back catalog was deleted.

In 1979, ABC (and the Dot catalog) were sold to MCA. The ABC-Dot/ABC artists were shifted to the MCA label, and future issues with the Dot imprint were limited to reissues of the country material.

In 1998, MCA merged with PolyGram to form Universal Music Group. Universal owns the Dot master tapes today. And the beat goes on...

This discography covers the Dot label and its successor, ABC-Dot, and its companion label, Paramount. Also covered are 1964-66 Hamilton subsidiary, four labels distributed by Dot: Acta, Dyno-Voice, Steed and Todd, and the Randy Wood-Lawrence Welk label, Ranwood. It also covers some of the compact disc reissues on various labels.

This discography and label history were compiled using Schwann catalog's from 1954 to 1980, a Phono- Log from 1962, The American Record Label Directory and Dating Guide, 1940-1959 by Galen Gart, Rob Finnis' fine essays in the liner notes of the Ace CD CDCHD 609, Cover to Cover...Hit Upon Hit and Ace CDCHD 592, Dot Rock and Roll, Bill Millar's liner notes to That'll Flat Git It, Vol. 5 (Bear Family CD BCD 15711 AH), various of Joel Whitburn's reference books on the Billboard charts, and our record collections.

We would appreciate any additions or corrections to this discography. Just send them to us via e-mail. Both Sides Now Publications is an information web page. We are not a catalog, nor can we provide the records listed below. We have no association with Dot Records, which is currently owned by Universal Music Group. Should you want to contact Universal, or should you be interested in acquiring albums listed in this discography (which are all out of print), we suggest you see our Frequently Asked Questions page and follow the instructions found there. This story and discography are copyright 1999 by Mike Callahan.






On to the Dot Records Discography, Part 1 10" LPs, EPs, and Stereo Singles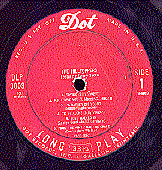 On to the Dot Records Discography, Part 2 LPs 3000-3250 (25000- 25250) 1955-60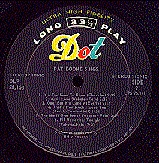 On to the Dot Records Discography, Part 3 LPs 3251-3500 (25251- 25500) 1960-63




On to the Dot Records Discography, Part 4 LPs 3501-3851 (25501- 25851) 1963-68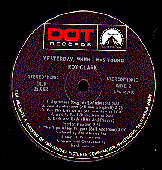 On to the Dot Records Discography, Part 5 LPs 25852-26022 (1968- 73)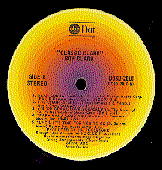 On to the Dot Records Discography, Part 6 ABC-Dot (1971- 77)



On to the Dot Records Discography, Part 7 Other Series, Related LPs, CDs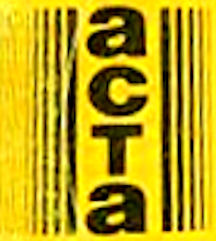 On to the Acta Records Discography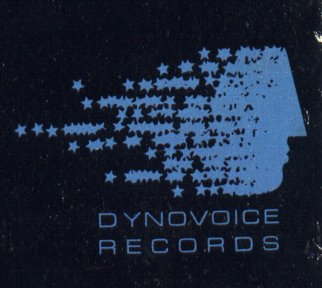 On to the Dyno-Voice Records Discography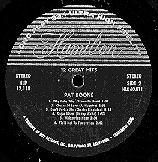 On to the Hamilton Records Discography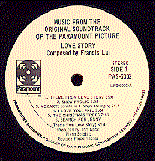 On to the Paramount Records Discography Dot Back Catalog (1971- 75)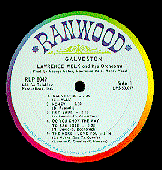 On to the Ranwood Records Discography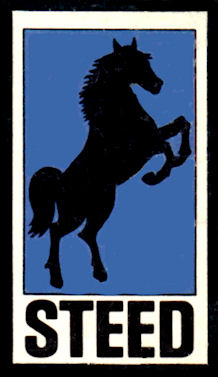 On to the Steed Records Discography




On to the Todd Records Discography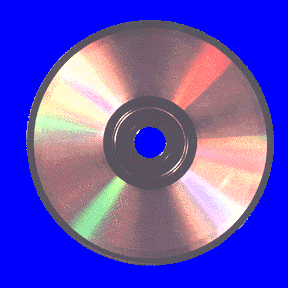 Back to the Discography Listings Page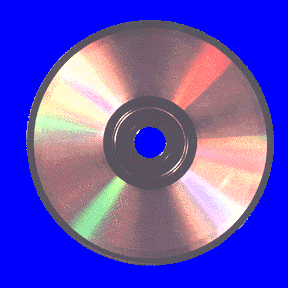 Back to the Both Sides Now Home Page