Jeremiah Records Discography
By Mike Callahan
Last update: October 2, 2001






Jeremiah was Hoyt Axton's record label. It was run from his headquarters near Nashville and was named for the character in Axton's #1 song "Joy to the World" (written by Hoyt and made into a hit by Three Dog Night), Jeremiah the Bullfrog.

By the time Axton had set up Jeremiah, he was well known within the industry and able to recruit many country artists to appear on his work. Quite different from the early folk/blues material for Horizon, the Jeremiah sides showed Axton as a mature country artist, and some of his best work was recorded for his own label. Not all of his best sides were famous; for example, "There Stands the Glass" is probably as definitive a version of the old Webb Pierce tune as has ever been recorded, yet it is barely known at all.

The label was used primarily as a recording vehicle for Axton and members of his troupe. Jeremiah issued 19 singles and five albums, and had agreements for distribution of their product overseas. Axton made an agreement with Lake Shore Music to issue an album of his greatest hits in 1981, and Lake Shore didn't even bother to send him a copy of the album (I sent him a copy after an interview in 1983).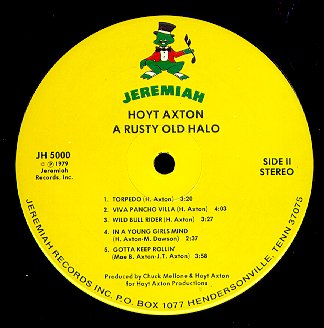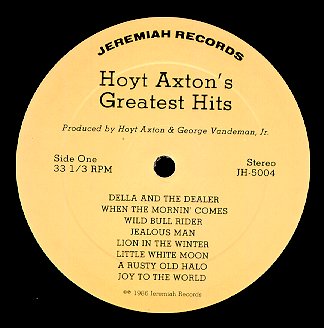 The first Jeremiah label, used for the first four albums, was yellow with black print. There was a green, red, and white frog logo at the top of the label, beneath which was JEREMIAH in bold block green letters in a downturning arc. All five albums issued were by Hoyt Axton himself. The final issue was in 1986, and featured a different label from the previous four (a brown label with simple graphics).



We would appreciate any additions or corrections to this discography. Just send them to us via e-mail at jeremiah@bsnpubs.com. Both Sides Now Publications is an information web page. We are not a catalog, nor can we provide the records listed below. We have no association with Jeremiah Records. Should you be interested in acquiring records listed in this discography (which are all out of print), we suggest you see our Frequently Asked Questions page and follow the instructions found there. This story and discography are copyright 2001 by Mike Callahan.



JEREMIAH ALBUM DISCOGRAPHY

Number - Title - Artist [Release Date] (Chart) Contents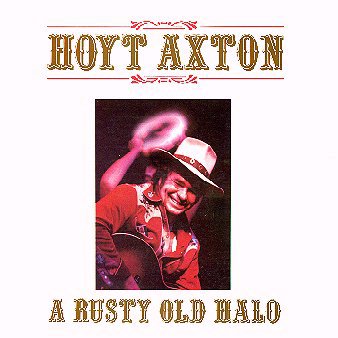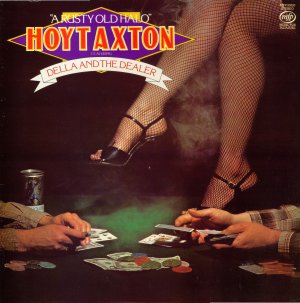 JH 5000 - A Rusty Old Halo - Hoyt Axton [1979] (9-79, #27 country) With song lyrics on inner paper sleeve. [Issued in the UK on Youngblood YBLP 800, then reissued on Music for Pleasure MFP 50520.] Rusty Old Halo/Della And The Dealer/The Hotel Ritz/So Hard To Give It All Up/Evangelina//Torpedo/Viva Pancho Villa/Wild Bull Rider/In A Young Girl's Mind/Gotta Keep Rollin'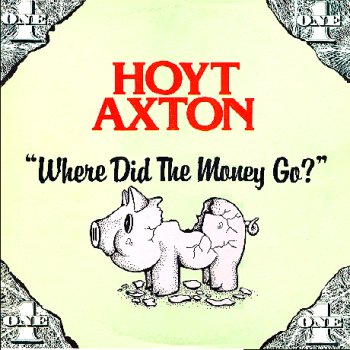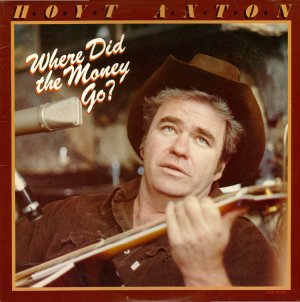 JH 5001 - Where Did the Money Go? - Hoyt Axton [1980] (7-80, #31 country) With song lyrics on inner paper sleeve. This album was issued with two different covers. The first was green with a drawing of a broken piggy bank on it. The second was brown with a photo of Hoyt on the front. Inner paper sleeve and discs were identical. Everybody's Goin' On The Road/Betty LaRue/Boozers Are Losers/Politicians/(When You Dance) You Do Not Tango/Smile As You Go By//Where Did The Money Go?/Some People Ride/Midnight In Memphis/Ease Your Pain/The Battle Of New Orleans/The House Song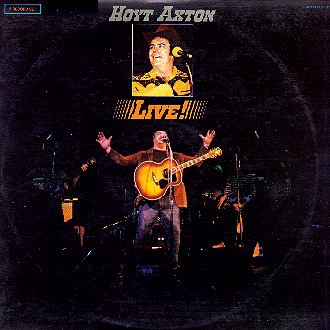 JH 5002 - Hoyt Axton Live! - Hoyt Axton [1981] (5-81, #30 country) (2-LP set) All tracks live. Roanoke/Wild Bull Rider/Flash Of Fire/Boney Fingers/Della And The Dealer/When The Morning Comes//Evangelina/No No Song/Mel Tillis-Roger Miller Story/Lion In The Winter/Jealous Man/The Devil//A Rusty Old Halo/Bus Story/An Old Greyhound/Orange Blossom Special//Will The Circle Be Unbroken/Maybelline/Never Been To Spain/Joy To The World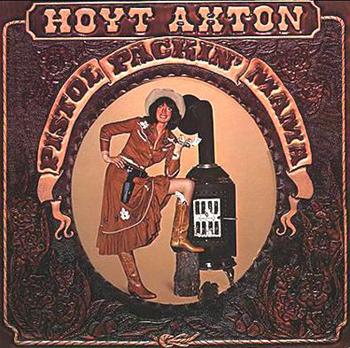 JH 5003 - Pistol Packin' Mama - Hoyt Axton [1982] (6-82, #41 country) With song lyrics on inner paper sleeve. She's Too Lazy To Be Crazy/Pistol Packin' Mama/I Walk The Line/Don't Fence Me In/There Stands The Glass//Warm Storms And Wild Flowers/He Played Real Good For Free/James Dean And The Junkman/Indian Song/Fearless The Wonder Dog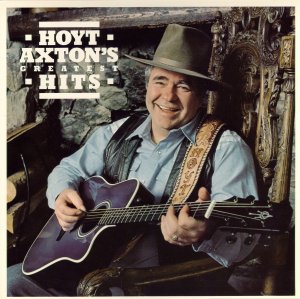 JH 5004 - Hoyt Axton's Greatest Hits - Hoyt Axton [1986] Della And The Dealer/When The Mornin' Comes/Wild Bull Rider/Jealous Man/Lion In The Winter/Little White Moon/A Rusty Old Halo/Joy To The World//Darrell And Judy/Heartbreak Hotel/Evangelina/Paid In Advance/Boney Fingers/Flash Of Fire/Don't Fence Me In/Never Been To Spain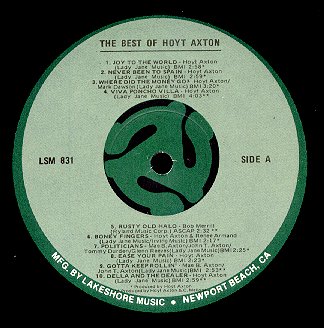 JEREMIAH/LAKE SHORE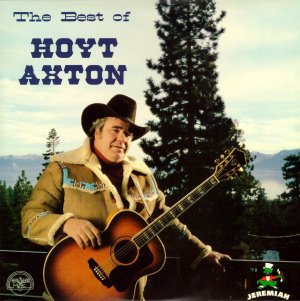 LSM 831 - The Best of Hoyt Axton - Hoyt Axton [1981] Television offer of twenty tunes taken from the first three Jeremiah Albums. Joy To The World (live)/Never Been To Spain (live)/Where Did The Money Go/Viva Pancho Villa/Rusty Old Halo/Boney Fingers (live)/Politicians/Ease Your Pain/Gotta Keep Rollin'/Della And The Dealer//Evangelina/Wild Bull Rider/When The Morning Comes (live)/No No Song (live)/Boozers Are Losers/House Song/So Hard To Give It All Up/Smile As You Go By/Betty LaRue/Torpedo


JEREMIAH SINGLES DISCOGRAPHY

Number - Artist - Songs (Chart)

1979:

1000 - Hoyt Axton - Della And The Dealer (5-79, #17 country)/In A Young Girl's Mind [Jeremiah version]
1001 - Hoyt Axton - A Rusty Old Halo (10-79, #14 country)/Gotta Keep Rollin'
1002 - Kelly Warren & Jerry Naylor - Don't Touch Me/Never Been To Spain
1003 - Hoyt Axton - Wild Bull Rider (1-80, #21 country)/Torpedo


1980:

1004 - Kelli Warren - I'm Aimin' On Lovin' Some/Statue Of A Fool
1005 - Hoyt Axton - Evangelina (4-80, #37 country)/So Hard To Give It All Up
1006 - Hoyt Axton - Boozers Are Losers (When Benders Don't End)/Politicians
1007 [EP] - Deanna - Work Through My Hands Lord/Hungry Man//Free/Gentle Hands
1008 - Hoyt Axton - Where Did The Money Go (10-80, #80)/Smile As You Go By


1981:

1009 - Billy Don Burns - I've Been Missing Your Lies/Love's Big Carousel
1010 - Dennis & Gerry Weaver - Calhoun/? [Only promos known]
1011 - Hoyt Axton - The Devil (live) (7-81, #86 country)/Jealous Man (live)
1012 - Hoyt Axton - (We've Got To) Win This One/Ease Your Pain
1013 - Kelli Warren - Just A Simple Phone Call/Good Hearted Woman


1982:

1014 - Hoyt Axton - She's Too Lazy To Be Crazy/(When You Dance) You Do Not Tango
1015 - Hoyt Axton - There Stands The Glass/James Dean And The Junkman
1016 - Hoyt Axton - Pistol Packin' Mama/Fearless The Wonder Dog


1983:

1017 - Hoyt Axton - Warm Storms And Wild Flowers/Don't Fence Me In
1018 - Hoyt Axton - If You're A Cowboy/I Collect Hearts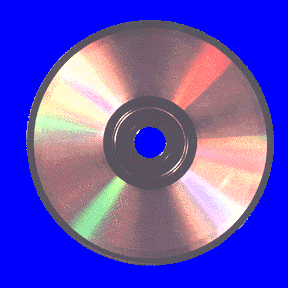 Back to the Discography Listings Page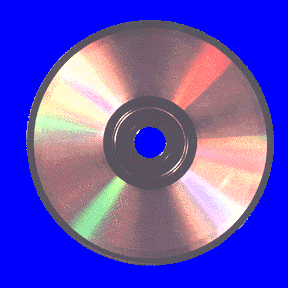 Back to the Both Sides Now Home Page