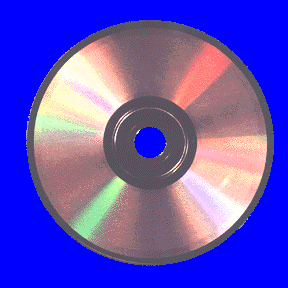 Chat Board Archives: November, 1997
This page contains all the messages put onto the BSN Stereo Chat Board during November, 1997. They are in chronological order from first to last. To search for specific topics, use the "find" utility on your browser. For a search of the complete archives, please go to the Stereo Chat Board Archives Main Page.
Name: Luke Pacholski
Website: LukPac.org
From: Madison, WI
Time: 1997-11-01 18:33:00
Comments: Anyone know if any of the early Animals tracks ("House of the Rising Sun," for example) are available in stereo anywhere? I have been listening to 'House' a lot lately, and it really does sound good - it's just too bad it is in mono.
---
Name: Luke Pacholski
Website: LukPac.org
Time: 1997-11-02 22:17:00
Comments: I was looking through the archives... a few notes on the Who. On the box set, "Call Me Lightning" and "The Last Time" are in stereo, just very narrow... Try listening with Dolby Surround to expand the stereo image... "Substitute," "Happy Jack," "Pictures of Lily" - recorded on 4 track tape, never mixed to stereo. The tapes are probably in Pete Townshend's basement in a unmarked tape box... "My Generation" - all Shel Talmy tracks were recorded on 3 or 4 track tapes. As soon as Polydor settles with Talmy (apparently MCA already has), this one will be remixed... It's just a matter as to how soon. "Heaven and Hell" - never mixed to stereo, apparently a missing multitrack... maybe it will show up some day. For those of you who have picked up the recent A Quick One reissue, you can hear that it is mostly mono. Every song on that LP (minus "See My Way") has been issued in stereo before, even on previous CDs. For the best mix of this LP, either pick up the German Polydor LP (although "So Sad About Us" is in mono - get the US Happy Jack LP for that one), or wait till the CD is reissued again... Don't laugh, it can (and may) happen.
---
Name: Paul Bigelow
From: Austin, TX
Time: 1997-11-03 09:10:00
Comments: I do not think any of the "early" Animals are in stereo. You will find lots of rechanneled stereo (YIKES!) on LP. Micky Most productions from that period are either impossible or difficult to obtain in stereo. Herman's Hermits would fall under that category also (although some true stereo does exist for them).
---
Name: Luke Pacholski
Website: LukPac.org
From: Madison, WI
Time: 1997-11-03 11:30:00
Comments: Re: "Herman's Hermits would fall under that category also."... It's funny you mention them... guess what label they are also on (as well as the Stones) - ABKCO!... And I don't really think the issue is "ABKCO likes mono" so much as "ABKCO doesn't care."
---
Name: Paul Bigelow
From: Austin, TX
Time: 1997-11-03 23:51:00
Comments: ABKCO: US home of Stones, Herman's Hermits, Phil Spector, and the Animals. Monophonic all. That may be coincidence, however, since I think EMI controls the overseas distribution of Herman's Hermits and the Animals. London (Polygram) controls the overseas distribution of the Stones (Spector, at one time). The question is: does ABKCO control/own the master and session tapes? I suspect not in all cases.
---
Name: Marty Blaise
Website: The Blaise Page
From: The United States of America
Time: 1997-11-04 11:39:00
Comments: I have heard "I Get Around" by the Beach Boys in true stereo on KLDE-FM Oldies 94.5 here in Houston. Anyone know the story on that?
---
Name: Bob Fink
From: Connecticut
Time: 1997-11-05 11:33:00
Comments: Hi. Does anybody know of a true stereo version of Millie Small's hit "My Boy Lollipop?"

[ -- To my knowledge, it's never been in stereo. -- MC]
---
Name: Christopher "Dr.D." Dolmetsch
From: Hurricane, WV/USA
Time: 1997-11-05 15:21:00
Comments: In response to several recent inquiries re: Animals in STEREO: Some years ago I gave away a vinyl UK budget compilation LP titled: Most of the Animals on the MFP (Music For Pleasure) label. Somehow I recall that there were a lot of stereo versions on that LP, possibly including "House of the Rising Sun." If anyone else out there still has a copy of this, you might check and post your findings. That might lay to rest the question of the existence of a stereo version once and for all. The At Abbey Road UK releases have been extremely disappointing to us collectors. Here are the MONO hits recycled yet again, with only a couple of true rarities thrown in for good measure. The Hollies disc includes an unreleased take of "Poison Ivy" (apparently not one of the two versions available previously) and an alternate version...quite different in arrangement...of "We're Through." These, along with some studio chatter (mostly interesting the first time it's heard) hardly make this and other series discs worth the money for those already owning these artists' regular reissues.... Last but not least: The recent issue of 30th Anniversary collections by the Move and Procol Harum (mentioned in the most recent BSN newsletter, but not yet available for review) are excellent sets. The Move box includes a dozen tracks not otherwise available, including unreleased live and studio recordings. Recently it has been revealed, however, that Move founder Roy Wood now has plans to re-master the entire Move catalogue himself, including rearranging the track order on their albums to correspond to what he claims to have been their intended progression. He apparently will also include the box set rarities plus more unreleased material, including all the surviving BBC recordings. These discs could well render the current 30th Anniversary set obsolete almost immediately.
---
Name: Paul Bigelow
From: Austin, TX
Time: 1997-11-05 21:24:00
Comments: What's Roy Wood's view of true stereo? Who has the multitracks? The A&M CD was a good sampler, but soundwise a bit flat. "Fire Brigade" in TRUE STEREO, what a concept!
---
Name: David Clark
From: Ottawa
Time: 1997-11-05 22:06:00
Comments: I just picked up (bought) the remaster of Judy Collins' Best Of-Colors Of The Day. The version of "Both Sides Now" is different than that of the old LP issue. Any ideas on this one (the 45 perhaps)? I would appreciate it. Thanks.
---
Name: Mike Hartman
From: Vernon Hills, IL
Time: 1997-11-06 11:16:00
Comments: Re: Stereo "I Get Around" by The Beach Boys. I would guess they did it the same way I made it into stereo. I did a "synch-up" by taking the stereo backing track from the box set and matching it up with the mono hit version. Much like they did with Dusty Springfield's "I Only Want To Be With You".
---
Name: Tom Kennedy
From: San Ramon, Ca.
Time: 1997-11-07 00:17:00
Comments: Hi Guys. What is the name of the new Dick Bartley CD and when is it scheduled to be released?? Thanks, Tom Kennedy
---
Name: Mike Arcidiacono
From: NYC
Time: 1997-11-07 22:40:00
Comments: Regarding ABKCO-- For Hermans Hermits and the Animals, ABKCO does not have any session tapes, and they never did. They have only dubs of the mono masters, including the LP masters. Polygram has the 4 track multis of the Hermits material. It would be very easy to do a stereo remix of their material, but the chances of ABKCO doing it are slim to none. They are not interested in spending money, just making it. Plus, their Hermits Greatest Hits is one of their best sellers. It's been in print for over 10 years now, so there is no reason (as they see it) to contact Polygram about a remix. As far as the stereo Animals, Chris is right... I think I HAD that LP The Most of the Animals, and I too remember it having a bunch of stereo. It's very possible that stereo mixes of the Animals material were done for some reason, then never used until they issued that LP, and then used. If anybody has it, please let us know what tracks are stereo. I just got the Simon and Garfunkel box set, Old Friends. VERY nice sound, with virtually no noise. Lots of stereo. too. My only complaint is that they were a little too heavy on the no noise software, and as a result, the sound is not as "lifelike" as it could be. But it's still a very nice collection.... Lastly, I'm sure glad Mike wrote that "Navy Blue" from the girl groups compilation on Mercury was NOT the wrong version.....I noticed that the first time I played it. There was only ONE mix of "Navy Blue", and it's the same one on the 5 CDs that the track appears on. Even Diane's stereo LP on 20th Century Fox had that song in mono. If there WAS a stereo mix, it would have been on there, as the other hit "Kiss Me Sailor" is stereo on there.... Happy Listening!! -- Mikey
---
Name: Luke Pacholski
Website: LukPac.org
From: Madison, WI
Time: 1997-11-08 00:14:00
Comments: Animals - I was just looking, and found 2 versions of Most of the Animals on CD, one on EMI, and one on Raven Records. They do not have exactly the same tracks, so... I have no idea if either of these has any stereo tracks, however. Does anyone have either of these CDs?

Stones - I was under the understanding that ABKCO owned all of the master tapes for the Stones. I assume this includes session tapes. I have no idea how Polydor/Japan fits into this, then, as they are using totally different masters (the same ones that were used in the UK for years). I am curious how ABKCO controls the worldwide rights...
---
Name: Randy Price
From: New York
Time: 1997-11-08 17:40:00
Comments: After reading several posts concerning The Most of The Animals on the U.K. Music For Pleasure label, it occurred to me that I have a copy of it. Sorry to say that those who thought they remembered it having any stereo are mistaken; it's all rechanneled (unless, of course, it was reissued otherwise, but that seems unlikely).
---
Name: Bob Fink
From: Connecticuit
Time: 1997-11-10 19:09:00
Comments: Hi to all: I thought I'd share some interesting information regarding the possible whereabouts of "true stereo" Rolling Stones tapes. In 1980, I was recording with my band at Sigma Sound studios in Philidelphia (formally Cameo/Parkway's location; more on that to follow). During the sessions, the producer, an avid record collector like myself, treated me to a listen to a two-track master tape of several Rolling Stones songs in glorious wide-stereo mixes! Needless to say, I nearly loaded up my "Depends" at what I was hearing. The songs included "Satisfaction", "The Last Time", "19th Nervous Breakdown" (2 Versions, including a totally alternate vocal take), "Get Off My Cloud","Have You Seen Your Mother...", "Paint It Black" (minus several overdubs), "Heart Of stone", and "Goin' Home." Whew! The real kicker here is that Cameo/Parkway Records was at the same location as Sigma Sound Studios was doing business from (at least up till my visit in '80). Now, the obvious connection here is, of course, Allan Klein; owner of ABCKO, and the keeper of the rights of release for all of the aforementioned material! It may well be that there are more tapes at Sigma that have yet to be unearthed. I did get a quick look into one of the storage areas and saw master tapes of such artists as The Orlons, Chubby Checker and Dee Dee Sharp, so Klein was still paying storage fees or something up 'til '80 anyway! I thought I'd open this little "can o' worms" to see if my hunches might be correct. Oh, and by the way, I did manage to secure a copy of the Stones tape for myself! Thanks for a fabulous resource on oldies. Callahan rules!! allan
---
Name: John Mehno
Time: 1997-11-12 09:12:00
Comments: Mike, There seems to be no end to my frustration over the Four Seasons reissues on Curb. I bought one with "On Broadway Tonight" touted on the cover, only to find that track missing from the CD. I bought Gold Vault No. 1 specifically to get "Let's Hang On" in stereo (as was on the Erizione D'Oro original) and it was mono. Frustrating that I've spent $20 to get two specific tracks and come away with neither.... Speaking of frustrating, have you sampled the Dave Clark 5 stereo CDs that Golden Gallery is selling? When I ordered, the guy said they were "clones of those Japanese CDs." They're clearly bootlegs, recorded on Kodak recordable CDs and xerox-machine graphics. Records were obviously the source material and it's not terrible, considering that. One huge blunder: "I've Got to Have a Reason" has been dubbed too fast. It's in mono, too; weird considering it's from the stereo "You Got What It Takes" LP. Ah well, I guess it will have to do until Dave Clark makes good on the promised follow-up CDs.... By the way, make sure every CD reissuer is aware that you have a primo stereo copy of Duke Baxter's "Everybody Knows Matilda." I'd love to have that on a CD.... One last pet peeve -- a career retrospective should start with every chart single, provided there's no licensing problem. Even though Helen Reddy's entire hit output was on Capitol, the quirky "No Sad Song" is never included.... Finally, a question: I'm seing ads in Discoveries for people who will put records and tapes on CDs for about $35 to $40. I'd love to have some of my rare local 45s saved on CD. Do you know anybody you'd recommend for this? Thanks. JM.

[ -- I haven't tested any of the people who do this work, but if you look at this chat board's archives, you'll find someone who has had at least one satisfied customer... -- MC]
---
Name: Joel Goldenberg
From: Montreal
Time: 1997-11-12 09:58:00
Comments: More on the Animals. Yes, Most of the Animals is rechanneled, and is advertised as such on the cover. However, the 2-LP French import Animals Anthology is all mono, except for "Dimples," which is either messy stereo or very convincing fake stereo. By the way, where the heck is stereo "When I Was Young," "A Girl Named Sandoz," "Inside Looking Out," etc.?
---
Name: Luke Pacholski
Website: LukPac.org
From: Madison, WI
Time: 1997-11-12 14:43:00
Comments: Re Rolling Stones: "The songs included 'Satisfaction,' 'The Last Time,' '19th Nervous Breakdown' (2 Versions, including a totally alternate vocal take), 'Get Off My Cloud,''Have You Seen Your Mother...,' 'Paint It Black' (minus several overdubs), 'Heart Of Stone,' and 'Goin' Home.'" Whew! Well, "Satisfaction," "Get Off Of My Cloud," "Paint it Black" (normal version), and "Heart of Stone" are all easily found on the Japanese Hot Rocks 1 CD, as well as Mobile Fidelity LPs. "Goin' Home" is in stereo on the UK (Japanese CD) version of Aftermath..... As for the others, I have heard them on a few boots, but the sound is usually terrible - sounds like somebody held a small mike up to the studio speakers and recorded on a small tape deck.... I wonder if/where the multi (4) track masters exist...
---
Name: C.J.Brown
From: Perrysburg Ohio
Time: 1997-11-12 17:47:00
Comments: Just seen the new Disc Collector ad in Goldmine Magazine. The ad mentions that Mike Hawkinson has an e-mail address now. The address follows: cd@discol.com I have not tried it yet. Could a web site be next? -- Charlie
---
Name: Bob Fink
From: Connecticuit
Time: 1997-11-13 11:33:00
Comments: Hi. Just a brief response to Luke Pacholski's post: I was aware that a few of the stereo Stones tracks had previously been available, however, I was present in the Sigma Sound studios while the 2-track was running down onto my Nakamichi tape copy, and I can assure you that the quality of the other unreleased stereo/alternates is pristine! I still maintain that the storage facilities at Sigma in Philly deserve a long hard look for Stones stereo as well as Cameo/Parkway material, as discussed in my previous post. Thanks for letting me clarify . Bob.
---
Name: Luke Pacholski
Website: LukPac.org
From: Madison, WI
Time: 1997-11-13 20:01:00
Comments: Bob re: Stones... I don't think the problem here is so much that ABKCO doesn't have the stereo (or multitrack) masters, it's that ABKCO didn't (and possibly) won't use them. I could be wrong, but I am betting that "not finding the tapes" is not a problem.... Did the studio have any multitracks??!! BTW, think I could get a copy of that tape? ;)
---
Name: saatch
From: CT
Time: 1997-11-14 20:40:00
Comments: Looking for new speakers to go with a Carver receiver. Any suggestions?

[ -- Suggestion: You'd probably get better response for this particular question by posting it to an appropriate Newsgroup. -- MC]
---
Name: Bob Fink
From: CONN.
Time: 1997-11-15 11:31:00
Comments: Hi: Just a quick note regarding E-mail I've been getting regarding the stereo Stones tape. Several requests have come in asking for copies. I don't think that it would be fair to my original sources to circulate a tape that was given to me in good faith, so I must respectfully decline. Also, please note that the website I am currently working off of does not allow me to e-mail out; only recieve. I'm at a retail store, and the demo web limits my use. On another subject, has anyone picked up the Dick Bartley oldies CDs yet? I'm curious as to stereo content, etc. Thanks.-- Bob.
---
Name: Jim
Time: 1997-11-16 19:44:00
Comments: Hey Guys, help me out. Any words on American reissues of materials on the Liberty-Imperial-United Artists labels since EMI-Capitol shut down EMI North America as a label? I was waiting for that Rick Nelson box set.... Speaking of ABKCO, no Cameo/Parkway box set to date. And you know it will be MONO. They would not know STEREO if it snuck up on them and bit them in the A** !
---
Name: Luke Pacholski
Website: LukPac.org
From: Madison, WI
Time: 1997-11-16 23:48:00
Comments: To Jim: I received a letter via email some time ago from somebody at ABKCO (not Jody, although that is who I wrote to). Her reasoning behind the Rolling Stones stuff being in mono was "Andrew Oldham listened to all of the tapes, and felt the mono ones sounded better." I don't buy that, for several reasons: First, some tracks (like "Heart of Stone") are in mono on some CDs, and stereo on others (all US issues). If Oldham personally remastered these, why would some be different from others? Second, as for sounding "better," these people are foolish. Just listen to the stereo "Heart of Stone" compared to the mono one. The mono mix is very muddy, while the stereo mix is clean and clear (although there is quite a bit of hiss). Third, on the US Hot Rocks CD, the stereo mix of "Play With Fire" was used. Why? The song is mixed to near mono, so.... Fourth, why is "Honky Tonk Women" in mono? It was available in stereo before, and the intro section is in stereo.... Why use a stereo intro and mono track? I think ABKCO just used whatever they could find...not because it was mono or stereo or something else... As for the stereo intro stuff, I have no idea...

[ -- It's certainly possible that Oldham or somebody else listened to the tapes and thought the mono ones sounded better. That's their choice. My opinion is that the people at Abkco really do think mono sounds better, because they've been sold on that idea by people they think know what they're doing. I don't think they're being disingenuous here, at least not on the mono/stereo issue. Now as to when the Cameo/Parkway box set is coming out, that's another story... -- MC]
---
Name: Paul Stoddard
From: Boston, MA
Time: 1997-11-17 17:20:00
Comments: Is anyone interested in trading stereo oddities? If so, I'd be glad to trade lists with you.... The new series of CDs from Eclipse Music, entitled Rock 'N' Roll Relix should not be overlooked. While it's true that Eclipse does have some CDs on the market that contain mostly re-recordings, this is not the case with the Rock 'N' Roll Relix. The '50s and '60s volumes were done by Polygram Special Markets and the '70s volumes were done by Sony Special Products. The sound quality, however, is much better than the average special markets division product. The tracks are stereo where they should be stereo in most cases. Mike will probably be reviewing these in an upcoming BSN issue.

[ -- Hmmm. Is that a hint? -- MC]
---
Name: Marty Natchez
Time: 1997-11-17 19:53:00
Comments: Did somebody say "A Wider Shade of Pale"? Yes, the first-ever stereo mix of Procol Harum's "A Whiter Shade of Pale" on the British Westside label's Procol Harum: 30th Anniversary Anthology does appear as a six-minute alternate take, and, nonetheless, almost mirrors the original mono hit. Tom Moulton's mix from the four-track session tape tends to be a bit more blurred than an authentic stereo artifact from 1967 might have sounded.... Still, I think the hit mono mix contains a unique ambience that may always be hard to duplicate -- if and when its multi-tracks can be located. As far as the new stereo alternate, at least now we know that we've only heard half the song all these years, which accounts for the quick fade at the end of the hit. Buy the new set just to hear the cold ending. What a surprise! And of two stereo versions of "Homburg" that are also included on the retrospective, a previously unreleased early take of the song also appears with a different ending. With accolades deserved, Westside is to be commended for putting together an outstanding package that really picky collectors can really enjoy!
---
Name: don
Time: 1997-11-18 10:02:00
Comments: The Oldham-listening-to-the-tapes theory, regarding the ABKCO Stones releases, just doesn't wash: what about the albums and singles that Jimmy Miller produced? They didn't consult him to determine that a mono "Honky Tonk Women" on Hot Rocks sounded better, I'll bet!! And how was it that Oldham went along with the idea that the US configurations of albums was better than his own original UK tracklists?!
---
Name: Marty Blaise
Website: The Blaise Page
From: True Stereo, U.S.A.
Time: 1997-11-18 11:11:00
Comments: Does anyone know anything about recording studios in Houston, Texas in the 1950s, '60s and '70s? I know there were several artists who recorded here (in Houston) and maybe I could do some local research to find out what type of stereo equipment was used and for whom. I'm interested in what artists recorded in the Houston, Texas area. Also, were most of the earliest true stereo recordings done on reel-to-reel recorders? Two-track tape? Just curious. This chat area is a great place to find out about true stereo!

[ -- Almost all stereo recording in the '50s was done on reel-to-reel recorders, most using the same quarter-inch wide tape that we all did back then in those pre-cassette days. In fact, even masters from the '60s, after half-inch and one-inch wide tape for use with multitracks was available, were still often done on the old-type tape. I saw the master tape for "Kind of a Drag" by the Buckinghams, for example, and it looked just like a regular spool of tape used on a reel-to-reel, even though it was recorded in 1966. -- MC]
---
Name: Luke Pacholski
Website: LukPac.org
From: Madison, WI
Time: 1997-11-18 11:47:00
Comments: To Don: Well, I don't buy it either... However, here is the letter:

Dear Mr. Pacholski,
Thank you for your e-mail of February 20 regarding the Rolling Stones catalog. Let me first address your questions regarding the use of mono masters. ABKCO's philosophy on remastering its catalog for the digital media was to match the feel of the original singles and to employ, whenever possible, the original artists or producers in reaching this end. In 1985, with the advent of compact disks, ABKCO enlisted the services of Andrew Loog Oldham to oversee the remastering of its Rolling Stones catalog, as he was the original producer on most of these recordings. The use of mono recordings, when true stereo recordings exist, was based on an aesthetic judgement. In the early 1960s, when Mr. Oldham and the Rolling Stones were experimenting with stereo sound, stereo recordings were produced. However, the sound quality on some of the recordings was not satisfactory to them, and therefore those recordings were not used in the remastering of the catalog. Regarding your further questions, it is not ABKCO's policy to comment upon projects in development.
Sincerely, Amy Bancroft

There you have it...
---
Name: Jim Harmening
Time: 1997-11-18 13:24:00
Comments: There are several domestic CD compilations of essential artists that have gone out-of-print and are not covered by any international issues--does anyone have any suggestions on comprehensive sources for used CDs beyond those listed on the BSN site?

[ -- And if so, why aren't they listed? :-) -- MC]
---
Name: Bob Fink
From: Conn
Time: 1997-11-18 14:57:00
Comments: Hi: Does anyone have any information re: a label from Nashville (circa '60s) by the name of "Hit Records?" They used to produce knock-off versions of the chart toppers of the day. Titles included "Candy Girl" by The Chellows, "Just Like Romeo and Juliet" by The Roamers(?) and others that escape my mind right now. Some of these were recorded in "Stereo Compatible" sound, with some stereo ambiance/separation, but not much. I'm looking for a label discography if available, or any other info to fill in the blanks on this label's releases. Thanks in advance! Bob.

[ -- Label discographies on labels such as Hit, Design, Tops, etc., in other words those super market labels which seemed to be direct-to-the-cutout-bins, are very difficult unless they put the discographies on the back of their albums, like Crown, Strand, etc. I don't recall seeing anything on Hit Records, but if anybody comes up with something, I'd love to add it to the discography page! -- MC]
---
Name: Mike Arcidiacono
From: NYC
Time: 1997-11-18 22:27:00
Comments: Bob Fink---Loved your message about HIT Records. I dig those "knock off" 45s!! I've got two of the HIT 45s, "I Will Follow Him" and "Forget Him". Since they are in storage right now, I can't get at them to give you the "B" sides or the artists names, but I will get them if you or Mike wants them (Mike--let me know if you do). The really funny thing about your message is that last week, here in NY, the NY Post ran a story about a guy in Jersey who is doing knock off CDs of current pop songs which are selling in supermarkets and record stores for like 2.99. The more things change, the more they stay the same!! Stereo Rules, -- Mikey

[ -- Actually, I was thinking more of the albums for the discography page. -- MC]
---
Name: Marty Natchez
Time: 1997-11-19 20:18:00
Comments: Have the tracks that appeared in mono on The Beach Boys' Christmas Album (Capitol CDP 95084) turned up in stereo elsewhere? I'm particularly interested in locating the stereo version of "Merry Christmas, Baby," which is reportedly longer than the mono mix Capitol hastily used on the 1991 reissue. I'm unaware of the CD being remastered to the full-stereo status of the original LP. And though there are numerous budget CDs of the album that surface this time of year, I fear they contain the same half mono-half stereo track list. Any BSN cat all dressed up in red know something I don't? Thanks!
---
Name: Ken Garland
Time: 1997-11-19 22:06:00
Comments: Anyone know where I can get Lost Hits of the '60s, [EMI-Capitol] reviewed on page 599 of issue 45 of the BSN Newsletter? Thanks

[ -- I've seen them at chain stores such as Tower Records. -- MC]
---
Name: Paul Bigelow
From: Austin, TX
Time: 1997-11-20 08:26:00
Comments: The original Japanese CD issue of the Beach Boys' Christmas Album has the true stereo mixes of the "rocking" side. "Little Saint Nick" however, is the stripped down version without the sound effects. You do get some bonus tracks, however, such as: (mono) "Little Saint Nick". On this subject, what's the story of the remix of "Little Saint Nick" (with sound effects)? It seems to have slight warbles in certain places as if somebody did a so-so job of trying to sync up tracks.... On the subject of Christmas, has anybody had the nerve to issue Phil Spector's A Christmas Gift For You in true stereo on CD? I even tried a Chrysalis issue from the UK several years ago in an attempt to get a stereo copy on CD.... Back to the Beach Boys's Christmas Album, does anybody else besides me hear buried WAY down in the stereo mix of "Merry Christmas Baby" sound effects similar to "Little Saint Nick"? I think Capitol did not do as good a job with the Christmas Album as they did with the rest of the two-fer series.
---
Name: Mike Callahan
Website: Both Sides Now Publications
From: Fairfax Station, VA
Time: 1997-11-25 07:53:00
Comments: For those of you who are contemplating buying the new EMI CD from Frank Ifield titled I'll Remember You, be aware that although the CD is all true stereo, and despite the title of the CD, Frank's big hit "I Remember You" is not on this CD at all! Just another potential ripoff alert.... -- MC
---
Name: Michael R. Fiedler
Time: 1997-11-25 10:27:00
Comments: Just a short note. Just bought the import Andy Kim Greatest Hits on (German?) Capitol/EMI 7243 8 38258 2 0 through the mail. I would rate the disc a low B or high C; very skimpy on Andy's hits (only 5 on disc). I bought it mainly to get "Be My Baby" and it happens to be the worst cut on the CD..I'd rate it a D or D- for sound quality...very harsh and distorted sounding. Almost sounds like it was taken from a record or a very bad tape. Let's hope that MCA decides to put out Andy's stuff Steed sometime soon.... Just recently bought the Dusty Springfield 3CD set from Mercury Chronicles. The liner notes in the box state that cut #19 on disc 2, "A Brand New Me," is an alternate take. I have listened once and am not sure. Can anyone tell me if this is the original or an alternate take? Thanks.
---
Name: Paul Bigelow
From: Austin, TX
Time: 1997-11-25 10:37:00
Comments: The catalog # for the stereo Japanese Beach Boys's Christmas Album is TOCP-5945. I came across two rather interesting CDs from Germany's ATM Records. The Hondells, Volumes 1 & 2, containing unreleased tracks, stereo mixes, and a hodgepodge of other items. Rather neat (I thought) was a stereo mix of the title track to the AIP movie Winter A Go-Go. These CDs are quite well done and LOOK like (although they do not state it) Bear Family releases. The CDs even have Richard Weize involvement. Volume 1 (ATM 3811 AH) Volume 2 (ATM 3814 AH). A Volume 3 is supposed to be forthcoming.
---
Name: Bob Fink
From: Conn
Time: 1997-11-25 10:52:00
Comments: Hi to all: HIT RECORDS (Follow-up): One of the artists on the 45s was The Jalopy Five. In the most recent Goldmine, someone was looking for an LP by this group on the Modern Sound label. Could this be somehow connected to Hit Records label? Anyone have a discography? Also, while scanning my 45s, I came across a label called "Country & Western Hits". The label graphics look suspiciously like Hits' style, and, yes, the tunes are "knock-offs" of country hits of the mid-sixties! If my memory is correct, one of the tunes was "Here Comes My Baby" (not the Tremeloes tune) and the artist was Mary MacGregor. The flip was called "Just Loving You" I can't recall the artist at the moment, but I will post 'em up when I get a chance. Also, I will put up the label/matrix numbers for the few "Hit" 45's in my collection, along with artist information as time permits. Any help from you readers would be greatly appreciated. Thanks! Bub.
---
Name: Bob Fink
From: Conn
Time: 1997-11-25 16:17:00
Comments: Hi Again: Just a quick add-on from previous post; the Jalopy Five album is titled Draggin' & Surfin' on Modern Sound Records. There appear to be two issues of this title-one has the number 525, and the other is 536. Hope this information can help out. Thanks. Bub.
---
Name: Charles G. Hill
Website: Chez Chaz
From: Dustbury, Oklahoma
Time: 1997-11-26 19:58:00
Comments: Well, I just got through spinning Taragon's Dusty Springfield two-fer, and I'm tempted to go out and buy a hat, just so I could take it off to Eliot Goshman. This is one stunning piece of work, and given the difficulty level on "I Only Want to Be with You" - from what I know about synch-ups, it's rather like herding cats in a blizzard - I'd say this release represents some kind of high-water mark for reissues in the '90s. Let this serve as an admonition to all those labels (they know who they are) who take the easy way out.
---
Name: Bob Olivia
From: Burbank, California
Time: 1997-11-27 03:57:00
Comments: Does anyone know if the 1960 hit "Hot Rod Lincoln" is available by Johnny Bond? (Not the Remake).... Beatle Trivia. What was the actual last recording session the Beatles did and what was the song? Hint: Let It Be movie.
---
Name: Tony Waitekus
Website: All Hit 98-9 WHTS
From: Quad Cities (Davenport, IA)
Time: 1997-11-27 09:55:00
Comments: RE: HIT Records. I never thought collectors would be talking about these! I have three singles: (#38) "Don't Hang Up" - The Dacrons/"Limbo Rock" - Bill Carmichael; (#39) "Release Me" - Lucille Johns/"Desafinado" - Boots Purcell Combo; and (#72) "Tie Me Kangaroo Down, Sport" - Sylvester McCord/"Memphis" - Music City Five. The "Memphis" disc came with a cardbard insert that talked about the musical heritage of Memphis! All discs came in a company sleeve. I have a black one, blue and a green one. The sleeve said: "39 cents, Top Ten Tunes and Music is fun for everyone." I wore out my Dacrons "Don't Hang Up" so much, I now like that one better than the Orlons! I was suprised earlier this year when I found a Hits Records LP at at record show. It had various artists cover songs as per their 45s. The LP had production credits for a famous Nashville producer. I'm not positive, but I think it was Shelby Singleton, but maybe it was someone else. I've been searching for a better copy of "Don't Hang Up" since mine is so worn out. So far no luck. PS The Reflections song in stereo on the new Bartley CD sounds great!
---
Name: Michael R. Fiedler
From: Minneapolis, MN
Time: 1997-11-27 10:31:00
Comments: Consumer alert! I just bought the Dickie Goodman & Friends Greatest Fables on Hot Productions HTCD 33205-2, which is a compilation of his greatest hits by his son Jon. Be forewarned that although the sound quality is better than any of the overseas CD's on Dickie Goodman, that many of the cuts on this disc have bogus non-hit versions of break-in segments added. There are also some questionable splices on the voices also.
---
Name: Randy Price
From: New York
Time: 1997-11-27 12:37:00
Comments: Re: Phil Spector Christmas CD in stereo: Golden Gallery in Pennsylvania (717-933-5361) is advertising an import bootleg two-fer called A Christmas Gift from Phil Spector/The Best of the Ronettes (Back to Stereo) The label abbreviation/number is FL 15 and the price is $24.95. Of course, not having heard it, I can't vouch for the sound quality (undoubtedly it was mastered from the stereo LPs).
---
Name: Marty Natchez
Time: 1997-11-27 21:39:00
Comments: People are strange, but finding "Tightrope Ride" on The Doors Box Set -- dubbed from a "snap, crackle, and pop" LP -- is a stranger disappointment. Originally issued on the 1971 album Other Voices, the band's outstanding tribute tune to Jim Morrison first suffered the indignity of being issued on an abominably edited 45. And on the new CD box set, the full album version is mired in surface noise that again ruins the build-up to Robby Kreiger's loping guitar solo at the end of the should-have-been-hit. I thought Other Voices once surfaced on a German CD that seems to have disappeared. Or am I the only rider on the storm with that recollection?
---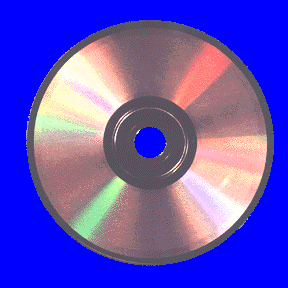 Return to Stereo Chat Board Archives Main Page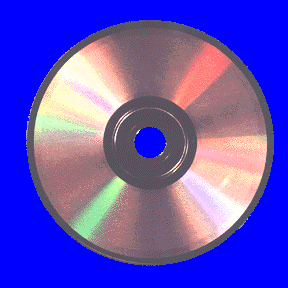 Return to Both Sides Now Home Page