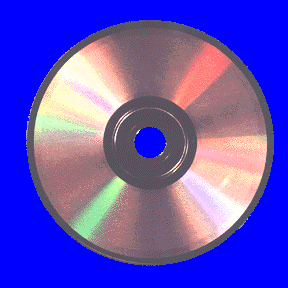 Chat Board Archives: September, 1997
This page contains all the messages put onto the BSN Stereo Chat Board during September, 1997. They are in chronological order from first to last. To search for specific topics, use the "find" utility on your browser. For a search of the complete archives, please go to the Stereo Chat Board Archives Main Page.
Name: Mike Hartman
From: Vernon Hills, IL
Time: 1997-09-03 16:51:00
Comments: Can anyone tell me if the two 45s by Rose Colored Glass were ever in stereo? The songs are "Can't Find The Time" and "If It's Alright With You".

[ -- To my knowledge, they were not on a Bang LP, so they didn't have a chance to get mixed to stereo. I haven't seen any LPs or CDs with them in stereo, but Sony may have the multitracks. -- MC]
---
Name: Randy Price
From: New York
Time: 1997-09-03 23:31:00
Comments: I understand that the stereo issue of Norma Tanega's original LP does include "Walkin' My Cat Named Dog" in stereo. While I don't have that album, I do have this song in stereo on a German import, "The Very Very Best of Bell" (Arista 203.142)
---
Name: Dean Zemaitaitis
From: Calgary Canada
Time: 1997-09-04 13:49:00
Comments: Mike, have you considered adding a section to the BSN web site that includes .wav samples of difficult to get stereo songs (even just a portion of the song if there are copyright considerations). I've listened to different sites on the internet that offer sound samples in both the .wav and Real Audio formats and though the fidelity may not be CD quality it still gives the listener an idea of what some of these hard to get stereo hits sound like in true stereo which is kind of fun for the collector. Also was Doris Troy's hit "Just One Look" ever released in stereo and if so is it available on CD?

[ -- Maybe some time in the future for .wav files. "Just One Look" has never been in stereo to my knowledge. It was rechanneled on the original LP, which is a good indication that it either was recorded in mono or hadn't been mixed to stereo. At the rate that Atlantic is remixing for stereo (that's a joke, son), it may be a while. -- MC]
---
Name: Tom Daly
Website: Skyline Productions
From: Malden, MA
Time: 1997-09-04 16:11:00
Comments: I'd just like to take a moment to rave about two discs I obtained from Collector's Choice Music, I Wish I Were A Princess: The Great Lost Female Teen Idols and More Instrumental Gems of the '60s, both of which have EOS and lots of hard-to-find stereo. Bob Hyde has done another commendable job!
---
Name: Doug Jones
From: West Friendship, MD
Time: 1997-09-07 23:59:00
Comments: I am interested in the stereo content of the Frankie Avalon Cleopatra Album. Are "Welcome Home","If You Don't Think I'm Leaving", "Dance The Bossa Nova", "Gotta Get A Girl" and "After You've Gone" in true stereo? How about a groundswell of public demand for a complete Avalon box from Bear Family?
---
Name: Paul Stoddard
From: Boston, MA
Time: 1997-09-08 15:03:00
Comments: If you've been putting off getting any of the CDs from Era Records, namely the compilations by Jewel Akens, Dorsey Burnette, or the Castells, then you might want to pick them up a.s.a.p. All indications are that they either have gone or shortly will be going out of print. All 3 are mostly stereo and sound great. This doesn't bode well for the Ketty Lester and Donnie Brooks packages that were supposed to be in the second wave of releases from Era.
---
Name: Barry Watzman
Time: 1997-09-08 23:04:00
Comments: Mike, just a comment about my message from July (this is my first time back since then). When I said I was going to put my entire collection "on-line", I was referring only to the 200 CD Sony changer in my stereo system, not in any way to the internet. What I meant was that every CD, or more precisely every song (as I was going to do compilations) was going to always be mounted in the CD Player. No reference to the internet was intended. By the way, the price of CD-R media for making your own CD's has dropped to $2 or $3 from $5 or $6 in July, and the cost of the recorders is also down another $100 - $200, plus Adaptec has released some newer software for making your own CD's that is both better and easier to use (Adaptec Easy CD-Creator). -- Barry Watzman
---
Name: Bill Buster
From: Eric Records
Time: 1997-09-10 03:07:00
Comments: I would like to repost the following for those of you who may have missed it 3 weeks ago. I did have one excellent reply but geography prevented us from getting together: With Mike's kind permission, I would like to let any of you in the oldies field who might be interested know that I have a unique business/employment opportunity available: My Oakland, CA area mail-order business is looking for a seasoned oldies veteran with extensive knowledge of 45 RPM singles to run the business. Required: knowledge and experience with PCs in order to maintain a large inventory data base (over 15,000 line items and over half a million singles) and to publish a catalog of same (graphics experience helpful but not necessary). This is almost an "entrepreneurial" position in which initially the love of the job and the music may need to be paramount over income. However, a minimum salary appropriate to the Bay Area can be negotiated. You would have a great deal of freedom to run things the way you see fit as long as profits result. Everything but you is already in place including the customer base (4000+ recent buyers). If you're interested (or know anyone who may be), please contact me by e-mail at cabuster@slip.net.
---
Name: Dean Zemaitaitis
From: Calgary Canada
Time: 1997-09-12 02:49:00
Comments: I was wondering if some of the readers of this site might contribute what they have found for early stereo. What I am talking about is early stereo recordings in the '50s and '40s. The earliest stereo recording I know of for the rock & roll era (1955 and up) is "Love Me Tender" by Elvis Presley from 1956. Several other songs from 1957 also come to mind such as "Chances Are" by Johnny Mathis, "Melodie D'Amour" by the Ames Brothers and "Mama Look At Bubu" by Harry Belafonte. Movie soundtracks also seem to be a good source for early stereo with two top 3 songs coming from movie soundtracks in 1956, those being "Moonglow and Theme from Picnic" by Morris Stoloff and "True Love" by Bing Crosby and Grace Kelly. The absolutely earliest stereo I have come across is the original soundtrack for Walt Disney's Fantasia which I think came out in 1940 or 1941 and "The Trolley Song" by Judy Garland and cast from 1944. I found this rarity on a CD put out by Turner Classic Movies which has at least half a dozen songs on it from the æ40s and æ50s that are in true stereo and are of this vintage (i.e., not rerecordings). Another interesting and early instrumental I recently came across that hit the top 10 in 1957 was "Shish-Kebab" by Ralph Marterie on his Greatest Hits CD. At first I thought this might be just a rerecording but when I compared it to my original 45 of this song, they were absolutely identical except for the stereo/mono difference. They must have found the original stereo masters for this one. Also, what are some of the last charted songs to be released in mono? Some that come to mind immediately are "Is She Really Going Out With Him" by Joe Jackson (1979) and "Mr. Jaws" by Dickie Goodman (1975).

[ -- "Rock This Town" by the Stray Cats came out in mono in September, 1982. -- MC]
---
Name: Tom Daly
Website: Skyline Productions
From: Malden, MA
Time: 1997-09-13 23:28:00
Comments: In response to Dean Zemaitaitis' post, the earliest stereo recording I've experienced is the discarded recording of "If I Only Had a Brain" from The Wizard of Oz (1939), now available in the video set The Ultimate Oz. Besides Fantasia, 20th Century-Fox has made available the stereo soundtracks to Orchestra Wives and Sun Valley Serenade featuring the Glenn Miller Orchestra. These, while primitive, sound quite good considering their ages. They've been released on a Mercury CD, Glenn Miller in Hollywood.. Other than that, the stereo was pretty rare until the release of the stereo LP soundtrack from 1953's The Robe, and the stereo CD soundtrack from 1953's A Star Is Born. I guess the movies were more playful with stereo in the early days!
---
Name: Martin Boratyn
From: Oxnard, California
Time: 1997-09-16 09:26:00
Comments: Congratulations Mike! Great Website. Thanks to Dean Zemaitaitis for sharing stereo information regarding "Shish-Kebab" by Ralph Marterie. But Dean, what is the label, number and title so we may order the Greatest Hits CD? It does not appear in my reference guides.
---
Name: Dean Zemaitaitis
From: Calgary, Canada
Time: 1997-09-15 23:45:00
Comments: Sorry about forgetting to include the name, etc. of Ralph Marterie's CD. It's called The Best of Ralph Marterie, and it's on the Mercury label. The series is called The Mercury Years, and the CD# is 314 532 874-2. It came out in late 1996. This series has some other great CDs in it's line, such as Georgia Gibbs' Greatest Hits (in very clean mono). I think the Crew-Cuts also have a Greatest Hits in this series. You should be able to get these CDs from a mail order store called DisCollector. You can find their address and phone number on this web site (under "where to find oldies CDs"). They are an excellent place to get hard-to-find CDs and Mike Hawkinson, the owner, is very knowlegable about the CDs he sells!
---
Name: Alan Beaubien
From: Austin, Texas
Time: 1997-09-16 14:02:00
Comments: If anyone is interested in having a CD copy made of an album which, for whatever reason, has never been released on CD, may I recommend strongly Tom, also known as "Mediaace", at the following URL: http://www.channel1.com/users/mediaace Tom has done some work for me and, quite simply, it is great stuff! The CDs he made for me are better, in some cases, than CDs I've purchased at the record stores. The quality of the products is unbelievable. I'm so impressed and so happy that I'm having Tom do some more for me. Check him out. You will not be disappointed. Alan
---
Name: Mike Arcidiacono
From: NYC
Time: 1997-09-16 13:09:00
Comments: So, will we EVER see "Apache '65" by Davie Allan on CD? It must be the bigest instrumental hit from the '60s that has not appeared on CD yet. In, fact, there's a bunch of stuff from the Tower label, including "Apache '65" that I'd like to see released. Stuff like "City Lights" by Jerry Naylor, the stereo "Dirty Water" by The Standells, perhaps even some Freddie and the Dreamers stuff ("Funny Over You")... Also, does anybody know if "It Seems A Long Long Time" by Ed Ames was released in stereo on LP? It was the flip side to "My Cup Runneth Over". Looking foward to the Cascades comp on Taragon....but I hope they have the later singles on the various labels after WB. Mike
---
Name: Joel Goldenberg
From: Montreal
Time: 1997-09-16 14:57:00
Comments: I love the LP discographies, especially that of Red Bird/Blue Cat. Just to let you know that some of the stereo Shangri-Las tracks, with the same strange mixes, are available on a Musicor LP called A Golden Hour of Oldies. Also on that album is "Mind Excursion" by the Trade Winds, the same weird stereo mix of "People Say" by the Dixie Cups, and the Platters' rerecordings from Musicor. By the way, I have the German tape import of the Dixie Cups album in stereo on Line Records, but it all sounds speeded up. Was this the case on the original LP? Thanks.

[ -- I haven't noticed a difference between the Line and the original Red Bird LPs, but I'll check. -- MC]
---
Name: Jerry Griffith
From: Regina, Sask. CANADA
Time: 1997-09-17 15:02:00
Comments: Mike - I haven't yet seen your review on a series of Guess Who original album remakes from Legend Records. There are 3 I believe [Legend TNMD 0140-0142], Shakin' All Over, Hey Ho, What You Do To Me, and It's Time. All have good liner notes. My Canadian source for CDs tells me that Pacemaker Records will be releasing CDs from lesser-known Canadian groups The 49th Parallel, The Checker Lads, The White Knights, and Lexington Avenue. For any of you who might have difficulty in locating these, my source is BACH AND BEYOND (fax 306-359-0999). Available for free is a treasure trove of information on oldies from the same source.
---
Name: Curtiss Carpenter
Website: Ripete Records
From: Pinebluff, N.C.
Time: 1997-09-18 01:37:00
Comments: We Just Released a new LP on Jimmy Jones, and it has been selling well for us. I asked Jimmy if "Handyman" was recorded in stereo, and he said it was done two track. He has no idea of the whereabouts of the masters. I would like to see Polygram come out with a greatest hits package on Jimmy. He is a super person, still in great voice. You can reach him thru me at cammy@pinehurst.net. Also Mike, is there a way for you to highlight all the titles and artist listed on the stereo chat page, and we then can search them via index? Keep up the excellent work!

[ -- Actually, they're searchable now, by using the "find" or "search" utilities on your web browsers. There is no index, however, so you'll have to know who you're looking for ahead of time. (We haven't yet got the resources to do a "DejaStereoNews" thing.) On the "current" chat board, you have to search only ten postings at a time (I know, a pain), but with the chat board archives, you can search a month's worth of messages at a time. As you may have noticed, I will try to highlight artists' names on the postings so they're easier to find, but this may take a while for the historical postings. -- MC]
---
Name: Paul Stoddard
From: Boston, MA
Time: 1997-09-19 16:03:00
Comments: The new Ray Stevens greatest hits package from Rhino is yet another example of how the mono freaks at Rhino continue to mess up their releases. All of the Mercury material on this package is in mono, even though it was recorded in stereo. I had sworn that I would never buy another Rhino package and I didn't buy this one: I borrowed a promotional copy from a friend just to see if, maybe, Rhino had gotten it right. They didn't! Stereo collectors should also beware of all of the Rhino/Flashback releases that contain Atlantic/Atco material: if it's pre-1970, it's mono.

[ -- I will be reviewing many of the Flashback CDs in issue #45 of The Both Sides Now Stereo Newsletter. -- MC]
---
Name: Dan Baxter
From: Upstate New York
Time: 1997-09-20 07:33:00
Comments: A few posts ago, Alan from Austin recommended the services of Tom Daly's Skyline Productions. I also have had a very positive experience with them. I had them do some work on a CD for me. The disc arrived in a very timely fashion, and Skyline guaranteed that if there was ANYTHING about the disc that I was unhappy with, it would be re-mastered again to my liking. The CD itself is quite attractive, and comes with customized liner notes booklet. It even has my name on the liner notes. In closing, I'd like to publicly thank Tom Daly, and recommend that STEREO lovers check out http://www.channel1.com/users/mediaace
---
Name: Mike Arcidiacono
From: NYC
Time: 1997-09-20 11:57:00
Comments: Just spoke to Eliot at Taragon about the upcoming Cascades (its about time) and Gary Lewis comps. These are two of my favorite groups, so I'm pretty excited about them. The Cascades is interesting... 6 tracks from the Valiant/WB years, and 14 from the RCA days. In terms of stereo, "Rhythm of The Rain" and "Let Me Be", the first two hits, will be mono, which is a dissapointment to me, but the other 18 will be stereo, which is great...I've wanted to get the RCA stuff in stereo for years, as it mostly appeared only on 45s.... The Gary Lewis will be the first two LPs, This Diamond Ring and Session, plus bonus tracks. This is very good news because there are some great tracks on the first two LPs that have never been released since the LP in 1965. I've mentioned to Eliot to try to get "Mailbu Run", a song Gary cut for the movie Out Of Sight in late 1964. It's the great "lost" Gary Lewis track. I also wanted him to include "Ice Melts In The Sun", a flop single, and "Lets Be More Than Friends", from Gary Bonner and Alan Gordon. Still, Im really happy with these two releases. Eliot is a Godsend for us ultra oldies fans. I'd buy anything his label puts out, he is that good a guy!!! -- Mikey
---
Name: Tom Daly
Website: Skyline Productions
From: Malden, MA
Time: 1997-09-22 08:13:00
Comments: OK... I need some help on this one... The other day, I pulled out my original pressing 7" 45rpm single of the Dave Brubeck Quartet's "Take Five." Granted, the 45 is mono, but I was amazed at what I was hearing! The sound was crisp, and had a presence I couldn't remember hearing in the song. I then played the same track from the Columbia Time Out compact disc. While the audio was stereo, and the disc was supposedly digitally remastered, the crispness was gone and so was the presence along with it. The 45 sounded like it was mastered from a 30 ips session master, while the CD sounded like it might as well have been mastered from a cassette. Does anyone know of a CD issue of "Take Five" that sounds like the original 45? It doesn't matter if the CD contains the single version or the LP version (the single is edited differently, and has a playing time of 2:53, whereas the album version plays over 5 minutes; the album version also has an irritating splice somewhere around 1:52). Thanks for your help on this matter! -- Tom --
---
Name: Marty Natchez
From: Michigan
Time: 1997-09-22 14:24:00
Comments: Just heard Taragon's all-stereo CD of The Very Best of Peggy March and it is a phenomenal compilation of her her best-known RCA hits, B-sides and imports the Japanese version of "I Will Follow Him." On the new CD, Taragon owner and producer Eliot Goshman even treats collectors to the English hit's studio slate (Take 9) and lets the master roll into an extended ending. Never before in stereo, "The Impossible Happened" sounds astounding and is longer than the length of the original 45. As March became a major hit-maker in Germany, Bear Family has previously issued stereo mixes of a few standout tracks that reappear on the Taragon package. They are sung in German, but are well worth seeking: "Watch What You Do with My Baby" is found as "Ich hab' ein Herz zu verschenken" (Englsh translation: "I Have a Heart to Give to You") on Bear Family BCD 15536 ("mit 17 hat man noch Traume"). Taragon's remix separates a harpsichord into the left channel that is not heard on the German mix. The 1966 single "This Heart Wasn't Made to Kick Around" was released on Bear Family BCD 15602 ("Memories of Heidleberg") as "Male Nicht Den Teufel An Die Wand" (English translation: "Don't Paint a Portrait of the Devil on the Wall"). Lyrically and musically, the song is better heard in its German origin. I'd also like to warn potential purchasers of the forthcoming Dusty Springfield box set Wishin' and Hopin'. All the early tracks by the Springfields and "I Only Want to Be with You" appeared on the advance reviewer cassettes in the same horrible rechanneling of the Philips LPs in the '60s. Maybe things were changed by production time. If not, thank goodness Taragon did a world class job on its recent Dusty Springfield CD. It's high standards make anything less unacceptable.
---
Name: Tom Daly
Website: Skyline Productions
From: Malden, MA
Time: 1997-09-22 17:22:00
Comments: In reply to Marty Natchez's post, I only have this to say: Oh, come on! The Dusty Springfield CD on Taragon is a travesty! Dusty's voice is all awash in trashcan reverb that wasn't on the original mono mixes! Whoever mixed that thing had reverb on the brain! I've heard of WET before, but that Taragon package is SATURATED! Compare "Everyday I Have to Cry" with its mono counterpart. The mono mix, albeit from an LP master, is at least CLEAN and the lyrics intelligible. The stereo remix is unintelligible and sloppy. -- Tom --
---
Name: Marty Natchez
From: Michigan
Time: 1997-09-22 21:11:00
Comments: For the sake of "instrumental accuracy," a closer comparison of "Watch What You Do with My Baby" by Peggy March on the new Taragon CD and her German version reveals that a piano track -- not a harpsichord as previously suggested -- is more prominently heard on the left channel of the new remix. Moreover, the piano CAN be heard on the Bear Family mix, but it is layered with the other "Spectorian" instrumentation.
---
Name: John K. Walker
From: Springfield, IL
Time: 1997-09-23 01:55:00
Comments: To Marty Natchez: Thanks a million (or about $40) for warning buyers off the newly released domestic Dusty Springfield boxed set. That the sound quality on her early tracks are, according to your report, still beyond the threshold of pain as they are on UK compilations is particularly irritating in light of the comment one of PolyGram's people made a few years ago in ICE that they weren't releasing her import CDs here because they wanted to track down better sound sources.... On the same subject, Taragon's true stereo two-fer, while not perfect (yes, her vocals aren't mixed quite upfront enough, blah blah), nonetheless represents a tremendously impressive and rare effort by an independent company which, unlike the megalopolises, actually thought of consumers first. (You know, like Rhino used to be before they took over Atlantic's catalog and went mono-maniacal; thankfully, they released Dusty in Memphis and A Brand New Me early enough to escape their revisionist clutches.) Bravo, Taragon, and I can't wait until you continue with more Dusty stereo material, as promised (perhaps a three-fer of Everything's Coming Up Dusty, Where Am I Going, and ...Definitely?)... BTW, can anyone name a female pop vocalist during the rock era with a more impressive catalog than Miss O'Brien? Just speaking personally here, it includes both my favorite solo female studio album (In Memphis), and my absolute favorite individual track, vocal performance, and even single sung note (all on her exquisite rendering of Goffin-King's "Goin' Back"). Not to mention "I Only Want To Be With You," "Wishin' and Hopin'," "The Look Of Love," "You Don't Have To Say You Love Me," "Am I The Same Girl?," etc. Magnifique....
---
Name: Steve Massie
From: Franklin, TN
Time: 1997-09-23 22:02:00
Comments: Mike: Just wanted to pass on a little info on the two Dick Bartley CDs coming out on Varese. The theme is the original "single" versions, which means some cuts will be in mono; a couple of those cuts include "I Saw Her Again" by the Mama's & Papa's, which, as we all know, has never been on CD, and the stereo cut is a completely different version; "Magic Carpet Ride", "Little Black Egg", and others. They are trying to recreate the promo single version (in stereo) of "Sky Pilot". And, as you mentioned before, the four track of "Romeo & Juliet" has surfaced and has been mixed into true stereo.
---
Name: Tom Daly
Website: Skyline Productions
From: Malden, MA
Time: 1997-09-24 21:05:00
Comments: Just wanted to drop a line to inform readers that Skyline has added several new titles, among them "Westbound #9" from Flaming Ember, "Somebody's Been Sleeping" from 100 Proof Aged in Soul, "Big Bad John" (the "one hell of a man" version) from Jimmy Dean, and "A Must to Avoid" by Herman's Hermits, all in stereo. Check out the list of available titles at http://www.channel1.com/users/mediaace/index2.html - there're quite a few surprises! -- Tom
---
Name: boppin' brian
From: californy
Time: 1997-09-26 06:17:00
Comments: Hi, just discovered your site via mention in Discoveries. Remember looking forward to your columns years (12? 15? ..!?!?) ago in GM, but "lost" you in the mix somewhere there...... I am really interested in finding some of the '60s hits I've been hearing recently on the radio for the 1st time in stereo... stuff like "Rag Doll" by the 4 Seasons, "Come Softly to Me" by the Fleetwoods (May be post-Hollywood instrumental overdubs..), "5 O'clock World" by the Vogues, "Tell It Like It Is" by Aaron Neville, "Oh How Happy" by the Shades of Blue, & any & all DC 5 (to name but a few off the top of my head...). Oh yeah, ANY & ALL Red Bird/Blue Cat... The Ad Libs' "Boy from NYC" appears on a Ripete colllection (may be alt or from vinyl source, haven't gotten around to a/b-ing this one yet), Shangs' "Leader of the Pack" (in Era Brill Building box it is the censored/expurgated/edited version), & that's really about it as for Red Bird/Blue Cat stereo on CD that I have (& can remember offa the top of my head) I have the slim Jerry Reuss/Whitburn "CD Guide", which is OK, but it has overlooked a lot that I think you would know about (in the way of "stereo where-ee-o"s...). Will try to "visit" again soon... bye!
---
Name: Steve Elders
From: Orange, CA
Time: 1997-09-26 01:31:00
Comments: To Steve Massie: Can you tell us what else will be on the coming Dick Bartley/Varese discs besides what is mentioned in the Golden Gallery ad in Goldmine? Any other previously unreleased or hard-to-find stereo like the Reflections' "Romeo & Juliet"?
---
Name: curt lundgren
Time: 1997-09-26 09:31:00
Comments: Just listening to Razor & Tie's new Sonny James Classic Hits Of Sonny James CD, and HERE'S a surprise.......True Stereo from 1956! "For Rent (One Empty Heart)", Capitol 3357, debuted 3/24/56 and reached #7 CW charts. This is stunning! To begin with, the session included the Jordanaires...and the sonics are out- standing. If this really is a 1956 recording, it sets the standard for best-sounding early True Stereo. Liner notes say nothing about this being a re-make. Does anyone have input? Mike?
---
Name: Tony Waitekus
Website: All Hit 98-9 WHTS/Quad Cities
From: Davenport, IA
Time: 1997-09-26 13:32:00
Comments: Some record folks one time asked here what intrumentals have not been put out on CD. A few that come to my mind: "Swingin Sweethearts" by Ron Goodwin, "Groovy Grubworm" by Harlow Wilcox, and "Lapland" by the Baltimore and Ohio Marching Band.... A '70s song not reissued (as far as I know) is "Smoke Gets in Your Eyes" by Blue Haze.
---
Name: Steve Massie
From: Franklin, TN.
Time: 1997-09-27 15:52:00
Comments: Here is the info on the upcoming Dick Bartley Varese CDs:

Volume 1: "Everyone's Gone to the Moon" - Jonathan King (original mono single)/ "Judy In Disguise" - John Fred & Playboy Band (original single version)/ "No Sugar Tonight" - Guess Who (original stereo single)/ "I Saw Her Again" - Mamas & Papas (original mono single)/ "Crimson & Clover" - Tommy James & Shondells (stereo single version)/ "The Letter" - Box Tops (original mono single)/ "Shape of Things To Come" - Max Frost & Troopers (stereo single version)/ "Hitchin' A Ride" - Vanity Fare (original stereo single)/ "Hang On Sloopy" - McCoys (stereo single version)/ "Sky Pilot (pt.1)" - Eric Burdon & Animals (original stereo single)/ "Get Together" - Youngbloods (stereo single edit)/ "Little Black Egg" - Nightcrawlers (stereo single version)/ "Magic Carpet Ride" - Steppenwolf (original mono single)/ "Baby It's You" - Smith (stereo single edit)

Volume 2: "Timothy" - Buoys (original stereo single)/ "Friday On My Mind" - Easybeats (original mono single)/ "Romeo & Juliet" - Reflections (FIRST TIME STEREO SINGLE)/ "I Don't Know How To Love Him" - Yvonne Elliman (stereo single edit)/ "Sweet Home Alabama" - Lynyrd Skynyrd (stereo single edit)/ "Walkin' My Cat Named Dog" - Norma Tanega (stereo single version)/ "Theme From 'Shaft'" - Isaac Hayes (original stereo single)/ "Susan" - Buckinghams (stereo radio single edit)/ "A Lover's Concerto" - Toys (original mono single)/ "Amie" - Pure Prairie League (original stereo single)/ "Spinning Wheel" - BS&T (original stereo single)/ "Angel of the Morning" - Juice Newton (original stereo single)/ "Woodstock" - Matthews Southern Comfort (stereo single edit)/ "Year Of the Cat" - Al Stewart (original stereo single)

I'll let everyone know the release date when it becomes available. BTW, Dick says that Bill Inglot did an outstanding job on the Reflections stereo mix!!
---
Name: John Sellards
Website: VanMeter Recordings
From: Beckley, WV
Time: 1997-09-28 13:40:00
Comments: In response to Boppin' Brian below, our reissue of the Mr. Blue album by the Fleetwoods on CD contains not only the original mono mix, but also a wide stereo mix that has bongos added. Gretchen Christopher of the group has told me that these were on the overdub session, and that she made the decision to release the single without the bongos. -- John Sellards
---
Name: Ed Rothstein
From: Baltimore, MD
Time: 1997-09-29 01:31:00
Comments: I guess I must have missed something but have the Motown hits every been released in stereo on CD? Anyone help me out here??
---
Name: Paul Bigelow
From: Austin, TX
Time: 1997-09-30 06:07:00
Comments: Has the Soul Survivors' "Expressway to Your Heart" ever been released in true stereo? Additionally, where might that Vouges' "Five O'Clock World" be found? (non Reprise). Thought I would try this out.

[ -- The Soul Survivors song has never been in stereo to my knowledge. A few years ago, somebody I talked to (and I can't remember who at the moment) told me the tape was done in stereo, but the car sound effects and other sounds were overdubbed when the mono 45 master was made. It's another case of "we can have stereo, but not the whole song." Undoubtedly, that's what keeps the song from being issued in stereo.... The original [mono] Co&Ce version of the Vogues song is available on You're the One: The Best of the Vogues [Varese VDS-5680], which also has some stereo stuff from Co&Ce like "The Land of Milk and Honey." -- MC]
---
Name: Glenn Sauter
From: Wash D.C.
Time: 1997-09-30 08:47:00
Comments: This is for Steve Massie --- Steve, is that a final track listing for the upcoming Dick Bartley CDs? I ask this because when I spoke to Dick a few weeks ago he mentioned that he was going to include the original single mono mix of "Words Of Love" by the Mamas & Papas. Anyhow it looks like two great packages. BTW, I purchased, what is referred to as the single radio edit, of "Susan" by the Buckinghams in the '70s on a Columbia Hall Of Fame reissue 45.
---
Name: Paul Bigelow
From: Austin, TX
Time: 1997-09-30 09:31:00
Comments: Some years ago I had read about Motown multitracks being found and cataloged. Were the tapes found to be usuable?... Some projected EMI packages that never saw the light of day (though I believe they were researched) are Little Anthony & The Imperials and Peter and Gordon.... Rhino used to remix songs for stereo (Gene Pitney, Shirelles, Dionne Warwick). Something changed. Management? Bill Inglot? Distribution? The "Bottom Line"?

[ -- I think Bill Inglot "got religion" that mono sounds better, but I may be wrong. -- MC]
---
Name: Michael Fiedler
From: Minneapolis, MN
Time: 1997-09-30 21:23:00
Comments: I don't think you have reviewed it yet but I just picked up a CD called The Quill Records Story. I bought it figuring I might find some long lost gems from Chicago's past. I did the same thing with Sundazed on their two volumes of Dunwich records and was severely disappointed. My expectations were no higher this time; and I even considered that the CD could be a waste of $13; especially considering it was coming from Collectables, a label of mixed repute. Boy, did I strike gold! I am not an album person per se, and very few artists have ever turned me on album-wise over the years. I am strictly a chart item fan. One of the few artists that ever moved me on an album was the NC6 and their Colonization album. This CD struck gold like that time, except it's now 30 years later. This CD blows away anything that Sundazed ever put out from Dunwich. Sure, the sound quality varies. But this album more than any other I have ever heard represents the Chicago garage sound of the mid to late '60s. There really isn't a lemon in the bunch, and the ones that I consider near-lemons are still very listenable. I bought the CD three weeks ago and haven't quit playing it since. I tired to give Goldmine a review of the CD, but they weren't interested in it. Anyhow, maybe you have found the CD and have enjoyed it as much as I have. -- Mike

[ -- It was actually discussed on this chat board some time ago, and then re-posted later. I did delete the re-post, as this chat board was not really meant as a PR outlet for record labels, but the earlier post is still in the archives. I will look for the CD for review purposes. -- MC]
---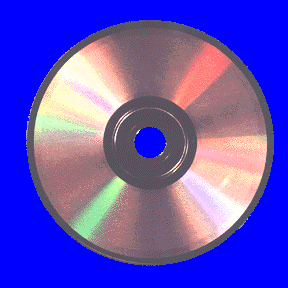 Return to Stereo Chat Board Archives Main Page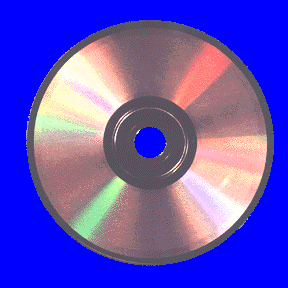 Return to Both Sides Now Home Page