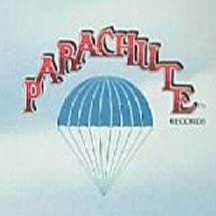 Parachute Album Discography
By Patrice Eyries, Mike Callahan, and David Edwards
Last update: January 20, 2006






Parachute Records, a Casablanca subsidiary, was run by Russ Regan, and located about a block from Casablanca's headquarters on Sunset Boulevard in Los Angeles. Like Neil Bogart's initials being imbedded in the Casablanca Records catalog prefix (NBLP-), Regan's were likewise hidden in the prefix for Parachute Records.

Regan was a mover and shaker in the music business. He started as a promoter for Motown, working "Please Mr. Postman" as his first project, then moving to the Supremes and the Miracles. It was Regan who suggested in 1961 that the Pendletons change their name to the Beach Boys. He was the head of UNI Records, where he signed Neil Diamond and Elton John. He produced the soundtrack albums for Flashdance, Chariots of Fire, Spinal Tap, and The Karate Kid. And he was quoted in 1983 as saying that some day, you would be able to go to a concert, and buy the soundtrack before you leave.

Parachute Records operated from 1976 to 1979. They specialized in disco music.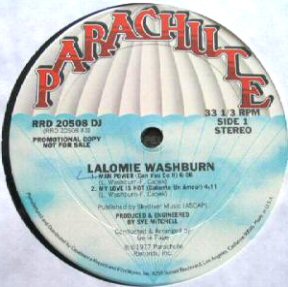 Parachute was a Casablanca subsidiary: the label is blue and white and depicts an open white parachute on the top half of the label, with black lettering and "PARACHUTE" written in red lettering in the form of an arc on the top half of the label. The following text is written in the form of an arc at the bottom of the label: "Manufactured and Distributed by Casablanca Record and FilmWorks, Inc., 8255 Sunset Boulevard, Los Angeles, California 90046."

We would appreciate any additions or corrections to this discography. Just send them to us via e-mail. Both Sides Now Publications is an information web page. We are not a catalog, nor can we provide the records listed below. We have no association with Parachute or Casablanca Records. Should you be interested in acquiring albums listed in this discography (all of which are out of print), we suggest you see our Frequently Asked Questions page and follow the instructions found there. This story and discography are copyright 2006 by Mike Callahan.
PARACHUTE ALBUM DISCOGRAPHY
| | |
| --- | --- |
| Cover | Number - Title - Artist - [Release Date] (Chart) Contents |
| | RRLP 9000 series: |
| | RRLP 9001 - My Music Is Hot - Lalomie Washburn [1977] Give Me Love With The Music/Double Funkin'/My Love Is Hot (Caliente)//Man Power (Can You Do It)/Shades Of Blue/Freaky Strangeness/What's Love |
| | RRLP 9002 - Castle in the Sky - David Castle [1977] The Loneliest Man On The Moon/You're Too Far Away/Make Believe You're Near Me/Lady On The Other Side Of Town//Ten To Eight/With Love And With Care/All I Ever Wanna Be Is Yours/Pretending/Finally |
| | RRLP 9003 - Spank Your Blank Blank - Morris Jefferson [1978] To Spank With Love/Dr. Spank/Spank A Little Bit//Spank It Child Please/Spank Your Blank Blank/Spank Your Thang/A Spanking Good Time |
| | RRLP 9004 - Words Don't Say Enough - 7th Wonder [1978] My Love Ain't Never Been This Strong/People In Love/We Are So In Love/Back Track//Words Don't Say Enough/Absence/I Would Have Loved You Just The Same/Love Makes You Act Like That |
| | RRLP 9005 - Welcome to My Room - Randy Brown [1978] (9-78, #46r&b) Do It Baby/I Wanna Make Love To You/Love Is All We Need/I Love You Baby//I'm Always In The Mood/I'd Rather Hurt Myself (Than Hurt You)/Sweet, Sweet Darling/Too Little In Common |
| | RRLP 9006 - Stonebolt - Stonebolt [1978] Was It You/I Will Still Love You/One Man's Heartache/Sail On/The Shadow/Do It Right (Do It Again)/Singing In The Streets/Queen Of The Night/Stay In Line |
| | RRLP 9007 - Songs and Stories - Shel Silverstein [1978] Father Of A Boy Named Sue/Peanut Butter Sandwich/Cat And Rat/Goodnight Little House Plant/Show It At The Beach/Diet Song/Sure Hit Songwriter's Pen/Smoke-Off/They Held Me Down/Scum Of The Earth/Never Bite A Married Woman On The Thigh/Someone Ate The Baby/Paranoid |
| | RRLP 9008 - Music - Tilt [1978] Baby Do You Like It/Get It Again/Just What I've Been Looking For/Do You Rock And Roll/Indigo/Make It A Good Time/Born Too Loose/Bloody Murder/Love Don't Go |
| | RRLP 9009 - Foot Stompin' Music - Sidney Barnes [1978] Foot Stomp'n Music/Love In The Moonlight/Get On Up And Dance To The Boogie/Disco Queen Dance With Me//Hold On I'm Coming/Gonna Make You My Wife/Your Love Is So Good To Me/Summer Sunshine |
| | RRLP 9010 - Love the Way It Feels - C.Y. Walkin' Band [1979] Love The Way It Feels/Back To My Heart/Don't Know Why/Hold On/Sky High//Some People (It's Alright)/You Won't Believe/Lady Of The Night/Night Romancin'/Special Kind Of Love |
| | RRLP 9011 - |
| | RRLP 9012 - Intimately - Randy Brown [1979] (3-79, #48r&b) |
| | RRLP 9013 - Gershwin '79 - Westside Strutters [1979] Medley: The Man I Love- Embraceable You/Strike Up The Band//Rhapsody In Blue/Medley: I Got Rhythm- Fascinating Rhythm |
| | RRLP 9014 - Climbing Higher - 7th Wonder [1979] Do It With Your Body/Living My Life Just For You/All I Want/Something Inside You Feel/Climbin' Higher/Daisy Lady/Something Beautiful/Young Girl |
| | RRLP 9015 - Love You Forever - David Castle [1979] Love You Forever And Ever/No Matter What/Hold Me Just A Little Bit Longer/Status Consciousness/Everything I Love//Musette/Pure Love/Baby The Rain Won't Last Forever/I Will Always Be Here When You Need Me/At One With The Universe And You/Love You Forever And Ever (Reprise) |
| | RRLP 9016 - Love at First Bite (Soundtrack) - Charles Bernstein [1979] |
| | RRLP 9017 - Liquid Gold - Liquid Gold [1979] C'mon And Dance/My Baby's Baby/Secret Love/Mr. Groovy/Anyway You Do It |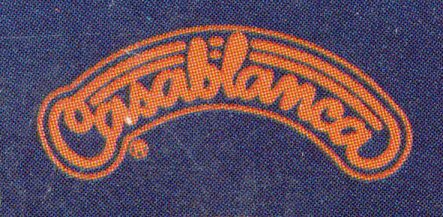 Back to the Casablanca Records Story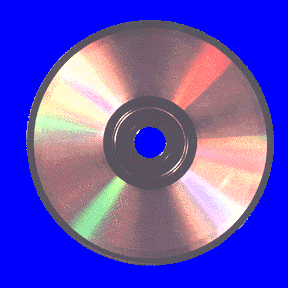 Back to the Discography Listings Page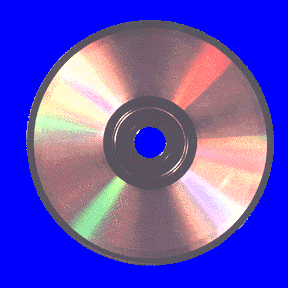 Back to the Both Sides Now Home Page