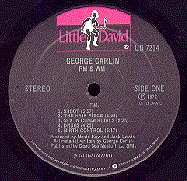 Little David Album Discography
By Patrice Eyries, David Edwards, and Mike Callahan
Last update: September 21, 2005





Little David Records had three main artists: George Carlin, Flip Wilson, and Kenny Rankin. The first two were comedians and the latter was an easy listening instrumentalist of what we might have called the "new age" sound in the 1980s.

The Little David label was black with silver print. The logo at the top of the label had a drawing of a boy with a slingshot in a logo that had either a pink or a green background, depending on the series.

We would appreciate any additions or corrections to this discography. Just send them to us via e-mail. Both Sides Now Publications is an information web page. We are not a catalog, nor can we provide the records listed below. We have no association with Little David Records. Should you be interested in acquiring albums listed in this discography (which are all out of print), we suggest you see our Frequently Asked Questions page and follow the instructions found there. This story and discography are copyright 2000 by Mike Callahan.



LITTLE DAVID ALBUM DISCOGRAPHY

Number - Title - Artist [Release Date] (Chart) Contents

The following LP was released in the Atlantic 7200 series with a Little David label.

LD-7214 - FM and AM - George Carlin [1972] (2-72, #13) Shoot/The Hair Piece/Sex In Commercials/Drugs/Birth Control//Son Of Wino/Divorce Game/Ed Sullivan Self Taught/Let's make A Deal/The 11 O'Clock News


Little David 1000 Series:

*LD 1000 - The Devil Made Me Buy This Dress - Flip Wilson [1970] (2-70, #17) Doctors Have More Fun/Drive-In Movie/Golf Story/Great Motor Bike And Tennis Shoe Race, Honey/Great Quotations/Ice/Lemonade Stand/Miss Johnson/Pet Shop/Ruby Begonia/Seeing Ed Eat A Chittlin' On Network Television/The Devil Made Me Buy This Dress/The Go-Rilla/Wardrobe Lady (Part I & II)

*LD 1001 - Geraldine/Don't Fight the Feeling - Flip Wilson [1972] (5-72, #63) Bunny Club/Chicken Delicious/Complaint Department/Don't Fight The Feeling/Geraldine Honey/Killer/Perfect Secretary

LD 1002 - Dancassidy - Dan Cassidy [7/72] Daniel Cassidy is now the Director of the Irish Studies Program at the New College of California in San Francisco.

LD 1003 - Like a Seed - Kenny Rankin [1972] (9-72, #184) Like A Seed/Yesterday's Lies/Peaceful/Sometimes/Comin' Down/Stringman//Eartheart/Bad Times Make You Strong/You Are My Woman/I Was Born/If I Should Go To Pray

*LD 1004 - Class Clown - George Carlin [1972] (10-72, #22) Class Clown/Heavy Mysteries/I Used To Be Irish Catholic/Muhammad Ali - America The Beautiful/Seven Words You Can Never Say On Television/Special Dispensation - Heaven, Hell, Purgatory And Limbo/The Confessional/Values (How Much Is That Dog Crap In The Window)/Wasted Time - Sharing A Swallow

*LD 1005 - Occupation: Foole - George Carlin [1973] (11-73, #35) Black Consciousness/Childhood Cliches/Cute Little Farts/Filthy Words/Grass Swept The Neighborhood/Hallway Groups/New York Voices/Occupation: Foole/Raisin Rhetoric/Welcome To My Job/White Harlem

LD 1006 - Pure B.S.! - Burns and Schreiber [12/73] Features Jack Burns and Avery Schreiber. Dial-A-Friend/Youth Wants To Know/The Faith Healer: Holy Moley-First Phone Call-Giant Communist Frogs-Second Phone Call//The Man From P.R.O.D./Family Reunion/Booze/The Cab Driver

LD 1007 - Wide Wide World of War - Committee [12/73]

*LD 1008 - An Evening with Wally Londo Featuring Bill Slaszo - George Carlin [1975] (11-75, #34) Baseball - Football/Bodily Functions/Flesh Colored Band-Aids/For Names' Sake/Good Sports/High On The Plane/Mental Hot Foots/New News/Radio Dial/Religious Lift/Teenage Masturbation/Unrelated Things/Wurds/Y'ever

LD 1009 - Inside - Kenny Rankin [1975] (12-75, #81) Creepin'/Inside/Lost Up In Loving You/Sunday Kind Of Love/She's A Lady//Roll-A-Round/The Feeling/Up From The Skies/Marie/You

LD-1010 - The Watergate Comedy Hour - Burns & Schreiber [1975] This was supposed to have been released in 1973 by Atlantic on the Little David label but (probably because some Warner higher-ups didn't like the Nixon parody) was released by Capitol Records instead on the Hidden label as # ST11202 in 1973. After Nixon resigned, Little David/Atlantic did reissue that album as LD-1010 in a different form. This is a more than a reissue of the Hidden Records album of the same name - it's a new performance which overlaps considerably but not identically. The two are easily distinguished by the covers: the black and white drawing on the cover of the Hidden version is in color on this album. The track listings are: Watergate Comedy Hour/The Plan/The Break In/Special Investigator/The Investigation//Youth Wants to Know/The Meeting/Ron Ziegler/The Reverend and the President/The President's Prayer

LD-1011 - Don't Smoke Dope, Fry Your Hair - Franklyn Ajaye [1977]

LD-1012 - Hummin' - Nat Adderley [1/77]

LD 1013 - The Kenny Rankin Album - Kenny Rankin [1977] (3-77, #99) A House Of Gold/Here's That Rainy Day/Make Believe/On And On/You Are So Beautiful//Groovin'/While My Guitar Gently Weeps/When Sunny Gets Blue/I Love You/Through The Eye Of The Eagle

*LD 1075 - On the Road - George Carlin [1977] (5-77, #90) Death And Dying/Head Lines/How's Your Dog?/Kids Are Too Small/On The Road/Parents' Cliches And Children's Secret Answers/Rules, Rules, Rules!/Supermarkets/Words We Leave Behind

*LD 1076 - Indecent Exposure (Some of the Best of George Carlin) - George Carlin [1979] (1-79, #112) Bodily Functions/Cute Little Farts/Filthy Words/Seven Words You Can Never Say On Television/Sex In Commercials/Teenage Mastrubation/The Confessional

LD 1079 - An Evening with Two Grand Pianos - Hank Jones & John Lewis [3/80]


Little David 2000 Series:

*LD 2000 - The Flip Wilson Show - Flip Wilson [1970] (1-71, #45) Creamed Chipped Beef/Flip Wilson Show/Geraldine Visits David Frost/Haunted House/Muhammad Ali/Reverend Leroy/The Blues


Little David 3000 Series:

*LD 3000 - Silver Morning - Kenny Rankin [1974] (11-74, #63) Birembau/Blackbird/Catfish/Haven't We Met/In The Name Of Love/Killed A Cat/Penny Lane/People Get Ready/Pussywillows, Cat-Tails/Silver Morning

LD-3001 - In Memoriam - Modern Jazz Quartet [11/74]

LD-3002 -

LD 3003 - Toledo Window Box - George Carlin [1974] (12-74, #19) Few More Farts/Gay Lib/God/Goofy Shit/Metric System/Nursery Rhymes/Snot, The Original Rubber Cement/Some Werds/Toledo Window Box/Urinals Are 50 Percent Universal/Water Sez


Thanks to Daniel Cassidy, Gary Flinn, Potar, and DeSoto Joe.





Back to the Atlantic Records Story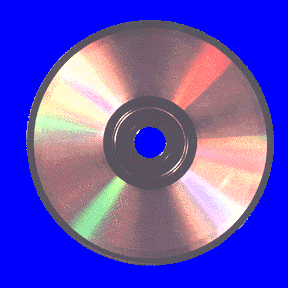 Back to the Discography Listings Page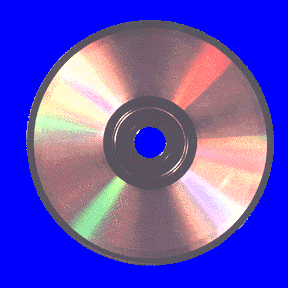 Back to the Both Sides Now Home Page