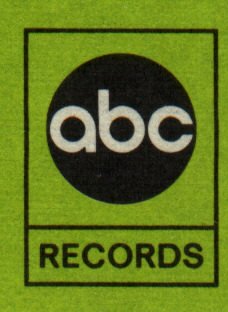 ABC-Paramount Album Discography, Part 8
ABCS 800-899 (1973-1975)
By David Edwards, Patrice Eyries, and Mike Callahan
Last update: November 5, 2005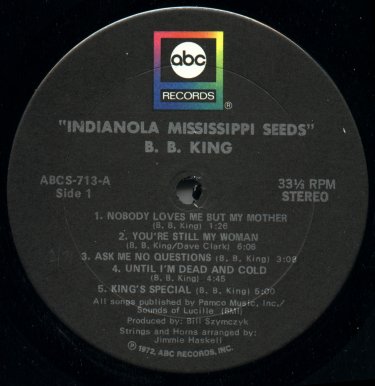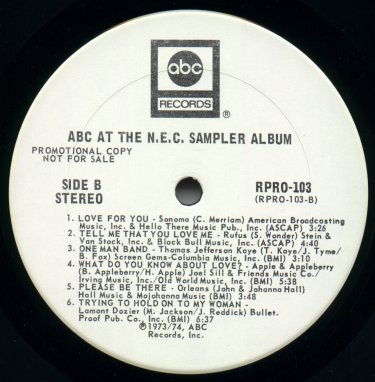 The label used for ABCX-800 to ABCX-830 was black with silver printing. Directly above the center hole was a black ABC logo in a white circle. A color spectrum box surrounded the logo. This label was used from mid-1966 to the third quarter of 1974, approximately ABC 565 to ABC 830. At the bottom of the label is "ABC RECORDS INC., NEW YORK, N.Y. 10019 - MADE IN USA" The promotional label was white with black printing. The graphics were the same.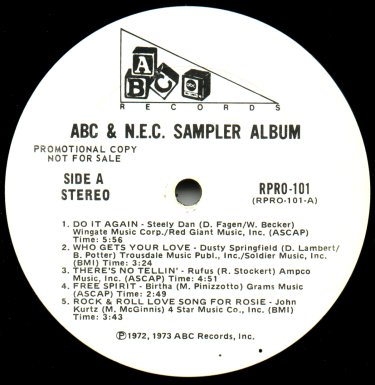 The forth label was an interim label, it was black with color children's blocks spelling out ABC at the top in a white triangle. This label was used from early 1973 to 1974 on some releases. During the period approximately ABC 769 to ABC 830 this label was used concurrently with the number three label. Promotional versions of this album were black print on a white label.

The fifth label had a purple center which graduated to a gold outer circle. The printing on the label was black. The ABC logo was white in a black circle. This label was used from approximately number 830 to 1090.

We would appreciate any additions or corrections to this discography. Just send them to us via e-mail. Both Sides Now Publications is an information web page. We are not a catalog, nor can we provide the records listed below. We have no association with ABC-Paramount, ABC, or MCA Records. Should you be interested in acquiring albums listed in this discography (all of which are out of print), we suggest you see our Frequently Asked Questions page and follow the instructions found there. This story and discography are copyright 2002 by Mike Callahan.



ABC-PARAMOUNT LABEL ALBUM DISCOGRAPHY, Part 8

Number - Title - Artist [Release Date] Contents

* ABCX 800 - Comedy Minus One - Albert Brooks [1973] Another Introduction And A Stereo Demonstration/Another Kooky Krazy Kall/Another Kooky Krazy Kall/Comedy Minus One/Introduction/Memoirs Of An Opening Act-Part 1/Memoirs Of An Opening Act-Part 2/Rewriting The National Anthem/What Do You Think Of The Record?

ABCX 801-2 - 16 Greatest Hits - James Gang [1973] (2-73, #181) Two record set. Walk Away/Funk #49/Midnight Man/The Bomber (Closet Queen-Cast Your Fate To The Wind)//Yadig?/Stop/Thanks/White Man-Black Man//Woman/Again/Take A Look Around/Funk #48//Tend My Garden/There I Go Again/Ashes, The Rain And I/Collage

ABCX 802 - Apple & Appleberry - Apple & Appleberry [1974] Landlord/Lady Lady/Suffering A Love/Maybe, Maybe Not//What Do You Know About Love?/If You Wanna Go/Changing Hands/(Just Around The Bend) A New Day

ABCX 803 - Sweet Honky Tonk - Ferlin Husky [10/73] Rosie Cries A Lot/I'll Never Play That Memory Again/Baby's Blue/Behind Closed Doors/Old Dogs Children And Watermelon Wine//Sweet Honky Tonk Music/Between Me And Blue/Love Me Back Together/If I Could Control Your Feeling/Shoes

ABCX 804 - Out Here On My Own - Lamont Dozier [1974] (1-74, #136) Breaking Out All Over/We Don't Want Nobody To Come Between Us/Let Me Make Love To You/Fish Ain't Bitin'//Interlude/Trying To Hold On To My Woman/Take Off Your Make-Up/Out Here On My Own

ABCX 805 - 16 Greatest Hits - Frankie Avalon [1973] Venus/Bobby Sox To Stockings/Just Ask Your Heart/A Boy Without A Girl/I'll Wait For You/De De Dinah/Ginger Bread/Why //You Are Mine/A Perfect Love/Togetherness/Wher Are You/Swingin' On a Rainbow/The Puppet Song/Two Fools/Don't Throow Away All Those Tear Drops

ABCX 806 - 16 Greatest Hits - Fabian [1973] Tiger/I'm a Man/String Along/Turn Me Loose/About This Thing Called Love/This Friendly World/Come On and Get Me/Hound Dog Man //Got This Feeling/Steady Date/I'm Gonna Get You/Long Before/Mighty Cold/Stop Thief!/Hypnotized/Kissin' and Twistin'

ABCX 807 - Ethnic Stew - Tribe [1974] The World Should Learn To Party Together/Lovin' On The Outside/Tribe/We've Got To Live Together/Think People//YoungWarrior/Let Me Into Your Life/Siggy Siggy/What Am I Gonna Tell My Wife/Smoke (Part One)

ABCD 808 - Pretzel Logic - Steely Dan [1974] (3-74, #8) Rikki Don't Lose That Number/Night By Night/Any Major Dude Will Tell You/Barrytown/East St. Louis Toodle-Oo//Parker's Band/Through With Buzz/Pretzel Logic/With A Gun/Charlie Freak/Monkey In Your Soul

ABCX 809 - Rags To Rufus - Rufus [2/74] (6-74, #4) You Got The Love/I Got The Right Street (But The Wrong Direction)/Walkin' In The Sun/Rags To Rufus (Instrumental)/Swing Down Chariot//Sideways (Instrumental)/Ain't Nothin' But A Maybe/Tell Me Something Good/Look Through My Eyes/In Love We Grow/Smokin' Room

ABCX 810 - Book of a Fool - Eugene Wallace [1974]

ABCX 811 - Locomotiv GT - Locomotiv GT [4/74] Rock Yourself/Gimme Your Love/Free Me/Confession/She's Just 14//Won't You Dance With Me/Hey, Get The Feelin'/Waiting For You/Serenade (To My Love If I Had One)/Back Home/Jenny's Got A New Thing

ABCX 812 - Double Exposure - Johnny Carver [2/74] Country Lullabye/Pass Me By (If You're Only Passing Through)/Nobody Else Is Gonna Get My Girl/More Kinds of Your Kind Of Loving/Till We Find it All Again//Double Exposure/With You/Gimme Some Time/Seasons In The Sun/Frank And Don Howard Too Broadway Joe And You And Me

ABCD 813 - His Best/The Electric B.B. King - B.B. King [4/74] Reissue Of Bluesway BLS 6022.

ABCD 814 - Let There Be Music - Orleans [2/74]

* ABCD 815 - Holes And Mellow Rolls - Gabriel Kaplan [2/74] Artie/E.E.O./Ed Sullivan, Ed Sullivan/End/Exorcist/Holes And Mellow Rolls/Jim And Margaret/Linda/Ling Chow And Grosshopper/Masturbation/Stand Clear For Nocturnal Emission/Winky Dink

ABCX 816 - Trespass - Genesis [2/74] Reissue Of ABC-Impulse ASD 9205. Looking For Someone/White Mountain/Visions Of Angels//Stagnation/Dusk/The Knife

ABCX 817 - Rub It In - Billy "Crash" Craddock [3/74] (8-74, #142) Rub It In/Walk When Love Walks/Ruby Baby/Stop! If You Love Me/Farmer's Daughter//Quarter Til Three/Walk Your Kisses/It's Hard To Love A Hungry, Worried Man/Arkansas Red/Home Is Such A Lonely Place To Go

ABCX 818 - Freckles And Polliwog Days - Ferlin Husky [3/74] Freckles And Polliwog Days/Them Ole Rainy Lovesick Songs (Are Hittin' Home)/Let Your Lovin' Do The Talkin'/Everything Is Nothing Without You/If Lovin' Ain't Easy (Then Lovin' Ain't Right)//Ring Of String/When You Go/The Same Old Way/Kittens, Kids And Kites/A Room For A Boy Never Used

ABCD 819 - Live And Well - B.B. King [1974] Reissue Of Bluesway BLS 6031. Don't Answer The Door/Just A Little Love/My Mood/Sweet Little Angel/Please Accept My Love//I Want You So Bad/Friends/Get Off My Back Woman/Let's Get Down To Business/That's Why I Sing The Blues

ABCD 820 - Stoned, Slow And Rugged - Rusty Wier [9/74] Whiskey Still/Easier To Hurt/Texas Morning/Painted Lady/Busted//Jeremiah Black/Country Style/Cobey's Song/Railroad Man/Stoned Slow And Rugged

ABCD 821 - The Era of F. Scott Fitzgerald - Various Artists [1975] Two record set.

ABCD 822 - QB VII (Soundtrack) - Jerry Goldsmith [1975] QB VII Main Title/Journey Into The Desert/I Cannot See My Love/The Wailing Wall/The Escape/The Holocaust//Rekindling The Flame Of Jehovah/Jadwiga Relived/Free To Love Again/A New Life/A Sorrow Of Two Fathers/The Theme From "QB VII" (A Kaddish For The Six Million)

ABCD 823 - Turned on Joplin - Chris Stone [1975]

ABCD 824 - Bo Donaldson & The Heywoods - Bo Donaldson & The Heywoods [1974] (7- 74, #97) Girl Don't Make Me Wait/Who Do You Think You Are/Fool's Way Of Lovin'/Hang Your Lamp In The Window/Deeper And Deeper/Goodnight And Good Morning//Billy, Don't Be A Hero/Goodbye Holly, Goodbye/Keep On Believin' In Love/Don't Ever Look Back/The Last Blues Song

ABCS 825 - Friends - B.B. King [1974] (8-74, #153) Friends/I Got Them Blues/Baby I'm Yours/Up At 5 Am//Philadelphia/When Everything Else Is Gone/My Song

ABCX 826 - Stepson - Stepson [1974]

ABCX 827 - Saving Grace - Jerry Riopelle [1974] Livin' The Life/Why Do I Always Leave Home/Naomi's Song/Buyin', Beggin' And Stealin'/Shoulder To The Wheel/Blues On My Table//Like We Used To Do/You And I/Doodely Doo/Silly Old Gigolo/Fools Together/Roll With The Feelin'

ABCD 828 - The Lords Of Flatbush (Soundtrack) - Joe Brooks [1974] You And Me (Montage)/Rock & Roll Music/Oh What A Night For Love/The Chase-There's A Better Way To Say Goodnight/D.J.-Can You Believe You're In Love//A Very Fine Day/Gypsy Woman/Easy Now/You And Me (Break-Up)/The Wedding Song

ABCD 829 - Kinky Friedman - Kinky Friedman [1974] Rapid City, South Dakota/Popeye The Sailor Man/Homo Erectus/Lover Please/Wild Man From Borneo/Before All Hell Breaks Loose//Somethin's Wrong With The Beaver/When The Lord Closes The Door (He Opens A Little Window)/Miss Nickelodeon/Autograph/They Ain't Makin' Jews Like Jesus Anymore

ABCH 830 - Mack And Mabel - Jerry Herman [1974]

ABCD 831 - The George Clinton Band Arrives - George Clinton Band [1974]

ABCD 832 - Kyle - Kyle [1974]

ABCX 833 - Real - Clarence Carter [1974] Real/On Your Way Down/Warning/Everything Comes Up Rosey//Fine Love/A Very Special Love Song/Shaky At Home/Wake-Up To Love

ABCD 834 - Extrasensory Perception - Richard "Popcorn" Wylie [1974] Singing About You And Me/Georgia's After Hours/How Did I Lose You/Lost Time/I Can Take The World On With You/Both Ends Against The Middle/Trust In Me

ABCD 835 - Photographs And Memories-His Greatest Hits - Jim Croce [1974] (10-74, #2) Bad, Bad Leroy Brown/Operator (That's Not The Way It Feels)/Photographs And Memories/Rapid Boy (The Stock Car Boy)/Time In A Bottle/New York's Not My Home/Workin' At The Car Wash Blues//I Got A Name/I'll Have To Say I Love You In A Song/You Don't Mess Around With Jim/Lover's Cross/One Less Set Of Footsteps/These Dreams/Roller Derby Queen

ABCD 836 - Fresh Feathers - John Klemmer [1974]

ABCD 837 - Rufusized - Rufus Featuring Chaka Khan [1975] (1-75, #7) Once You Get Started/Somebody's Watching You/Pack'd My Bags/Your Smile/Rufusized (Instrumental)//I'm A Woman (Everybody Needs One) (I'm A Backbone)/Right Is Right/Half Moon/Please Pardon Me (You Remind Me Of A Friend)/Stop On By

* ABCX/ABCXQ 838 - Free Beer And Chicken - John Lee Hooker [1974] Bluebird/Five Long Years/Homework/Make It Funky/One Bourbon One Scotch One Beer/Sittin' On Top Of The World/714 Blues/713 Blues/(You'll Never Amount To Anything If You Don't Go To) College (A Fortuitous Concatenation Of Events: I Know How To Rock-Nothin' But The Best-The Scratch)

ABCD 839 - Black Bach - Lamont Dozier [1974] (1-75, #186) Shine/Put Out My Fire/Let Me Start Tonite/All Cried Out/Intermission //Prelude/Rose/Thank You For the Dream/I Wanna Be With Yo/Blue Sky and Silver Bird

840 -

841 -

ABCD 842 - Seasons of Love - Bobby Wright [10/74] Seasons In The Sun/Come Monday/Rings Of Gold/Lovin' Someone On My Mind/Everybody Needs A Rainbow//Baby's Gone/Wrong Song/Love Look At Us Now/I'll Surely Fall In Love With You/Sunshine On My Shoulder

ABCD 843 - Please Don't Tell (That Sweet Old Lady of Mine) - Johnny Carver [12/74] Please Don't Tell (Sweet Old Lady Of Mine)/I Think I'm Falling In Love/Did We Even Try/Louise/There Ain't No Way Babe//t Ain't No Little Thing/Immediate Possession/January Jones/Seven Times Last Week/World In My Arms

ABCD 844 - Nashville Chorale Sings the Charlie Rich Songbook - Nashville Chorale [1975]

ABCD 845 - Sam Parsons - Sam Parsons [1975]

ABCX 846 - Katy Lied - Steely Dan [1975] (4-75, #13) Black Friday/Bad Sneakers/Rose Darling/Daddy Don't Live In That New York City No More/Doctor Wu//Everyone's Gone To The Movies/Your Gold Teeth II/Chain Lightning/Any World (That I'm Welcome To)/Throw Back The Little Ones

ABDP 847 - People Songs - Dennis Weaver [1974]

ABDP 848 - Chinatown (Soundtrack) - Jerry Goldsmith [1974] Originally scheduled to be released as Paramount PAS-1046, it was not released on Paramount and switched to ABC after ABC acquired Dot/Paramount Records. This was done at the last minute as early pressings of the record still have Paramount numbers on the inner groove wax. Love Theme From Chinatown (Main Title)/Noah Cross/Easy Living/Jake And Evelyn/I Can't Get Started - Bunny Berigan & His Orchestra/The Last Of Ida//The Captive/The Boy On A Horse/The Way You Look Tonight/The Wrong Clue/J. J. Gittis/Love Theme From Chinatown (End Title)

ABCD 849 - Champagne Ladies and Blue Ribbon Babies - Ferlin Husky [12/74] Champagne Ladies And Blue Ribbon Babies/How Is Your Love Life/Wings Of A Dove/Walls Instead Of Bridges/I Feel Better All Over//Burning/Good News/Ghost Story/Touch Of Yesterday/Gone

ABCD 850 - Billy "Crash" Craddock's Greatest Hits, Volume One - Billy "Crash" Craddock [11/74] Reissued as MCA 662. Knock Three Times/Dream Lover/Don't Be Angry/Slippin' And Slidin'/Till The Water Stops Running//Sweet Magnolia Blossom/You Better Move On/Afraid I'll Want To Love Her One More Time/I'm Gonna Knock On Your Door/Ain't Nothin' Shakin' (But The Leaves On The Trees)

ABCD 851 - Melodies of Love - Bobby Vinton [1974] (11-74, #16) My Melody Of Love/I Honestly Love You/You'll Never Know/Dick And Jane/Never Ending Song Of Love/Am I Losing You//The Most Beautiful Girl/My Gypsy Love/I'll Be Loving You/Here In My Heart/I Want To Spend My Life With You

ABDP 852 - The Dove (Soundtrack) - John Barry [1974] The Dove (Main Title)/Sail The Summer Winds - Lyn Paul/Hitch-Hike To Darwin/Patty And Robin/Here There Be Dragons/Mazambique//The Motorbike And The Dove/Xing'mombila/Alone On The Wide, Wide Sea/Porpoise Escort/After THe Fire/Sail The Summer Winds - Lyn Paul/The Dove (End Title)

ABCD 853 - The Trial Of Billy Jack (Soundtrack) - Elmer Bernstein [1974] (12-74, #130) Theme From The Trial Of Billy Jack (How I Need You) - Michelle Wilson/My Lai Massacre/Shed A Tear (Billy's Home Coming) - Teresa Laughlin/Indian Vision/Freedom School Parade/Dreaming And Hoping - Teresa Laughlin//Billy And Jean Reunion/Karate Fight/Danny's Song (I Saw Three Ships) - Michael Bolland/Freedom School Massacre/Golden Lady (Farewell To Jean) - Lynn Baker/Give Peace A Chance - Chorus With Orchestra

ABCD 854 - The Little Prince (Soundtrack) - Various Artists [1975] Overture/I Need Air - Pilot/Be Happy - Rose/I'm On Your Side - Pilot/You're A Child - King, Little Prince & Businessman/Little Prince - Pilot//I Never Met A Rose - Pilot/Why Is The Desert - Pilot & Little Prince/A Snake In The Grass - Snake/Closer And Closer And Closer - Fox & Little Prince/Finale: The Little Prince

ABCD 855 - Gold (Soundtrack) - Elmer Bernstein [1975] Gold (Main Titles) - Jimmy Helms/The Lovers/The Apartment/The Mine/Trapped/Johannesburg/Wherever Love Takes Me - Maureen McGovern//Flight/Where Have You Been All My Life - Trevor Chance/Sunday At The Mine: The Music-The Gum Boot Dance/Diggin'/Flood!/Aftermath/Gold (End Titles) - Jimmy Helms

ABCP 856 - The Godfather Part II - Various Artists [1975] (3-75, #184) Main Title/The Immigrant/A New Carpet/Kay/Ev'ry Time I Look In Your Eyes/After The Party/Vito And Abbandando/Senza Mamma - Livio Georgio/Ciuri-Ciuri/Napule Ve Salute/The Godfathers At Home//Remember Vito Andolini/Michael Comes Home/Marcia Stilo Italiano/Ninna Nanna A Michele - Nino Palermo/The Brothers Mourn/Murder Of Don Fanucci (Marcia Religioso/Festa March)/End Title

ABCD 857 - Everlasting Love - Carl Carlton [1974] (1-75, #132) Everlasting Love/Morning, Noon And Nightime/I Wanna Be Your Main Squeeze/Our Day Will Come/La La Song/Signed, Sealed And Delivered/Hurt So Bad/Smokin' Room/Lonely Teardrops

ABDP 858 - Reunion - B.J. Thomas [1975] (3-75, #59) (Hey Won't You Play) Another Somebody Done Somebody Wrong Song/Real Life Blues/Crying/I Finally Got It Right This Time/Doctor God//Beautiful Things For You/Sea Of Love/Maybe It's Time To Go/City Boys/Who Broke Your Heart And Made You Write That Song

ABCD 859 - Tribal Bumpin' - Tribe [1975] The Good Guys From The Bad/Love Is A Mystery/Tribal Bumpin'/Montezuma's Revenge/Who Am I/Hung Up, Strung Out, Nose Wide Open//Solid/We've Got Work To Do/Real And Really For Real/Ebony Lady/Give Me One More Day

ABCD 860 - All Aboard - Locomotiv GT [1974]

ABCD 861 - The Classic Style Of Lefty Frizzell - Lefty Frizzell [6/75] Life's Like Poetry/She Found The Key/Falling/I'm Not That Good At Goodbye/My House Is Your Honky Tonk//Yesterday Just Passed My Way Again/Sittin' And Thinkin'/Down By The Railroad Track/y Wishing Room/I Love You A Thousand Ways

ABCD 862 - Night Lights Harmony - Four Tops [1975] (6-75, #148) Seven Lonely Nights/Mama You're All Right With Me/Is This The Price?/We All Gotta Stick Together/I've Got What You Need//I Can't Hold On Much Longer/(It Would Almost) Drive Me Out Of My Mind/I'm Glad You Walked Into My Life/Let Me Know The Truth

ABCD 863 - From Night to Day - Hudson and Farnsworth [3/75] Night/Way Down/Music/Borrowing Thoughts/Love Is What I Need//Peter Piper/Crystal Springs/Come To See My Lady/Lay Down Sheep/Day

ABCD 864 - Johnny Carver with Strings - Johnny Carver [8/75] Strings/Start All Over Again/Did We Even Try/I'd Like To Work For You/Love Signs//I Hate Hate/The I Love You Song/Save Your Heart For Me/Best Of My Love/Easy Come, Easy Go

ABCD 865 - Moon Over Verrazano - Braid [1975]

ABCD 866 - Pampered Menial - Pavlov's Dog [1975] Julia/Late November/Song Dance/Fast Gun/All Along The Natchez Trace//Theme From Subway Sue/Episode/Preludin/Of Once And Future Kings

ABCD 867 - The Dramatic Jackpot - Dramatics [1975] 3-75, #31) (I'm Going By) The Stars In Your Eyes/Good Things Don't Come Easy/Trying To Get Over Losing You/I Cried All The Way Home/Never Let You Go//A Thousand Shades Of Blue/Me Myself And I/I Dig Your Music/Me And Mrs. Jones/How Do You Feel

ABCD 868 - Completely Well - B.B. King [1974] Reissue Of Bluesway BLS 6037. So Excited/No Good/You're Losin' Me/What Happened?/Confessin' The Blues//Key To My Kingdom/Cryin' Won't Help You Now/You're Mean/The Thrill Is Gone

ABCX 869 - Moving In The Right Direction - Stephanie Mills [1975]

ABCD 870 - Young Frankenstein - John Morris [1975] (3-75, #128) Frau Blucher/Grandfather's Private Library/He's Broken Loose/He Was My Boyfriend/It's Alive!/Main Title/Monster Talks - Gene Wilder & Peter Boyle/My Name Is Frankenstein! - Gene Wilder & Peter Boyle/Puttin' On The Ritz - Gene Wilder & Peter Boyle/Riot Is An Ugly Thing - Rhythm Heritage/That's Fron-Kon-Steen! - Rhythm Heritage/Young Frankenstein (Theme) - Rhythm Heritage/Train Ride To Transylvania-The Doctor Meets Igor/Wedding Night

ABCD 871 - Like Old Times Again - Ray Price [1975]

ABCD 872 - Chango - Chango [1975]

873 -

HBS Release ABCD 874 - Chocolate Chip - Isaac Hayes [1975] (6-75, #18) That Loving Feeling/Body Language/Chocolate Chip (Vocal)//Chocolate Chip (Instrumental)/I Want To Make Love To You So Bad/Come Live With Me/I Can't Turn Around

ABCD 875 - Still Thinkin' Bout You - Billy Crash Craddock [1975] Still Thinkin' 'Bout You/You've Never Been This Far Before/I Love The Blues And The Boogie Woogie/No Deposit, No Return/Please James//Don't Go City Girl On Me/Sounds Of Love/Foxy Lady/Piece Of The Rock/Stay A Little Longer In Your Bed

ABCD 876 - Woman Of The World - Sylvia Smith [1975]

877 -

ABCD 878 - Back In The Alley - B.B. King [1974] Reissue Of Bluesway BLS 6050. Sweet Little Angel/Watch Yourself/Don't Answer The Door/Paying The Cost To Be The Boss/Sweet Sixteen//Gambler's Blues/I'm Gonna Do What They Do To Me/Lucille/Please Love Me

ABCD 879 - From The Beginning - Melanie [1975]

* Blue Thumb Release ABCD 880 - Dave Mason at His Best - Dave Mason [1975] (3-75, #133) A Heartache, A Shadow, A Lifetime/Can't Stop Worrying, Can't Stop Loving/Headkeeper/Here We Go Again/In My Mind/Look At You Look At Me/Only You Know And I Know/Shouldn't Have Took More Than You Gave/To Be Free

ABCD 881 - I Fell In Love - Rev. Nat Townsley [1975]

ABCD 882 - Bricks - Hello People [1975] One Life Time/It Wouldn't Have Made Any Difference/Dinosaur/Just Can't Help Myself/Mad Red Ant Lady/Book Of Love//Faces/I Want Someone/So Good To Be Alive/Never Met A Girl Like You/Pass Me By

883 -

ABCX 884 - The Foster and Rice Songbook - Ferlin Husky [6/75] Don't Take My Sunshine Away/Old Memory/You Know I Do/One/Burning//Rosie Cries A Lot/For A Minute There/Just Say When/Same Old Way/She's Not Yours Anymore

ABCD 885 - This Star On Every Heel - Gabriel [1975] A Little Bit Of Understanding/Round Round/I Wish I Were A Star/Rock And Roll Band/You Never Told Me You Loved Me/Be My Woman//Fly Away/Santa Cruz/I See You Hiding/Idle Days/Loving You/Little Darling

ABCD 886 - Take A Chance - Jerry Riopelle [1975] River On The Run/Hey Old Friend/Take A Chance/Me And The Fox/Baby Rose//Valentine/Cryin' Out Loud/Talk To Me/Walkin' On Water/Red Ball Texas Flyer/Steppin' Out

ABCD 887 - Lil' Encouragement - Charles Wright & The Watts 103rd Street Rhythm Band [1975]

ABCD 888 - Coming Down Your Way - Three Dog Night [1975] (6-75, #70) 'Til The World Ends/You Can Leave Your Hat On/Gold Old Feeling/Mind Over Matter/Midnight Flyer//Kite Man/Coming Down Your Way/When It's Over/Lean Back, Hold Steady/Yo Te Quiero Hablar (Take You Down)

ABCD 889 - Bondage - Angelo Bond [1975] Goodbye My Love/Eve/I Love You For What You Are/Reach For The Moon (Poor People)//He Gained The World (But Lost His Soul)/What's Bad About Feeling Good/I Never Sang For My Baby/Man Can't Serve Two Masters

ABCD 890 - Head Over Heels - Poco [1975] (7-75, #43) Keep On Tryin'/Lovin' Arms/Let Me Turn Back To You/Makin' Love/Down In The Quarter//Sittin' On A Fence/Georgia Bind My Ties/Us/Flyin' Solo/Dallas/I'll Be Back Again

ABCD 891 - Heart Of Hearts - Bobby Vinton [1975] Lovely Lady/Feelings/I Won't Give Up/Why Can't I Get Over You/Adios Amigo/Wooden Heart//You've Got Your Momma's Eyes/My Song/Charlie/Polka Rose/Beer Barrel Polka

892 -

ABCD 893 - Nashville (Soundtrack) - Various Artists [1975] (7-75, #80) It Don't Worry Me - Barbara Harris/Bluebird - Timothy Brown/For The Sake Of The Children - Henry Gibson/Keep-A-Goin' - Henry Gibson/Memphis - Karen Black/Rolling Stone - Karen Black/200 Years - Henry Gibson//Tapedeck In His Tractor - Ronee Blakely/Dues - Ronee Blakely/I'm Easy - Keith Carradine/One, I Love You - Henry Gibson & Ronee Blakely/My Idaho Home - Ronee Blakely/It Don't Worry Me - Barbara Harris

894 -

ABCD 895 - Get On Down With Bobby Bland - Bobby Bland [1975] (9-75, #154) I Take It On Home/Today I Started Loving You Again/You've Always Got The Blues/I Hate You//You've Never Seen This Far Before/If Fingerprints Showed Up On Skin/Someone To Give My Love To/Too Far Gone/You're Gonna Love Yourself (In The Morning)

ABCD 896 - Loneliness And Temptation - Clarence Carter [1975] Love Ain't Here No More/Take A Taste Of Your Love/Glad To See You Walking In/Just One More Day/Let's Start Doing (What We Came Here To Do)//Let's Live For Ourselves/I Got Caught Making Love/Is It Alright/Dear Abby/Take It All Off

ABCD 897 - Earthbound - 5th Dimension [1975] (8-75, #136) Earthbound-Prologue - Be Here Now/Don't Stop For Nothing/I've Got A Feeling/Magic In My Life/Walk Your Feet In The Sunshine//When Did I Lose Your Love/Lean On Me Always/Speaking With My Heart/Moonlight Mile/Earthbound-Epilogue

ABCD 898 - Lucille Talks Back - B.B. King [1975] (11-75, #140) Lucille Talks Back (Copulation)/Breaking Up Somebody's Home/Reconsider Baby/Don't Make Me Pay For His Mistakes//When I'm Wrong/I Know The Price/Have Faith/Everybody Lies A Little

* ABCD 899 - Kickin' - Mighty Clouds Of Joy [1975] (1-76, #168) Everything Is Love/I've Got The Music In Me/Leanin'/Mighty High/Millionaire/Standing On The Real Side/Superstition/Touch My Soul/You Are So Beautiful


Thanks to Peter Preuss, Frank Frantik and Bill Puig.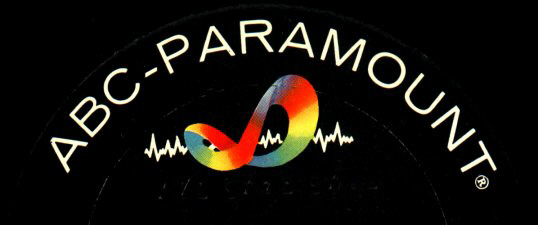 Back to the ABC Records Story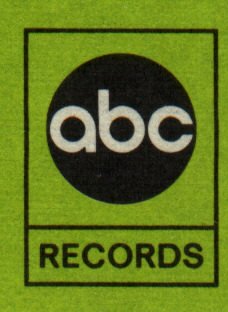 Back to the ABC-Paramount Discography, Part 7 700-799 (1969-1974)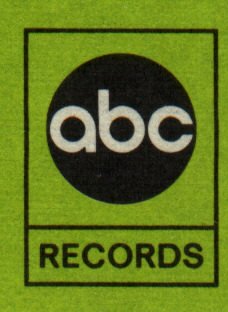 On to the ABC-Paramount Discography, Part 9 900-999 (1975-1977)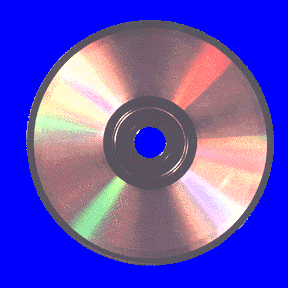 Back to the Discography Listings Page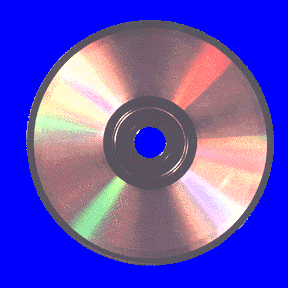 Back to the Both Sides Now Home Page